Neha Mahyavanshi graduated from National Academy of Legal Studies and Research University, Hyderabad in 2006. She received a pre-placement offer from Amarchand & Mangaldas & Suresh A Shroff & Co. and joined it after graduation. Thereafter, she worked at Wipro Ltd. as Assistant Legal Manager before joining SAP as Senior Legal Counsel-India Subcontinent. In this interview she talks about:
Law school experience at NALSAR
Working at AMSS and Wipro
Being an in-house counsel at SAP
How would you introduce yourself? Tell us a bit about your pre-college years. What motivated you to study law?
I am primarily a technology lawyer with in-house experience of about 8 years. I grew up in Bangalore and then went on to study law in Hyderabad.  In school, I often took part in debate contests and won a couple of inter school contests. So, I thought that a career in law was apt for me. Also, around the time that I was in 12th standard, there was a lot of talk about law schools, and so I got hooked to the idea of joining a law school.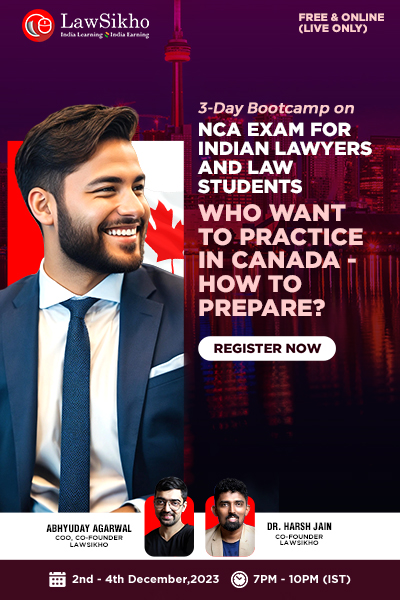 How would you describe your time at National Academy of Legal Studies and Research University, Hyderabad? How important do you think that extra-curricular activities are to a law student?
My time at NALSAR was fun, but more importantly, a great training ground for young lawyers to learn to cope in a competitive environment that was to continue and get more intense after college. Yes, I did take part in many extra-curricular activities. I was one of the trio that organized the first ever 'Carpe Diem' (NALSAR's Intra-college fest) and was always a part of the organising committee for 'Summons' (NALSAR's inter-college fest). In my final year, I was elected the Convenor of the Cultural Committee. That's the year we organized the first ever music concert at NALSAR, with Indian Ocean performing at 'Summons, 2005'
Tell us about your objectives while in the preliminary years of Law College. What were your plans after graduation?
I always planned to be an in-house lawyer. I had the chance to intern twice at Wipro during my years at NALSAR. I was totally drawn to the work environment, the balance and professionalism that a corporate environment offered.
Looking back, how significant do you think that your legal education was? When did you happen to experience the learning curve?
The education that I received at NALSAR must surely have been one of the best. I say this because I often encounter lawyers who don't seem to have the basic principles of law sorted out. I can say for myself that our professors did a great job. The legal education that I received in NALSAR was a great foundation for my career.
Please tell us about your experience with regard to your first year of work at AMSS.
I was taken into AMSS by way of a pre-placement offer. I was taken in as a part of the private equity team and did what all A1s do- due diligences and helping out with the drafting of SHAs and SSAs. While at the firm, I also worked in other practice areas, specifically in the general corporate practice, gaining experience in incorporation of companies and drafting resolutions.
My biggest take away from AMSS are the drafting skills. All documents, including emails, were drafted with a great deal of care. You don't often see people paying attention to fonts, justifying or spell checking documents in a corporate set up.
Please tell us about the requisite soft skills which are essential for a young lawyer to build a successful career?
I was often told by my managers that I am easy to get along with. I guess, being generally congenial has always worked for me.
How was your experience of being an Assistant Legal Manager at Wipro Ltd.? How was the work pressure?
My years at Wipro were simply great. Wipro Legal in Bangalore is the global headquarters and there is always a lot going on. I see my experience at Wipro as a very solid foundation for my future career aspirations. Wipro is a great training ground for someone who is looking for an in-house career. Wipro allowed for a perfect balance between personal and professional time. I was always excited to go to work every morning (I guess, that says a lot). The biggest positive point in an in-house role is that one enjoys the flexibility of managing one's own work.
Do you feel that there are differences between students of 'elite' law schools and students from other law colleges and traditional universities?
From my limited experience, I must say that to some degree there is a difference between students of 'elite' law schools and other traditional universities in the beginning. I see this difference, not in the passion or dedication that the student brings in, but in the understanding of law and working methodology- which evidently is due to the difference in the quality of legal education. However, a few years into their careers, the difference between the 'elite' law school student versus the traditional law university student no longer exists. It's the passion that one brings to work that makes the difference in the long run.
How did you get to work at SAP as Senior Legal Counsel – India subcontinent? Please share with us your journey from your induction into the company till date?
SAP was looking to add to their then four-member legal Team in India and I guess I fit the bill. SAP is an enterprise software product company headquartered in Germany. The legal work and work methodology at SAP is different from Wipro. So, initially I had a lot of learning to do. But once you get a hang of how things work here and understand what the commonly used abbreviations and acronyms mean, you are good to go. SAP promotes a great work culture. People are very approachable and the organization is very flat, making the work environment very pleasant. But we have our crunch time during quarter-ends and year ends when most of our business comes in.
My experience at SAP has been great so far, and I look forward to many more years here. SAP pays attention to each individual's personal growth, which makes it a great place to stick around.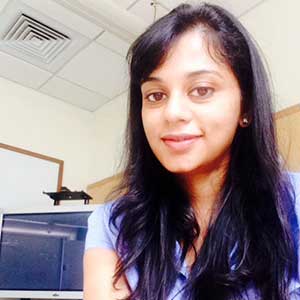 Please tell us a bit about your work profile at SAP. What is a normal workday like at SAP?
I am a part of the four member legal team in India. The SAP India legal team provides an overall support to the organization including sales, operations, purchasing office and admin. The SAP field lawyers in India (like myself) spend a lot of time bridging the gap between local Indian legal practices and SAP's standard terms of operation. Every day is a new day at work, we have plenty of challenges that keep things interesting.
There is a lot of work and exposure in SAP, on a typical day I might be on a call negotiating contract with a customer or vendor, drafting order forms, providing opinions to the business, discussing deal structures with finance and pricing teams, drafting notices or responses to customers, discussing litigation strategy for a case in court or just helping an account executive draft a communication to his client. We are very well connected to all aspects of the business and get involved with all the internal departments.
What kind of legal work is there? Are you allowed to interact with clients?
Ninety nine percent of the legal work of the company is handled by the in-house legal team. There is tons of legal work (like I described above). SAP India legal team interacts with SAP's customers all the time. We never outsource any customer facing work to law firms.
How much of work is outsourced to law firms? How a law firm is selected for the same?
Very little work is outsourced, which is primarily litigation. Other than that, we sometimes require external opinions on some matters where we do not have expertise, such as telecom or real estate. In such matters alone we approach external law firms.
The law firm is selected based on their expertise. We only choose from the top law firms, depending on the practice area.
Would you say that there exists a difference in the working environment of a law firm and legal department of a company?
Yes, there does. My experiences of working in a law firm (though for a short while) and an in-house department has been very different from each other.
Have you ever considered litigation or starting up on your own?
I never considered litigation because I always wanted to be an in-house lawyer.
Though I have not considered it myself, I know many in-house counsels who have started their own firms.
What are the primary essentials of a corporate lawyer? How do you say a fresh graduate can work on building these skills?
I don't have a list of essentials for a corporate lawyer. A degree in law and the right attitude is all one needs. Also, I think doing the right internships while at college is important. Internships allow for two way assessment. The student gets a feel of the work place and also gets a chance to create an impression with the organizations that she/he is interning at.
If you could list out 3 activities which on a scale of priority, should be at the top in any law student's life (given that he wants to secure the same set of achievements as you), what would those be?
Ensuring decent grades;
Corporate Internships (including in-house and law firm); and
Taking on leadership roles in student organizations and participating in extra-curricular activities.
What would be your advice to young law students? How do you think that they should approach their career?
Passion for your work is the one most important ingredient for success, I think I said this a couple of times through the interview. The other, of course, is hard work. Everything flows and falls into place if one is passionate and willing to slog it out. So, to young law students, I would say- out of the fifty odd courses that you study and the various internships that you take up, try to spot what you are passionate about and start working on it from the time you are in college. Whatever the field of interest, stay true to it and build on it by way of internships and writing articles etc. If you choose a clear path, it may be easier to get a headstart to a great career.