Niharika Maske graduated from NLIU, Bhopal in 2011. She has participated in various co-curricular activities and has multiple publications to her name. Also, she has an excellent series of internships at top law firms. Soon after graduation, she started working at Juris Corp, Mumbai as an Associate. Currently, she works as a Law Officer at Bank of Baroda.
In this interview, she talks about:
Law school experience at NLIU
Work experience at Juris Corp
Induction and work at Bank of Baroda
Given that most of our readers are law students and lawyers, how would you introduce yourself to them?
Hi, this is Niharika Maske. I can certainly introduce myself as an accidental law graduate from NLIU, Bhopal. Currently I am working, not by accident this time, as a Law Officer – Departmental Head of Legal department in Bank of Baroda, Bhopal Regional Office.
Though it's one of the most asked questions but yet, why law?
Mmm. So honestly speaking, ending up in Law has been a fortunate accident for me. Like most of the students at my age, I was preparing for medical and law was nowhere near my thoughts as a possible career option. I accidently came across a piece in the newspaper about law as a career and NLIU and thereafter just randomly filled up the entrance form for NLIU. Cleared the entrance and here I am today, thankful for the fortunate accident.
You have done your graduation from NLIU, Bhopal. How would you describe your time there as? Tell us about the academic environment and faculty at NLIU.
NLIU – my alma mater. My time at NLIU has been blissful. I feel you can never thank your alma mater enough because it gives you so much – knowledge, name and the strong foundation which you require in shaping up your future. NLIU is truly one of the finest Law Universities in the Country. I had the privilege to study under some exceptionally knowledgeable teachers like – Ghayur Alam Sir – Knowing the law is one thing, but knowing how to read it – is what makes all the difference and that's what he taught us. Then V.K. Dixit Sir – trust me when I say this, if you ever get a chance to even attend any one lectures, never miss it. He taught us Jurisprudence in a way that no one can match – co-relating law with our day to day practical life, it was just beautiful. And the list will go on. So in short, I would say NLIU gives you more than you can expect from your college.
What were your areas of interest during your graduation? How did you go about developing expertise and knowledge in these areas?
Initially, Constitutional law was the one subject which excited me the most. I think rarely you will find a young law student who is not mesmerized by those landmark judgments shaping our Constitution. In the later years of law school I started interning with law firms and was exposed to multiple areas in commercial laws, for which I developed a gradual interest. Securities law, which also was my 1st area of practice, is also something I enjoyed. Relentless reading, research papers and umpteen numbers of discussions with my friends really helped me in law school.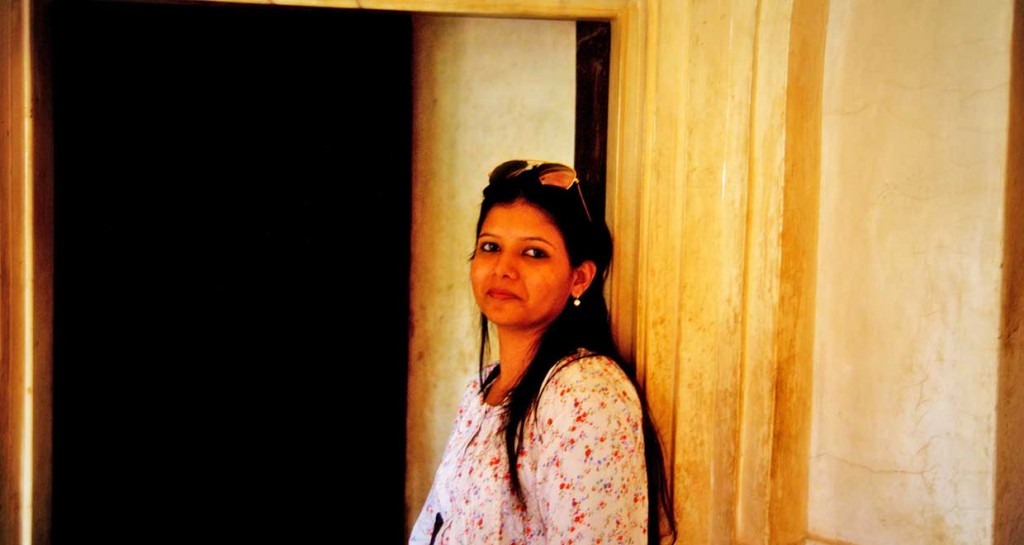 Your internships at law school have all been with top tier firms. Our readers would be quite curious to know how you went about securing these internships.
Here, I would definitely like to share my experiences. When we were in 1st-2nd year, we literally had no idea how to go about internships, where to apply, how to apply and when to apply. So for the students in their first and second years, I would suggest to go for internships in District court/High court/Consumer Forums/Human Rights Commissions/NGO's – try and get knowledge of procedural law in your initial years. And by that I mean try and learn the law in practice as its quite different from law in books. And from third year onwards go for internships at Law Firms (litigation and corporate both – would help you in analysing your area of interest)/Corporate Houses.
Now coming to how to apply, start applying for internships somewhere in August end for winter internships and around February end for summer internships. Dropping an e-mail along with your resume is never enough. You need to follow up through call and pursue and show that your keen to work with them. Also, contact your seniors in the respective Law firms/offices and convey your intention to apply and I am sure that each of your alumni would be more than happy to help (that's how I secured some of my internships). That being said, there are few firms/corporate houses which provide internships through college placement cells. So you can always apply there.
My last internship which got me a Job at Juris Corp – was through Placement Cell of my college only. So all you need to do is just plan a little bit and things will fall in place.
A lot of law students in their primary years of law school plan to change the legal regime of India. Have you ever felt that kind of thought crossing you?
I still do. I believe that education, in any stream, empowers you to empower others. Every small step taken is a change in itself. So whenever and wherever I get a chance to make something right I try my best to do it.
Do you believe that excellent CGPA is absolutely necessary for success?
For me the golden rule was that a good CGPA never harmed anyone. A good CGPA does reflect effort on your part and in most cases most obvious means to acquire knowledge. I would not say that an excellent CGPA has an 'absolutely necessary' role to play in success.
But yes, it does have an important role to play. See from a plain simple recruitment perspective, these days Law, as a career option, has become really popular and a lot of youngsters are taking it up and the competition has increased quite a bit.
So in order make yourself stand out, you do need to give importance to your CGPA. That obviously does not mean you need to be a topper, is absolutely necessary. But maintaining a decently good CGPA would help you in the long run. One should always remember that a good CGPA is one of the filters which a prospective employer may use to decide interviewing/ recruiting you.
You have publications in various renowned journals. How should one go about writing papers and getting the same published?
Suggestions here are would be:
Read a lot;
Choose a topic intelligently and
Contact the journals/magazines etc. which are concerned with the area of law you have written on.
How did publishing affect your legal career? Apart from academia, does it help one to secure jobs at all?
How I feel about publications is that, apart from academia, when ever any organisation is looking to hire, they don't just look into how well you have scored in your exams. They also look for other achievements of yours apart from it and how active you are in other extra-curricular activities. I feel having good publications definitely helps a lot in securing jobs. It gives you that little 'extra' weightage to your resume.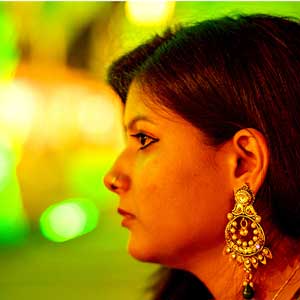 Soon after graduation, you started working at Juris Corp as an Associate. How did your appointment take place? What worked for you in securing the job?
Yes, so as I stated before, that my last internship got me the job at Juris Corp. Juris Corp has a well defined procedure of recruitment – they recruited through internships only. So they had called for applications from our batch. They shortlisted my application for summer internship for both May and June. Now, I knew that there procedure of recruitment was if they like your work in summer internship, they will give you a call back for winter internship and after that again if your work is good, they will give you the job offer. I don't know why but I wanted to crack the job in my summer internship only and I believe this ensured my single minded focus for these two months. Co-incidentally the placement of our batch was going to commence from 7th August and but I was given pre-placement offer and I took it. Being the first to get a job from my batch – felt amazing.
Currently, you work as a Law Officer at Bank of Baroda. Please tell us about the recruitment process at Bank of Baroda
Bank of Baroda and other Public Sector Banks excluding SBI recruits through written examination conducted by IBPS (Institute for Banking Personnel Selection) which is then followed by interview and based on your aggregate marks and your ranking in merit list you are allotted the respective Banks according to their vacancies. So I had done preparation for the written exam seriously and as they say hard work never goes waste, I managed to get through the written exam and interview.
How did you go about preparing for your interview? Do you remember any of the questions asked to you?
I did prepare for the interview. As the recruitment was for bank, so I studied banking laws in particular along with Contract Law, Transfer of property Act and CPC, IPC as well. The interview was really difficult; the panellist actually can ask you anything and everything. They mostly asked me questions pertaining to SARFAESI Act, Contract Act and Transfer of Property Act. Apart from this they also asked me questions regarding my future plans in career.
Any tips on how one should go about framing a C.V. and prepare for an interview?
I would say keep your CV simple, precise and to the point. Don't exaggerate or put something just for creating a good impression, unless you can justify and explain what you have written in it. Always remember to highlight your strengths in your CV as the interviewers would expect you to know completely about what you have mentioned in your CV. Say for example, you wrote an article on Takeover Code. Now at the time of interview, don't limit yourself to just the topic you covered in your article. You should be aware and updated about the recent and major developments relating to it as well. Don't try to put anything in CV that you may not be able to answer during the interview if asked upon.
Tell us about the nature of work you're entrusted with? How is the experience so far? Tell us a bit about the bank, your typical workday and the overall work/life balance.
The work in bank is varied. Anything and everything remotely linked with law will be given to you. I look after vetting of loan documents, title search reports, monitoring of Consumer Cases, Civil Suits and DRT applications, SARFAESI proceedings, legal aspects of recovery proceedings, RTI applications and appeals etc. So the scope of work is varied and very demanding. You are acting as an advisor to nearly 80+ branches of your Region. So you need to have thorough knowledge of your subject so that you can provide correct guidance. The experience so far has been good. Every day is a challenge and comes with new issues and opportunities to learn something new. Work/life balance in a public sector organisation is slightly better than law firms. The work is not less I would say but, the work timings are better. You get free around 7-8 pm maximum. And so you are able to spend time with your family and friends.
What were the biggest hurdles and challenges in the first few months? How did you deal with them? What do you think makes a good in-house counsel?
See, having joined at a ground level and having no practical experience in banking law, it was quite a task and challenge for me to understand the type of work for the first few months. But I have been lucky to have got amazing seniors at the office who understood and acknowledged the fact that I had no prior experience in banking law and gave me time to understand the work and gave me guidance wherever I got stuck. So that helped me a lot. For being a good in-house counsel you need to have complete knowledge about your area of work and patience to peacefully handle clients.
It's been almost two years of your work experience in banking law. What would you say contributes to the high attrition rate of the top banks?
The opportunities are growing day by day. Better job prospects makes one move from one place to another.
Does Bank of Baroda take interns?
Bank of Baroda does not take interns. But I have moved a suggestion to our head Office at Mumbai for considering taking interns as I got to know that students are keen in getting internships here. So, if this materialises, I think it would help students get an idea of the work and working environment at banks. Though the recruitment would still be through written exam only, but I feel the internships will be beneficial for students.
Many people believe that working as an in-house counsel affords more work-life balance and is less demanding. Would you agree?
I agree with that partially. Working as in-house counsel does give a work/life balance but it's equally demanding. The work is no less and is varied and very demanding. Imagine proposals of 1000 crores just depending on your saying yes or no as regards legal viability of the same. So I feel, every job has its own challenges and is demanding.
What would be your parting message to law students?
I have always believed in few mantras which have helped me always in achieving what I want. First that hard work never goes waste and that there is nothing in this world that you can't' achieve if you sincerely work towards achieving it. So be sincere, honest, dedicated, focused and do everything – be it small or big to make your dream come true. Start asking yourself the question where do you see yourself in the next 2, 5 and 10 years from now. That will help you have an answer as to what do you want to achieve. Having realised that, start working towards it, plan it out a little, speak with your seniors, take their guidance. Remember – Your Will decides your Fate. Not the other way round.