Nitika Mehra graduated from Symbiosis Law School, batch of 2010. Since then she has worked at D.K. Sharma and Co. and HCL Infosystems Ltd. She is currently Associate Manager at Jindal Stainless Steel. Her role involves reviewing , drafting and negotiating varied contracts such as Service Agreements, Authorized Service Provider Agreements, Procurement Agreements, Reseller and Distribution Agreements, Software License Agreements, End User License Agreement, Transport and logistic Agreements, Annual Maintenance Contract and Warranty Agreements, Teaming Agreements, Agreement CUM Orders, among others.
In this interview we speak to her about:
Transitioning from litigation to corporate law
Striking a balance between work and home
Her plans for the future
How would you like to introduce yourself to our readers?
"In search of knowledge it all began and found refuge in finding always something new, till the time came for me to realize that the true wisdom is only known to a few."
I am a very ordinary human being trying to appreciate the extraordinary in all of us, reaching out each day to live life like a dreamer, a lawyer, a girl, a woman and most importantly, a good human being.
Tell us a little about your time in Symbiosis Law School.
My time at Symbiosis was enthralling. It helped me shape my personality and gave me a broader perspective on life. At Symbiosis I met some great people who very quickly became my friends and are very much like family today.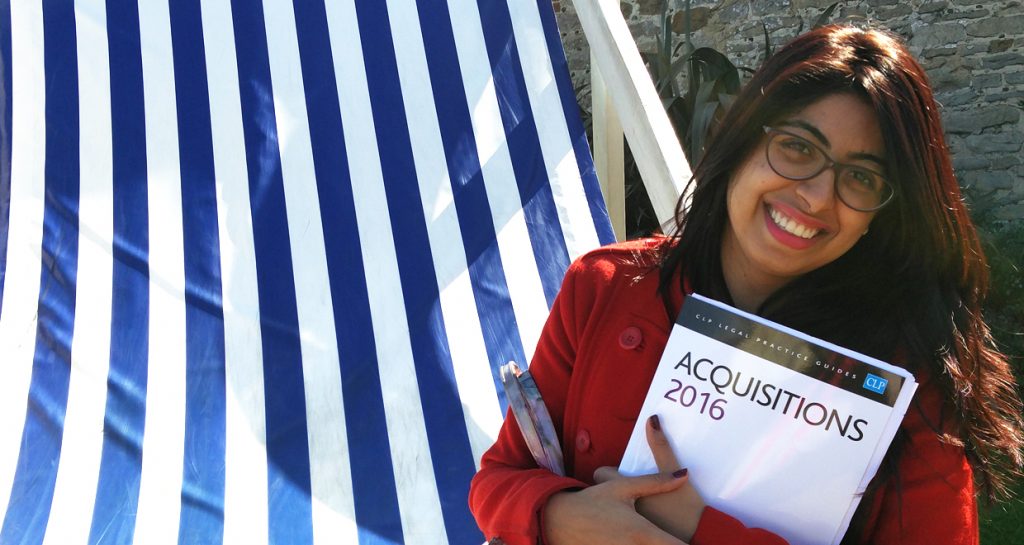 Are there any lawyers in your family?
I come from a business family, I am a first generation lawyer.
What sort of activities did you participate in while in law school? Were they mainly academic in nature?
Symbiosis Law School is not a college where one would learn from the text books alone, but also through the co-curricular activities. I took part in debates, story writing competition, Model United Nations Assembly, essay writing competitions, throw ball competition etc. My batch mates and I started a legal aid cell called "Kilkari" to help underprivileged children and took part in a workshop in OSHE (Occupational Safety, health, environment science).
What field of law are you most interested in?
I am interested in Corporate Law. After approximately two years of litigation, I wanted to try corporate. To me corporate was a better match for my personality and what I wanted out of my career. Transactional work appealed to me as I was attracted to its complexity, and I felt that the skills and knowledge I would acquire were more tangible. I realised that corporate law is a vast field with its own niche, providing an individual flexibility to choose from the sub fields one wants to excel in.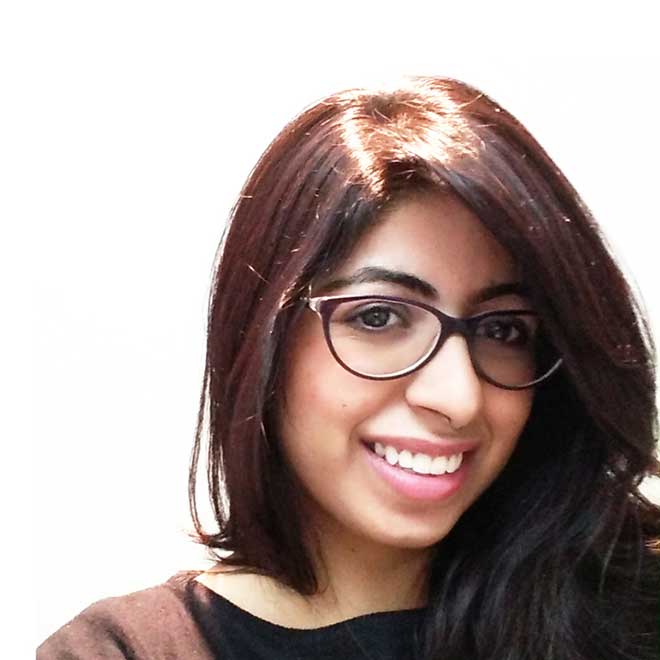 Talk to us about the transition from student to working professional.
The transition from a student to working professional was very different and initially difficult as well. From being a graduate to being entrusted with responsibilities of cases such as civil as well as criminal was a challenge. However, it was not an impossible task. With the right amount of effort, hard work and a positive attitude one can achieve a lot. It did not take me much time to realise that the practical is very different from the theoretical taught to us and with the amount of reading one needs to do as a lawyer, they are always on their toes.
As a student one starts off with limited knowledge and understanding however as you grow and years pass one develops the understanding of their field of practice. Since I have litigated in the formative years of my profession, I have a better understanding of the contracts as well. While negotiating or drafting, I am well aware of the actual practice and the repercussions of the clauses in case of litigation. Thus it makes it easier to foresee the consequences of a clause in a future dispute.
What does a typical day in the office look like for you?
A typical day would be a mix of reviewing and drafting contracts along with negotiations with respect to the contracts. Support to the cross functional teams in understanding the transaction from legal point of view as well as everyday advice/responses on the queries of the business. Apart from this my profile also involves apprising the external advocate on the cases, reviewing the plaints/submissions/ written statements and other legal documents drafted by the external counsels, actively involved in briefing the senior counsels, as well as court visits.
If you weren't in the legal field, what other profession do you think you would have taken up?
If I were not a lawyer, I would be a life coach or a business woman. Coming from a business family, I was intrigued by the fact that law played the basis or an important part of almost all professions. Before starting any new venture or expanding the already existing one, one needs to check the legal modality of that venture. Upon my interaction with the existing lawyers at that time, I realised that in the coming years an effective legal department will prove to be the backbone of a company, as well as help in risk mitigation.
Why did you switch from litigation to matters pertaining more to contracts and companies?
I am a person who believes in hard work but I also believe in work-life balance. During my time in litigation I realised that it was difficult for me to balance my hobbies while litigating. Even though my professional life was booming, my personal life had taken a backseat and I was not able to devote much time to it. Hence I decided to choose an in-house counsel over litigating counsel. As an in-house counsel along with the reviewing, drafting and negotiating contracts I get to engage the services of an external counsel who litigates in the matters with respect to the company I am associated with. An in-house counsel is an interface between the company and an external counsel, which pretty much keeps you in touch with the litigation (only with respect to the company though).  One is also required to review the legal documents drafted by the external counsels, however, in some firms the legal documents are drafted by their in-house counsel itself.
In your opinion, what are the skills and qualities that have helped you reach where you are?
A combination of certain skill sets are required to excel as an in-house counsel such as the ability to see things from the business perspective, strategise and anticipate risks for the company, strong communication skills as one needs to connect to a variety of audiences, from external stakeholders to the heads of different departments or colleagues from other functions. Also, there is a need to communicate complex legal terms in layman terms, as well as explain legal concepts and limitations relevant to the tasks at hand.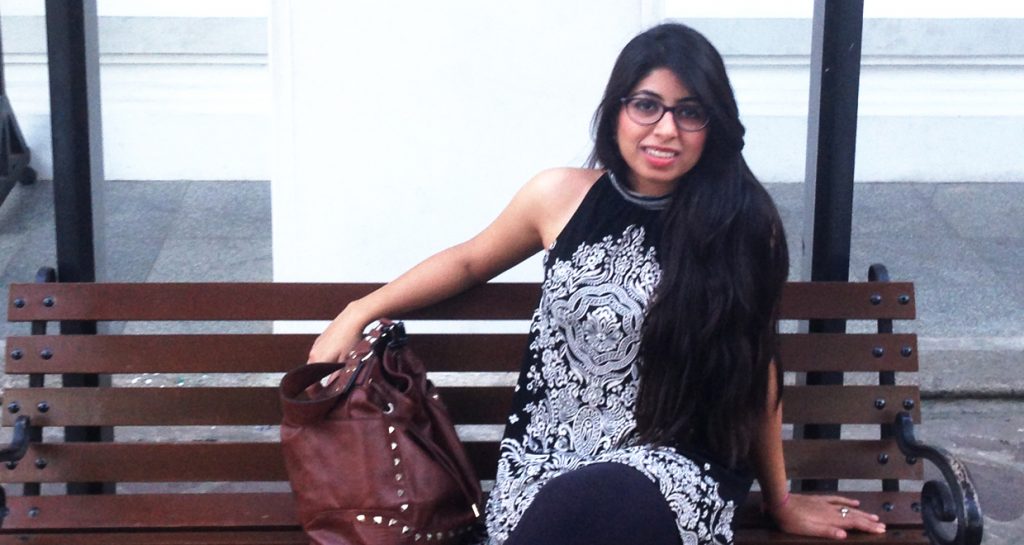 What are some goals that you've set for yourself in the professional sense?
The professional goals that I have set in for myself are to expand my domain further by enhancing my knowledge on laws of other countries and take part in international negotiations.
On the personal front I do a little charitable work such as educating people of their rights, donating blankets etc., however, I would like to provide a platform to the destitute to learn and display skill based knowledge and help them in attaining employment.
Where do you see yourself in five years?
In five years I see myself starting something of my own wherein I would be able to give back to the society and provide employment to people.
Is there any message you would like to leave for our readers?
Your career will be over before you know it. What do you want it to look like in twenty years? 30 years?  Do you want to be known as a person of integrity, a person who keeps his/her word? A person who follows through? Please ask these questions before making any decision, figure out your ultimate goal.