Pranav Khatavkar completed his B.B.A. LL.B. from Symbiosis Law School, Pune in the year 2015 and his area of specialization is business law (dispute resolution as well as advisory). In pursuance of the same, he has obtained additional qualifications in Mergers & Acquisitions, Investment Laws and Corporate Finance from ASCL Law School. He has also obtained the Securities Intermediaries Compliance (Non-Fund) Certification and Issuers Compliance Certification from National Institute of Securities Markets. Further, he has completed a summer school on International Financial Law and Regulation from the London School of Economics and Political Science, United Kingdom (LSE).
Pranav's stellar academic and research credentials are evident from his publications in nationally and internationally renowned journals like Symbiosis Student Law Review, Plebs Journal of Law, International Journal of Legal Sciences and Research, World Journal on Juristic Polity, International Journal of Law and Legal Jurisprudence Studies and International Journal of Legal Research. He has also penned India's first commentary on the Insolvency and Bankruptcy Code, 2016.
Pranav also has a very well rounded internship exposure. He has interned at prestigious law firms such as Juriscorp, Trilegal, Economic Laws Practice, Lakshmikumaran&Sridharan and the then AmarchandMangaldas Suresh Shroff& Co. (Now known as Cyril AmarchandMangaldas). He is also the only candidate from his batch to have secured an internship at India's capital markets regulator (i.e. Securities and Exchange Board of India) and India's banking sector regulator (i.e. Reserve Bank of India).
He is also the founding editor of International Commercial Law Review and the erstwhile President of the India Chapter of Network for International Law Students.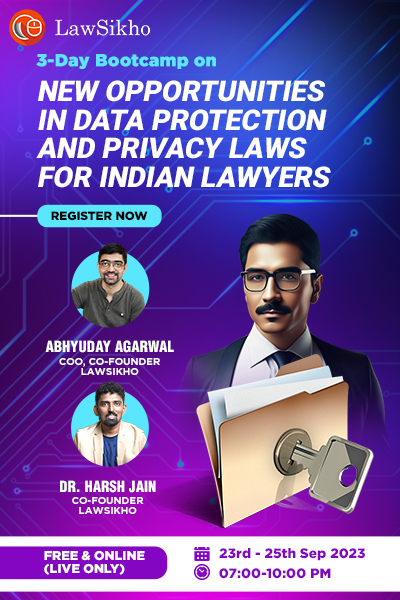 In this interview, he speaks about:-
His law school experience
Role of grades in one's career
Attending a summer school at the London School of Economics and Political Science
His decision to become a commercial lawyer
His experience of penning India's first book on the recently enacted Insolvency and Bankruptcy Code, 2016 and founding a law journal.
Pursuing additional qualifications and clearing the compliance module offered by the National Institute of Securities Markets in the first attempt.
His take on the All India Bar Examination(AIBE) and enrolling for Bar Hacker.
HOW WOULD YOU LIKE TO INTRODUCE YOURSELF TO OUR READERS?
Professionally speaking, I am an independent legal professional based out of Mumbai specializing in commercial law (litigation as well as advisory). I am also retained as a Counsel at M/s Synlitigators. Otherwise, I am an unassuming person experiencing life as it unfolds itself to me.
PLEASE TELL US SOMETHING ABOUT YOUR TIME AT LAW SCHOOL.
Law school for me was a period of tremendous personal and professional development. I was shaped by my experiences. My primary and only focus during my law school days was to find a practice area to specialize in. In pursuance of the same, I read several books, engaged in industry oriented research, networked with people from the industry, pursued additional qualifications and interned at different places. My experiences allowed me to tap into a catena of perspectives that helped me arrive at a decision regarding my practice area and simultaneously build a network.
HOW IMPORTANT A ROLE DO YOU THINK GRADES PLAY IN SHAPING ONE'S CAREER?
In my opinion, grades assume relative importance (largely in the short term) which depends to a great extent on the set of circumstances you find yourself in. I believe grades play an important role in the following circumstances:-
While applying for jobs as a fresher – Majority of the top law firms and companies (including quite a few mid-tier ones) (I collectively refer to them as "companies") that recruit law graduates either through college placements or otherwise often enlist grades as one of the several criteria while short listing candidates for a job. As unfair as it may sound to other candidates who don't have impressive grades but shine in other aspects (many of them actually do), companies have a valid reason to do this. Companies are also fully aware of the fact that grades don't necessarily reflect a candidate's merit and ability but they still use that as a criterion to shortlist candidates simply because they do not have the time and the resources to review each job application on merits as their primary concern is running the company and generating revenue. Recruitments are only one of the several aspects that come into the picture while running a company. Companies in order to reduce their time and effort in recruitments, use grades as a yardstick to shortlist candidates. Furthermore, seen from the viewpoint of the company, ultimately, they are going to make an investment of their time and money in you if they hire you. Hence, by using grades as a yardstick, they also gauge your consistency and motivation to perform. So if you are keen on working with a good company, then, yes, grades are important and especially if you come from a law school that does not feature in the popular rankings. Yes, companies also look at the ranking of your law school. While answering this question, I am categorically excluding those candidates who have strong industry connections using which they often get placed at top companies. I am addressing the concerns of the larger pool of unconnected candidates here.
While applying for the LL.M. Program – Candidates who are keen on pursuing the LL.M. Program especially from well-established international universities need to have good grades. Since these are primarily academic institutions, it is obvious that they would demand stellar academic credentials from the applicants. Further, even National Law Schools (which I believe are the only places that offer a decent LL.M. Program in India as of date) select candidates for the LL.M. Program on the basis of their performance in the Common Law Admission Test (CLAT) that is designed only for the LL.M. applicants. So with respect to further education, academic performance is very important.
I conclude this point by saying what I said earlier in this answer. Grades assume relative importance largely in the short term which is further dependent on your set of circumstances at the relevant time. As far as your job prospects as a fresher are concerned, look at your grades as an access pass to enter the job market. Once you are in, then you are on the same footing with everybody else in the market. In order to differentiate yourself then, you have to only focus on delivering results. This applies even to those candidates who secure jobs through references. Ultimately, the industry evaluates you on your individual merit and credence irrespective of your background and connections.
As far as the long term is concerned, your grades don't necessarily matter. Then it is only your work that largely speaks for itself. Nevertheless, seen from a holistic perspective, your long term also comprises of several short terms (including your short term time duration as a fresher wherein your grades matter which might influence the subsequent short terms and ultimately your long term if you were to connect the dots). Sounds contradictory and confusing, doesn't it? Believe me, it's not.
To clear this apparent contradiction and confusion, I will just say that you should try your level best to get good grades but at the same time not get bogged down if you aren't able to achieve the desired score. Give it your best shot and leave the rest to the circumstances. Remember – circumstances no matter how good or bad they appear to be, always change. Nothing stays. Control what you can, manage what you cannot.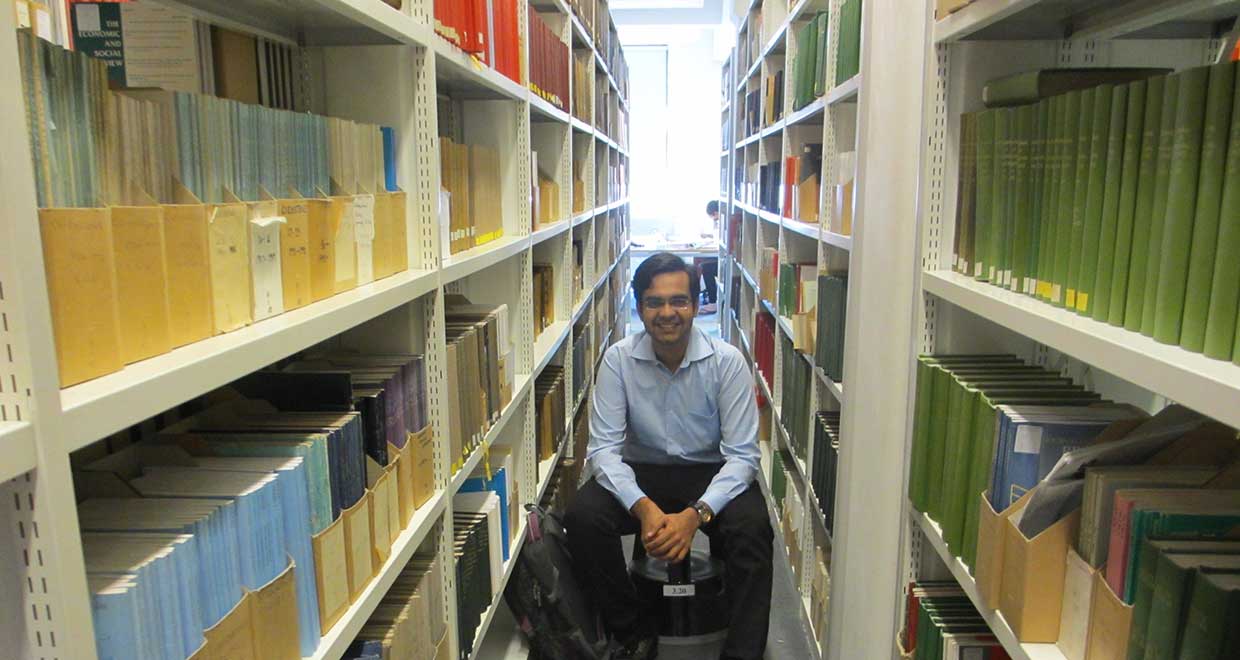 HOW WOULD YOU DESCRIBE YOUR SUMMER SCHOOL EXPERIENCE AT LSE? WHAT MADE YOU DECIDE TO CHOOSE IT AND WOULD YOU RECOMMEND IT TO OTHER LAW STUDENTS AND LEGAL PROFESSIONALS?
I wanted to enhance my understanding of the jurisprudential foundation of Indian financial law. Since Indian financial law draws heavily from its British counterpart, I attended a summer school at LSE to study UK financial law and regulation. I had a fabulous time studying at LSE and exploring UK generally. I also learnt a great deal about myself and became more independent. I would certainly recommend attending LSE's summer school to all law students and legal professionals (subject to your feasibility).
WHY DID YOU ELECT TO BECOME A COMMERCIAL LAWYER? WHAT KIND OF WORK DO YOU DO?
I support my decision for becoming a commercial lawyer (focusing specifically on commercial litigation and arbitration) on the basis of two averments. First, this field is dynamic and vibrant. Every matter exposes you to a new jurisprudential or a practical aspect of commercial law that you cannot fathom otherwise. Hence, the scope for learning is actually unlimited. Second, there are tremendous growth prospects in this field as there is a huge demand for legal professionals who demonstrate a sound understanding of the legal aspects of business and commerce. Once established, sky is the limit.
After graduation, I worked at a mid-size law firm for a year before migrating to individual practice. My work now largely involves the following:-
Representing banks, financial institutions and corporations before the Bombay High Court, Debts Recovery Tribunal and Debts Recovery Appellate Tribunal.
Drafting pleadings and applications in law suits and researching on different aspects of corporate/commercial and bankruptcy law.
Advising and representing clients in commercial arbitrations.
Advising clients on pre-litigation strategy and procedure.
Briefing counsels in various litigation and arbitration proceedings.
HOW WOULD YOU DESCRIBE YOUR EXPERIENCE OF HAVING INTERNED AT THE TOP LAW FIRMS AS WELL AS THE GOVERNMENT ORGANIZATIONS TOO WHERE YOU HAVE GAINED A WORK EXPERIENCE?
(Pranav has interned with Juris Corp, Trilegal, Economics Laws Practice, Lakshmikumaran & Sridharan and Amarchand Mangaldas Suresh Shroff & Co, now Cyril Amarchand Mangaldas, on the one hand as well as with the Reserve Bank of India and the Securities Exchange Board of India on the other.)
I interned at law firms specializing in commercial law firms with the primary intention of exploring the practical aspects of commercial law and subsequently taking a call with respect to narrowing down on a practice area. My law firm internships gave me an opportunity to work on a variety of commercial law matters (research as well as drafting). My internships at SEBI and RBI gave me a first-hand exposure to financial regulation. My overall internship exposure gave me tremendous insight in terms of industry operations.
WHAT IN YOUR OPINION IS THE APPROPRIATE WAY FOR ONE TO CHOOSE HIS/HER AREA SPECIALIZATION WHILE AT LAW SCHOOL? WHAT VALUE ADDITIONS DO THESE DIPLOMAS AND ADDITIONAL QUALIFICATIONS OFFER?
(Pranav has secured diplomas in Corporate Finance, Securities Law, Investment Law and Mergers & Acquisitions. In fact he had pursued his diploma degrees at a fairly early stage of his law school tenure when most others remain undecided about where they want to go.)
I will first answer the last part of your question that broaches the value additions offered by these diplomas. The academic structure of most of these diplomas offered by other reputed institutions is usually designed after consulting industry experts; for e.g. the Business Law Diploma offered by iPleaders. Although I haven't done the course as of now, but on the basis of the reviews that it has received and more importantly on the basis of my perusal of the sample study material that is available in public domain, I can say that the insights one will gain after doing a course like this, will certainly benefit him/her in practice which I believe is what ultimately matters.
With all due respect to the prescribed law school curriculum, I am constrained to say that it is largely theoretical rather than being practical. While I don't dispute the importance of theory, but I do emphasize the importance of putting theory to practice and therefore recommend a more practice oriented curriculum. Practice not only tests the veracity of theory, but also brings to light issues which have not been previously considered by theory. The investment of money and more importantly the time in law school should yield returns in one's career. Hence, I recommend pursuing additional qualifications while managing the law school curriculum to expand one's horizon.
I believe, a law student should select his area of specialization on the basis of the following considerations:-
Existing and estimated growth rate.
Demand-supply specifics from an industry standpoint.
Existing and prospective competition one can or will encounter.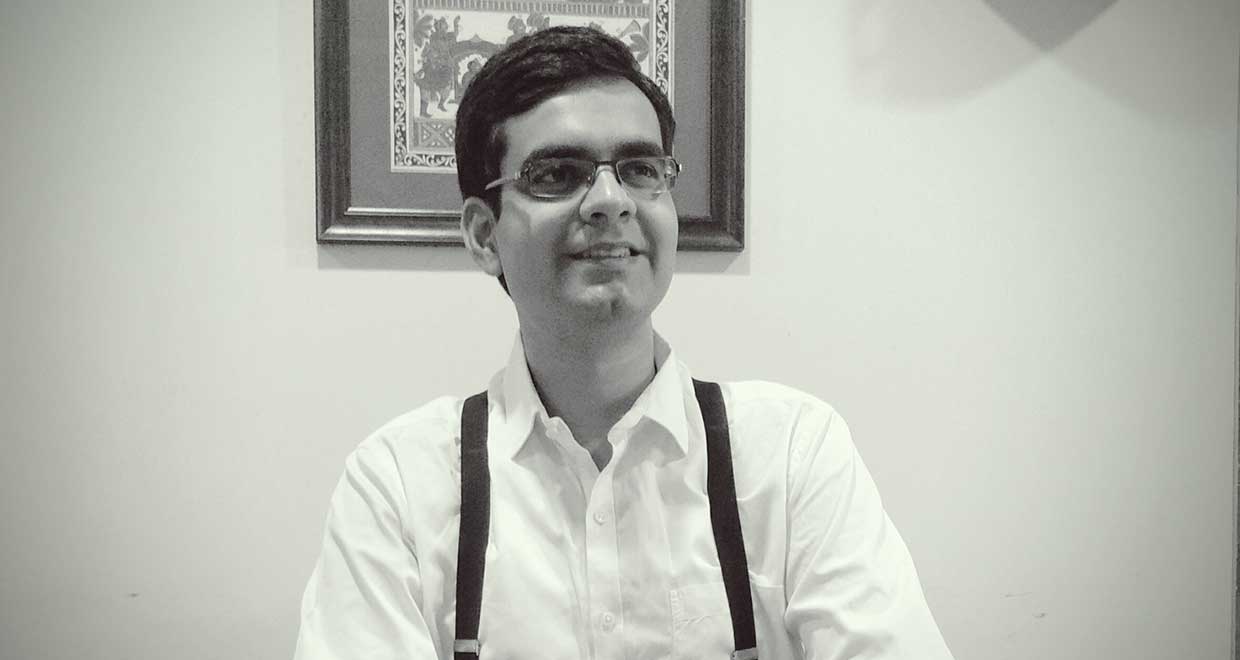 YOU ALSO HAVE A FAIR SHARE OF LEGISLATIVE DRAFTING AND RESEARCH EXPERIENCE. HOW WILL YOU DESCRIBE YOUR EXPERIENCE WITH THE SAME?
(Pranav was awarded the Best Contributor Award for making concrete recommendations to the Prevention of Sexual Harassment of Women at Workplace Bill, 2010 as a part of Legislative Analysis Project undertaken by a Member of Indian Parliament from the Upper House, Government of India, Mrs. Vandana Chavan)
My limited legislative experience exposed me to the issues surrounding regulation and governance. I saw the law from the law maker's eyes and got an iota of an idea of the considerations that influence the law making process. The insights that I derived then, armed me with tremendous perspective on interpretation of laws and more importantly discerning the legislative intent.
WHILE ATTENDING LAW SCHOOL, YOU ALSO TOOK THE INITIATIVE TO ATTEND SEVERAL WORKSHOPS AND TRAINING PROGRAMS. WHAT WAS YOUR MOTIVATION BEHIND PARTICIPATING IN THESE WORKSHOPS AND TRAINING PROGRAMS?
My primary motivation behind attending these workshops and training programs (I collectively refer to them as "programs") was to first gain industry insights and second build a professional network. I attended these programs at the Bombay Stock Exchange and Institute of Company Secretaries of India's Centre for Corporate Governance Research and Training. These workshops largely covered the practical aspects of securities law, debt restructuring and banking law.
YOU HAVE AN ENVIABLE TRACK RECORD OF EXTRACURRICULAR ACTIVITIES (BOTH WITHIN AND OUTSIDE LAW SCHOOL). HOW DID YOU KEEP A BALANCE BETWEEN EXTRACURRICULAR ACTIVITIES AND LEGAL STUDIES?
(Pranav was a Core Committee Member of the Corporate Law Cell of Symbiosis Law School, a Pro Bono Legal Aid Volunteer for Helping Hands, a Non-Governmental Organization and the Founder& erstwhile President of the India Chapter of Network for International Law Students)
When it comes to pursuing extra-curricular activities, time management is the key. One has to intelligently allocate his/her time to all activities that he/she intends to pursue. I used to keep a diary (and I still do) to plan and execute my itinerary for the day. This helped me to keep a track of my time and navigate my day smoothly. Extracurricular activities were a welcome break for me from my usual academic routine as a law student then. I saw it as an opportunity to network and step out of my comfort zone.
YOU HAVE AN IMPRESSIVE RESEARCH PROFILE AS THE SAME IS EVIDENT FROM YOUR MULTIPLE PUBLICATIONS IN REPUTED LAW JOURNALS. WHAT ACCORDING TO YOU ARE THE MOST IMPORTANT ASPECTS OF AUTHORING RESEARCH PAPERS AND HOW DID THEY ACTUALLY HELP YOU IN YOUR CAREER?
(Alongside publishing in reputed law journals such as Symbiosis Student Law Review, Plebs Journal of Law, International Journal of Legal Sciences and Research, World Journal on Juristic Polity, International Journal of Law and Legal Jurisprudence Studies and International Journal of Legal Research, you have also published three blog posts on the iPleaders Law Blog. Please comment as to whether any specific reason inspired you to write particularly for the named blog.)
I believe that academic research is the best way to expand one's understanding of a particular subject. It's almost like completing a mini-Ph.D. on the subject. The hours that you spend doing literature review and empirical research refine your interpretation and research skills, something which all lawyers need irrespective of their field. Further, it helps you gain expertise in a particular sector; something which both employers and academic institutions appreciate. Lastly, it does add a line in the publications section of your CV. The best part, however, is the immense joy you feel if someone else cites or relies upon your research in his/her research. It makes you feel that your efforts have truly fructified.
As far as my blog posts on the iPleaders Law Blog ("Blog") are concerned, I chose to publish my blog posts on the Blog because of its fantastic readership and subscription. The quality of blogposts that are published on the Blog is of a superior quality and practically relevant. Further, in the light of the market standing of I-Pleaders, any association with them is certainly beneficial. Hence, I chose the Blog to publish my articles.
WHAT PROMPTED YOU TO FOUND A JOURNAL SPECIFICALLY FOCUSING ON COMMERCIAL LAW?
(Pranav has founded the law journal International Commercial Law Review while managing his job at the same time as well as secured top legal professionals and academicians to be part of the Advisory Board of the Journal.)
Peer contribution provides tremendous insights and fresh perspective. This has been my primary motivation behind founding the ICLR. I look at ICLR as a platform where one can put forth his/her ideas and at the same time get recognised for the value additions that he/she makes. Lastly, legal editing has always been a pleasure and a privilege for me. The kind of intellectual enrichment one gets through legal editing (or any type of editing for that matter) cannot be reduced to words.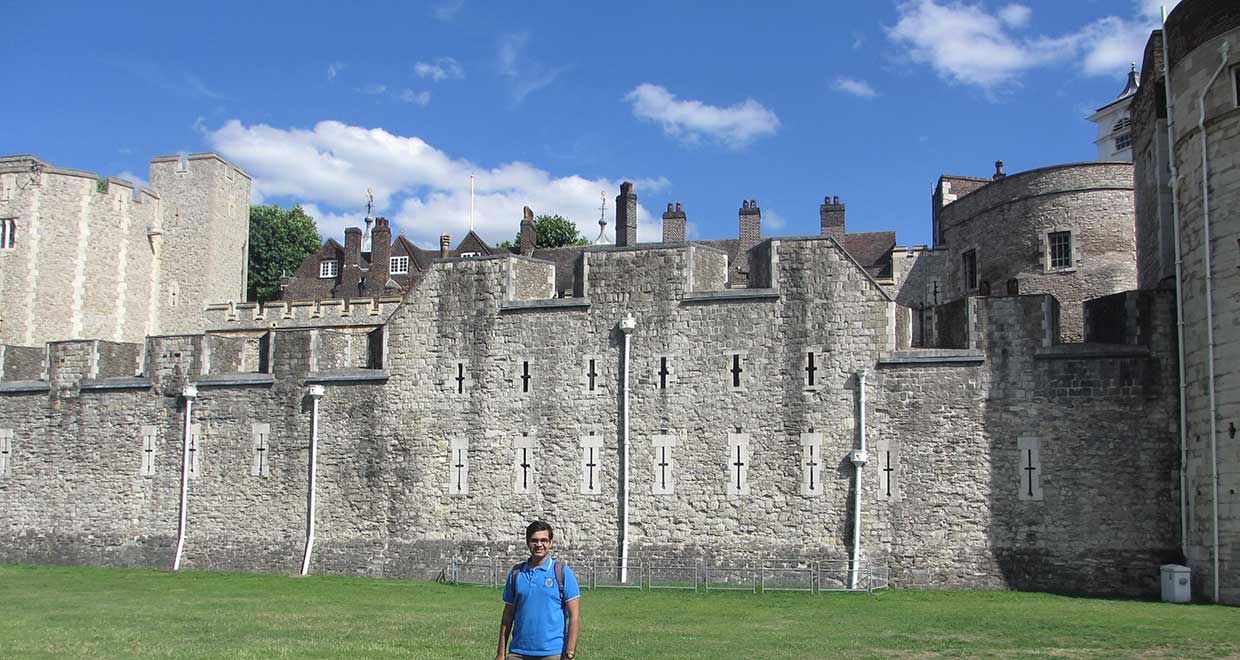 YOU HAVE ALSO RECENTLY AUTHORED A BOOK TITLED COMMENTARY ON THE INSOLVENCY AND BANKRUPTCY CODE, 2016 (DECODING THE LAW OF INSOLVENCY AND BANKRUPTCY) WHICH IS THE FIRST BOOK IN INDIA ON THIS SUBJECT. PLEASE COMMENT ON THAT.
I had been following the Insolvency and Bankruptcy Code, 2016 ("Code") since it was a Bill as I knew that this Code would be a complete game changer once implemented. While I did not have any ambition to set a record by writing the first book on the Code, I will say that it happened rather intermittently. So, once the Code was passed by the Parliament (i.e. on 11th May 2016), I foresaw a demand for some intellectual material on the Code (since you cannot rely only on the Bare Act). Before I undertook the task of penning the book, I made some enquiries myself. I asked around if any book has come up or whether any book is coming up to which everybody replied in the negative. So, that's where the thought to pen the book set in. I thought that if nobody had written or was writing a book on the Code then why could I not do it myself. At least, that way, I knew I was setting a foundation by providing some literature on the Code for everyone's benefit. This was my impetus to penning the book.
I penned this book while being employed at my erstwhile workplace. Managing my job and penning the book was indeed a task for me. I had to comply with the publication deadline and underperforming at work or taking a leave from office wasn't an option that I had kept open for myself. So, I burnt the midnight oil. I mean literally. To be honest, there were several occasions while penning the book when I did not know as to where I was headed or what my effort would result into. I had to sacrifice time with family and friends. This caused a lot of upheaval and discontent amongst them. I still persisted nevertheless as I knew I had to comply with the publication deadline come what may. Then came a time when I let go all worry and anxiety with respect to the result and thought of focusing only on penning the book and more importantly the content. I realized deeply that I can only control my inputs and not the result. I was mentally prepared to face both praise and humiliation with respect to my book. Thankfully, it was received well and it got decent reviews.
WHAT ACCORDING TO YOU SHOULD A LAW STUDENT CONCENTRATE ON DURING HIS/ HER TIME IN LAW SCHOOL IN ORDER TO BECOME A GOOD LEGAL PROFESSIONAL AFTER GRADUATING FROM LAW SCHOOL?
A law student's first priority in law school should be to find a practice area at the earliest. I have earlier in this interview enlisted the criteria one should consider while zeroing down on a practice area. Once you have identified your practice area, 50% of your job is done. The remaining 50% of your job is to refine your knowledge and skills with respect to the practice area of your choice. Second, time management is the way ahead. I have seen many law students (including many of my batch mates) totally waste their time doing counter-productive activities. While I do not judge them, as it is a matter of personal choice, I do say that what you sow is what you reap (cause and effects). The law is infallible. You can't do the same thing over and over again and expect different results. Third, learn to look at the larger picture. I have seen many law students remain stuck up over trivial things and completely miss out the larger scheme of things which is nothing but their own long term career interests.
AFTER GRADUATING, YOU COMPLETED THE ENTIRE LEGAL COMPLIANCE MODULE OFFERED BY THE NATIONAL INSTITUTE OF SECURITIES MARKETS. WHAT PROMPTED YOU TO ENROLL FOR THIS AND HOW DID YOU MANAGE TO CLEAR THIS MODULE IN THE FIRST ATTEMPT WHILE MANAGING YOUR JOB?
Commercial law does not operate in isolation. There are several other areas of law and finance that intersect. In order to bring about a more balanced approach while pursuing a career in commercial law, I chose to pursue the legal compliance module offered by the National Institute of Securities Markets (NISM). Pursuing the module gave me exposure to the legal and financial compliances applicable to the issuers and the intermediaries in the securities markets. You don't have to be super intelligent to clear the NISM examination. All that it takes is preparation and practice. I used to study over the weekends and appear for mock examinations during the weekdays (before and after office hours at home).
YOU RECENTLY CLEARED THE ALL INDIA BAR EXAMINATION (AIBE). WHILE PREPARING FOR THE SAME, YOU ALSO ENROLLED FOR THE BARHACKER PROGRAM OFFERED BY iPLEADERS. HOW WAS YOUR EXPERIENCE WITH BARHACKER? WOULD YOU RECOMMEND IT TO OTHER AIBE ASPIRANTS?
Many people assume that since the All India Bar Examination (AIBE) is an open book exam, it can be cleared without any preparation. In reality, it's otherwise. Although the AIBE is an open book exam, people often forget that it is a time bound examination and most of the questions that are asked are application based rather than being direct. Also, the syllabus is vast. For e.g. in the AIBE that I appeared in i.e. AIBE IX, the Environmental Law component was valued for only 5 marks. What this actually meant was all that acts, rules and regulations covered under the Indian Environmental Law would carry 5 marks out of which the Bar Council of India can ask a question on anything and I mean anything under the scope and ambit of Indian Environmental Law. Like this, there were other areas of law that more or less carried proportionate weightage in the paper except for Cr.P.C and Contract Law (which are again vast subjects). Statistically speaking, about 37% candidates failed the AIBE in 2012. So, it certainly isn't an easy examination. Like any other competitive exam, you need to prepare and practice over and over again in order to crack it in the first attempt.
Many newbie lawyers who join the legal profession get caught up with office work which leaves them with no time to prepare for the exam. That's exactly where a course like BarHacker adds value. The course has a result oriented approach and team iPleaders ensures that you are equipped with the best tools to clear this exam. If you religiously follow their tips, techniques and study methods, chances are that you will clear the AIBE in the first attempt. I give full credit to BarHacker for my AIBE result and, yes, I recommend this course to all AIBE aspirants.
WHAT FINAL PIECE OF ADVICE DO YOU WANT TO PASS ON TO THE READERS?
Believe in yourself and make the most out of every moment. Use your time wisely and never lose sight of your goals.