Prem Jumani graduated with B.Com. degree from Mumbai University before joining GLC, Mumbai in 2008. Meanwhile he also managed to pursue CS degree. While pursuing law, he worked at Shree Ram Urban Infrastructure Limited as an Assistant Company Secretary.Soon after graduation, he started working at Batliboi Ltd as an Executive – Legal & Secretarial. Thereafter, he also worked at Kamal & Co. Advocates, Solicitors & Notary and Solomon & Co. Advocates & Solicitors. In 2014, he joined ALMT Legal as an Associate in their Banking & Finance and General Corporate team. In the same year, he was awarded with  the title of Rising Star of the 2014 Corporate Intl Magazine Global Award as 'Corporate Compliance Lawyer of the Year in India'.
Why did you decide to study Law? What inspired you to do so? How did you get through to GLC, Mumbai?
My dad was a biggest inspiration for me, who made choose law as my career. Initially I took up law as a supportive degree to Company Secretary (CS). A law with CS is a very good combination for a corporate lawyer. Luckily my score on the board after my commerce graduation in 2008 was good enough to make my place in the merit list of GLC. Since GLC is the oldest law school of Mumbai and holds a huge reputation of building good lawyers it was my first preference in Mumbai.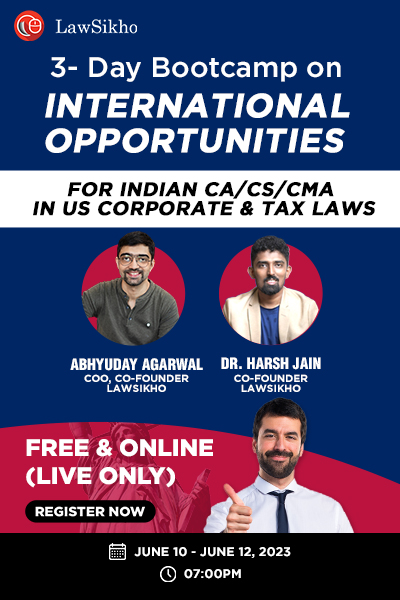 What were your areas of interest during your graduation? How did you go about developing expertise and knowledge in these areas?
My interest was always corporate and commercial laws as I was pursuing CS during my graduation. I was interning with one of the leading infrastructure listed company which gave me a good base of corporate secretarial and capital market practice. Later on, as and when I moved ahead the attitude of 'never say never' helped me to get opportunities to do good amount of matters like private equity, acquisitions, banking finance and litigation.
What do you feel about the perception that students of certain 'elite' NLU's have a much easier time in kick-starting their career as compared to law students from other colleges? Is this true at all?
Yes, it matters quite alot from which college one has done a graduation, but at the same time it may not possible for everyone to get into NLSIU or NLU. For getting a good start it is preferable that law students must do internships from second year onwards or even sign solicitors, if they wish to do so.
After graduation, you joined Batliboi Ltd. as an Executive – Legal & Secretarial and later switched to assist Mr. Bulchandani – Counsel at High Court. What was the nature of your work at both these places? How would you describe your work experience as?
My role at Batliboi Limited was more of corporate secretarial than legal. I felt that a job of company secretary was more of monotonous than a challenging work, I always enjoyed the legal assignments I use to get, but the scope of work was very limited in Batliboi for me. It was then a point of realisation for me that I want be a lawyer and take up the challenging assignments.
Thus the hunt for finding a place in a law firm law started for me, but it was never easy for me to get in the law firms initially. I had never interned with any of the law firms earlier. After getting rejected by almost all the top tier law firms, I got a chance to assist Mr. Bulchandani in litigation matters at Hon'ble High Court of Mumbai and that's how I did litigation.
At the chambers of Mr. Bulchandani my work profile was to support him in each and every matter that was handled by him. I was given an opportunity to work on various matters with a wide scope. I generally use to assist him for High Court and Arbitration matters or even SEBI matter. At times I was pushed for appearing independently in small matters and I was developing a confidence in handling matters at trial courts. The work experience was undoubtedly fantastic with Mr. Bulchandani, but a pinch of moving from a handsome salary of Batliboi to a stipend was really big for me.
You also had the opportunity to work as an Associate- Corporate Lawyer at Solomon & Co. Advocates & Solicitors. What kind of work you were entrusted with at Solomon and Co.?
The work profile at Solomon & Co. was again very enormous for me. I had an opportunity to do vide range of matters like acquisitions, Indian Entry, corporate compliance, litigation, capital markets, private equity, etc. Above all Mr. Aaron Solomon is a very sharp lawyer and gem person to work with and I really admire him as a lawyer.
Currently you work as an Associate in the General Corporate and Banking Finance team of ALMT Legal, Mumbai. How did you appointment take place? What do they look for in their prospective employees?
My appointment in ALMT was by way of a chance, there was a panel of 4 partners who interviewed me and subsequently within a week I got selected and was asked to join the firm.  ALMT is a good growing law firm and gives a chance to lot of young lawyers a good platform to build their base. One needs to be honest, sincere and hard working for a good future and ALMT expects the same from its associates.
What kind of work and responsibilities generally an associate at ALMT Legal deals with? What is a typical workday like?
We generally deal with end to end responsibility in a transaction so right from a stage one to the closing of transaction everything is been handled by an associate. As far as what work a associate handles depends upon his or her expertise and interest.
At times it's hectic and we don't even get a breathing space as any other law firm, but sometimes when we are light on work we make lots of news flash and update ourselves.
What is the current scenario of studying corporate law as a career option in India? What are the key qualities one should posses for becoming a corporate lawyer?
Corporate law has a very scope and includes various verticals of practice like private equity, capital markets, M&A, banking finance, corporate secretarial, tax practice, etc. In order to be a corporate lawyer one needs to have an interest and willingness of doing this subjects and it is better to have an additional qualification of a CA or CS or even MBL (Masters of Business Laws) which can give a good base.
What have been the highlights of your job so far? What does it take to be a good corporate lawyer?
I believe the diversity of matters is the major highlight of my career so far, as I have worked as a litigator, company secretary, private equity lawyer, capital markets lawyer and at time banking lawyer.
Corporate law is not a rocket science but it takes smart and hard work plus a handy knowledge of subjects like contact law, CPC, companies act, SEBI, banking laws, etc. to be a good corporate lawyer.
What has been your strategy to deal with errors and mistakes? How would you suggest a young associate to deal with them?
Errors and mistakes are the part and parcels of your life, you can't avoid them and that's the only way to gain experience. The strategy is to overcome the mistakes by analysing and understanding them and not running away from a situation.
How do you think a CS degree can prove to be useful in a lawyer's career in the current as well as future market?
Undoubtedly, CS qualifications help alot in understanding and dealing the situation.
CS syllabus helps you to learn subjects of capital market and general corporate in-depth plus a qualification which gives you some accounting and finance knowledge. Though we lawyers do not concentrate on figures much, it helps me to understand better in client meetings at times.
How do you manage to strike a balance between your personal and professional life?
Its quiet simple for me because me and my wife both are in the same field and understand each other quiet well. We generally spend good weekends together which help us to manage our personal life better.
What do you feel makes an intern stand out and is very important for him to do to have a chance of getting a call back or even a PPO?
Internship in ALMT depends upon the requirements from time to time. A hard work is very important, one needs to ask alot of questions and analyse each and everything in the manner to understand why the things are done in particular way.
Given a chance to turn back the clock would you have done anything differently from what you've done?
I realised lot of things late in my life. I wasted lots of initial days, which I feel could have turned around my career a bit.
What would be your message to a law student who is yet to decide his/her career?
Internships and hard work are the key to success for future.