Priyanka Singh graduated from Bharati Vidyapeeth Law School in 2009. As a law student she has been quite active and participated in many moot court competitions debates, MUNs and conferences. She has a rich experience of working with a law firm, with a multinational financial services corporation as a Contracts Specialist – Legal and has also practiced independently. She has recently joined Tata Elxsi Ltd as Senior Legal Executive.
In this interview she talks about:
Law school experience at Bharati Vidyapeeth Law School
Work experience at Tottenham India Law Associates and Fidelity Investments
Appointment and work at Tata Elxsi Ltd
Legal studies are still only a backup option for quite a lot of students. What motivated you to choose law as a career? How did you get through to Bharati Vidyapeeth Law School?
No, I totally disagree that legal studies are only a backup option for most students. There are students who work hard to clear the law entrance exam. I myself, being from a family having legal background, was genuinely interested in pursuing my law degree. Yes, on my part, family was the motivation factor, who supported and guided me throughout.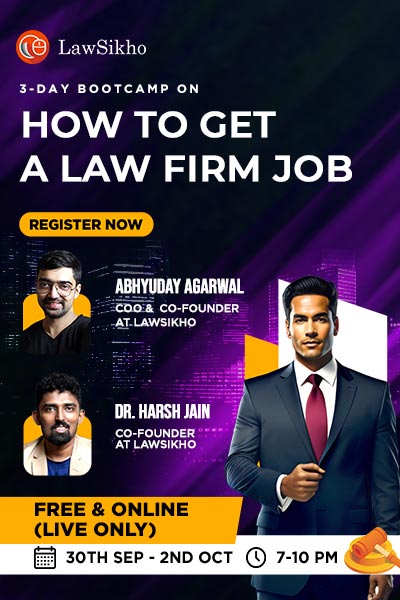 Bharati has their own entrance test conducted at university level, after clearing it one gets admission upon counselling.
What were your areas of interest during your graduation? How did you go about developing expertise and knowledge in these areas?
My area of interest was contracts. I ensured that I get to read various types of contracts, the provisions being included therein. I kept myself updated about the recent development in the companies regarding contract. Which now I feel was of great use to me in my profession.
As a law student which activities did you participate in?
Basically, every law student should participate in various moot courts. I was also not an exception to it. In my first year of college my seniors guided me how to go about studies and other stuff. Throughout my college my seniors and my teachers guided me how to go about studies. For internship, i used to shortlist the law firms name, send them my CV and that's how use to get the internship.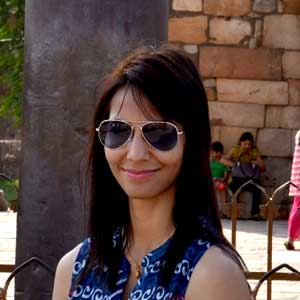 What kind of internships did you do while you were a student?
I interned in a law firm and with sr. Advocates. The area was vast, whether it be company law, family law, civil, real estate or criminal law. When you work on something, you would genuinely have an interest in doing particular work. And that's what I realised while doing my internship.
What do you feel about the perception that students of certain 'elite' NLU's have a much easier time in kick-starting their career? Is it true?
Unfortunately yes, to an extent I do agree. But at the same time I also feel that in the end what matters is the knowledge and legal acumen. If you have this of course you can give a tough competition to anyone.
After graduating from Bharati Vidyapeeth Law School you joined Tottenham India Law Associates as an Associate. How did the appointment take place?
It was campus recruitment! Personal interview and HR round.
You left Tottenham India Law Associates and had joined Fidelity Investments as Contracts Specialist – Legal. What led to this shift? What kind of work did you do there?
My area of interest was always to work with a corporate organization. I had joined Tottenham only to learn and have knowledge about litigation, getting familiar with court procedures, as i feel that it's always easy to move from litigation to corporate but to switch from corporate to litigation is always difficult. After working for a firm for a few years, I thought it's the time to move ahead in my career and I started looking for a change and got an opportunity to work with Fidelity.
In Fidelity I was exposed to various kinds of financial services contracts, drafting, negotiation and various types of procurement contracts. Working with a corporate is entirely different from working in a firm. I got lots of opportunity to learn the various aspects of corporate law.
You've recently joined Tata Elxsi Ltd as Sr. Legal Executive. How did the switch from Fidelity Investments take place? Please tell us about Tata Elxsi Ltd and the recruitment process there.
I wanted to try my hands on IT contracts hence moved to Tata Elxsi.
Recruitment process started with legal round with hiring manager, then with legal head, and then HR round and salary discussion.
What does your current work profile at Tata Elxsi Ltd consists of? How is a typical workday like?
My day to day work at Tata Elxsi involves reviewing and redlining the contracts, drafting amendments (if any), negotiation, HR related issues relating to employees, drafting of legal notices and co-ordinating with different BU's for clearing the agreements.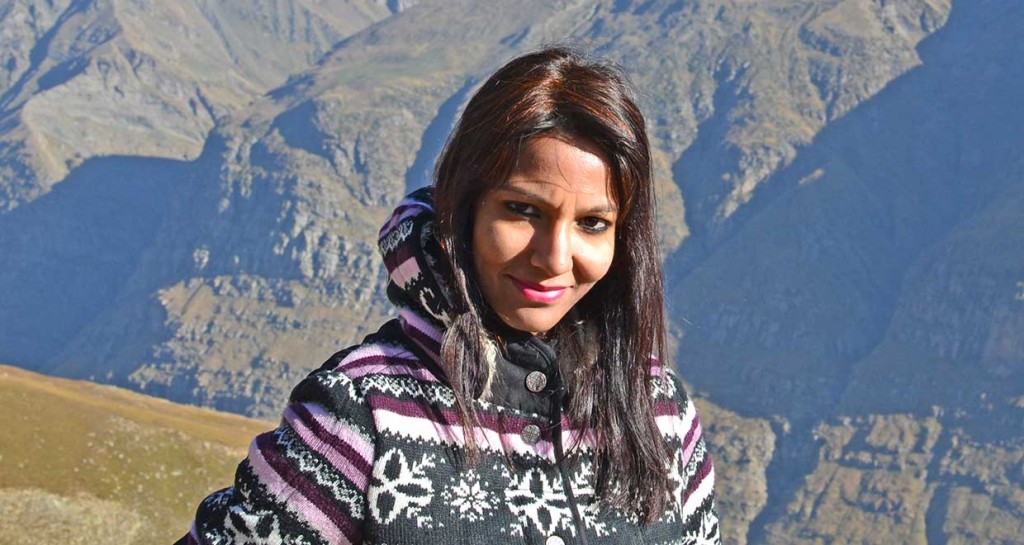 What do you think makes a good in-house counsel?
I think that an in-house counsel should be proactively involved with the company and effectively communicate with others.
They should know that Company is their only Client and they have to work in the best interest of the Company. One should also be familiar with company's operations, its personnel, its existing past and potential issues.
Does Tata Elxsi Ltd take legal interns? What is the process for same?
Yes, Tata Elxsi does take legal interns. All such vacancies are posted on the company's website, one need to apply for it, if the CV gets shortlisted, the HR gets in touch with them and we take the procedure ahead.
What is your advice for law students who are interested in pursuing a career as in-house counsel?
For every lawyer beginning is always difficult but at the same time it would give you an immense opportunity to learn and get exposed to various aspects of law. Find out what your area of interest is and then as all of us know law is only about reading, so read, learn and apply it practically.