Awani Yaduwanshi graduated with Symbiosis Law School, Pune in 2012. She has an enviable academic record and an excellent series of internships at top law firms. During law school, she participated in various co-curricular activities and also has a couple of publications to her name. She has also been recipient of the Best Legislative Initiator (Female) at Amity Competition on Law Reforms, 2012. Currently, she works as a Manager – Corporate Legal Group at ICICI Bank.
We have taken this opportunity to ask her about the several decisive moments in her career amongst other things including:
Publications and research skills
Importance of co-curricular activities
Appointment and work experience at ICICI Bank
How did you gravitate towards Law? Tell us about your college life at Pune. What all activities did you partake in?
As a kid I was quite fascinated by software engineers. However, the credit of me choosing law over engineering goes to my uncle. I had enrolled for a one year correspondence course from Law School Tutorial in my final year of high school. Always an avid reader, by the end of my 12th standard, I was more inclined towards law as a career option, because I thoroughly enjoyed critical/verbal reasoning, staying abreast with current affairs, reading and the logical, common sense approach of law as a field of study, all of which, came more naturally to me compared to everything else. Looking back, choosing law over other career options was a giant leap of faith, a right decision made at the right time.
I believe we were a lucky lot to spend our college life in Pune. There was a lot to explore and keep us busy at all times. Among other things academic, my time in Pune was spent doing nothing, chilling with friends, exploring places and things to do in addition to writing research papers, attending conferences, participating in client counselling sessions, presenting papers and the like.
What were your areas of interest during your graduation? How did you go about developing command and knowledge in these areas?
To be honest, I did not have one particular interest area. As a student, I was always intrigued with how every subject, whether, contract law, tort law, international law, family law or something as procedural as CPC and IPC provided for situations, issues, problems and conflict areas. All one had to do was ask questions. The problems were already thought of, anticipated and provided for through a statute or a provision, which was always further, supplemented, debated and interpreted by the several interesting case laws. However, if I was to pick, I would say that I am particularly fond of contract law. The love started ever since I studied Section 27 and continues to date when we end up defending agreements and contracts in litigation.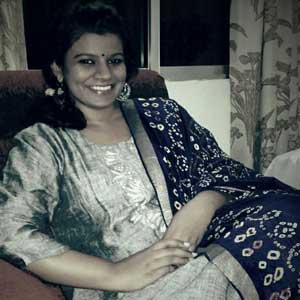 What is your take on academics? How important do you say is a good CGPA for an illustrious career?
Pune is a lovely city which ensured that college life was never just about academics. In addition to studies, five years at law school were characterised by living independently, making friends, understanding ones likes and dislikes, developing hobbies and having a lot of fun. When it comes to grades, though not one of the toppers, I would say that I managed just fine, never being on either extreme end of the spectrum.
Personally speaking, I acknowledge that really high grades do help you get identified by a third party, usually an interviewer. However, I believe that good grades are a limited measure of how intelligent an individual is, or how successful he or she would be in his career. Good grades are a combination of multiple factors, including ones temperament on the day of the examination, manner of assessment, type of questions and sometimes even the speed in which one writes, whereas success at workplace depends on understanding your basics, knowing fundamentals, people skills, sincerity and diligence. The two should not be interrelated and everyone should focus on knowing what one claims to know thoroughly well.
How did you go about securing your internships?
I must admit that internships weren't the easiest to secure. However, the ones that I managed were a combined effort of persistent planning, fretting, good seniors, decent contacts, an almost functional placement cell and some luck.
You have publications in various renowned journals. How should one go about writing papers and getting the same published?
Write papers when you are genuinely interested in a topic. Quality over quantity is always the rule. If you have identified your interest area, explore issues and angles surrounding it. Ask questions, formulate opinions, analyse existing material, learn about the topic and become slightly better at it than you were before writing the paper. With regards to avenues for publishing your article, lookup online websites and keep a track of conferences and seminars, journals and call for publications from colleges and other institutions.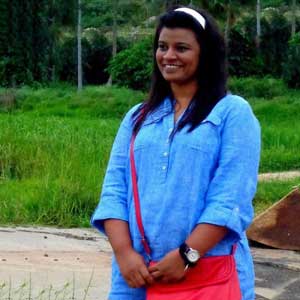 Soon after graduation, you joined ICICI Bank as an Associate. How did your appointment take place? What worked for you in securing the job?
I managed securing a job with ICICI Bank on day zero of placements in July 2011. That year the Bank had picked up 6 of us from close to 72 of us who sat for the placements. There was a two tier selection process comprising of group discussion and a personal interview. One has to understand that working your way through an interview involves explaining concepts and convincing a third person of your point of view rather than just quoting verbatim something from the textbooks. What worked for me, in securing my job, was a combination of focus, composure and knowing my basics well. Having a predetermined goal, coupled with drive and the confidence to push through difficult situations does leave an impact on the interviewer. Knowing your basics well and understanding concepts, seals the deal.
How does your typical work day go at ICICI? What were the obstacles and challenges you faced during the initial days of job?
My time at ICICI Bank has been fairly rewarding and the work that I have done has managed to keep me engaged and teach me something new every once in a while. The biggest benefit of being an in-house lawyer is that one deals with the commercial as well as the legal aspects of a deal which ends up being more practical and less theoretical, and helps us as transaction lawyers look at the bigger picture. One ends up reading balance sheets, understanding concepts like EBITDA, credit rating and a host of other commercial factors in addition to the legal documentation. I work for the corporate banking group and the special structuring group within the bank. Thus, my work involves documentation and ancillary issues with respect to sourcing new clients as well as focusing on accounts that may be classified as a non-performing asset and working towards restructuring the bank's exposure in such clients.
A typical work day at ICICI involves, negotiating with clients and with business groups within the bank who source the clients, finalising documentation, adhering to processes and meeting monthly and quarterly deadlines. Litigations involving recovery and other civil matters, coordinating with external counsels are some other aspects of work that keep us occupied.
The challenges one may face during the initial days at work may range from settling down in a new city, to understanding your work profile, to dealing with people within and outside your team, to meeting deadlines. What needs to be remembered is that most of the issues are transient in nature and usually not as stressful as they may seem.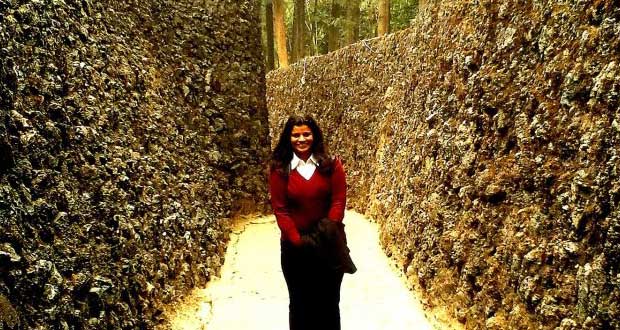 Any tips on how one should go about framing a C.V. and prepare for an interview?
It may sound cliché, but its best to keep one's CV simple. Focus on quality more than quantity and ensure that you only put your best foot forward and highlight your accomplishments, and accolades. It may also be advisable to customise your CV to suit the job you are applying for.
With regards to interviews, it's important to remember that having a well drafted CV is only the first step. Ensure that you are well prepared to answer and discuss anything that you have mentioned in your CV. Have opinions, remember concepts and remain composed. Confidence and composure are appealing attributes in an individual. Lastly, not even the interviewer expects you to be a walking encyclopaedia. Be sincere in what you have written and what you are trying to convey, the rest usually follows.
How is the work environment as an in-house counsel different from other disciplines of law?
To be honest, I have only worked with ICICI and thus would not be able to comment with authority on the work environments in law firms. ICICI bank as an organisation has a strong value system in place, which ensures that each employee is treated with respect. The bank follows an open door policy when it comes to addressing one's grievances and every employee is encouraged to speak up if he feels the need to. I have heard of difficult people and difficult situations, people end up facing in law firms. However, I believe that this is too broad an issue to generalise. There are good days, and there are bad days. There are the difficult people, the self-absorbed people and the ones who are working against a deadline. That being said, a formal framework stipulating acceptable behaviour towards your juniors and seniors, does work in favour of organisations.
How important do you now find your research skills?
Ignorance of law is no excuse. As lawyers, it is important to stay abreast with the latest rulings and updates in the field of your work. While the frequency may differ, it is crucial to hone your research skills since they will always be of help at any stage of your career.
How has been your experience working with interns? What do you think differentiates a good intern from the rest?
The kind of attitude with which an intern approaches work really, works in their favour or against them. Enthusiasm, diligence and being earnest at what you do never fail to make a positive impression. Try understanding the bigger picture, get involved and have a good time. Internships are the perfect opportunities to pick up work related experiences; build your people skills, make mistakes, ask questions, understand job roles, all with limited accountability.
Many people believe that working as an in-house counsel affords more work-life balance and is less demanding. Would you agree?
After 5 years of law school, achieving work life balance, whether as an in-house counsel or as a law firm associate, does take some getting used to along with coping with the pressures of your daily job. Relatively speaking, working as an in-house counsel does afford greater scope for maintaining and sustaining the balance. That however, does not make the job less demanding, at least till you are getting paid for it. It is essential to take time out for yourself and do things that you truly enjoy doing. That more often than not makes up for the slogging.
What are the tips you would like to share with our readers who are mainly students?
Enjoy your time at a law school. It truly is the time to have fun, make memories, friends and mistakes.
Plan a little and take time out to dream what you want to become in life (or at the end of five years), work towards it and be flexible.
Enjoy the journey rather than always worrying about what is to come. There is ample stress to follow. Take less stress when you can.
Develop hobbies and find your niche. There is nothing more fulfilling than doing your own thing in your own time. It will serve you well when you seek work life balance.
Take risks, and break a few rules. Don't be too hard on yourself. It's mostly ok.