Prof. (Dr.) Ranbir Singh is the current Vice Chancellor of NLU, Delhi. Before taking charge at NLUD he had been at NALSAR, Hyderabad's helm of affairs since its inception. Prof. Ranbir Singh had a long association with Kurukshetra University, as a student, as a PhD Scholar and then as a faculty member. Thereafter he moved onto Maharshi Dayanand University at Rohtak and continued there till he joined NALSAR. He has played a critical role in reviving legal education in the country and recasting it so as to make it more relevant to contemporary concerns.
In this interview we ask him about:
Difference between traditional universities and the NLUs
The legal education regime in India
Challenges faced by researchers & academics
Tell us a bit about your childhood.
I started my education in a village school and continued to study in a village till my higher secondary education. I belong to an educated family who knew the value of education and there was lot of emphasis on education. During this education I learnt to respect my teachers, my elders and I strongly believe without their blessings it is very difficult to achieve anything in life.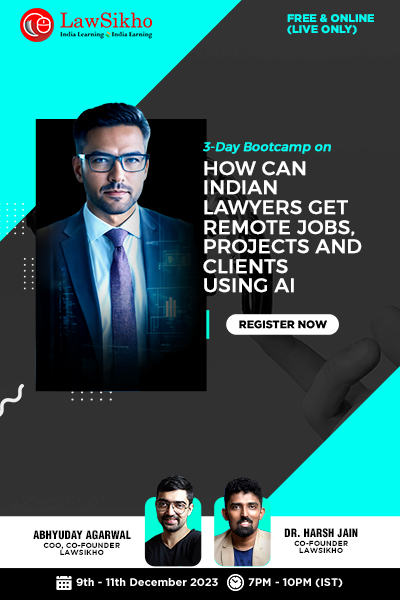 Why did you decide to opt for the field of law?
Initially, I never thought to join Law neither had I any idea about the legal profession. There was nobody in my family pursuing this profession. I was in fact trying to do an M.Sc. after my B.Sc. education, but family circumstances and destiny forced me to join Law and then I decided to pursue LL.M. and did Ph.D. I started my teaching career in 1974 at Kurukshetra University itself where I was a student for my B.Sc., LL.B., LL.M. and also Ph.D.
Teaching law is very stimulating and came as natural flair to me and as they say, "There are two ways of spreading light: to be the candle or the mirror that reflects it", best describes it.
What were the highlights of your journey as a law student?
[sociallocker] At Kurukshetra University, it was a tough journey initially, but this was a time when in the Law faculty we had best of teachers who were very dedicated and learned. The teaching staff was very good but there was a complete disconnect between the teachers and students in those days in the class rooms as there was no interaction and so teaching and learning did not happen simultaneously.
My favourite subject was Jurisprudence.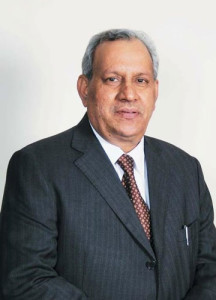 What, in your view, are the qualities that a law student should strive to possess in order to rise a notch above the rest?
The following are the basic qualities one should keep in mind to succeed as law student. Follow these Commandments for Success:
Attend classes regularly
Maintain proper discipline in campus and inside hostel.
'NO' to ragging
Proper dress code
No misuse of mobile and internet facility
Proper use of library and legal software
Taking part in Moot Court Competitions and other events like seminars/conferences/workshops and debates etc.
Participating in legal aid activities
Taking research seriously
Adopt gender sensitive anti-discriminatory behavior
Positive leadership
Jealously guarding the reputation of the Institution
Starting out, where did you envision your career would take you?
I chose Academics as I did not like the Court environment. When I was doing Law I visited courts and realised that this is not the place for me and so I pursued higher studies & came into academics.
Did you ever question — or did others question — your decision to focus on what some consider a less lucrative field than other fields in the legal profession?
In fact nobody questioned my decision to join Law and academics. I for one believe that, if you are seriously committed to achieve what you want to do and achieve it successfully, nobody questions you. Ultimately success silences your critics.
How different, would you say, are NLUs from traditional law institutions?
(Professor Singh has taught at traditional law faculties at Kurukshetra University and Maharshi Dayanand University as well as at National Law Universities such as NLSIU and NALSAR.)
My journey from a traditional university to Law School, Bangalore made me learn new ways of teaching and research in Law. My time at National Law School of India University (NLSIU), Bangalore was a turning point for my life, which helped me to acquire new teaching techniques and importance of research in legal education. In the era before 1980's not many students came to law by choice, they came by chance and somehow succeeded. After the introduction of 5 year's Law Degree Course in the year of 1983 and then with the establishment of first law school at Bangalore (NLSIU) in 1988. The students of this institution were admitted by the entrance exam and started to join Law by choice not by chance. The reforms in legal education started being taken up seriously.
My decision to accept the challenge and move from a traditional law faculty to NLSIU, Bangalore in 1996-97 made me realize the importance of challenges in life. I realised life is a big challenge, accept it if you aspire to achieve something higher in life.
How difficult has it been for you to find time to write research papers?
(Professor Singh has written on a diverse array of subjects including jurisprudence, human rights, legal education, personal laws, etc and have more than 50 publications to your credit.)
I always believe that if you have passion to do something you can always find time for it. I personally never felt that one is short of time for teaching and research. It is only a matter of setting your time table and academic priorities. Once one starts enjoying teaching and research and additionally prioritizes academic activities like seminar, conference etc, research work will automatically be carried on. There is so much research to do in almost all fields of Law that one can contribute to research in the big way which can be of great use to society.
How should law students go about selecting topics for research publications?
One should look for areas of interest in research and also for topics, where research is meaningful and useful to the society. The Editorial Board should additionally look at the hypothesis, the methodology, the advantage of research, critical component and conclusions etc matching with the overall concept of research undertaken.
What, in your view, are the biggest challenges that a young law student wanting to go into academia has to face in India?
The biggest challenge that a student has to face is getting into a good institute for legal education. All Law related activities whether in courts, corporate law firms etc. need a very strong research based approach to resolve their legal disputes effectively. With the Himalayan heaps of legislation passed by the Parliament and the state legislation in the last 2 decades, legal research has become more complex in the present circumstances. There are more challenges faced by legal researchers. Research in India was not taken seriously before the advent of the law schools with very few exceptions of some law faculties. But for the last 20 years or so legal research has picked up and there is an ever increasing upward trend in legal research and scholarship in India.
What are the biggest challenges that you had to face while building NALSAR?
(Professor Singh was the founder Vice Chancellor of NALSAR University of Law, Hyderabad.)
The biggest challenge of creating a law school in a State is to seek liberal financial support for the creation of the University and the infrastructure and then the having best of faculty. For me the biggest challenge was to create my own space for NALSAR University of Law, Hyderabad as NLSIU, Bangalore had already earned reputation of a prestigious institution in Law. I had a mandate not only to compete with NLSIU but also to work hard to overtake it as soon as possible. NALSAR University of Law, Hyderabad started in 1998 and 2008 it was rated as the best law school among the other law schools in India.
What are the factors that played the biggest role in NALSAR's success?
It is easy and it is also difficult. It is easy if we have enough resources to motivate faculty for teaching, research and for organising and attending conferences. One has to motivate students to acquire technical and professional skills through moot court competitions and other activities and also have a dedicated non-teaching staff. If you don't have any of these it will be difficult to create a good law school. Above all more important is a leadership factor in the institution, somebody who will have a vision and the capacity to take everybody along for achieving overall excellence and lead by example from the front.
You are also the founder vice chancellor of National Law University, Delhi. Tell us about the experience.
Compared to NALSAR I did not face much challenge at National Law University, Delhi because of the initiative of the Delhi High Court and also very liberal financial support from the Govt. NCT of Delhi. NLU, Delhi was fortunate to attract the best of senior and young faculty to teach and train the students in research.
At NLU, Delhi the faculty acquired a place of reputation in a very short span of time for itself by engaging in research and opening research centres and helping various Ministries, Commissions etc. in providing research inputs. The University is actively participating in preparation of reports i.e. Justice Verma Committee Report for amendments in Criminal Law and continues engagement with the Ministry of Law & Justice and Law Commission of India and also providing inputs to the Standing Committees of Parliament on Law.
What are the biggest challenges that you have had to grapple with as the Vice Chancellor of NLUD?
Initially, the biggest challenge was to create good infrastructure especially IT enabled classrooms and seminars, conference halls, etc. A good library with the most advanced legal data base in Law is essential for creating a good library along with the books, reports along with reference books. Library being the nerve centre of a Law schools for legal learning and research has to be given top priority.
The second challenge was to attract the best of students through our separate All India Law Entrance Test (AILET) and also the best of faculty. It should be possible by motivating faculty through liberal financial assistance for attending conferences, giving them academic space to grow, separate rooms for research and enough funding for research projects.
What is your vision for NLUD?
Within a short span of six years NLU, Delhi has already made a place for itself and it is reputed as one of the best Law Universities in the country. In a span of 10 years we are already on way to compete with the best of Law schools outside India.
As someone who played an instrumental role in the introduction of CLAT, how successful has the entrance test been in your opinion?
In fact, I should not comment on CLAT and the strategy which they have adopted as I am not a part of the CLAT. At the same time, since I was one of the main initiators of CLAT I deem it my duty to share it with you that CLAT would be a successful test format only when it has a centralised and permanent body responsible for maintaining the standards of CLAT and effectively conducting the tests. Main cause of criticism for CLAT has come because of the fact that the rotational policy conducting tests hasnot paid dividends because every school may not have the perfect expertise and vision as to what is the standard aptitude and skills to be examined in a legal test.
What are the pros and cons of having different entrance tests for different universities?
(NLU Delhi has a separate entrance test called AILET.)
CLAT was introduced only for the reason that it would be able to avoid multiplicity of tests which makes it difficult for students to focus fully on one entrance test. NLU, Delhi decided to go for a separate test mainly because we were not sure about the quality of the test and whether it would be conducted effectively, as CLAT was only in its second year of operation in 2008 when NLU, Delhi was established.
Do you think that standardized testing is the best way going forward?
In a country like India the foreign standards of testing may not be very successful. Because that requires higher degree of integrity. Emphasis should be on standards of the aptitude and skill tests related to Law.
Can you tell us about your association with institutions that seek to effect social and legal change?
(Professor Singh has been associated with several renowned institutions like the National Legal Services Authority, Indian Law Institute, National Police Academy, National Commission for Women, etc in an advisory role.)
Law is a great tool for social transformation and change. Effective Laws for social justice if effectively implemented can go a long way in solving problems of millions and millions of people in this country. Those who are have nots and down trodden, dalits, harijans and all those who belong to disadvantaged groups including Women and Children.
Do you think that the curriculum prescribed by the BCI equips law students with the skills necessary for solving real life problems?
I have been associated with Bar Council of India (BCI) for a long time and I think the course curriculum designed by BCI is perfectly fine as it leaves lot of scope for changes allowing changes according to local needs. Participative institutions can give importance to priority areas, but the problem lies somewhere else. Earlier the country was faced with the problem of mushrooming of 3 years law colleges with no infrastructure, library or the faculty. The same has started happening to 5 years law colleges which are almost more than 1000 in numbers, out of which not even 10% adhere to best standards and norms for good legal education. Unfortunately, for the last 20 years after the introduction of the 'Rotational Headship Schemes' in the law faculties and also because of 'Automatic Promotion Schemes' in the Universities, the standards of academic research and teaching have miserably come down.
What steps can be taken to turn law schools into justice schools?
Law schools have adopted the model of five years teaching in Law for acquiring Law Degree and all law schools have to compulsorily teach social science subjects i.e. Sociology, Economics, Political Science, History and Law Language and Literature. This criticism is more true and should be addressed to three years course in Law.
Do you think NLUs, owing to their fee structure, remain inaccessible to a large section of people?
Most of the NLUs and I have personal experiences of NALSAR Hyderabad and NLU, Delhi provide liberal financial assistance to all the category of students after they join law schools. I had a policy in this direction at both the Universities which we still follow. I have no instance to quote where any student has to leave the law school/university because he or she could not afford the education. The fee structure in the Law Universities is far less than a prestigious primary school in Delhi.
What is your view on the opinion that students pursue law only to get high paying jobs?
It is highly misplaced criticism because the law schools have this kind of criticism which has been faced by IITs and IIMs. But I shall like to answer this question by asking a counter question – as to why the products of law schools should not have the freedom to choose career of their own choice. The majority of the students admitted to these law schools are from middle class families and most of them are first generation students aspiring to have the Law degree. One can ask, is there any system in place in this country created by the BCI, the Bar Association of Supreme Court of India or the respective High Courts and by the Senior Advocates of the Supreme Court and High Courts including efforts if any by the Government to attract the young talent which is highly competent to join litigation. Since they fund their own education in their law schools joining the corporate law firms may be necessary for them. But at the same time in the present times not many students are going to corporate firms rather they are joining diverse fields including civil services. Let me share this with you that in the coming 10 years maximum candidates qualifying civil services will be from the law universities and they will overtake IITs.
Does law school put too much pressure on its students?
This kind of criticism applies to the best of professions and institutions like IITs, IIMs etc and Law Universities are not any exceptions. I for one don't mind that if the students in the Law Universities have to work hard, wherein most of law colleges in the country are producing not even half baked lawyers.
What advice would you like to share with those hardworking students who were unable to get into the top NLUs?
Most of the Law Schools are a lot better than what they used to be during our time, still as a matter of fact a lot of us graduated started work and many are currently known internationally for their achievements. One should have the sense of pride where anybody joins; one should work hard to be professionally competent, technically sound and socially relevant to succeed in law education. Since, Law Universities have become a brand and known for good education, standards certainly vary from one institution to another. But, those students who work hard come out successful from all institutions.
[/sociallocker]