Raghul Sudheesh needs no introduction. He is popular among the legal fraternity as someone who used to work at Bar & Bench and later started up with the only Legal newspaper in India: LegallyYours.
We talk with Raghul about his:
Starting up with LegallyYours
A career in legal journalism
Experience as an RTI activist and importance of RTI
Tell us about yourself. What were you doing before Legally Yours?
I graduated from NUALS, Cochin in 2011. While at Law School, I was never interested in a corporate or a law firm career. From my second year till the end of Law School, I interned with Advocate M A Rashid who founded the web portal Answeringlaw. Answeringlaw was a new experiment and was started even before Indian Kanoon; and was providing daily Supreme Court judgment updates along with other relevant legal news updates. It was the turning point in my law school life as it sparked my interest in blogging and my blog Stripped Law<www.strippedlaw.blogspot.com> was my first step into legal writing.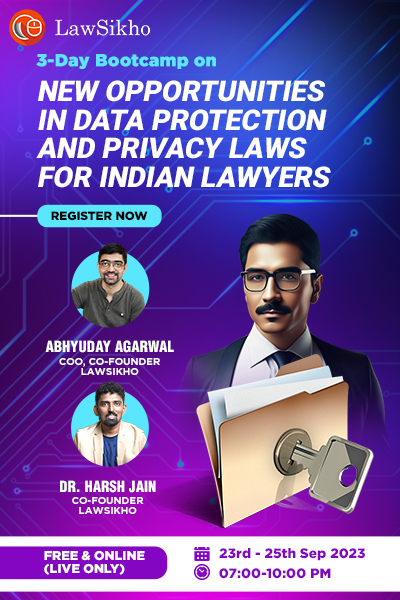 I was planning to pursue Masters from abroad till my final year; but then things changed suddenly. I decided to work for few years and then pursue Masters. It was Prof. Shamnad Basheer who suggested that I should try my luck with legal journalism; probably he might have felt so after seeing my blog posts. I applied to Bar & Bench and got through because of Prof. Basheer's reference. From then, there was no looking back. I stayed with Bar & Bench for almost two years covering courts, judiciary and law schools. It was a very fulfilling and heart warming experience!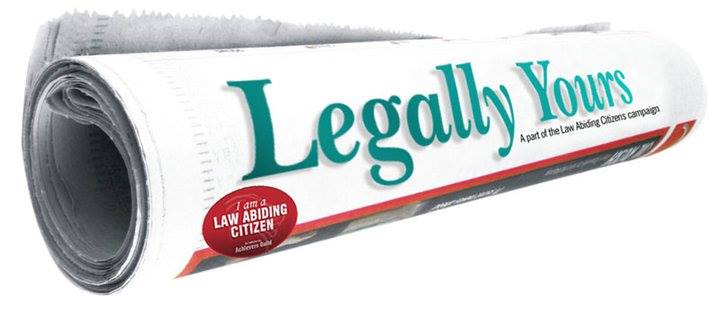 What is Legally Yours and how is it different from working at the other places?
Legally Yours is focussed on print and is not an online publication. We will have a website soon but the focus is on hard copies as of now. We are a monthly and my challenge is to make it a fortnightly. Also the circulation has to be improved from 10,000 copies to a six digit number. I take this as an exciting opportunity and the Managing Editor, Siby Sudhakaran is an entrepreneurial person. Siby comes up with lot of exciting ideas. Recently, we launched India Law Schools Index [ILSI]. ILSI aims to facilitate and help law aspirants in making an informed decision about a college. ILSI lists all law schools in the country with relevant information. I feel fortunate to work with this young and dynamic team. You don't get to do that always!
What is your advice to legal entrepreneurs?
I would advise them to start small and grow big, rather than going for investors in the initial stages. If you have an investor in the initial stages, it can lead to a situation, where the investor takes the company from you. You will need to have total control over your business and that is very essential. However, in certain cases investors become inevitable. There you need to be very clear on your terms and conditions. Arrange your finance wells in advance. I know start ups where investors went back on their promises and never gave funding as promised. So please don't wait till funds become so urgent.
Do we need mentors to be successful in a legal career?
I do not believe mentors are inevitable for success in law school but guidance is however good. If you see my career, I have had good people to advice me like, Prof. Shamnad Basheer, M A Rashid, Richa Kachhwaha and many others.  I used to reach out to people in the industry and maintain good rapport with everyone. That has always helped me a lot. I would advise my juniors to do the same. Keep networking and speak out to people. Ask them about all the queries you have and they can turn really helpful at times. Also, maintain good relations with peers from other law schools, which can also help a lot!
What do you have to tell those who want a career in legal journalism?
My simple advice would be to keep reading and keep writing. Your reading has a direct influence on your writings. This is the best thing you can do to improve your writing skills. This can help a lot, at least that is what my experience has taught me. Writing scholarly articles on law and doing legal journalism are entirely different things. Some people tend to mix up the two. I would suggest following Indian legal news portals, the international ones and prominent newspapers regularly. You need to start writing / freelancing from law school days, so by the time you pass out, you are a familiar face in the legal journalism circle. Legal Journalism – on print and web is growing at a fast rate. I am sure there will not be any dearth of openings. Five minutes before this interview started, I got a call from a Senior Journalist, asking if I can recommend any good legal journalist for their news portal!
Are you hiring? What kind of people do you need?
We do not have any major openings as of now but I am looking for a pro active law student as my Research Associate at Legally Yours. The person will have to assist me in all my works and in addition to that the person will be assigned other tasks. If anyone is interested, please mail me: raghul@legallyyours.in
What role do you believe legal journalism will play in the coming five years?
As of today, our profession is very rotten. CLAT is full of goof ups, AIBE has been a mess, corruption is even creeping into Judiciary, litigation is much expensive and what not! These are issues which affect law aspirants, law students, advocates and judges. Anything that affects the legal fraternity is likely to impact the society and the country directly or indirectly. Hence, we would be focusing on such issues. Our aim is to bring in more transparency and there by cleaning up the whole system as all the democratic institutions, particularly the judiciary, need to be strengthened.
How indispensable is RTI for an investigative journalist? What are your thoughts on the proposed RTI Amendment? How has been your experience being an RTI activist?
RTI Act is an indispensable tool for a legal journalist. We pick many stories from RTI replies and the Act is a must for transparency in this country. The process as of now is simple but there are attempts to make amendments and weaken the Act. Especially, there is an attempt to put a limit on number of words you can ask in your query. All these will make the Act ineffective. I think the Act should continue in its present form and protection for RTI activists must be provided.
Once I filed an RTI application at a top law school asking details about the expenses of the law school, particularly the Vice-Chancellor's expenses. One day, when I reached my office at morning, I saw a policeman standing outside and the receptionist conveyed that he was waiting for me. The policeman came to check who I was and what I was doing. They also delivered the RTI reply from the law school in person to me. The Sub-Inspector (over phone) conveyed that the Vice-Chancellor (through the Commissioner's office) asked to deliver this to me as they could not find my address. I receive more than 10 letters at my office on a daily basis, so I don't believe their version that they could not trace my address. I found this to be very awkward and an attempt to intimidate me. Had I not been a journalist and the place my office, the situation would have been different. If this is what a law school does to an RTI activist, you can imagine the situation of activists seeking information from government offices! And as of now there is no protection for RTI activists.
What would be your message to law students?
My humble advice would be to pursue what your heart says. Do not do something that's just mechanical and do not just follow what others do. Please stay away from the herd mentality at law school. Just because someone is doing something, you do not have to follow it. Believe in your talents! All the best!