Rajesh Kumar is a lawyer who specializes in Media & Entertainment law. He graduated from Symbiosis Law School, Pune in 2011. While in law school, he also pursued a Diploma in Intellectual Property Rights from the Asian School of Cyber Law, Pune. He has interned with the Aditya Birla Group, Singhania and Co. and Mr. Gaurav Pachnanda (Advocate at the Supreme Court). Upon graduating, he started working at Lex Legal Advocates & Solicitors, Mumbai before joining Sanjay Leela Bhansali Films Pvt. Ltd.
In this interview he talks about:
Pursuing a career in Media and Entertainment Law
Working at Sanjay Leela Bhansali Films Pvt. Ltd.
Litigating the Ram Leela case
Tell us something about yourself. Where did you grow up and attend school? What were your reasons for taking up law? Explain briefly how you made it to law school?
I grew up in a village on the border of Jammu (J&K). Despite its geographical location and its political unrest in my region, my parents always believed in education and its power and always encouraged me to break these shackles and my mettle. My father secured my education at the nearest Army school.  It was only an unflinching spirit and ambition to pursue law which was a constant guiding force to educate myself.
After high school, I had no choice but to leave home in order to pursue law, I had managed to find an institution in Jodhpur that would train me for the entrance examination, although I could not pay their fees upfront but it was only my belief in my ambition to study law that sustained me through huge struggle to educate myself.
It was not a cakewalk for my parents to teach me at a reputed college like Symbiosis, but it was only their support, encouragement and blessings that could transform me from a village boy to a lawyer in metropolitan city. My law education has undoubtedly instilled in me the confidence to speak out without fear and deal with all the challenges courageously.
You graduated with a BA.LL.B from Symbiosis Law School, Pune in 2011. How was your law school experience?
Graduating with a B.A. LL.B, from Symbiosis was a dream come true. Before I was granted my scholarship by the Central Government, my family made tremendous sacrifices to fund my dream education.  Symbiosis Law School has played an important role in shaping me and my career; I would say Law School has changed me. I could see a dramatic transformation in my personality after having perused law education from Symbiosis. I was not merely a dreamer but a real achiever. Law school has been truly instrumental in my education to being a lawyer.
I would give faculty members the credit for where I am today in my career. Each individual I have met in law school has impacted me in some way, and I cherish the collective experience. Through a combination of hard work, ambition and support I fulfilled my lifelong dream of becoming a lawyer. My experiences have taught me that if I have to achieve something no obstacle can refrain you from achieving success in life.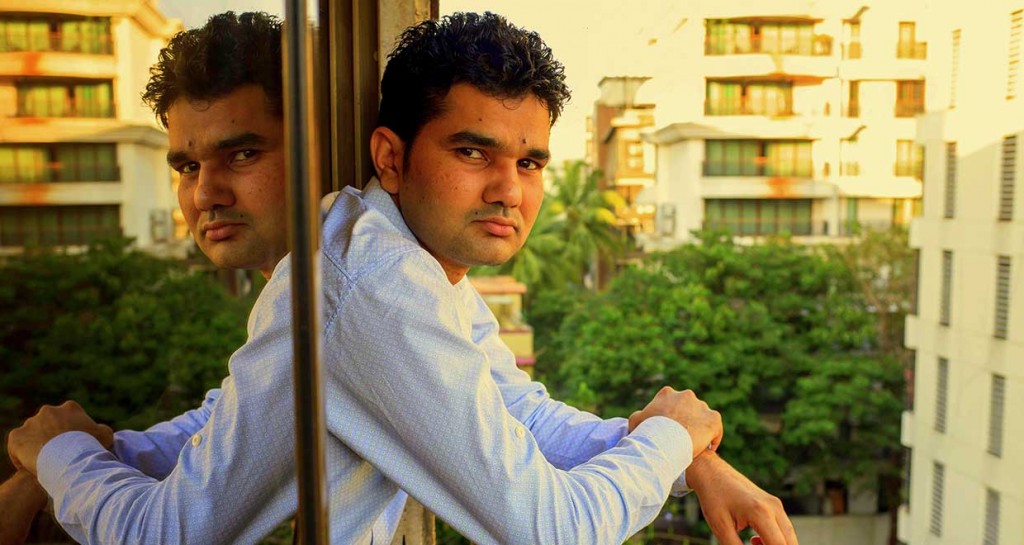 In addition to your regular studies, you also completed a Diploma in Intellectual Property Rights from the Asian School of Cyber Law, Pune. What were your reasons for taking up this course?
I was introduced to the Legal Head of Balaji Telefilms by a mentor during my initial years of law study. Media and Entertainment law is a niche area, which caught my interest after meeting Mr Sidhu. Since then I started working with special dedication towards Intellectual Property Law, leaving no stone unturned to achieve the most in-depth knowledge in this field. Today, due to following my passion, I am a professional Copyright lawyer (Media & Entertainment law). I find that my diploma education has given me a competitive edge over others in this field.
You interned in the legal department of the Aditya Birla Group, Mumbai. How did you secure your appointment? What should one keep in mind while applying to a conglomerate like ABG?
I secured my internship with ABG due to my persistence in following up with them. I cannot stress enough how much I learnt through this experience and strongly endorse the same tenacity in every student of law.
You also interned at Singhania and Co., and later on Mr. Gaurav Pachnanda, Advocate Supreme Court of India, New Delhi. What are the main differences in interning at a law firm and an in-house legal department of a company?
My internship with Mr. Gaurav Pachnanda was a great learning experience, to describe this personality and my learning from him I must say "a new broom sweeps well but the experienced one knows all the corners". Under his guidance, I would attend Court, sit in on arbitration matters, and all of this instilled confidence within me. He continues to be my mentor, especially with regard to litigation/arbitration matters. His guidance during the Ram- Leela litigations is truly commendable. I would say, the chief difference interning at a law firm versus interning in a legal department of a company is the first hand litigation experience and the sense of the court room that a lawyer gains.
Upon graduating, you started working at Lex Legal Advocates & Solicitors, Mumbai, where you assisted them in work pertaining to cases of IPR, media and entertainment laws. Can you please describe your experience?
Lex Legal gave me exposure to Media and Entertainment work i.e drafting, vetting actors, directors, writers, agree and also co-production agreements, which play an important role in film. I also attended briefs on Intellectual property issues within the Industry, which increased my thirst to know more.
How is an average day in the life at Sanjay Leela Bhansali Films Pvt. Ltd.?
My work revolves around drafting agreements, acquisition, assignment of rights, cast and crew, master service agreements, talent management, remake rights, distribution filing for trademarks and dispute resolution work.
My day starts at 10AM with drafting, vetting and reviewing agreements, keeping an eye on  litigation proceedings (if any), conference with lawyers wherever we have pending litigations, also in advising and representing the company before various forums and courts. My main work focuses on the legal issues surrounding the field of media entertainment, especially films and music. I keep close contact with its developments in and across the industry followed with the Court order on the Film and its releases especially with respect to content of the Film or with Intellectual Property rights related issues. Secondly, after joining SLB Production, I am very much concerned with the maximum protection of IP created at Sanjay Leela Bhansali Films so far including copyright, trade mark etc, specially the trade mark of all our titles. Every fresh day is a good learning experience where I get to learn many new things.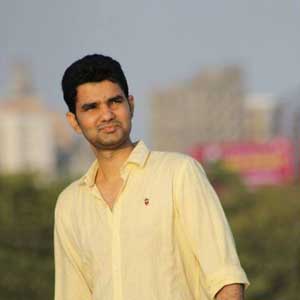 During the release of the film Ram Leela, there were many stay orders and litigations over the release of the Film, can you share your experience in handling litigation and getting the film released on its scheduled date?
Ram Leela's release was a hectic and a stressful time, as there was a fresh case filed against the film and Sanjay Sir, Ranveer, Deepika Padukone and Priyanka Chopra. It was quite a challenging task to handle the litigation, though we fought and finally procured favourable orders for us. Usually, during the release of each film we produce there is a feeling of completeness, accomplishment, as we head on for premier, music launch parties, etc.
However, the Ram Leela litigations caused me to miss every event we had of the film. I still remember before the release, we had a big premier at night, but unfortunately, there was news on all TV news channels about the stay order being passed by Karkarduma Court, Delhi. On the same day, there was another matter lined up at Bombay high Court. This should give you an idea of how stressful yet rewarding such an experience can be. But I am happy the "Ram- Leela" litigation has set the bar in judging the question of obscenity and the sensitivity of religious sentiment as a matter of pre-release film litigation. Delhi High Court in one of our matters said, "that freedom of expression is of inestimable value in a democratic society based on the rule of law and that the effect of words, title and scenes in a film has to be judged from the standards of a reasonable strong minded, firm and courageous man and not from that of a weak and vacillating mind".
Is a strong base in contract law necessary to succeed in media and entertainment, insurance, infrastructure laws?
Contract law plays an important role in all commercial laws, and is the basis of contracts in the Media Entertainment field too. A thorough study of contract law is much required. One must know the essential elements of a valid contract before even working on any given contract.
Generally speaking, do you think studying in a non-NLU has placed you at any kind of disadvantage in your career?
No, not at all once you are practicing law, you are judged based on your knowledge in your chosen speciality and not by the college you attended.
Lastly, what are your plans for the future? What message would you like to leave for our readers?
My plans for the future include reaching my potential, and perhaps exceeding it, in the field of Media and Entertainment law.  I have personally experienced that nothing is unachievable in this world. If you can dream it you can do it, therefore one must dream, believe in himself and the rest will follow. Lastly, I would say, to achieve, we must not only act but also dream, not only plan, but also believe."