Reema Das graduated from the Bangalore Institute of Legal Studies in 2009. She started working with CK Nandkumar & Associates, but feeling the need for advisory and transactional work, she switched to Majmudar & Co. After working at Majmudar, she switched to Flipkart and currently works as Legal Manager.
In this interview, she talks about:
Getting good grades in law school
Working in the corporate department of a law firm
The recruitment policy and her work profile at Flipkart
How did you gravitate towards law? Tell us about your college life at Bangalore Institute of Legal Studies. What all activities did you partake in?
I'd be lying if I said I always wanted to become a lawyer. Growing up, I wanted to pursue many a vocation but law was never one of them. It was only in the 12th standard, after multiple career counselling sessions, that I found merit in choosing law as a career. With a little apprehension, I decided to take that giant leap. However, my first year in Law College convinced me that I made the right choice. And since then there's been no looking back.
Based on my ISC (XII standard) results, I got admission in Bangalore Institute of Legal Studies. The college offered good faculty and a robust curriculum. As a student, I always focused on academics (honestly, that was my comfort zone). That apart, moot courts, cultural and literary activities, and towards the latter years, organizing seminars and working for the placement co-ordination committee, etc. kept me engaged during college.
What were your areas of interest during your graduation? How did you go about developing expertise and knowledge in these areas?
Company law and foreign exchange management laws have always interested me – right from the first time I was introduced to these subjects- till date.
Internships at corporate law firms gave me hands-on working knowledge. Research and reading outside of text books and study material also helped me gain a fair amount of insight into these laws.
You were one of the most exceptional students at Bangalore University. You bagged 4th rank among your batch mates in the B.A.LL.B course. Please give us a few actionable tips on managing higher grades.
Apart from the cliché of understanding your subject well, I'd say the difference lies in stepping into the shoes of the examiner and delivering what he/she is looking for. Well-structured and precise responses are what examiners generally look for.
You had started working at C.K. Nandakumar & Associates right after graduation, and thereafter you joined Majmudar & Co. International Lawyers. What led to this shift?
At C.K. Nandakumar & Associates, I was offered a mixed profile of litigation and corporate advisory work. This gave me the much needed exposure to courtrooms. I appeared before various forums and handled arbitration suits, money recovery suits, merger applications, winding up petitions, etc. and at the same time vetted commercial contracts, technology contracts, and provided business advisory.
I soon realized that my aptitude and inclination was more towards the business advisory and corporate law side. After weighing the choices I took a well-informed decision to focus on corporate advisory work. This led to my shift to Majmudar & Co. At Majmudar, I did corporate advisory and transactional work. It was a great learning experience; giving me first hand exposure to the subjects I loved the most.
Thereafter, you left Majmudar & Co. to join Indus law. What motivated this shift? How did your appointment take place?
I wanted to do more work in the PE/VC investment space and IndusLaw was the right place for this. I applied to one of the partners at IndusLaw. Thereafter, I went through a round of technical interview followed by an HR interview. During the technical round, my basic knowledge and understanding of transactions and the applicable law was tested. I was also required to submit a write up on a legal topic. I remember submitting an article on the twin Bombay HC judgments and transferability of shares in a public limited company.
I would like to believe that my clarity on why I wanted to make the shift, my interest in the PE/VC space and knowledge of the why's and how's of the transactions that I had worked on, got me the job. At IndusLaw, my work profile consisted mostly of PE/VC deals and acquisitions. A fairly large amount of the clients were in the e-commerce space.
Many lawyers would say that the actual learning takes place in the years of practice. How far would you say it is true? What was the case in your situation?
Well, no amount of academic knowledge can replace real experience. So yes, I agree with this statement to a large extent. Having said this, I feel the seeds of understanding of law and legal concepts are sown during the law school days.
What qualities do you think helped you for promotion to Manager-Legal at Flipkart?
Flipkart has a structured appraisal policy in place. If an employee exceeds expectations in his/her key result areas, he/she is considered for a promotion. So I would say it is the overall performance that counts.
I would like to believe that it is my passion for the work I do and timely delivery of advice/assistance that led to the results.
Please tell us about the recruitment process at Flipkart.
I will speak for myself. After the initial screening of the CV, I underwent three rounds of technical interviews before the HR round. The first round was with the Director-Legal, followed by the General Counsel of Flipkart and the last round was with the M&A Business Head. Post the interviews, there is usually a calibration done and the decision of hiring v/s not hiring is a collective one based on inputs from the various interviewers.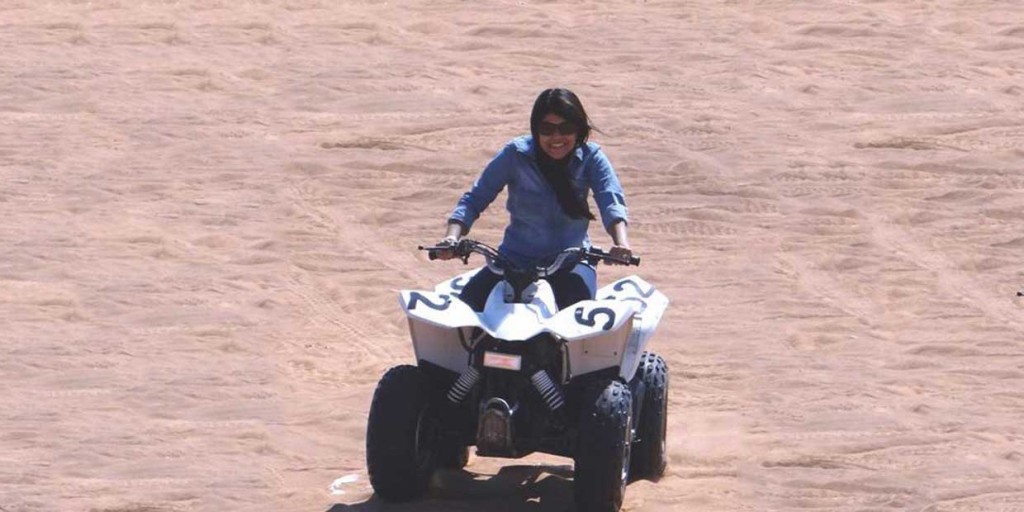 Tell us about the nature of work you're entrusted with therein? Tell us a bit about the company, your typical workday and the overall work/life balance.
I provide legal support (i.e., advice on structure/strategy/documentation) with respect to financial investments and the acquisitions made by Flipkart.
Flipkart is a high energy, young company, buzzing with activities. The company is constantly looking for new ideas to explore the unexplored. So on a typical workday, I juggle between 3-4 ongoing acquisitions or investments. Each would be a different stage of completion, requiring my 100% attention. I enjoy the excitement and rush of being a part of such a passionate team. All this keeps me busy.
As for work/life balance, it is entirely up to the individual. In this day and age, it is in your hands to prioritize and make time for all important and essential activities.
What were the biggest hurdles and challenges in the first few months? What do you think makes a good in-house counsel?
Domain-wise it is a familiar space, so I did not have many challenges. However, I was new to the corporate world, its internal systems and protocols. It took me some time to understand them.
A good in-house counsel is one who is in sync/aligned with the relevant business teams and enables business activities and calls out the rights things.
What are the primary essentials of a corporate lawyer? How do you say a fresh graduate can work on building these skills?
Good understanding of business commercials and knowledge of applicable laws are an absolute must.
Read and keep yourself updated on the business news and legal developments. Read research papers and analyses available on various critical points in the legal areas that interest you.
Does Flipkart take interns? What is the process for same? What do they look for in their prospective employees?
I am told there is a policy in place and interns are taken on a need basis. Interested candidates can get in touch with the HR. From what I understand, the qualities they look for are domain knowledge, eagerness, ability to learn and a positive attitude.
Where do you see yourself ten years down the line? Do you aspire to be like somebody from this field?
I love the investment/M&A space and see myself involved in the same space.
I'd wish to imbibe the best from all my mentors and eminent people I work with/have worked with.
What would be your parting message to law students who want to be successful in corporate law?
There is only one rule – do what you enjoy doing!