Vikram Wadehra graduated from Symbiosis Law School, Pune, in 2010. Since then he has worked at Roy & Co., Advocates & Solicitors, and R.L. Gaggar & Co., Solicitors & Advocates. He is currently an Advocate with Vidhii Partners, where he specializes in litigation. His role entails matters pertaining to general civil, banking, dispute resolution and real estate. Over the course of his experience, he has advised and represented various companies, asset reconstruction companies, banks and government institutions in various legal forums.
In this interview, we speak to him about:
Working at Vidhii Partners and heading their Kolkata wing
His time at Symbiosis
His work experience
How would you like to introduce yourself to our readers?
I am a lawyer presently heading the Kolkata wing of Vidhii Partners, Advocates. I started my professional life working with some distinguished and eminent lawyers in the fraternity. I am extremely passionate and look forward to creating a positive dent in the eco-system I operate within.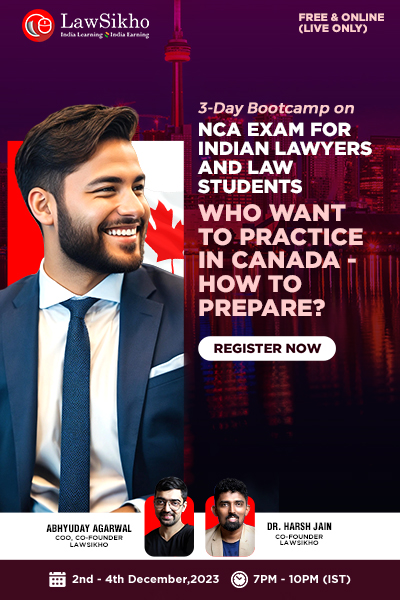 What motivated you to pursue law?
I am a first generation lawyer, and law has always been my first choice. Debating and mock parliaments were my favourite extracurricular activities and I bagged a few laurels representing my school. As a student, I was fascinated reading John Grisham's legal thrillers. As a budding lawyer, I admired Harvey (of Suits fame) and Alan (from Boston Legal) and fantasised about donning the black robe in the hallowed courtroom corridors.
However, it was not long before these fascinations were replaced by the grueling reality of the legal system. With an intention to make a positive impact on the legal system, I was convinced of my choice to become a lawyer.
How would you describe your time at Symbiosis Law School?
Fun-filled to say the least; the weekend parties, the informal debates at the canteen, the late night group study sessions, grappling with a difficult paper and the ecstasy of doing well, all these memories beautifully woven together. One of the biggest advantages of studying at Symbiosis Law School, Pune, was the access to the multi-cultural student body which I was exposed to. While staying at the college hostel, I made friends from all across the globe studying different courses at the college, some of whom have become associates and we continue to help each other professionally. While legal education was demanding, the campus was a live wire with cultural fests, moot courts, debates and sports. I was fortunate to have a great set of friends which helped me through the thick and thin of my academic term at college.
While I tried my best to balance academics with extra-curricular activities, I was particularly inclined towards moot courts because it gave me the adrenaline rush and the thrill of the court room discourses. I also wrote for magazines on pressing legal issues of that time.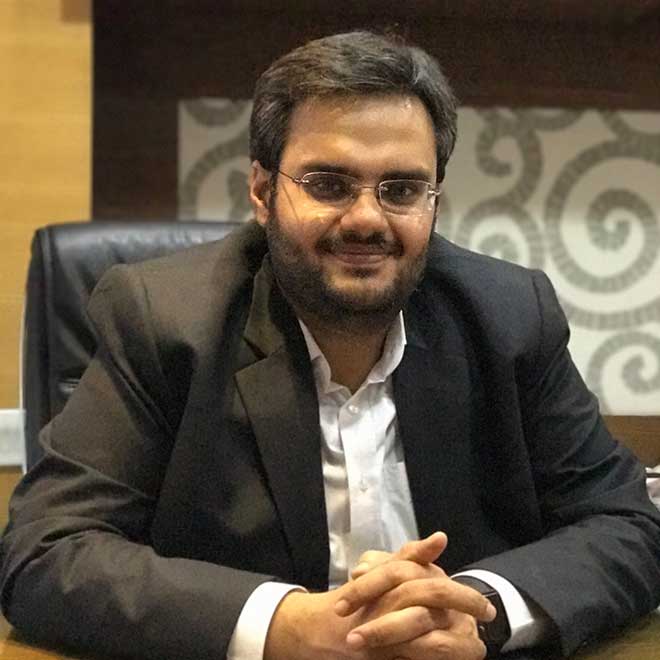 How must one decide the future course of action after graduation?
The wide array of career options that are available to law graduates could often prove daunting while making the right career choices. While many prefer to join corporates to help them navigate legal intricacies, other might prefer litigation while a Masters/Doctorate degree could entice those academically inclined.
There is no dearth of literature available on the internet, weighing the pros and cons of each approach recent graduates might want to take. While I was at a crossroads, the KSF (Key-Success-Factors) matrix helped me decipher my next career move. In the table I created, I listed down my priorities of what I wanted to achieve in my career and assigned weights to them (with the most important priority having the highest weight/importance). While a number of parameters might assume importance while making the next career move, I certainly feel quality of work and being able to associate with a mentor who could guide you and channel your efforts in the right direction assume prime importance. However, I would suggest that the intuitive inner calling has to be balanced aptly with reasoning and logic. Irrespective of the career choice, one has to push oneself to grow in the profession.
Could you share with us the most important learnings you have had from your internships?
I certainly think that internships are among the most important aspects of the education which any student receives at a law school. The fact that one can tie up the innumerable case laws and endless class discussions and case facts into practical and real life situations is what makes internships such a vital component of the education. Moreover, it would provide the student to test his inclination towards a particular subject or an area of interest and explore just how it might be to take that up full time. This is also critical because as an intern you can really look to forge relationships which would help you in the course of your career when you graduate.
What areas of law interested you during your legal education?
As a student, it was the allure of litigating in court that drew me. This quickly changed during my time at law school, where I found the intersection between business and law, particularly negotiation and creative problem solving attractive. This was particularly evident during my internships, since most of them were with law firms into Corporate Litigation & Advisory. This perhaps could stem from the fact that I was good with Accountancy in school and was always curious to understand the interplay of various elements within a legal setting. All of this, I believe, were important precursors which prompted me to choose this as my area of expertise.
Did you have a mentor or guide during the formative years of your career?
It is extremely important for one to have a mentor during the formative years of his/her career. I would go on to state that it is just next to acquiring your degree in law or clearing the Bar. This is because a good mentor would not just help you make strategic career choices or help you while you are at crossroads, he would also help you with insights which only an experienced mind can provide and would be extremely beneficial to a young lawyer.
While I got to know the technical nitty-gritties of how a lawyer might approach a particular case and the thought process that goes into delivering a compelling argument, I was fortunate enough to find mentors during my internship stints who helped me as an aspiring lawyer. Whether it was seeking a second opinion on the case I had been stuck with or just bouncing off my ideas on a matter of importance, I always had experienced minds to tap into which have been instrumental in shaping up my career as it stands today.
On what parameters do you choose the projects you work on?
I try and consciously build a specific body of work. I am very careful while choosing the kind of projects that I work on.
One of the most important parameters is the fact whether I would be able to do justice to what the client expects out of me. I try and do justice to every project I take up; not just in terms of the deliverable expected out of me and the team but also in terms of the time I am able to dedicate towards a particular project. I treat every project I associate with as an opportunity for me to learn something different and hence I consciously look for diversity on the work I do. This also helps me evaluate whether a particular project which I am going to associate myself fits in the long-term scheme of things i.e., how a particular project would help me achieve my career objectives.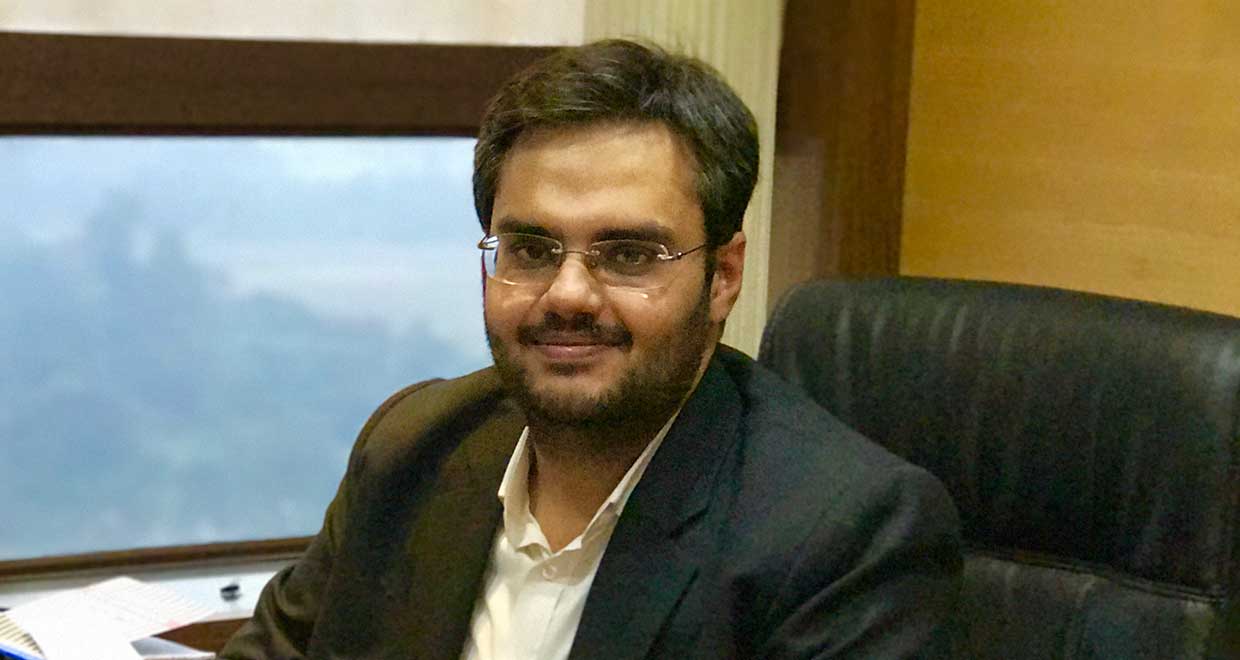 Could you take us through what a typical work day looks like at Vidhii Partners, Kolkata?
A typical day at Vidhii Partners, Kolkata begins early with clients reaching out for updates to their matters. This is followed by arguing matters at the court-room, attending conferences with senior counsels, helping my team with issues that might have had them stuck, meeting prospective clients and ensuring that the expectations of all our existing clientele is met. We have internal meetings and huddles based on the team's availability to discuss status on the matters in progress and chart the strategy for the future course of action. Further, it includes a mix of reviewing and drafting petitions and contracts along with negotiations with respect to the contracts.
Having said that, the satisfaction at the end of a hard day's work is unparalleled. Over the years, I have started to equate a successful day with the satisfaction of doing something meaningful. A couple of "Aha! moments" in a day, just makes the day so much more special and keeps you wanting to tide over the night and get back to work.
Please share with us some of your experiences from the various commercial litigations that you have worked on.
The first time I appeared in court as a new lawyer, I remember thinking to myself, "They sure don't teach you this in law school." Sure, I went through a course in trial advocacy and also was on moot court competitive teams. Yet, nothing would prepare me for the realization that I, a recent graduate surrounded by much more experienced attorneys (some of whom were admitted to the Bar the year I was born), was responsible for representing my client on my own. That realization was empowering and thrilling, but, if I am being completely honest, it was mostly terrifying.
It is important to know your case. In my few years of practice, I have already learned that I will never be the smartest, the most experienced, or the most eloquent person in the room. But I believe that knowing your case better than your adversary is the first step to being a successful lawyer. It is equally important to know your judge. Every judge has his/her own idiosyncrasies that must be accommodated. A young lawyer's ability to be flexible and adapt to judges will go a long way toward improving that lawyer's reputation in the legal community. If possible, ask other lawyers about a judge's pet peeves and unique practices. Taking this step will mean fewer surprises and less anxiety.
Transitioning from learning the law to eventually imparting legal advice can seem daunting. Even now, I struggle with convincing myself that I can properly advise my clients, especially because I am often half their age (and look even younger). You might be inexperienced, but you do not have to act that way. I find that it is possible to appear confident, even when you are not. For me, I am most confident when I am thoroughly prepared. I make outlines and notes that will help guide me through an argument or presentation before the court. I practice even the simplest of arguments by talking it through to myself, to my colleagues, and sometimes to non-lawyers, which ensures that I really have a handle on the issues.
Litigation is filled with conflict, emotion, and stress, so it is inevitable that someone will say something to you that is offensive. Ignore it and do not lose sight of your goal of effective representation. Responding in kind only results in collateral damage to your client.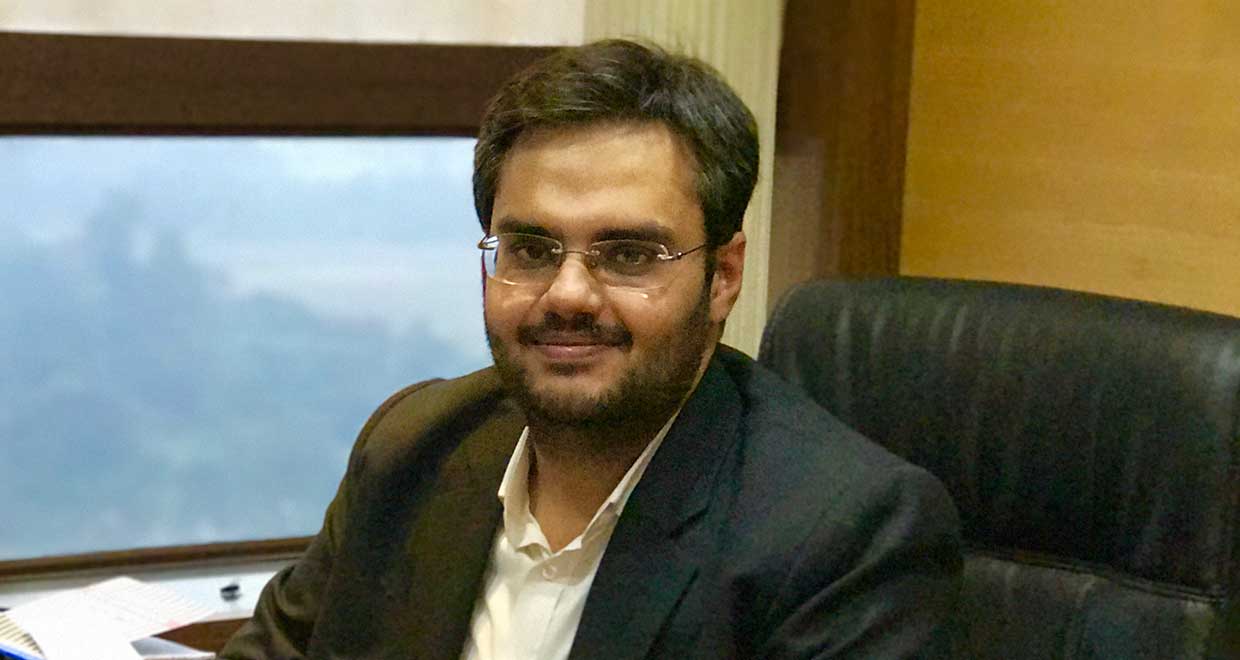 What are the challenges you have faced in building up your career as it stands today?
As ambitious lawyers eager to make a difference, students and aspiring lawyers often set unrealistic expectations out of themselves. One should keep in mind that it takes years, if not decades, to establish credibility and even attempt to create a change. Most lawyers, very early on in their careers, often get frustrated with the lack of results their efforts often yield and end up contemplating pursuing an easier path which might yield quicker and short terms results. I have lost count of the number of talented and capable lawyers I have met who are disillusioned with the system. Peer pressure and expectations from family doesn't help either and most lawyers lose the steam halfway through the marathon.
Another major challenge which I would like to highlight is effective time-management. With so many pressing issues demanding immediate attention, it is of paramount importance that you learn the skill to prioritize issues and effectively delegate work which you think could be adeptly handled by someone in your team. It is an art which often takes years to master and the earlier a lawyer gets it, the better he is poised to take on the demanding work-load a legal career requires.
What are the key attributes that one must develop in order to excel in this industry?
Hard-work is the most critical attribute one must develop in order to excel in this industry. There is absolutely no substitute for pouring over endless case literature, the late night discussions, working over weekends and extending hours to prepare for an appearance next day. There are days, I must confess, where the work-load is simply unmanageable and one cannot avoid but going through the day which most outside would term as boring, routine and monotonous. This is precisely the reason why it is important to be passionate about what you are doing.
It would also help to have clarity of thought in your approach to a particular situation. While the enthusiasm and drive would propel you to strive to achieve perfectionism with almost everything you set out to achieve, having a clear thought process of what the stakeholders want might help you achieve the desired results quickly. Building relationships with clients, mentors, internal teams and various other stakeholders is just as important. Trust is an important aspect which drives business the industry and it's important to invest in developing quality relationships.
I started developing these skills while I was still a student. A lot of it was the unstinting support I received from my mentors and colleagues during the formative years' of my career; which I am so grateful to.
How do you keep yourself abreast with the latest legal developments and industry news?
I read, mostly over the internet, and books to keep myself updated with the industry news and the latest legal developments. I also make time to browse through a few blogs which people have expressed their opinions over developments in the industry. This helps me gain perspective on issues which helps me gain clarity on my own thought process.
I also make time to pursue online courses to keep myself abreast on all what's happening globally. This gives me insight into some of the cutting edge research which is being done in my field and allows me to learn continually.
Any parting message to our readers?
Love what you do and you will never have to work another day in your life!