Roop graduated in law from Punjab University Campus Law School in 1999. She has over seventeen years of experience in Legal Operations encompassing Legal Strategy Planning, Litigation, Business Partnering, Compliances, Business Divestment, Integration, Demergers, Factory Compliances, etc. She is well versed with Civil, Criminal & Commercial Laws, Corporate Laws, Food Laws and Constitutional Law of India, Legal Metrology Laws, Labour Laws, Sales tax Laws, Competition Law etc. She holds the distinction of administering legal operations across the Indian sub-continent including South Asian countries Like Sri Lanka, Bangladesh, Nepal, and Bhutan.
In this interview we speak to her about:
Her time at Castrol India Limited, HUL, and Philips Electronics.
Her role as General Counsel
Her experience thus far
Given that most of our readers are law students, how would you introduce yourself to them?
Hello, I am lawyer by passion and I was just like any other student in college or University having stars in the eyes and dreams to fulfill. I always dreamt of becoming a successful and a respected lawyer. If you have a dream you will automatically work to fulfill it. So dream big and work hard to redeem it.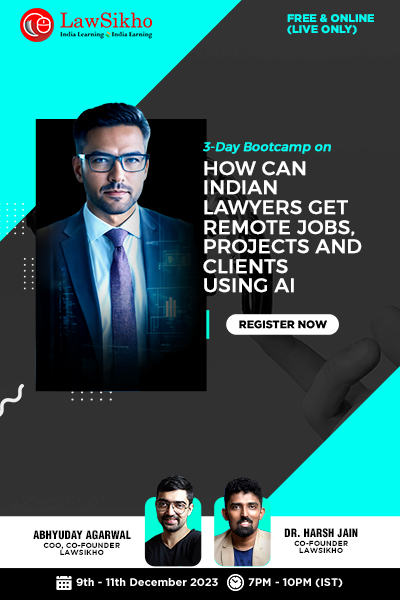 What motivated you to pursue a career in the legal field? Do you come from a family of lawyers?
I found Law as the most enabling, liberating and powerful profession. I always wanted to pursue a degree which enabled me professionally and  which empowered me not to depend upon a job to fulfill my professional desires.This is the one of the few careers which enables you to become an entrepreneur in your field. This profession also empowers you to secure other's rights and do justice to the society which is very satisfying. I belong to the family of first generation lawyers, so have been a self starter and self driven.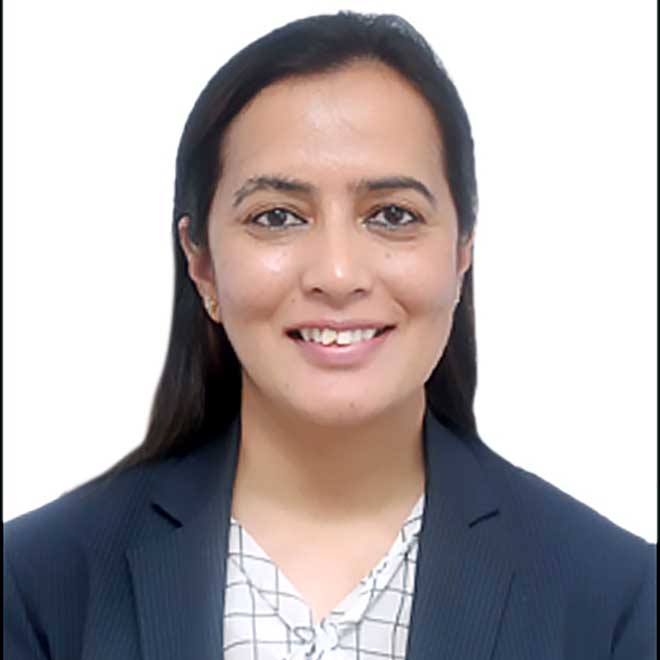 Can you share some memorable experiences from you time at law school?
In our time, unlike these days, we did not have any structured internships. Hence, this deprived us of true mentorship. I participated in moot courts as I liked to prepare legal  propositions and argue the case. After passing out of Department of Law, Panjab University, I joined a chamber of a criminal lawyer in Chandigarh. I learnt some basics of court procedure from him.
What was your first job out of law school? 
I started as a practising lawyer and I quickly became a standing counsel of four Government corporations. I thought that a successful practice is a combination of Government litigation as well as your private clients. However even though I came up on panel of four Government corporations I was given meager work as nobody reposed trust in me as a youngster, I was constantly denied opportunities. The more struggle I faced more determined I became. I represented some private clients at the High Court level and my arguments were appreciated. I started teaching the Police officers on IT laws and IPR Laws in Bureau of Police research and development. This made me learn a lot. This also enabled me to develop a never say die attitude. My biggest learning in the profession has been dream big, work hard towards your dream and never lose hope. On the professional side the learning is give the best even in a weak case. If your opposite lawyer is a seasoned lawyer without being arrogant never get over -awed by his presence and use your presence of mind, that really works in courts.
Can you recall your first time appearing in court, or a time you have argued a significantly important matter? 
I recall many such events. The first time I appeared in a court was before the Hon'ble High Court of Punjab and Haryana. It was my senior's matter and a bail matter under NDPS Act. The moment I faced the Judge I got very nervous even though I had prepared the brief I got blank. It was only after two to three minutes that I regained my composure and my flow of words and started addressing the queries of the Hon'ble High court. The bail was granted and I was extremely happy.
I remember two writ petitions that I argued. One was under article 14 of Constitution of India where I argued the concept of equity and good conscience before Hon'ble Mr. Justice JL Gupta. I also argued a matter under Representation of People's Act, for lowering the voting age in local bodu elections from 21 years (it had still not been lowered) to eighteen years. The matter was listed before the Hon'ble first bench and since the election process had already started, the Hon'ble court declined to interfere, this is when I used my presence of mind and argued that the Hon'ble court may interfere prospectively and not retrospectively. There was a packed courtroom. The Hon'ble first bench very graciously agreed and issued a notice instead of dismissing the same. They also had a word of praise for me which propelled my courage and morale. When I stepped out of the courtroom many of my seniors and seasoned colleagues complimented me for displaying good advocacy and saving the case from dismissal.
How did you secure an appointment with Castrol? 
During my practice days I had also ventured successfully into IP practice as one of the verticals of my Law practice. It was during this time that my Delhi based cousin sent me an advertisement for an IP Lawyer in Castrol. The advertisement had been published in Ascent of Times of India. Initially I declined as I was very passionate about my own legal practice. However, I still decided to appear in the interview and I cleared it. There were close to eight rounds of interview in Delhi and Mumbai as I was the first woman who was being hired for this role which was considered as a challenging role as I was responsible for driving the anti counterfeit strategy in the North region. There are organized counterfeit gangs. It was not an easy role however I would like to highlight a strong support from my seniors which was instrumental in performing my role successfully. One more thing worth highlighting here is a strong support from the family. Both my parents gave me rock solid support during challenging times and my extended family in Delhi which consisted of my cousins never let my morale dip. During testing times one has a tendency to quit and go back as I was putting up alone in Delhi and my family was in Chandigarh. However I decided to hang in and after some time I saw a smooth road ahead.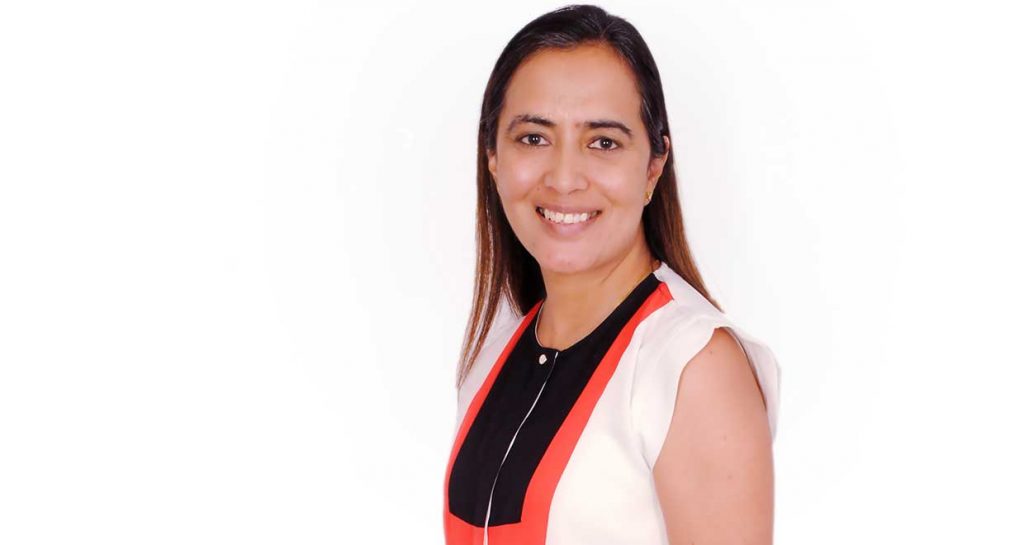 How did your appointment at Hindustan Unilever happen?
My name was referred in HUL as a very informal conversation that happened between two erstwhile colleagues at the airport. Apparently HUL wanted to appoint a lawyer in IP for head office in Mumbai, and one of my colleagues in Castrol referred my name stating that here is a lady who is good in IP. I think my name was referred on Tuesday and I was called to HUL office in Gurgaon for an interview on Thursday of the same week. My interview was conducted by none other than Mr. Saswata Dhar. However unfortunately somehow even though I was liked by the interview panel and was about to be selected the position went on a hold for some time. I was really excited about joining HUL and had also informed my family of my decision of shifting to Mumbai. I got very demoralized and disillusioned. However sometimes things happen only at the time they are destined to happen. In October of the same year (2007) I again got a call from HUL and I was interviewed by the Regional Legal manager and the Executive director Legal and the offer letter was rolled out.
Joining HUL was like going back to the University as the learning curve was very steep. My job involved assisting the Regional Legal Manager, overseeing close to nine factories for their compliances and litigation, support to the regional leadership team.
I think working on few issues with Mr. Rajesh Bagga, Mr. Saswata Dhar, Shantanu Sinha was a great learning experience. I owe my knowledge in Labour Laws to Shantanu, my overall approach to work to Mr. Rajesh Bagga (I still remember his advice, "Do whatever you do to the best of your ability and leave your mark in your work, you will be proud of yourself when you work hard and gain knowledge and success."). I owe my learning in marketing claims cases to Mr. Saswata Dhar. Working with these people was inspiring and which further lead me to try to adhere to their advice as far as possible. The big organisations have many complexities in work and equal challenges for an in-house counsel, you are expected to ensure enablement of business and at the same time compliance with Laws. Also you need to work with speed and accuracy, hence you need to be on top of things. You are also expected to lead the external lawyers and not to be lead by external lawyers. My aspiration to grow and gain exposure in different industries made me take a decision to move from HUL. However I am still in touch with my erstwhile seniors.
How did you secure a position at Phillips?
During your professional career you make a lot of friends. This can only happen if you mean well for others and have clear intentions. Also if you are good in your job, your reputation spreads. I got only one job in my career through a job consultant. All my other jobs have been through a word of mouth for my work and domain knowledge. I was referred by a friend in Philips. Joining Philips in 2011 was a liberating experience. I was responsible for giving support to their Consumer Lifestyle vertical of business. I was responsible for giving overall Legal advice to the sector, for their compliances, for integration of the newly acquired company down south. I was also introduced into making Government representations for amendment of Laws by my senior. I owe  lot to my senior who was heading legal department Mr. Rajiv Wani, for polishing my performance as a senior counsel.

You were involved in a demerger of a major company. Can you describe this process and the challenges you faced?
Demerger of business was a learning experience and it was highly complex. The entire exercise involved separation of close to ten thousand contracts, obtaining various licenses timely across states and ensuring the continuity of business. I was involved in Demerger along with other responsibilities and was handling other projects, negotiations also. It was a high pressure job. However the management was very generous in appreciating and recognizing my work.
Can you tell our readers about the general nature of work and responsibilities of a general counsel? 
(Roop has been listed in the Powerlist of top 100 General Counsel list by Legal 500 for India.)
In today's world a General Counsel is expected to wear different hats at different times. You are expected to play a diverse and vital strategic role as opposed to some years back where a General counsel was expected to play only a role of a Legal advisor. Apart from being a key legal advisor for the company, today a General counsel is expected to have a keen business knowledge and is expected to play a role of business enabler along with being strictly responsible for over compliances. A General Counsel is also a member of many corporate committees and is expected to drive many other business strategies apart from just being a legal person.
To be a successful General counsel one needs to have a very good domain knowledge because if you have domain knowledge then you can speak with depth. You can have a good domain knowledge only if you read a lot . You need to be practical and have logic. You need to be a strong individual and not a people pleaser. A General Counsel should always have the ability to stand up for things. A good GC always thinks out of box and does not toe the line. Above all a good GC should not often be falling back for advice from external counsels but should have adequate domain knowledge to lead things himself/herself. Last but not the least a GC should be upright, ethical and a person of words.
My advice to young lawyers is to develop good domain knowledge, have curiosity of mind, be strong in approach , upright, and have a clarity of thought and a fearless approach.
What made you decide to take the path of being a general counsel as opposed to working in a law office? 
I was more inclined towards a legal practice than taking up a job because I am a fiercely independent person. However, as in my initial days, I was struggling to get business in practice, I had to switch to jobs. However I do not regret the decision even once. I have learnt a lot from all the orgaisations that I worked for. I met some very wonderful people who had a very positive impact in shaping me into an good individual and a professional.
When you do your own practice you need to be on top of things as there is never a second chance. In a job you may still get a third or fourth chance of survival. In a job you are driven by a company's strategy. In your own practice you are more entrepreneurial in your approach and way more creative. As an in-house counsel you think more diversely and dynamically than external lawyers to enable business. You clearly know where the business standpoint is coming from and you tend to understand business more.
Did you ever consider pursuing higher education?
If I was not employed with Castrol I was going to Glasgow for higher education. I think higher studies helps you to gain more knowledge. However, in my opinion, nothing can replace your learning on the job. Your professional career is steered to the extent of 80% by your on-the-job learning and only twenty percent by your higher education.
However, each individual should exercise his free will in doing what he wants to do. No decision is bad, it is upon you to make your decision work. Only indecision is bad both for your health and for your career's health. Always take a decision, own it and make it work.
How do you remain updated with all the new developments in your fields of interest and practice?
I have a very curious mind and unless I get into the root of a thing I just keep reading. For a lawyer curiosity of mind and reading habit keeps him updated. 
Can you give our readers some advice on how they can improve the quality of their articles and generally increase their chances of getting published?
I think one should be very structured in one's thought when one starts writing. You can be structured in your thoughts if you have clarity of mind and thoughts. Hence, if you pick up any subject in law to write about, draw up a structure in your mind or a notebook, to ensure that one para logically flows from the other and there is no disconnect. Be objective and precise. It is all about clarity of expression and the rest is magic. Lastly, you must enjoy writing.
What advice do you have for our readers who are primarily college students?
I was also a student some years back, who came from Chandigarh without any formal experience, but I still made it. Key takeaways from my experience in life are be fearless in approach, clear in intentions with a good heart, never give up, there is always a smooth road after a road bump. Help others as always positive energy comes back to support you.