Sagar Singamsetty did his undergraduate law studies from NALSAR University, Hyderabad in 2003 and his LL.M. in air and space law at the University of Leiden, the Netherlands, in 2006. Having a passionate interest in the highly niche field of air and space law, Sagar has, right since the beginning, fearlessly tread off the conventional track to do well in this field. It is because of this reason that he has continued to work for good firms and has climbed the ladder successfully, one step at a time. Currently the Senior International Legal Advisor for FedEx Express, he resides in Brussels, Belgium, he has also published a book on air and space law, 'Contemporary Issues and Future Challenges in Air and Space law' in 2011.
He talks to SuperLawyer about:
His life at law school and how he started inclining towards the field of air and space law
His decision to join the Leiden University to pursue Masters
His general advice to students interested in air and space law but fear pursuing it as it is a highly niche field
His experience at a variety of firms and his work profile in each of them
His take on how to balance work and family
His future plans
How would you introduce yourself to our readers?
I would introduce myself as an airplane lover. It is my love for airplanes that gives wind beneath my wings to excel. Aviation is close to my heart and I am lucky to work as in-house counsel in this fascinating sector for 10 years now. I wanted to become a pilot but someone above had a different path chosen for me. Looking back, I can only be happy about the decision to take up law as my profession.
What made you choose law as your profession? Is there anyone in your family who has been in the legal profession?
Law was never my preferred option. I always thought law is for the intellectuals. If not for my father's intervention at that time, which I see as a master stroke from him, I would not have chosen law as my profession. I am the first person in my family to graduate with a law degree.
Tell us about life at law school. What subjects interested you the most while in law school?
(Sagar went to the NALSAR University, Hyderabad)
Being the first batch of Nalsar University, we had a great opportunity to build a legal institution of national repute. I am proud of what we did as Nalsarites over the years for the legal community in India and abroad. Yes, the first couple of years, infrastructure was very limited and resources were stretched to the maximum. Like in any new institution, the law school and its students had to go through an experimental phase that did raise questions, including the sustainability of the institution itself. Looking back, I can only say that the biggest advantage law schools like Nalsar University have is their students who come from all over the country. This brought a certain level of exposure which improved the overall experience of being in a national law school.
I was an average student in the class and was just trying my best to get through the routine – exams, papers, presentations and internships every semester. Arbitration law, contract and property law, law and poverty, international law (public and private) and international trade law are some subjects that had my attention. It was in my international law class that I learnt this specific area of law relating to aviation and space sector. In my 4th year of law school I decided to work in aerospace sector and I was confident that given an opportunity to take-off in this niche area, I will touch the skies.
How active were you in co-curricular and extracurricular activities? What kind of internships did you do as a law student? Did any of the internships have a special impact on you?
Let me tell you this. My first 2 years were gone in trying to understand what I was supposed to be doing in law school. Then in my 3rd year, there was some sense of direction but still no clarity. It was only in the 4th and 5th years of my law school life that I started realizing the need to do more. Yes, I had a few papers to my name; did few internal moots to taste what they are like; and presented a few papers at conferences and seminars. In terms of extracurricular activities, I was part of the Hospitality and Disciplinary Committees. Nothing to boast about!
When it came to internships, I made choices that helped me gain good experiences. I never missed an opportunity to do my internship along with studies. In each internship, starting with an NGO to a High Court Judge to practising senior lawyer in Supreme Court of India to a law firm that did aviation work, there was a lot to learn and experience outside the four walls of the law school and the law library. Of course, reading, understanding and applying legal principles to an issue at hand is important for us as lawyers. However, I observed that beyond these legal principles lay a fundamental aspect – the commitment to satisfy the requirements of a lawyer's internal and external clients. The level of confidence you give to your client is a key performance indicator and this will determine your success as a lawyer (in-house or practising). This is a key take away point from all my internships in India and abroad (in UK and the Netherlands) and should remain a key take away point for any budding lawyer.
What was the work like at International Legal and Trade Consultants?
(Right after graduation from NALSAR, Sagar worked as a Legal Assistant at ILTC)
I had an offer from ILTC and Satyam Computers (now called Mahindra Satyam) during the on-campus recruitment at Nalsar University. I chose ILTC (head office in New York) because it was a small law firm with a focus on corporate law and immigration laws, and my idea was to leave the job after a year to do my higher studies at Leiden University. ILTC, headed by Mr. Madhu Yaskhi (former MP Congress Party), was planning to set-up their legal support services company (LPO provider) in Hyderabad. It turned out that I did less of legal work and more of letter writing for and on behalf of Mr. Yaskhi, who decided during my time at ILTC to join Indian politics. As a fresh graduate I used to wonder if that is what I am supposed to be do in my job! I have to say, looking back, that accidental experience is what I am doing today as a full-time job in my role as regulatory affairs counsel in Brussels, Belgium. As someone said to me once, in law profession every experience counts.
What made you decide to pursue Air and Space Law for your Masters? How did you decide upon Leiden University and what was your experience?
This decision did not take place overnight. First, my passion for aerospace led to a decision at Nalsar University to pursue this subject; second, I worked hard to get decent grades in international law related subjects and wrote research papers in space law; and third, my determination to contribute something to the field of law that is ignored by many had driven me to take up this challenging opportunity and I believed there was a lot to explore.
Only two universities (at that time), Leiden University and McGill University, offered a Masters level programme in air and space law. A European country was my preferred destination, therefore, McGill was immediately out of contest and I did not make an application as well. I learnt from my mentor and Head, Centre for Air and Space Law (CASL) at Nalsar University, Prof. Balakista Reddy, that some of the best teachers in this field of law are at the Institute of Air and Space Law, Leiden University. The program also gave an opportunity to do internship in aviation or space sector(s), which was a real bonus for a student to gain practical experience. So, Leiden University was without any doubt the best choice to pursue my studies in air and space law. Once I knew it will be Leiden University, I looked for scholarships available for Indian students. I was lucky to receive Huygens Scholarship from the Dutch government based on merit.
During my studies at Leiden University, I was accompanied by a group of passionate supporters of aerospace industry who came from various parts of the world. We all had fun during our studies but never got out of focus from the actual goal we had individually set for ourselves. I had the opportunity to represent Leiden at the Manfred Lachs Space Law Moot Court Competition and also got elected to be the President of the class for the year 2004-2005. So, I did more than what I expected of myself and my overall experience at Leiden University was simply 'superb'. Let me also tell you that today, we have a strong Leiden alumni network around the world where we share knowledge, experience and also assist the younger batches to find internships (if lucky, a job opportunity too). I have no regrets about taking the decision to join Leiden University and choosing to live in the land of tulips, the Netherlands.
Most students who have an interest in the field of Air and Space Law hesitate to pursue Masters in this arena of international law owing to how niche it is, and how difficult it is to find jobs. What would you recommend to such students?
There is definitely a degree of uncertainty with these areas of practice. Lot of people thought I was mad when I told them that I am interested to pursue this field of law. First question or the only question was who is going to employ you? Will there be any scope for you to practice this law in India? There was no answer to the query except for my self-belief that my decision will not fail me.
Honestly, this is a difficult question to answer. Some term this as a super specialised area of law. In my opinion, areas like air and space law should not be seen in isolation. Yes, it is a niche area but if you combine this specialization with general subjects of law, like corporate law, commercial law, competition law, insurance law, tax law and others, the opportunities are endless.
To anyone who wishes to pursue higher studies, I strongly recommend working for minimum two to three years after their undergraduate studies. This allows them to gain the required experience (learn how law works in practice) and the time to better understand their own interests in the field of law. There will be a huge difference when one makes a decision to pursue higher studies after a few years of gaining some work experience.
For those who wish to pursue studies in the Netherlands, visit www.nuffic.nl to find out more about the courses and the scholarships that are available for students from India. Always remember that your rationale for choosing a university for higher studies should be either because 1) the course programme really interests you and you believe that the course will add value to your already existing knowledge (university ranking is not important here); or 2) the university is in tier 1 group. This means, the brand name and the alumni network will further your interests. Do not choose a university because someone told you or because of some ranking available online. It is an important decision in your life and make sure you evaluate all the options that are available to you and always try to get a scholarship even if it covers your costs partially.
How did you gain employment at AerCap Aviation Solutions? What was your experience here like?
(After graduating from Leiden University, Sagar worked at AerCap Aviation Solutions)
I got an internship opportunity at AerCap as a student of Leiden University, which later turned into a job in their contracts team. AerCap is an aircraft leasing company having their head office in the Netherlands with a fleet of over 1,000 owned and managed commercial aircraft. I was a senior member of the Contracts Department for the Asia-Pacific Region that handled complex, high-value lease contracts for the regional airline clientele. The nature of the job was very international and the legal issues spanned various jurisdictions, which made my experience in the aircraft leasing sector all the more worthwhile. Leasing and financing of aircraft involves a great deal of collaboration between tax, finance, insurance, risk and legal. This cross-functional dialogue enhanced my knowledge of commercial aviation business in general and expanded my opportunities beyond aircraft leasing sector. It was during this time I decided to take a transfer test to qualify as a Solicitor in UK, which I successfully passed.
You shifted to TNT Express. Why this move? What was the work like?
Leaving an exciting job at a company like AerCap was not easy for me. It was a difficult decision but a decision that I had to make to further my own career. TNT is an express company that delivers goods ranging from documents and parcels to palletised freight. TNT having its own fleet of aircraft and ground vehicles provided me with the opportunity to expand my legal horizon beyond aircraft leasing. Cargo (or specifically express cargo) isn't something that comes across as a fancy sector to work for legal professionals. I took the job because I always wondered why people were just fond of passenger sector when transportation of goods is equally important for the growth of an economy. I started as a Legal Counsel where my primary responsibility was to draft and negotiate contracts for the Sales, IT and Procurement departments.
Given my aviation experience, I was later appointed as Senior Counsel at TNT Airways, the airline division of TNT Express. During this time, I worked on the purchase of B777 aircraft(s), wet leased and sub-leased aircraft, and aircraft maintenance agreements, amongst others things. Due to family reasons, I could not continue to work for the airline division and moved back into a different role in the head office of TNT. The role is completely different as I chose to become a Regulatory Affairs Manager for Europe dealing with Customs and Aviation Security related issues. In express cargo sector, customs and security issues are to be handled diligently to avoid any disruptions to the operations of the business. TNT was where I learnt about the express business and developed both my legal and regulatory skills.
You have now been working as Senior International Legal Advisor at FedEx Express. What has the experience been like, thus far?
After 5 years at TNT Express, someone came across my profile on LinkedIn and wanted to discuss about a position at FedEx Express. FedEx Express is the world's largest express transportation company, providing fast and reliable delivery to more than 220 countries and territories worldwide. My role is to advise the management of the regulatory developments affecting or potentially affecting the operations of FedEx in Europe. The regulatory issues covered as part of my responsibility, to name a few, include international aviation regulations; customs and aviation security; export control laws and trade sanctions; and transport and environment. The range of policy and regulatory issues require a good understanding of our business model and especially about our operations across Europe and worldwide. Having moved to Brussels, Belgium recently I am also enjoying my engagement with European institutions in developing meaningful policies for our sector (transport sector in general).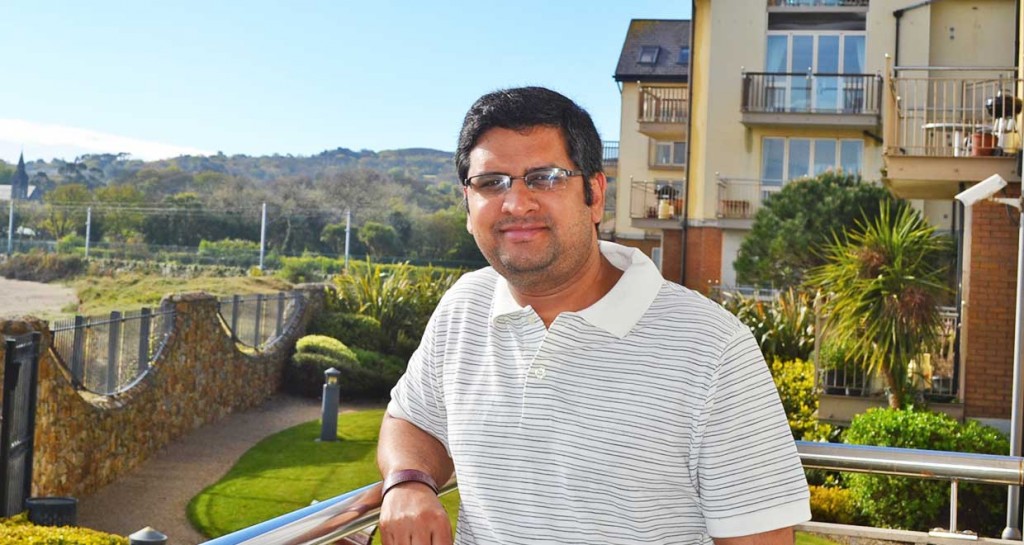 In your opinion, what qualities should one imbibe in oneself if he wants to rise up the ladder as in-house counsel?
Fortunately or unfortunately, I do not have the experience of working in a law firm (except for my experience at Clyde and Co. in their aviation department).  I have always worked as an in-house counsel and I believe these are the three qualities that one has to imbibe in oneself to build his career (either in-house or as a good lawyer):
i) Honesty and integrity in business;
ii) Effective communication skills;
iii) Empathy, especially towards co-workers.
Apart from the above, it is equally important for an in-house counsel (or a lawyer in a law firm) to: 1) understand their business well; and 2) build their knowledge in other areas of law.
To give you an example, I work with external counsel (law firms) around Europe who advise us on various legal and regulatory issues concerning our business. Despite their very good knowledge of law, I do not see any benefit of the advice given by external counsel if they cannot comprehend the business requirements.
As to building knowledge in other areas, do not confine yourself to an area that your job description states. Be ready to accept any challenge that is given even if it is outside the scope of your practice area. In-house counsel should re-invent and adapt to the business requirements to be ahead of others. To give an example from my own personal experience, I started as an aviation lawyer and now I also work on customs (recently completed post-graduate diploma on customs law from Canberra University, Australia), security, and trade and compliance matters.
Is the work and personal life balance manageable in Europe?
I hear a lot and read a lot about this issue. Sorry but this is something an individual has to decide and it has nothing to do with the country or region of this world you are working in. It is this simple – a workplace or a country you choose to live does not provide this balance. You have to decide on your priorities in your life. Once you make your own preferences then this work and life balance will be an issue of the past. Yes, all of us do long hours because that is the nature of our profession but there are other things to do in life – sleep (this is the best I like) or playing sports or doing something that you feel happy about. Most companies based in Europe certainly help their employees lead a better life compared to other parts of the world. However, it is one's own decision again as to where they wish to draw a line.
What are your plans for the future? Would you consider entering the field of academia?
I like what I do in my job and will continue to develop myself in the path I chose. Yes, academics certainly interest me but I'm not yet sure what part of the academia it will be: coaching, teaching or management! I worked as a Programme Coordinator at Leiden University; was appointed as team coach of moot court teams and was also appointed as Judge at Air Law Moot Court Competition that Leiden University organizes every year; published a book on air and space law, 'Contemporary Issues and Future Challenges in Air and Space law'; and recently also appointed as Visiting Faculty at Nalsar University for their Air and Space Law programme. So, I'm never out of touch from academics and I commit myself to promote aviation or general transport sector out of my own interest and in my own time.
My parents gave me the best education they could despite their financial difficulties, and my friends supported me in many ways during my difficult times to further my education. I have come a long way to be what I am today because of 'education'. May be, I got lucky! We see a lot of people, especially kids, who still cannot afford to go to a school to get primary education in various parts of the world. I believe 'education' in some form or fashion should reach to one and all. My wife and I together have some plans, which we will certainly execute in the future. That is our wish and it will be our way of giving back to the society.
What is the one advice you would like to give young law students?
Be honest to yourself. Know your strengths and limitations. This understanding about yourself will help you make the right career choices.