Sandeep Huilgol is a graduate of ILS Law College, 2010 batch, and of King's College, London, 2011 batch. For the past three and a quarter years, he has been working in Bangalore, practicing as a civil and tax advocate at King & Partridge. We asked him to share his experiences and strategies he used over the years.
We took this opportunity to ask him about:
Pursuing an LL.M. from King's College, London
Writing a proper SoP for an LL.M and having a Letter of Recommendation
Working at King & Partridge
How did you gravitate towards law? Why law and not engineering or medical studies?
After I got over my initial, albeit strange dream of becoming a lumberjack in Canada, I only ever dreamed of becoming a lawyer. I was fascinated by civics and political science in school, and the book, "Yes, Minister" further strengthened my interest towards the profession. It's been nearly ten years since I started at ILS, and I can honestly say that I've never looked back.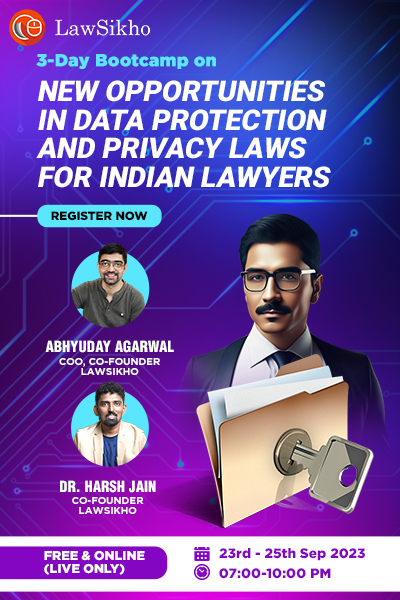 How would you describe your time at ILS Pune?
My time at ILS was a wonderful mix of academics, fun, and growing-up. To be honest, I wasn't always too hard working as a student, but I managed to put in the extra hours either the week or night before an exam. It's not an approach I would recommend to anyone, and looking back, I sometimes wish I had worked harder throughout the year. It's a lesson which, hopefully, the readers of this interview can pick up from me.
What were your areas of interest during your graduation? How did you go about developing knowledge in these areas?
Certain subjects fascinated me, such as constitutional law, tax, and jurisprudence. Moot courts however, were something I always looked forward to. I was also very lucky to have had the experience of both, researching / speaking at moot courts, as well as judging a moot court. In my opinion, the best way to go about developing proficiency would be to participate in as many moot courts / debates / seminars as possible. While reading is something all of us can and will do, and over time, knowledge will eventually be garnered, the ability to speak / orate is something that can only be developed by trial and error. Don't let initial setbacks put you off. Keep trying until it becomes second nature.
What was your motivation behind pursuing an LL.M right after graduation? When did you finally decide that you need to do masters?
There were a few reasons that motivated me to apply for an LL,M immediately after my graduation.
One: I wanted to litigate and I was aware that the chances of me taking time off after commencing work were very low.
Two: I wanted to push myself academically. Like I said, I don't think I did justice to my academics during my time at ILS and I felt the growing need to study and learn something out of choice, and not merely for the sake of exams. King's is a world-renowned institution and I was acutely aware of the quality of its facilities and faculty.
Lastly, the opportunity to live abroad, and that too in a city like London, was something I could not turn down.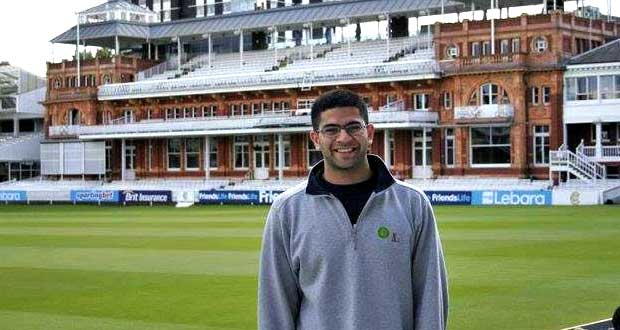 How did you choose King's College, University of London over others? How did you go about choosing a university?
There were a number of boxes I had to check before I opted for King's. I analysed the Times UK university ratings, sought reviews from my seniors who had actually gone to the UK to do their LL.M.s, attended UK Education fairs, interviewed faculty from King's and other colleges which had been arranged at these fairs, approached education consulting service providers and lastly, I approached a few senior lawyers in Bangalore and asked them for their views insofar as pursuing an LL.M. was concerned.
How did you go about writing your SoP? Are there any key factors which one should keep in mind before writing the SoP?
My SoP was essentially my mission statement. It was my way of putting down on paper the events that led me to opt for law, the reasons for pursuing my masters, the person I would like to see myself become and so on.
As for the second question, in my opinion, one's SoP should be a reflection of one's ideas, thoughts, and aspirations. Honesty in one's SoP shines through. Be clear in thought and keep it simple. The reader is not going to meet you in person. The SoP is his / her only way of getting to know who you are. In other words, the SoP is your way of making a good first impression. To me, the key points are honesty, simplicity, and clarity of thought.
How about recommendation letters? Who all recommended you to pursue LL.M?
Three of my professors at ILS provided me with letters of recommendation ('LoR'). I asked only those teachers who had taught me more than one subject, and with whom I had interacted with on a more personal level. That way, I hoped that their own impressions of me would be expressed in their LoRs. It's a tip which I'd give the readers of this interview as well. Again, if a professor asks you to draft a LoR which is to be vetted by him / her, keep it simple, don't blow your own trumpet unreasonably, and stick to actual accomplishments / feats.
The readers of LoRs pore over thousands of LoRs annually. They are able to discern the genuine ones from the overly self-eulogising ones.
How will you compare King's College, London with that of Indian Law Schools?
Vastly different. The pedagogy at King's was much more interactive and engaging. A lot of room was given for individual thought. Subjects were not taught at King's. On the contrary, subjects were discussed and debated. It was thoroughly enjoyable. My year in London just flew by and I will always look back with very fond memories. A special mention has to be made here for my professor, Ms. Penney Lewis, who is without a doubt, the best professor I have ever had!
What was your topic of research for LL.M? Why did you choose that subject for research?
My dissertation was titled, "Are our bodies really ours? A case for legalising the trade in human organs". It's a topic which is close to my heart and, while I admit it is a controversial topic, the legalising of trade in human organs is something I'm keen to see it happen in the near future.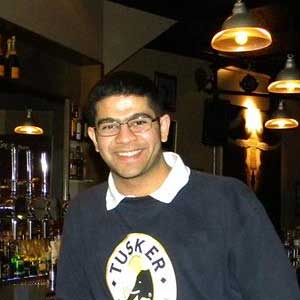 You are currently working at King & Partridge, Bangalore. How did you go about bagging this job? Please tell us about the recruitment process at K&P?
My application, via e-mail, was addressed to one of the partners at K&P. Thereafter, I was called in for a personal interview with each of the partners, pursuant to which I was offered a job in the firm, which I gladly accepted.
So how did the interview go? Do you happen to recall any of the questions?
To be honest, it's a bit of a blur as it's been over three years! While I can't remember the actual questions that were posed to me, I do remember that they were more aimed at determining the person I was and discovering my general attitude and approach to work and life, as opposed to questions of a legal nature.
What are your day-to-day responsibilities? How is the experience so far?
As a practicing advocate, my work-profile consists of the following:
(1) Drafting,
(2) Researching,
(3) Assisting my senior colleagues while they prepare for arguments, and
(4) Appearances before trial courts, tribunals, and the High Court.
Work has thus far been fascinating, rewarding, and enriching. Most importantly, it's been fun! However I must admit that I like almost everyone else suffer from Sunday-evening blues!
What would be your parting message to our readers who are mainly young lawyers and law students?
First and foremost, enjoy your time in college! You will never get those five years again so make the most of it. Study, participate actively in moot courts / seminars / extra-curricular activities, but also remember to have fun. When work begins however, one must work hard. As clichéd as it may sound, there really is no substitute for hard work. One must read as voraciously as one can, be it work-related briefs and journals, as well as non-work related literature and newspapers / magazines. Although I have not even worked for four years, I can confidently say that it's a rewarding career-choice. One must however be patient. Only if the foundation is strong and sturdy, which is only possible through diligence and discipline, will the latter years be fruitful. Commitment to the profession and more importantly to justice along with honesty in all walks of life, mixed with a healthy and necessary dose of sports and fun should make for a long and enriching career.