Sandhya Gorthi is an alumna of NLSIU, Bangalore. She graduated in 1998 and over the course of her career has worked as a radio jockey, a freelance writer,  a soft skills trainer, a Manager of Operations, had a stint with India's first online art auction website and at present runs Sanctum, a start-up she founded. In addition to her creative arts proclivities, she is a rescue diver, a dancer and has studied Vedanta philosophy for thirteen years now.
In this interview she talks to us about:
Sanctum – the inspiration behind it and its driving principles.
The various roles she played in different organizations and with different kinds of work.
Career versatility, work ethic and travelling extensively on the job.
What was the inspiration behind Sanctum? What work do you primarily focus on now?
I had retail and operations experience and found I was very interested in furniture. I found a gap in the market for well priced natural wood furniture and home accessories with a vintage and international feel, and I started Sanctum. It's my full time job and I oversee all aspects of the business although I do have a talented and empowered team.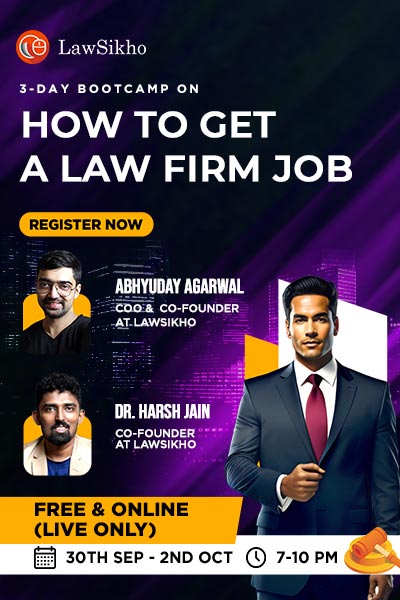 What are the driving principles you believe anyone should have to start their own company?
I'd have to say Number 1 is boundless passion. I don't feel the need to take a 'break' from SANCTUM ever. That doesn't mean it isn't important for me to spend time away from the daily routine. It's vital to get inspired, to keep learning, to meet new people, share ideas…
Next would be access to some resources – entrepreneurship is risky and all companies have
ups and downs, so planning for resources and income flow is important. Having said that, I feel having access to endless resources works negatively – then there is no hunger. Often, the most creative ideas are born of necessity and frugal resources. Contacts in the industry, industry knowledge, a mentor, are also valuable resources.
Where do you see Sanctum headed?
My vision has always been to create a model that is scalable to create a national and international footprint. We are country with a rich heritage of design, natural resources and talented craftsmen, surely we can produce a unique and international brand with this mix!
What plans do you envision for yourself career-wise?
Career wise I think I've come full circle. The skills I've picked up in law school and in my various professions have all come together for me in entrepreneurship. I hope to carry these skills forward in this line and eventually in public service as well. I owe a lot.
What was your role in The Shop?
I partnered with the family that owned the brand and was responsible for bringing the brand to Mumbai – from location search, refreshing the old branding, to curation and entire set up – interiors, compliances, staffing.
Tell us how you got into soft skills training and your time as the trainer at Prana Worldwide. What would you consider most important in your lessons on soft skills?
I found, in many of my jobs where I lead teams, that I would spend time training them on professional conduct, email etiquette, customer service and other aspects of corporate culture. That, plus my background in theatre, really helped shape the modules that I developed at Prana. I also worked with modules that had been already created and it was fun working across different professions – pharma, investment banking, hospitality…
Prana happened right after I had my two kids (now aged 13 and 11) – so it was part time work – but I did find it a little hard to clock a full day or three full days in a row while my two highly accident prone boys unleashed themselves onto the world!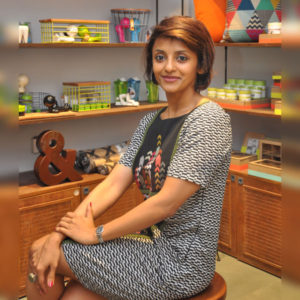 Soft skills are invaluable in creating the right impression, presenting a professional front and help in being diplomatic yet firm in multiple scenarios, whether we're dealing with customers, vendors, government officials, industry peers or investors.
I think the most important aspect for me has been customer feedback on how amazing the team at SANCTUM is, and how warm and welcome they feel in the store. That sets us apart for sure and has done more for the brand than any other brand building exercise we have undertaken.
How did you get engaged as a freelance writer for the Hindustan Times? How do you choose what issues to write on?
Actually I wrote for several publications. I've always loved writing in school and college and learning how to research issues in NLS made it so much easier to present well rounded articles. I've done a writing course, been an editor for LexSite.com, Easybuymusic.com and Planetsaffron.com/Saffronart.com. As a freelancer I've written on subjects that are important or of interest to me – health, spirituality (I've been studying Vedanta philosophy for 13 years) parenting, pets (I contributed regularly to Delhi based pet magazine), art, child sexual abuse and its legal framework, travel…
Once I got into retail there was so much writing to do…newsletters, blog posts, product descriptions,, website, design stories, press releases, business plans…I also regularly give content relating to home decoration and home care to journalists that they use in their articles. Now, even with a larger team, I always chip in with the writing whenever I can.
What prompted your stint as a radio jockey? What is the greatest experience you take away from your time as an RJ on Radio Mirchi?
Like most people I love music, but also music trivia and performing. I first became a professional radio jockey on AIR FM which was the only FM station in the city. I moonlighted as the evening host while I was working at LexSite.com – it was wonderful to connect to so many people, to play music I loved, and to access AIR's treasure trove of old rock and pop LPs.
My second stint came with the entry of private FM into the city in 1999. I auditioned with thousands and got selected as evening drive time host of Radio Mirchi, a hectic job that I enjoyed thoroughly even through a tiring pregnancy and after the channel switched to an all Hindi format.
I also produced other shows, trained tech and talent, and did short stints on other time slots in addition to my 4-5 hours of drive time.
For me, the greatest lesson was how we can connect with people of different backgrounds despite cultural and language barriers. I didn't grow up in a typical Indian home nor did I speak very good Hindi at the time, but homemakers, taxi drivers even some Bollywood celebrities would call in and chat with me because they felt I was a friend. This sounds trite but it was really humbling and a valuable life lesson for me that I practice to date.
 You also worked as a Manager of Operations with Planetsaffron. What work did you focus on?
Planetsaffron was a wonderful experience too. At the time there were three sites – Saffronart, of course, Saffronsoul – which was about holistic healing and Saffronstyle – which was high end fashion. I came on board as head of content and technology – at Saffronart we worked on creating the first online art auction module, for Saffronsoul I was helping two Ayurvedic doctors write a book, and for Saffronstyle we had Mehr Jessia and Tina Tahiliani curating style shoots. It was a lot of work but fun!
Soon however, I moved more into operations – overseeing the teams, heading the team that took exhibitions of Indian contemporary art all over the world. It was challenging but there was so much learning, so much that we were doing new, so stimulating!
You were able to travel extensively for the work you did with Planetsaffron. What do you think are the perks and drawbacks of having a job that requires a lot of travelling and how should one deal with it?
I did. We had exhibitions in New York, LA (9/11 happened during that trip), Hong Kong, London was to follow…the perks are many – you get to see places you might otherwise not have had the opportunity to visit, you get to work with people from different cultures, handle international clients, learn the ins and outs of the logistics, customs, negotiating cross border contracts and generally see how business is done internationally.
The flip side was that I was just never home. I often worked late into the night or all night, I'd rush home with an hour to spare before my flight and the travel itself was tiring because you'd just hit the ground running when you got back. I don't think I balanced my work and personal life very well those days. If I had to do it over I would probably have prioritised the latter more. I've learnt that no one is indispensible in an organization.
I travel a lot for work now too, but I do it more sensibly…most of the time (old habits).
How did you get a job with India's first online art auction website? How transformative was that experience in your life.
I was introduced to Dinesh and Minal Vazirani and my profile matched what they were looking for at the time. My legal background helped me research and create the broad framework for the auction – in terms of rules and functionality. My background in writing, and editing meant that I could work with art school graduates to write artist profiles and artwork descriptions. And my technology background meant that I could explain concepts and functionality to the tech team and understand what the technology of the time could or could not do. My theatre and radio background helped me interact with art patrons I suppose (wink)!
It was a huge learning, I made a lot of mistakes, but it also showed me what a good team leader ought to be and how organizations should be run.
What was your first job? How has that experience impacted you work ethic thereafter?
My first job was actually in the theatre and media. I did plays, voice overs for ads in 6 languages, hosted a few shows on TV and sang in the musical Evita. Not just in the media, but from changing jobs so many times, I began to realize the things I valued above all else…integrity, a strong vision that everyone was aligned towards, respect for all team members, a culture of learning and growing, and the importance of a space that allowed the sharing of ideas and for lots of laughter. When I started my own venture I was determined, and I think have been quite successful in, implementing these values.
How did your tryst with creative arts begin?
I was a born performer! I used to rally the kids in the neighbourhood to perform plays, dances, songs, dress up…no matter how unwilling they were. I wrote, danced, elocuted, sang, acted and even painted in school. Even today I make sure I'm learning something creative always and my kids and I sing, dance and have these weird (and scary) dress up sessions together.
What would you say is your greatest strength and how would you say that has served you in terms of career versatility.
I think the ability to keep an open mind – I believe that ageing is only rigidity of the mind – I have friends who are in their 80s and in their teens and of different ethnicities and backgrounds. I feel I learn from all of them and we share ideas and laughter freely. I tell myself the minute I start wanting things MY way or a particular way and no other, that's growing old, that's the beginning of a slow death.
There are also some values you know are universal and you have to stand up for them and fight for them for yourself and for others who are not able to speak up for themselves. I have made myself quite unpopular on several occasions because of this but I've never had a moment's regret.
Did you always plan on trying out so many creative outlets or was each change a spontaneous change?
Good God no! I'm a middle class south Indian girl! But I think you have to be true to yourself. Find your calling. Some of us have more than one…in the end it all comes together. The changes weren't impulsive. I've responded to a strong calling, and have had compelling reasons to change. Maybe things come your way if you're sending out the correct signals.
As for trying new things, what would be your suggestions for our readers?
JUST DO IT! There's no point telling yourself you'll try it when the time is right, or once you've reached a particular place. If you have a goal or passion, do the research, and jump right in. You have to be prepared to put in the sweat and it won't always be fun. But keep your goal in sight always and work towards it.
But I would add a rider that it's important to first analyse your personality carefully. See if this is really a calling or if it just seems attractive because it's different from what you're currently doing. Know if you have the nerves and acumen for the dream you want to fulfil. Some things can always be fun dreams or hobbies too… but you'll never know for sure if you never even get your feet wet.