Shalaka Patil graduated from Government Law College, Mumbai in 2009. She started her legal career as an Associate at Bharucha & Partners. Thereafter she went on to pursue Masters from Harvard Law School. She has also been a Rajawali Fellow at the Ash Centre for Democratic Governance, Harvard University, John F. Kennedy School of Government. Thereafter she worked as a Foreign Associate at Pestalozzi, Zurich. Currently, she works as a Senior Associate at Nishith Desai Associates and her main practice area is Dispute Resolution.
In this interview, she talks about:
Law school experience at GLC, Mumbai
Choosing to pursue higher studies over job
Bagging the Rajawali Fellowship
Work at Nishith Desai Associates as a Senior Associate
How did you decide to pursue legal studies?
It was fortuitous. I wanted to become a journalist since I had been writing for a number of publications in Bombay from the age of 16. I thought I'd specialize in law so I could report niche cases. But once I enrolled in law, I never looked back!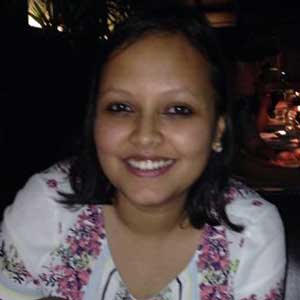 Did you take part in moots while at GLC, Mumbai or indulge in academic legal writing? Do you think that these activities should be left to the discretion of students or made mandatory?
I don't think anything should be mandatory in law school other than your curriculum and avenues that allow you to test your analysis skills. Some people prefer mooting while others like writing, law counselling or projects. I did a few moots until my third year (such as ITAT and DMH) which really helped in engaging with a legal problem and honing my research skills. From the 3rd year though, I wanted to focus on legal writing and getting as many quality publications out as possible.
I worked with this aim in mind and I also joined the college Students' Council and Law Review committee. I participated in and won a few legal essay writing competitions as well during this time. In my view, the work that went into research, critically thinking through and defending problems through legal writing went a long way in building a strong foundation during my formative years. I would recommend it to law students who want to pursue a career in academics or even law firms. Mooting helps you think on your feet, writing helps you take a step back and think through the entire problem and give it your own perspective / defence.
Other than this, I'd say doing a broad variety of internships helped me eliminate what I did not want to do and focus on areas that interested me (even though this area was quite extensive then). So all through law school I worked largely with disputes firms (I started at Bharucha as a trainee and before that I had interned at other law firms as well in Bombay). In addition, I was keen to gain some experience in the area of public policy as well and accordingly I worked at the Indian Parliament with an MP, at a think tank in Delhi and interned at the Law commission as well as an NGO. All of these opportunities gave me a first-hand experience of how the field really works and how policy translates outside of what I had read.
Right after graduating, you worked for a year at Bharucha & Partners as an Associate and then went for LL.M. Why did you decide to go for higher studies?
I wanted to study international arbitration and public law. I knew this right from my second year at GLC and I was determined to pursue this goal single-mindedly. The LL.M. was a means to study at a premier institution in an international environment (and one to which I had had limited exposure until then.) I also knew that other than teaching me the nuances of international arbitration and providing me with an excellent network of professionals and academicians, I would also be growing as a person with an exposure to best practices from around the world. The LL.M. proved to be all these things and more.
Tell us something about your LL.M year at Harvard Law School. How did this influence your career?
It taught me a number of things I know today and love about international arbitration. It gave me the opportunity to work with international law firms. It introduced me to the writing of experts such as Gary Born, Martin Hunter, Jan Paulsson and an opportunity to meet many of these stalwarts. I also studied and learned to view dispute resolution itself as a field outside of the traditional approach of Bombay High Court litigation that I had known until then. I was introduced to (and now love) investment arbitration and the world of Bilateral Invest Treaties. As a student, I was always interested in international law but knew that working in the field has limited opportunities. International commercial arbitration and investment arbitration allowed me to marry my interests of international law with commercial dispute resolution through arbitration.
At Harvard I took very unique courses such as "Disputes System Design" where we studied ways of customising and designing dispute resolution systems for work places or companies keeping in mind their problems. I also took the popular 'negotiations workshop' in the spring semester where we negotiated through a series of problems whether local or international. Through this I was learning the new language of dispute resolution which was as important to me as court briefs and arguing.  My other interest was (and remains) public law / policy and I had the opportunity to engage in this as well through courses at the Kennedy School on the US Congress and law making.
Needless to say Harvard is a place where at any given time a number of activities are going on and it is a melting pot where one gets to listen to various significant people and interact with leaders across various fields. I think this multi-disciplinary approach has really shaped my thinking as a lawyer.
Lastly, not everything was nerdy and I did go out a lot too and met people from various countries and with cultures very different from mine!
You were a Rajawali Fellow at the Ash Centre for Democratic Governance, Harvard Kennedy School.  Could you tell us about the experience?
Kennedy School was a phenomenal experience. My research was focussed on political accountability at the Indian parliament. I interacted with a number of other MPP and MPA candidates. One really fun experience was a class I took with Professor David King on campaigning in the US. Here we studied about campaign finance, super PACs and even campaigned for a local election in Boston where one of the candidates was from HKS. The previous year I had done a class on US Congress so this was a good follow up from there. In any case, I am always keenly following new developments in world politics (the Middle East conflict being my current area of interest) and this class was a stepping stone.
Currently you are working as a Senior Associate at Nishith Desai Associates. How has that experience been?
I work in the area of disputes (with a focus on arbitration including international arbitration). NDA has given me the opportunity to work with a number of clients across various fields such as infrastructure, oil and gas, private equity and the service sector. It has deepened my understanding of business in these sectors and given me a flavour of trial work (my absolute favourite) since we run our arbitrations independently mostly. At NDA, I started working at the Delhi office and then moved to the Bombay office. Thus, I have had the opportunity to work at various courts other than the Bombay High Court right from the Supreme Court to trial courts in Delhi. NDA has an outward looking focus since a large part of its clientele is international. This is something I always wanted from my career. I was also seconded for a short time to Singapore to another top Singapore law firm which was also a fantastic experience. Having run a few international arbitrations at NDA with institutions such as SIAC, I envision this area of dispute resolution only growing in the coming days.
What's a typical day at work like? How do you strike a balance?
A typical day is usually very busy with urgent deliverables, client calls and hearings and sometimes court work. But the rush of deadlines is what makes it exciting. But one has to just put one's head down and power through the work. Long hours and lost weekends are a part of the process but as lawyers we all know what we sign up for so when you get some free time you should take it wholeheartedly!
What do you feel makes an intern stand out and is very important for him to do to have a chance of getting a call back or even a PPO?
Hard work, the ability to do a thorough job, thinking through questions and excellent research skills. It helps if you have read the latest decisions in your area of interest and are abreast with the latest developments.
What would be your message to our readers who are budding lawyers and law students?
Enjoy the process, don't sweat the small stuff, think big and give it your all.