Shellen Bajaj graduated in law from Campus Law Center, Delhi University, in 1992. After successful stints with Times Internet Limited (The digital venture of Times of India Group), and Emaar MGF Land Limited (EMGF), he is currently Partner at  A & A Law. He has an experience of over two decades in handling corporate matters, including corporate advisory on infrastructure regulation and compliances, and real estate, which also includes performing due diligence and title search of the properties for client assistance and knowledge.
In this interview we speak to him about:
The legal regime back in his day
His time in Delhi University
His diverse experience
How would you like to introduce yourself to our readers?
As a first generation lawyer and being from a business family, I barely had any clarity on the path to success in the legal sphere. One thing which I was clear on, however, was that I had no inclination to join my family business.
As soon as I passed out from Campus Law Center, Delhi, I joined the Delhi High Court, where I got associated with Mr. Adarsh Dial Sr. Adv. who happened to be an old family friend. Mr. Dial was on the panel of a couple of PSUs and various banks. I got initiated into litigation and actively litigated for ten years. I have always taken life head on and have treated challenges as opportunities. I feel whatever has to be done should be done without any postponement.
I am a hardcore positivist and feel everything which one conceives is achievable, notwithstanding the hardships one finds on the way to success. Given my attitude towards life I got a chance to get into a corporate job, after ten years of active litigation, as I saw an opportunity to see law from the business perspective. Due to my family background I never felt that I could or would ever sustain in a 'job' environment, but I well managed it for over ten years as head of legal for various companies. I personally feel that if one is open and hardworking, the doors to success are always open. Restrictions are always in the mind.
Having tried both the fields i.e Litigation and Corporate I feel litigation has no glass ceiling and am therefore back into active practices as a Partner in A & A Law. I have traversed and actually enjoyed both to the fullest.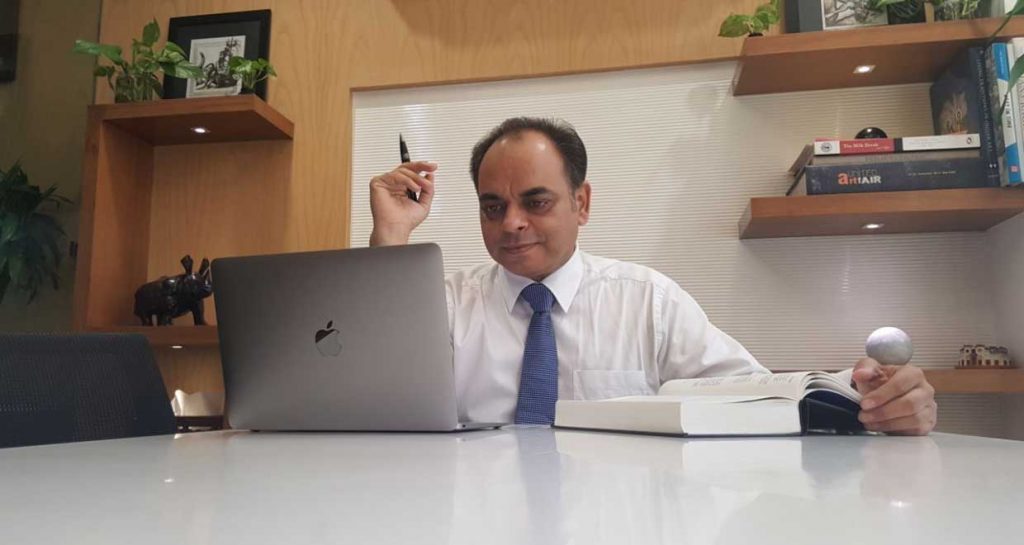 Tell us the best and worst things about your law school experience.
My initiation to the Campus Law Centre (CLC) was not because I had any preconceived notions to take up law practice as my main vocation, but merely to stay in the campus three more years in order to avoid my family business. It was while studying law, that I realised that it made a great subject as there is no sphere of life which is untouched by the vast and ever increasing expanse.
During my time at the faculty of law we had some incredible professors teaching us. Noteworthy ones being Prof. Upendra Baxi, Prof. Dr. M.C. Sharma, Dr. Nomita Aggarwal, Mr. T.D. Sethi, Mr. K.B. Rohatgi to name a few.
Life in the law faculty was pretty easy during those days. We did not bother much about attendance, internships, moots, etc., which now have become major issues, especially with the five year courses. So much so that the students are being debarred from taking their exams in case they are short on attendance and internships have become a part and parcel of the curriculum. However, the five year courses these days, though strenuous and nerve wracking at times, help students to find their focus sooner and provide more exposure. The importance attributed to internships these days also is an important aspect of today's legal education.
The best experiences at CLC would include the time spent with friends, teachers, understanding law and its application, as also the regular ideation sessions with peers and mentors, which eventually came in handy in the creation and development of multiple businesses.
I do feel that my time at the Faculty of Law would have academically been more fulfilling had the college itself taken the course more seriously, and that is something I still feel about the institution, specially after talking to DU students who are currently pursuing law or are done with their course.
What are the subjects that you took particular interest in, during your law school days?
Law interested me right from the start. As a law student one begins to appreciate the vastness of the corpus of laws that lawyers deal with in the course of their regular business. With this understanding also came the realisation that not everything can be rote learnt and that it is important for a law student to understand the essence of the law and to know how the law needs to be referred to and applied in the given circumstance.
That being said, there are, of course, certain subjects that require more effort and that form the basis of a lawyer's day to day functioning. Subjects like Constitutional law, CPC, CrPC, Law of contract, etc. were the ones that I paid greater attention to because of this reason. These were the ones that then became my favourites, not by chance, but almost by design.
One thing which I realised later and keep telling youngsters, is that nothing which one does is irrelevant, however immaterial it might seem at that given point in time. Everything adds up to one's overall experience and the learning never fails you. So give everything and every subject your hundred percent at the present moment and it is sure to bring you results at the most opportune moment.
How important is mooting, in the life of a law student?
I got my law degree back in 1992. That was a time when law was an entirely different ball game, not in terms of its content, not so much in the way that lawyers practised it, but more in terms of the way students approached it. In our minds, it wasn't as competitive, it wasn't as rigorous as it is now and we could still have it easy at least while we were in law school. During our times there were no entrance exams for the law course, there weren't any for getting enrolled into the bar either.
For us, actual rigours of the profession began only after college was over; that was more or less the perception that we were operating with. I don't mean to sound like I was an aimless student then, but really, that was the kind of environment in which we became lawyers, because that was a time when the 'smarter', more 'intelligent' students of the lot were either pursuing engineering, medicine, etc. In short, everything that was far removed from the 'arts' stream as it was commonly referred to back in the day.
Law, for students now, is a far more serious course than it was for us. Law schools are simmering with competition as more and more young minds gravitate towards careers in law. In such an environment I feel mooting is of utmost importance. Not only does it provide students with a break from class room learning, but it also gives them opportunities to learn and grow.
That mooting doesn't serve the purpose, according to me, is a myth. There are students who feel that it doesn't accurately portray how courts work. That may be partially true, however, the pros of mooting in my view outweigh the cons by a substantial margin. It develops in students the essential skills of researching, developing innovative lines of argument in consonance with the law, drafting and withstanding the questioning of seasoned and learned judges, which they are bound to face in their future, no matter what line they eventually tend to tow. Mooting skills go a long way in transforming these students into effective lawyers. So yes, mooting in my view is an irreplaceable part of one's experience as a law student, I've always encouraged students, including my son, to actively participate in them. I believe it does make a distinct difference.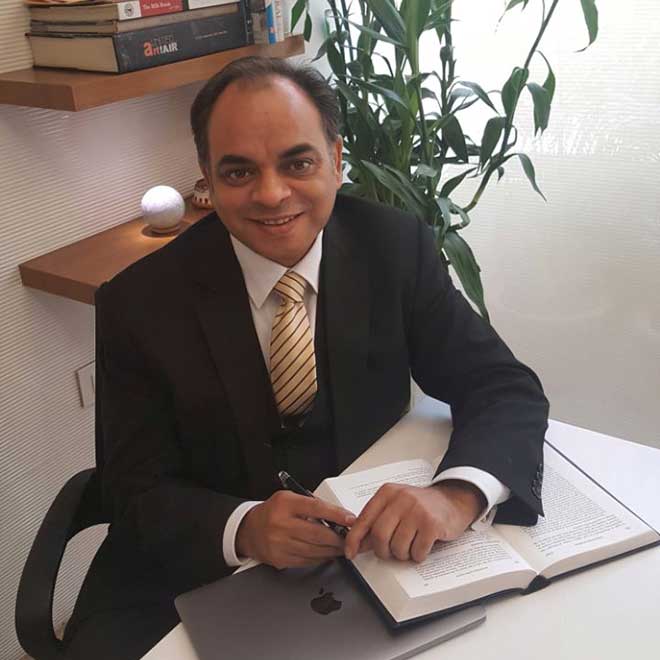 What are your areas of specialisation and how did you go about choosing these fields?
I started out in the High Court here in Delhi and have dealt with all kinds of cases which came my way. The only choice during those days was not to accept the brief being offered, which I never refused. Every case provides loads of learning if dealt with properly.
In 2002, as luck could have it, I got the opportunity to work as an in-house counsel for Benett Coleman and Company Ltd., for their internet division, Times Internet Limited. I took it as a challenge as I have never feared trying out new things. I joined the group as a legal manager and set up the entire legal team. I learned about the internet and the possibilities it could offer on the go. I also got great exposure in print media, radio, television and even in outdoor domains. We worked extensively for variety of businesses such as ad sales, travel, ticketing, hospitality, inventory sales, online auctions, telecom etc. as well as legally documented various new businesses. One of the major challenges was to offer a 'game of chance' for the public, equivalent to gambling in legal terms, through SMS and the internet. Being online exposed the said business to being present pan India at once. I realised that being the part of a business one needed a change in the perspective and effectively facilitate the way to do business, while ensuring that nothing illegal was done or caused.
It was a formidable experience working with the corporates and gave me quiet an insight into the dos and don'ts of handling the legality of the business from the front, including managing the compliances, IPRs and other legalese. While in Times, I provided the documentation for the Indiatimes.com website, including the privacy policies, terms and conditions for the entire business paradigm for the main website as well as various other sub domains under the Indiatimes brand which were not there before I had joined. I got to interact with the likes of Google, Yahoo, Amadeus etc., the leaders in their respective domains. Another feat was to create legal templates for the ease of business, which not only saved time and effort but also provided a comprehensive ballpark for the proper conduct of the business.
I was always connected to the litigation side, even as an in-house counsel. I obtained multiple stay orders from the Delhi High Court including staying operations of even international websites who were masquerading themselves as being a part of the Times group, by flouting / stalking on the IPRs of the organisation. I was soon promoted as the Vice President of the company. I was associated to the Times Group for over seven years and post leaving times, I joined EmaarMGF where I dealt with legal nuances of PPPs pertaining to SEZs, including residential housings, and golf courses. I also dealt with EPC, CFA contracts, arbitrations, etc. I also worked with Monnet Ispat and Energy Ltd. The Hon'ble Supreme Court cancelled the mines of the private sector and there were subsequent changes in the laws pertaining to the mining sector which brought in the new phase of e-auctioning. Those were eventful times for the mining sector as the cancellation marked the change in the entire paradigm of legal implications.
By this time I was more or less done with my SWOT analysis and thought of returning to my second home, i.e. litigation, as I found it to be better suited to my lifestyle and I needed greater independence at work. One of my dear friends Mr. Sanjay Aggarwal, whom I had known from CLC days and had a great understanding with, had started a law firm by the name of A & A Law. He offered me to join him as a partner in this firm and the rest is history. The areas of my specialization today are consultancy in the fields of corporate transactional documentation, hospitality, EPC contracting, IPRs, property related documentation and of course litigation.
At what stage in one's law school life must one pick a specialisation?
As soon as one understands their areas of interest, one must choose his or her areas of specialization.
However, there are various considerations that go into choosing specialisations based upon the areas of interest, his/her skill set, prospects of material gain, etc. Some students tend to favour areas of law which are still developing in comparison to others, the niche areas so to say, and I feel there has been no better time than now to scout for opportunities in these ever expanding new legal arenas where law tries to regulate unprecedented behaviours, transactions, technologies, so on and so forth.
I do feel, however, that the choice of a specialisation must rest more on interest than on any other consideration, because more often than not, in a field such as law, it is easy to lose interest and motivation, given the overtly academic nature of our business which needs motivated and driven individuals if they are to act as the machinery that transforms the law.
So, my advice will be that students follow their interests and chose a specialisation that they feel can continue to interest them and motivate them to work years after they've chosen it. I feel skill without interest is akin to a rocket fitted with a car's engine, it leads to wastage of potential. On the other hand, interest without skill leads to skill development, thereby transforming the car into a rocket.
I'm glad about the fact that in recent times, interning for a specified duration of time has been made mandatory in law courses, it equips students to make better informed choices about what areas they want to specialise in.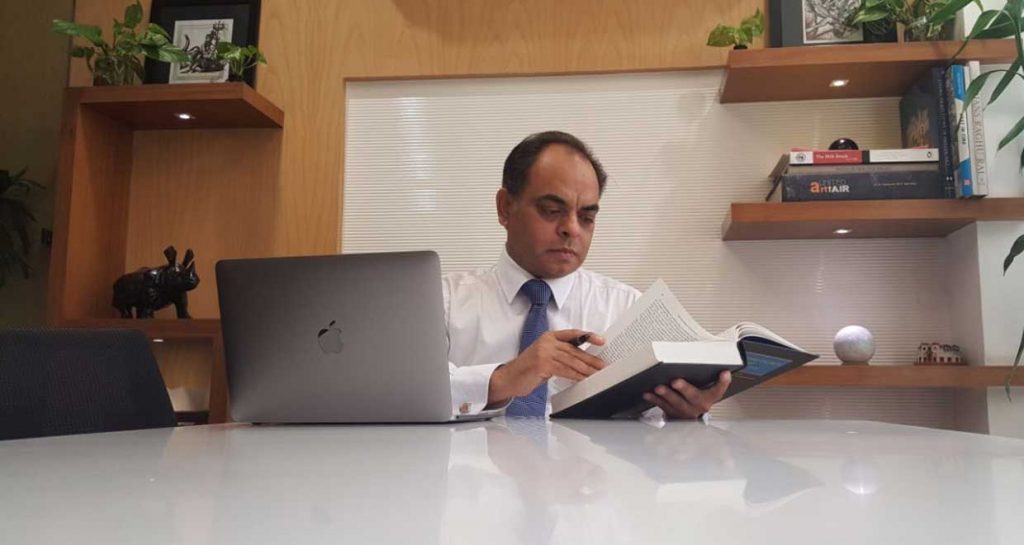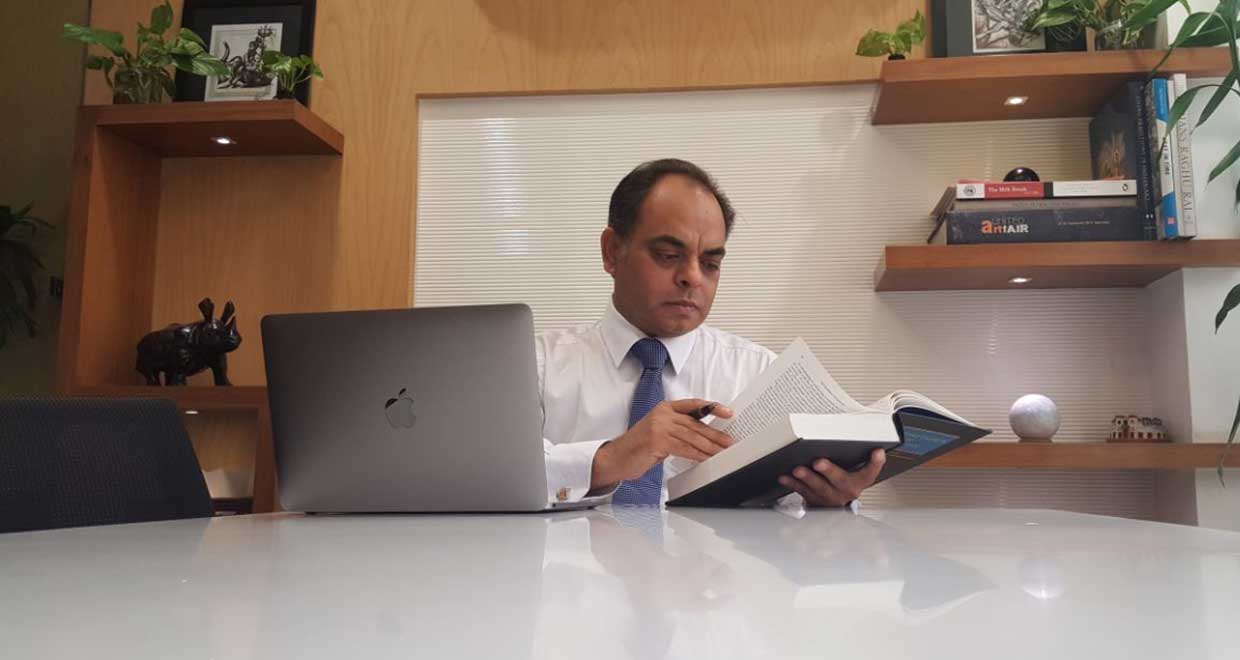 How important are grades, in your opinion?
This is something I feel very strongly about. Of course, having a son in his fourth year of law gives me greater insight into this topic. Ask any student pursuing a master's degree in law, and the answer without a shade of doubt will be yes. For LLM aspirants, especially the ones who wish to do it from colleges and universities abroad, it is a rat race, they need to score and they need to score higher than the people they are competing with because grades are a major objective criterion on which their applications will be accepted or rejected. I'm not implying that grades alone will land them colleges, but they do play a substantial part.
As far as litigation is concerned, fortunately, it is a field where only performance matters. No judge will dismiss a good argument simply because the lawyer making it did not have satisfactory grades in college. It may, however, impact an individual's employability, both in corporate jobs and in litigation, though that isn't necessary. On the employability front, I feel we owe a duty of care to young lawyers who are freshly out of law schools to refrain from judging them solely on their grades or overplaying the importance of grades while judging them. The approach has to be subjective as far as possible because intelligence or potential doesn't necessarily translate into marks.
In light of whatever I have stated here, there can be no definite answer to "how important are grades". This is a question that can only be answered within a certain context, so grades hold variable importance in my view.
The Indian legal education system is conducive to learning, though partially, and only for some students. The Bar Council of India governs the Indian legal education system, or at least practises oversight, stipulating basic attendance norms, laying down the subjects which are necessary to be taught etc. The real problem lies with the implementation of these policies and stipulations. Universities and colleges are given considerable autonomy in deciding how to test students and how to teach. In fact, these colleges, at least in practice, are free to implement the attendance policies of the Bar Council as they please which results in a wide disparity in the way question papers are set in different universities, how subjects are taught and how attendance concessions are granted. In some colleges there is emphasis on application based learning which is undoubtedly the best way to teach and understand the law, in some institutions teaching is merely a matter of making students rote learn bare acts. Likewise, the evaluation of a student's prowess is also far from uniform, with some institutions setting purely theory based question papers and others asking application based questions.
What is most disturbing is the amount of autonomy that these institutions have in administering attendance norms. It may not exist on paper, but it does exist in practice. I am an alumnus of the CLC, and do not believe that it is controversial anymore to say that strictness regarding attendance, at least in DU, is mild and the status quo remains maintained till date. On the other hand there are pending matters in courts regarding students getting debarred from appearing for examinations and being made to repeat entire academic years for paucity of attendance. There was recently an incident where a student committed suicide for the same reason and this is serious, it is a serious problem that is plaguing our education system. Norms are created to ensure that there is uniformity, there is no abuse of process, then how is it that institutions are allowed to act in such an arbitrary fashion?
There are colleges which refuse to grant attendance concessions for activities like mooting as well, which require time and which the Bar Council prescribes as essential to any legal course and then there are institutions granting up to 30 percent attendance concessions for the same. There are innumerable cases where medical certificates have been refused and students have been made to repeat years for valid illnesses. There are even institutes that lack students grievance redressal forums which I feel are a basic right of every student. I could give endless examples of such disparities which can potentially go on to unduly harm students, but I doubt any reader will have that kind of time or patience.
I do not support an unnecessarily strict and insensitive implementation of the 75% attendance rule, I know of no lawyer who has made a mark in our profession simply because he or she attended 75% of their lectures. Lawyers are made of more than an attendance percentage. I feel, if an eighteen year old has the right to choose who governs our country, I feel he or she must also have to right to decide whether they wish to attend a lecture, to intern, or moot. I'm not suggesting that this be an absolute right, I am merely suggesting that an implementation of this rule to the prejudice of a student cannot be justified, morally or academically.
In conclusion, I feel that our legal education system is conducive to learning but only for some and it can be made so for all if there is better implementation and oversight of the policies laid down by the Bar. There needs to be a check on the way institutions behave and there is a need for the legal fraternity to understand that a student, struggling to maintain his/her grades, while trying to build a presentable CV while fighting to prevent possibly debarment for not meeting the 75% threshold in most cases has neither time nor means to move court against his/her own college or university. Therefore, there needs to be a mechanism to keep a check on educational institutions and a legally protected right to students grievance redressal.
What, in your opinion, are viable options for a law graduate to consider on completion of his/her undergraduate course?
Options in life are only as viable as you make them. The viability of post graduation options depends on the personal liking. Getting into litigation or working for Corporates, Indian or MNCs are both favourable.
However, the interest an individual has in a certain subject is paramount. It is important for an individual to analyse the pros and cons of either field. The main difference being that the returns as an in house counsel start to come in the day one joins the organisation, including compulsive savings which form a part of one's remuneration, whereas litigation takes a few years of gestation. There are various aspects to litigation as there are various advocates taking their pick from the vast paraphernalia leading to the management of the entire process from pre-legal notice to post execution of the decree. For example, in case the individual wishes to concern himself more with drafting/research work and not so much with appearing before the court, one may join a law firm and get to work as a team to reach the final objective in a matter. On the other hand, if one likes arguing matters one needs to practice that craft. Again, it depends on the individual to choose relevant areas in both.
Is there any other suggestion you would like to give to our budding lawyers?
Of course, for any student reading this, specially anyone who may have skipped a few of my answers, my suggestion is, do read all of them, you'd find a lot of suggestive content to help you along your chosen path.