Sudipta Routh graduated in law from NLS, Bangalore, in 1996. After successful stints at ICI India (now part of AkzoNobel NV) and Trilegal, he went on to pursue his Masters at Queen Mary, Univ. of London, batch of 2006. Since then, he has worked with Clifford Chance, Luthra and Luthra Law Offices, and founded Agram Legal Consultants. He is currently Partner at SAMVAD: Partners, where his role entails Mergers & Amalgamations, Foreign Investments & Joint Ventures, Cross-Border Banking and Finance, Trade Finance, Debt Capital Markets (Domestic and International), Corporate Advisory.
In this interview we speak to him about:
His internships
His extensive experience at Tier-I firms
His current role at SAMVAD: Partners
What motivated you to pursue a career in the legal field?
As a science student I did the usual things science students did back then, many entrance exams. It helped that my CET scores were mostly non-reportable. I was surprised when I came in thirteenth in the NLS entrance test (no CLAT back then). My grandfather was a lawyer, but during colonial times. He passed away when I was quite young. My dad used to be in the army and a metallurgist.  He neither inspired me to take up law, nor was he inspired when I did. Very few (except the NLS faculty perhaps) had any inkling of the influence NLS would go on to have on legal education and the preeminent stature of the institution today.
Can you share some memorable experiences from you time at NLSIU?
Too hard to choose any one. Mr. Soli Sorabjee's speeches, Chief Justice E. S. Venkataramiah classes (he taught Constitutional Law 1 and 2 immediately after retiring from the Supreme Court), Mr. Ram Jethmalani's classes (he took a sabbatical to teach us Criminal Law for a month or more), Chief Justice Ahmadi (gave me my degree certificate), stirring speech by APJ Abdul Kalam at that time he was SA to RM. We had no idea we were interacting with the greatest president India would ever have. He signed a photograph for me, squatting on the floor, building a rocket – I keep this really carefully.  We were fortunate to have a lot of greatness rubbing off on us. Many of us were blissfully unaware though.  Sometimes, in hindsight, it was a little surreal too. Dr. Manmohan Singh (Chairman of UGC back then) had come by to inaugurate a hostel block. Two of my best buddies considered it their national duty to entertain him then and there. Of all things, they sang "Comfortably Numb" (quite badly, but it could've been the sound system). I can't say Dr. Singh was comfortable (he clapped feebly), he certainly looked numb. He went on to become Finance Minister next month, the magic of 1991 happened, then prime minister, the rest is again history – you make what you will of that, but if I hope those two rock stars are not reading this!
Amidst all this, there are those in the faculty who have dedicated more than a quarter century of their most productive years, who are still there now, and who still know each of us by our names and misdeeds. I am still living off that.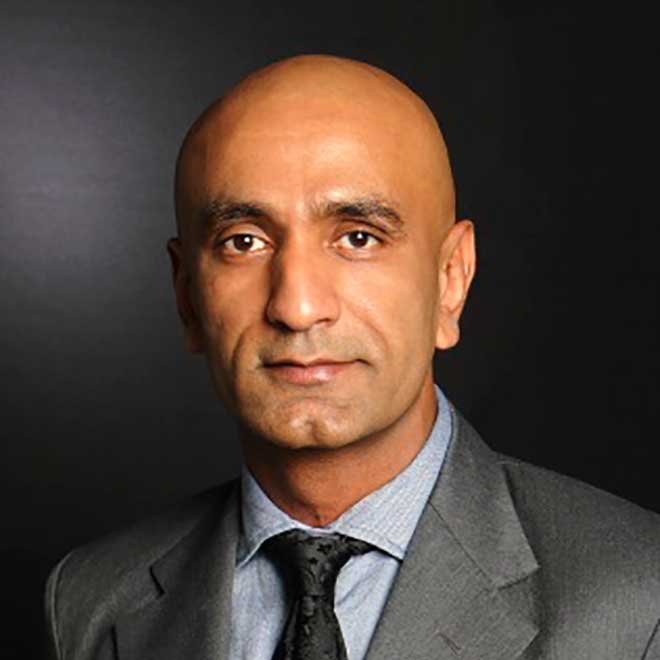 Did you pursue activities such as moots, debates and internships in law school?
The mooting standards were spectacular. Even before the first batch had graduated, NLS teams had already won international competitions. I mooted, but was thoroughly overawed. I focused on paths of lesser resistance, debates, quizzes, and other literary events. By my second year, NLS was dominating the "culfest" scene.  I was born for sports and athletics. M.P. Ganesh, India hockey legend, then director of Sports Authority of India (which is close to NLS campus), gave us full access to world class facilities. That was heaven.
My internships were in the High Court (Bangalore), chambers of a senior counsel, a PSU bank, an NGO, law firms in Bangalore and Mumbai, and two multinational companies in Chennai and Pondicherry. These internships were invaluable. They gave me a job, and the chance of coping with life experiences (in Mumbai, I would always run out of cash in the very first week, from Pondicherry I could send money home if I wanted, which I didn't eventually. By the end of the fourth year, I had a career plan (and several Plan Bs). By the end of the fifth year, I had three offers on campus (not without anxious moments). The internships had however already prepped me for whatever was to come.
Would you say law school prepared you for the real world practice of law?
The programme was superbly designed, even for the most indifferent student. The internship program was only one aspect. Other than the tough curriculum (two tests plus a project and a viva for each of the 60 subjects – none of which you could score below 50), we had a retinue of occasional / vocational teachers from every walk of life, academicians, industry captains, scientists, politicians, ministers, activists, sportsmen even, who taught us a life-lesson or two every now and then. NLS was conceived by brilliant educationalists, it also had the backing of the entire Judiciary, the Bar Council of India, the Karnataka Bar Council, the Bangalore University and the Government of Karnataka. The Chief Justice of India was the Chancellor. The Chairman, BCI, was the Chairman of the GC. I guess the odds were heavily against the "real world" when we stepped out.
What are your areas of interest? How did you discover such fields and cultivate your knowledge of them?
Intense focus in any one subject I owe to Professor Pillai (he continues to teach at NLS even today). His question papers were legendary. They were excruciating but hugely satisfying (i.e. if you passed) – at least eight to nine pages long and labyrinthine. They were invariably open book (the more you carried in, the worse your chances). He would set information dense scenarios (deviously misleading) which would require extremely quick analyses and a sort of synthetic application of competing principles. It was possible to come to diametrically opposite conclusions and be assured that both solutions were equally right. He provoked thought and demanded only the ability to solve problems – not swotting his notes or reeling off citations. So Corporate Laws and M&A was where it all began for me. I guess Prof. Pillai was really trying to inculcate method and application. He left the "imparting knowledge" part to you. Much later I would tackle a Masters, banking and finance, debt capital markets and restructuring, using only his approach.
As an expert in Mergers and Acquisitions, Banking and Finance, and Debt capital markets, can you tell our readers a little about the subjects and the nature of work they demands?
Maybe they all require different mind-sets. M&A perhaps requires a certain "structuring" knack based on comfortable ability with the corporate laws, exchange control, tax and some sector specific laws. Banking & Finance, less of "structuring" but far greater technical ability distilled from in-depth knowledge of market practices. Debt Capital Markets (especially the cross-border variety), a deeper regulatory awareness and conversational fluency with international market practices. Perhaps the common thread is really an ability to solve problems rapidly and deal with complexities even faster. Sometimes the spin-offs can be startling. When you are able to use a run-of-the-mill old hat technique in one practice area, add some bells and whistles, and push it out as as a "brilliant innovation" in another. This cross-pollination will make you stand out – you mustn't give the game away then, pretend it's an original brainwave, you are naturally quick witted like that, and in an everyday matter of fact way. Accept the applause graciously.
What was your first job out of law school and how did you secure it? 
ICI India Limited (now Akzo-Nobel).  ICI was looking for an entry level M&A and corporate lawyer. I had gone through two rounds without breaking a sweat (I had just interned with an MNC). My final interview was with my to-be "super-boss", sharp eyed and intimidating. He immediately picked up on the word "treaties" in an obscure paper I had unfortunately mentioned in my CV – "Economic Analysis of Indian Double Taxation Treaties" (My wife-to-be, NLS senior batch, had made a "serious contribution". I had speed read the Indo-Mauritian DTA though, some months ago).  He asked me how many "treaties" I had to analyse to write this "seminal, heavy duty paper". I distinctly felt the rug slip. I blurted "all" (mostly by reflex) and looked surprised that he should even ask? That was it. He stopped his interrogation immediately. I saw a paternal smile which clearly said "You are hired!" Much later, I fessed up to him and my boss – I could hear the boss man laugh long and hard.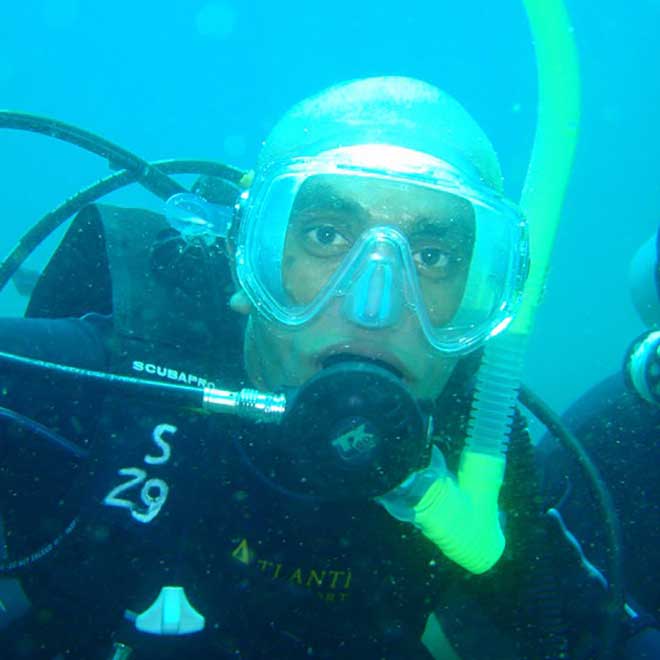 What was your work profile at ICI Group? 
ICI had just launched a take-over bid on Asian Paints. This was apparently the first bid under India's first "takeover code", freshly minted in 1994. I had two wonderful mentors – two bosses, one in Calcutta the other at Delhi. They gave me a free hand (but would always keep an eye, I didn't know then). I ended up fronting 3 M&A deals all by myself (or so I thought back then) by my 3rd and 4th year at ICI. I left suddenly, on a whim, to join Trilegal – but ICI immediately followed as a client.
How did you secure an appointment with Trilegal?
The name would come a tad later. The founding partners were actually founders of three firms which they had started-up independently (at around the same time) in different cities. Sridhar and Karan (seniors at NLS) in Mumbai, Akshay and Anand in Delhi, Rahul and Prem (again, seniors at NLS) in Bangalore.  What I remember hazily is sometime in the winter of 2000 these gentlemen were in Delhi (possibly discussing Trilegal?). I was with ICI based at Delhi then and Sridhar caught up and asked if I would join Singh and Gorthi at Mumbai. I immediately did. Trilegal was christened very soon thereafter.
I was an M&A partner. ICI had followed as a client, for an acquisition from Hindustan Levers (HLL). Then HLL hired us soon after for one other – they were across the table on that first deal. My two mentors at ICI (one of them had already moved on to a famous technology MNC as GC and the other would, a little later, as GC to a bellwether IT giant) stood by and referred a couple of acquisitions. I had not planned on leaving Trilegal. I went to London to complete my masters in Banking & Finance, to come back with perhaps an extra arrow or three in my quiver (or at least that was the plan). The LLM without the work experience would not nearly count as such. So therefore Clifford Chance –that stint continued longer than either I or Trilegal had planned.
What motivated you to finish your masters? 
This was planned for long time. I planned on doing my masters back in my fifth year. We were allowed a choice of either M&A or Banking & Finance for our 5th year clinicals. You couldn't choose both for some reason. I, of course, opted for M&A with Prof. Pillai. So Banking & Finance was definitely on the cards for later.  Banking & Finance is also hugely driven by market practice, so this had to be a "practical" and working programme with an assured return on my investment (never bright enough for a scholarship). I picked a very specific programme (designed by Prof. Walker) at Queen Mary, CCLS after many months of painstaking research. As with the programme at NLS, this programme featured several partners from Magic Circle City firms – A&O, Linklaters, Clifford Chance, Freshfields, Chadbourne & Parke – the GC of World Bank and the redoubtable Philip Wood.
The LLM would give me a new livelihood and a dual qualification in an international market. It is probably not enough to have an objective. You need a strategy (or two or three). Choosing a programme and the timing is part planning part luck. If you are pursuing a career in academics or with multilateral organizations, it is best you plan from your fourth year onwards and finish your masters as quickly as you can (the long slippery slope of an M.Phil / Ph.D lurks ahead, so Godspeed and good luck). Naturally, your choice of subjects will be simple and mostly driven by your forte. If you desire to augment skill sets, you should ideally hold until you have about four to five years of work experience. At this stage, your choice of universities and subjects will become increasingly complex as also your objective. An LLM without work experience is really a sabbatical – which is hardly a bad thing. Go out, enjoy yourself, take a break and come back enlightened to boot. Do it for the pleasure. Do not expect a payback. An LLM combined with work experience is not only force multiplayer, but you could cunningly weave in the "sabbatical" part. I saw a lot of UK and Europe on a shoestring while studying and working in the UK. You do have to fret about the "work experience" bit right up front though.
How did you secure an appointment with Clifford Chance?
I had completed my masters with an emphasis on leveraged finance. This was a high risk strategy given the Indian context – you still cannot structure PE deals in India using leveraged finance structures. Which meant, if I couldn't secure a position in UK, the LLM would become a sabbatical (default setting – screensaver, I could have lived with it). The acquisition finance market was highly stratified at that time. The magic circle firms did the large (above USD 500m) and the mega deals, and the small and lower mid-market deals were the preserve of the silver circle firms. CC was at the centre of the centre of that universe. I planned my application well in advance, did tons of research, and wheedled several decent references. I did many interviews with other firms for practice. Enrolled with agencies. I keenly followed CC's India plans on a daily basis. Made friends and tried to influence them –no stone unturned. Even then, when I got the call it seemed like the Lotto Euromillions numbers just tallied (I used to buy those tickets too). I was a senior associate with "50X" – as the CC banking and finance team was known back then. This was probably the best outfit for acquisition finance transactions. I did a lot of heavy lifting on headline grabbing international acquisition finance transactions, besides bilaterals and restructuring (finance). The work culture was truly world class. There were lawyers from all over the world with absolutely stellar partners. It is my second alma mater, a mothership, very close second to NLS.
In September, 2008, Lehman Brothers collapsed, literally, in front of us. The European headquarters were located at Canary Wharf, very close to CC. I think it was a Monday when I turned up for work. I saw about 2,000 Lehman employees (some good friends too) cramped outside Lehman offices in Jubilee Park. That, for me was a graphic and symbolic snapshot from ground zero of the beginning of the 2008 crisis. Thereafter, the leveraged finance market simply fell off a cliff. Some in 50X shifted to restructuring, others moved on. I did restructuring for about 8-9 months, which was absolutely fascinating (especially whilst working with the Bank of England and Her Majesty's Treasury) – but this was no longer a sustainable career option. I returned to India to pick up from where I had started, with those extra arrows in my quiver.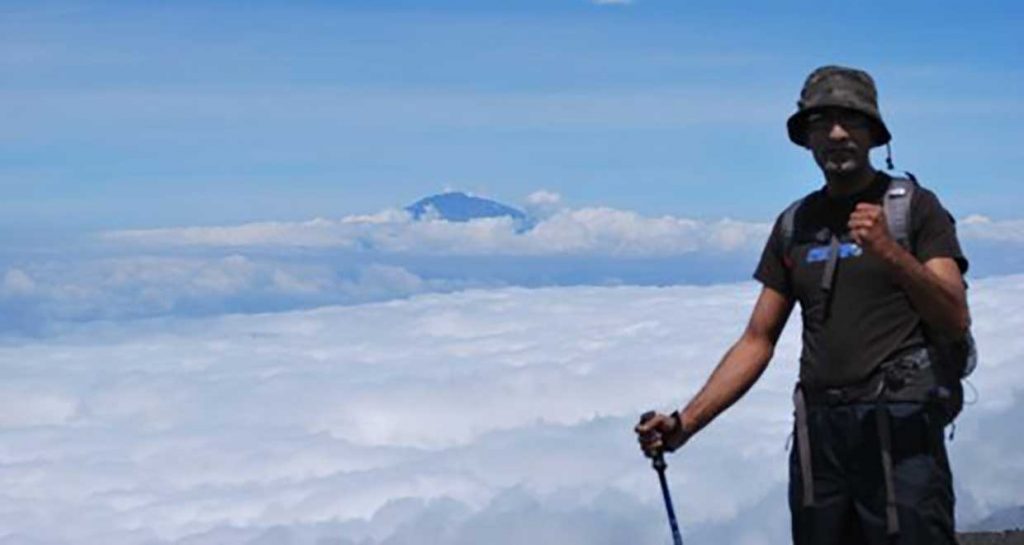 How did your appointment as a Partner at Luthra & Luthra happen? 
In mid-2009, Mohit Saraf was in London. We met over breakfast near Hyde Park. He asked if I would like to join L&L. It took nine months to return to India, but Mohit was more than patient. I joined as an M&A and Banking & Finance Partner at Mumbai.  Later, I would go on to develop the international debt capital market practice piggybacking on L&L's superb ECM practice.  
While at CC, I met with Vaishali Sharma, then Partner with AZB Mumbai. CC had tied up with AZB and she was in CC London in an ambassadorial capacity. Vaishali would return to India and later go on to found Agram Legal Consultants as a sole proprietorship in 2014. After nineteen years of doing everything (in-house, private practice, masters, magic circle…), what remained was the entrepreneurial plunge. In May 2015, I joined Agram.
What was your role in founding Agram Legal Consultants? 
We converted Agram to a partnership. I was now well and truly into the business of law from scratch, even doing IT and server maintenance by myself. Vaishali was already adept with both the practice and business of law and in addition proved to be an excellent administrator, bookkeeper, interior designer, HR and constant gardener.  The hurdles were many, but nothing loyal client following and good old fashioned project management couldn't take care of.  As with the practice of law, the business of law, too, threw up more than one right answer. We looked at Agram's growth from two different perspective. Vaishali focussed on the bottom line with quality as the primary driver and I was looking to grow the top line by adding partners and offices. Hindsight would prove us both right, but for that we needed two different platforms.
You are currently a Partner at Samvad Partners? 
I was looking for a larger platform around mid-2016. On account of a sporting injury I was admitted in Breach Candy. Harish (batch mate at NLS and old friend) and Vineetha (college mate from NLS and old friend), two of the three founding partners of Samvad came by for possibly the weirdest hiring decision Samvad has made to date. I had just undergone surgery, full of some potent IV stuff they were shooting (legally) – so I probably wasn't too coherent, but over coffee and masala dosa (or idli?), at Breach Candy canteen I may have convinced Harish and Vineetha somehow. For me, the lifelong friends I made at NLS were yet again banding around me and it was an easy and natural choice. The transition was seamless. I continued with the very same M&A and Banking & Finance deals I was working on. Strangely, my clients didn't seem to miss a beat (or may have pretended they didn't) – not even when I was in hospital and these were large cross-border deals.  There were many law firms and many group email ids – so Agram servers were still being pinged. In one deal, Vaishali had to actually step in independently – that was hilarious.
What hurdles have you faced in building your career as it stands today?
Mostly my own pig-headedness and delusions of how clever I am.
How have you overcome them and what lessons have they taught you?
I have learnt to constantly double guess the calls I make. The lessons are: not to take myself too seriously; to remember that, success and failure are two sides of the same coin; and with luck (lots of) and planning (even more of), you will often win that toss (maybe, can't really say for sure).
What are the qualities one needs to develop to succeed in the world of corporate law?
Do not depend on your knowledge and expertise with law alone. If you cannot understand your client's business and financial imperatives, you would serve that client really well by not offering your services in the first place. And borrowing from my old mentor- "God resides in the detail".
What qualities do you look for while recruiting law students or young lawyers? 
Problem solving. How I wish I had preserved Prof. Pillai's question papers. CGPA may /may not / sometimes / depending / inter alia get you through, but then again, maybe not; yesno?
How do you maintain a work- life balance?
I look to squeeze the last drop of fun from out of every waking second, of every of minute of every hour. Rest of the time I sleep as long and as fast as my baby daughter. So far this has worked perfectly. This is more than a good bargain / balance / whatever this "work- life balance" thing be – at my age, I accept this with gratitude.
What advice do you have for our readers who are primarily college students?
Experience is a comb nature provides you with once you are bald. I am.