Sindhu Shankar is a graduate from National Law University, Jodhpur (Batch of 2011). Thereafter she worked with Corporate advisory and Technology practice group of Poovayya & Co., Advocates & Solicitors for two years. Later, she switched to Infosys Ltd. as a Senior Associate Legal Counsel. Recently, she has been promoted to Legal Counsel there.
In this interview she talks about:
Law school experience at NLUJ
Work experience at Poovayya & Co.
Work and internship procedure at Infosys
How would you introduce yourself? Could you please share a little bit of what motivated you to pursue law as a career?
I am an in-house legal counsel with an interest in new technology and related laws and policy. I am currently a Legal Counsel with Infosys Limited, and work with the team advising the Australia and New Zealand part of the company. I was previously with the corporate team of Poovayya & Co., and was part of the firm's technology practice group. I am an alumnus of National Law University, Jodhpur.
I harboured a love for literature, excelled at debating in school, and had an aptitude for reasoning and current affairs. Given these interests I was propelled in the general direction of law school.It was only much later that I discovered that law could be applied to my other passions like technology and innovation. The prospects of working on the challenges of new technology over the coming years and the developing legal landscape in the Asia-Pacific region motivated me to pursue a career in this field, with a focus on this region.
Tell us about your college life at NLUJ. What all activities did you partake in? Please tell us about the manner in which you approached academics while in college.
I really enjoyed laws relating to technology and innovation, and this served as the focus point from which I perceived other areas of law.I undertook a variety of interesting internships (including a criminal law and sessions court internship experience, the employment team of a public sector undertaking, corporate teams of law firms and my internship with Poovayya& Co.). I also participated and excelled in co-curricular activities relating to public international law. I was also involved in mooting, MUNs, debates, client counselling, and the works. My involvement in the Cultural Committee and the Committee for Protection of Environment largely contributed to my time at National Law University, Jodhpur. Heading various activities of the committees and setting the stage for the first edition of the NH65 cultural fest was very fulfilling and an important part of my college experience.
What I cherish the most about having attended National Law University, Jodhpur is the sheer variety of opportunities that the college facilitated for us students. Being able to try different activities and explore different aspects of the law helped me learn from each of them, and figure out what I wanted to do (and more importantly, what I did not want to pursue).If law school is all about figuring out what you want to do, and finding a way to do it, I would say it worked out pretty well for me.
What were your areas of interest during your graduation? How did you go about developing expertise and knowledge in these areas?
I was drawn to public international law and diplomacy during my graduating year, but did not actively pursue mooting or MUNs in my first two years at law school. In fact I began mooting entirely by chance, and only because a speaker on an international moot team dropped out in the very last minute, and the spot was thrown open to the person topped a written test on public international law. My co-speaker on the team was a seasoned speaker, and with his guidance I started mooting. Preparing for international moot court competitions helped develop my interest in and knowledge of public international law. Health law, which was introduced as an experimental course for my batch, also caught my fancy and I would follow developments in legal aspects of health innovation. Participating in the WIPO panel at the Harvard Model United Nations in my final year, was a culmination of my two interests during graduation – health and technology laws, and public international law.
I continue to be interested in public international law at an academic level, and judge moot court competitions including the India national rounds of Jessup, the GNLU International Moot Court Competition, and the Surana&Surana National Corporate Law Moot court competition.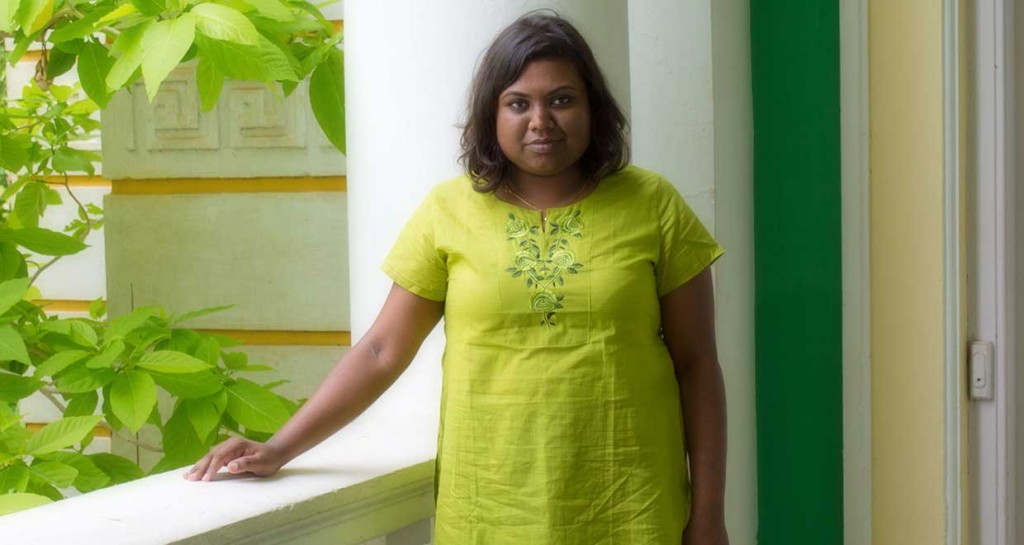 Did you find that your law school education had prepared you sufficiently for the many tasks you were required to execute during your internships and later at your job?
My law school education equipped me withthe ability to find anything I want to find as long as it exists, the ability to learn new things and apply them in a logical manner, and the ability to process a lot of information in a short amount of time and convey it in a simpler manner. I believe these skills were vital for the tasks I was required to execute during my internship and remain very relevant in my current role.
Soon after graduation, you joined Poovayya& Co., Advocates & Solicitors as an Associate. How did your appointment take place? What worked for you in securing the job?
I sought an internship with Poovayya&Co., in my final year, with an intent to work with their technology law practice group. During my internship, I found myself thoroughly enjoying the varied nature of work I was handling – from litigation relating to use of new technology to compliance advisory on innovative ideas, for all sorts of clients from multinational companies to baby start-ups. My one month internship was extended, and my internship culminated in a pre-placement with the firm. On graduating I joined the technology practice group of Poovayya& Co., at Bangalore.  I believe my prior interest in and awareness of new technology, appetite for related work and performance during the internship helped me achieving my goal in working for the firm, and the practice group within the firm.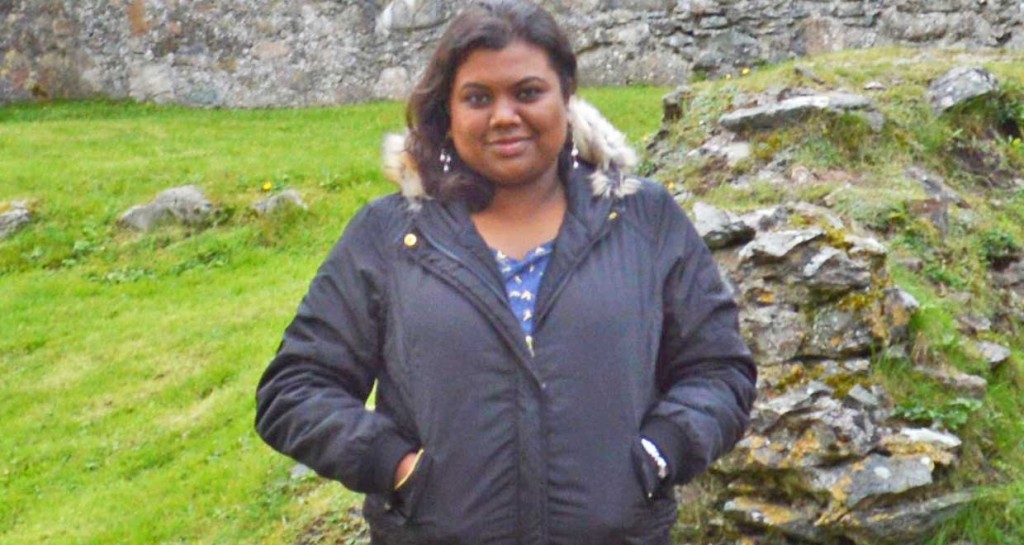 Generally the first year after graduation is the most defining time of a fresh law graduate. What would you suggest a fresh law graduate should do to hold spirit and utilise the opportunities available?
If one has not already figured out what one wants to do during law school, the first year after graduation is the best time to cast your fortunes with the opportunity which appeals to you the most, and figure out whether you want to pursue it. While a good salary package is important, most fresh law graduates fail to account for the 'opportunity factor' of working in certain roles at certain organisations, which are otherwise less lucrative to start off with. I would suggest that fresh law graduates focus on the experience and learning they are going to gain in the first few years than give importance to the possible signing bonus that lands in their laps. Try everything, you never know what you might like or you might experience.
You left Poovayya to join Infosys as Senior Associate Legal Counsel in 2013. What prompted you to make this choice and what made this shift possible?
The chance to work with Infosys presented itself at an opportune time when it made sense for me to gain more hands-on experience in the areas of my interest, and start specializing in a particular area of technology laws. While working at Poovayya& Co. was a fabulous experience in terms of the variety of projects I got to work on and see through, and my learnings from the team I was working with, a role with an in-house team where I would have to look at law through the lens of business and risk profiles, presented a new set of challenges. It certainly helped that the Infosys legal team functions a lot like a firm, and has an established and good reputation in the IT business. It also helped that my mentors at Poovayya& Co. supported my decision to move to Infosys in light of my career interests, and encouraged me to explore the opportunity which was presenting itself.
Recently, you've been promoted to Legal Counsel at Infosys. How did you go about achieving this?
I work with the team advising the Australia and New Zealand part of the company. I believe working as a part of a close-knit team, working closely with senior team members who are stalwarts in their areas of specialization, and the learning opportunities that working with my senior colleagues have provided me with have furthered my personal and professional development. I also appreciate that at Infosys, I have the flexibility to work on my other areas of interest such as intellectual property and data privacy, and take on projects which interest me.
We would love to hear about your work profile. What is a normal workday like? Being the Legal Counsel, what are your responsibilities?
A normal work day would involve drafting/reviewing, negotiating and advising on all kinds of commercial contracts for Infosys' business in the Australia and New Zealand geography. This would include working with my colleagues who handle other jurisdictions or advise other Infosys group companies, colleagues from other internal teams and business functions on various issues, and front-ending with Infosys' clients on our transactions. Occasionally, I would also work with internal stakeholders on non-contractual commercial issues such as intellectual property, data privacy or internal policy rollouts. I also oversee the functioning of the Infosys Legal team's internship program.
What were the biggest hurdles and challenges in the first few months? How did you deal with them?
Moving from a law firm to an in-house team, my biggest challenge was in understanding the business of the company and the industry as a whole. Working for a singlepoint client(Infosys) and multiple internal clients also meant there was a lot of history behind the strategy of the company, and that I had to update myself rather quickly on my understanding of the business. Talking to my colleagues and hands-on training on the job helped me deal with the challenges and familiarize myself with the circumstances of my role. The challenges of advising business in a geography I was not familiar with, and working with experienced colleagues in the region has been a massive academic, professional and cultural learning experience for me.
What are the primary essentials of a corporate lawyer? How do you say a fresh graduate can work on building these skills?
The essential skills of a corporate lawyer are the ability to acquire knowledge, the ability to act on the knowledge and communicate the same, maintaining a professional network and acting in a professional and ethical manner at all times. The first two are a matter of passion for the field, and a good understanding of the subject matter at hand. A professional network is a matter of time, and professional integrity, as C.S. Lewis puts it, is a matter of 'doing the right thing even when nobody is looking.'
What are the primary professional ethics you follow while at work? How do you deal with mistakes or errors?
Infosys is powered by values based on client value, leadership by example, integrity and transparency, fairness, and excellence. My personal and professional ethics align with that of the company.
Mistakes and errors are inevitable. I believe that as long as you own up to your mistake, alert those who need to be alerted and bring a solution to the table along with the problem, you can redeem yourself to some extent.
What is the procedure to apply for an internship at Infosys? What should one do and how to contact them to apply for an internship? What are the qualities which they look for in one and his/her CV?
The Infosys Legal Internship (ILI) program was initiated approximately ten years ago with the intention of enriching the law student community and bridging the gap between law colleges and corporate legal departments. In this process, the ILI program has reached out to more than 1000 candidates and shortlisted approximately 50 interns over this period.
We at Infosys Legal are very keen to recognize budding talent and nurture such talent. However, we also are particular that any applications coming through should display uniqueness and a sense of individuality. We wish to remove commonly held myths that brand names and bulk internships or moot courts are the path to securing internships in big corporate legal teams. Our focus is to select those interns who have a passion for the law and using this passion wish to carve their own space in the legal fraternity. The ILI program offers our interns the opportunity to work with our legal functions across our group companies, on a variety of assignments
Our internship process is relatively simple. Interested candidates may send their CVs to abhijit_poonja@edgeverve.com and sindhu_shankar01@infosys.com. Abhijit and I manage the India ILI program for the Infosys group. From the CVs received and on their respective merits we shortlist candidates for interviews. The shortlisted candidates are then interviewed by us, and this interview determines whether Infosys shall extend a time bound internship offer to the selected candidate. We usually entertain applications only 2-3 months before the candidate's proposed internship period and as a process we usually select only 1-2 interns each month.
What are the basic subjects which one should read and have understanding of before sitting for an interview?
I would suggest gaining a good understanding of how the legal team of each company works, and figuring out where one fits in, in the team. In a vast ocean of opportunities, it helps to be in a role which fits you personally, aligns with your goals, and from where you are able to contribute to the team most effectively. The legal team at Infosys has lawyers with varied career paths and specializations. A few things I find are common characteristics among the people I work with at Infosys are the ability to learn, the ability to adapt with new learning, being a team player, and a strong work ethic.
Is there any other tip you would like to give to our budding professionals?
Internships provide an excellent opportunity to experience what it is like to work with different kinds of teams and clients, in different areas of law. I would suggest that law students explore the avenues available to them through internships, before beginning to specialize in a certain kind of legal practice. For budding professionals, it does good to know what you do not want to do, before figuring out and passionately pursuing what you want to do!