Souvik Paul Mazumdar graduated from M.S. Ramaiah College of Law in 2005. He joined ALMT Legal soon after. His corporate practice includes advising and assisting corporates and promoters in private equity investments, mergers and acquisitions, cross border corporate structuring and capital market transaction. He has advised clients in international offerings before AIM (Alternative Investment Market) in London. He has also been closely associated with various sports management and celebrity management companies as a legal advisor and is currently concentrating on developing and building the Sports, Media and Entertainment law practice of ALMT Legal.
In this interview we speak to him about:
His journey from being an Associate to Partner at ALMT
His experience working under varied verticals, under a host of capable mentors
Taking his father's legacy of legal practice forward
Was law always the career you wanted to take up? What inspired you to pursue law?
To be very honest, yes, law was always my first choice. I did try my hand at the National Defence Academy by filling the form and was also fascinated by the Navy, but these were fleeting interests. Law has always been my constant passion
My father was a senior lawyer in the Guwahati High Court. He inspired me to pursue law. I remember being in awe of his extensive collection of books and watching him read all day. Unfortunately, I never got the chance to practise under him as he passed away while I was in school. But the apple doesn't fall far from the tree, does it. I feel connected to him through my practice of law. I love challenges and in a profession like law, every day is a new experience. The learning never stops when you are a lawyer. There is a new problem each day and with it emerges a new solution every time.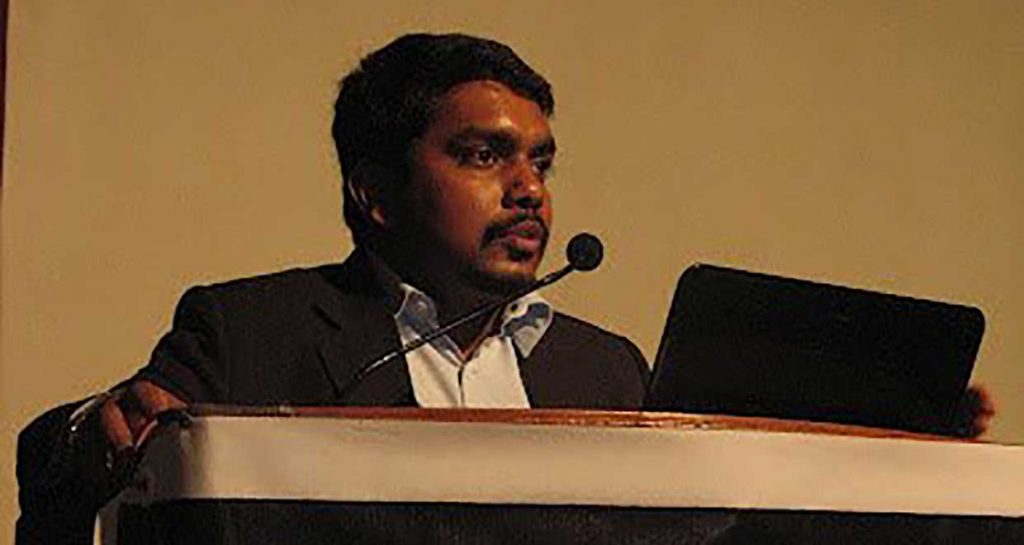 You graduated from M.S. Ramaiah College of Law; tell us a bit about college life at BU.
My time in college is unforgettable. Apart from just academics, those five years taught me to be independent and face the world on my own; to be able to overcome any hurdle. Coming from a small town, I had a bit of a culture shock, but managed easily. Apart from studying, my main interests were sports and motor biking. I used to play every possible sport, especially cricket.
How did you come to join ALMT? What was your experience there like?
I was supposed to intern with ALMT Legal along with my friend Debosree Paul during our final year. Unfortunately, that never crystallised. But I was acquainted with the ALMT Legal team. Mr. Arvind Kamath (my professor at Ramaiah College and now Partner at ALMT Legal) knew Mr. S.R. Arun (Senior Partner) and Mr. Prashant Popat (Senior Partner) personally. He suggested that I meet them for an interview and the rest is history.
I believe that a fresher should concentrate on learning during the early years of their professional life and should not bother about packages. As my senior Mr. Vachan always use to say, "for a lawyer, the first ten years is learning, learning and learning, after ten years, the 'L' goes off and it is earning, earning and earning". A fresher should decide what he/she wants to do and accordingly take a call to decide the right place. Work quantity and quality is very important.
My experience over the first few years was very interesting. I made mistakes and learnt from my mistakes, I was too enthusiastic about many things. I started my career as an immigration and IP lawyer and moved to proper corporate law, employment law, sports law and media law gradually.
ALMT was your first job and continues to be your workplace. What are things that you enjoy most about working here? How have you seen the firm grow during your twelve years here?
I enjoy everything about the place! The people, the learning, the atmosphere, the seniors, the associates, the work culture, the bonhomie, everything. Most of us have been here for years and just love to be here and work and contribute towards ALMT Legal's growth each day. I have grown from a fresher associate to a Partner.
The firm has grown in diverse ways. It started in 2003 in Bangalore and I joined in 2005. When I joined, we had three partners and six associates (including me). Today we are twelve partners with almost 40 associates.
We have grown in terms of clientele and also expertise. Many practice areas have developed in front of me. Today, we are a full service law firm and can assist clients across the globe and through different verticals.
Have you had a guide or mentor in the industry? Do you think it important to have someone to look up to and take advice from in shaping a successful career?
At ALMT Legal, I had many mentors. They were always around to guide me. Rajat Bopaiah and Junia Sebastian were always around to help me as friends. They corrected my mistakes. I have learnt to be meticulous with Dhanya Menon's training. Rakesh Prabhu was my first senior and helped me grow over the years. Mr. Arvind Kamath is like a teacher to me. Mr. Prashant Popat's teaching made me a better human being. Over the last twelve years, I have changed a lot; I've learnt to be a better person, and that is because of Mr. Prashant Popat.
Last, and perhaps the most important is Mr. S.R. Arun. People who know me are aware of his influence in my life. He has been a true mentor to me in honing my skills as a lawyer. Everything I know has been taught by him. If I end up being even half the lawyer he is, I would consider that a huge accomplishment. I think having a mentor definitely helps you a lot. It is a huge benefit.
As one of the most sought out after places for internships in Bangalore, what does ALMT look for in prospective interns and employees?
What we look for is dedication, the hunger to learn and discipline. If you have these attributes, the sky is the limit.
Your body of work includes cases dealing with M&A, Capital Markets, Sports Law, Entertainment and Media Law, Private Equity, Labour Law etc. How did you manage to build such a diverse repertoire?
It is the hunger to learn that drives me. It is not that I decided to take up all these areas of practice. It happened and I decided to flow with it. I love challenges and these were challenges.
One morning in 2010, I was in Mumbai to assist a client with his media law and sports law related requirement for the next eight months. It was the first time that I was dealing with something like that. The firm trusted me and I trusted my confidence. And that's how the journey of sports law and media law started.
What are the tricks to good legal drafting and advising clients successfully? What are the rookie mistakes that can be avoided?
What you need to do is read well, be well prepared about your client's background so that he need not give you the entire story, be a good listener, make notes for everything, have an eye for detail, think from a devil's advocate perspective, avoid copy-paste and if you do so, please read it again to verify, keep things crisp and to the point, as this is not an examination paper where you think of filling up pages, and above all, be patient
As a partner at ALMT, what does an average work day look like for you? Our readers would be very interested in understanding the roles and responsibilities of someone in your position.
Average work day is anywhere between ten to fourteen hours of work. During transaction and deadline deliverables it can go upto 24 hours also. It is a personal choice that you make.
Responsibility of a Partner is like the captain of the ship. You need to drive the client attorney relation. You are the person responsible. Be attentive, review everything, motivate your associates and when required do some fire fighting too.
Outside law you have several interests including reading, painting and sports. How do you manage your time effectively between work and your hobbies?
I try to keep my weekends free. Dedicate time to my beautiful wife, my adorable dog and to my hobbies. A busy man always finds time for things that can keep him busy. I was one of the co-founders of Justice League Cricket Club and have been actively involved in organising the Law Firm Tournament in the past and also participating in many Corporate T20 cricket tournaments.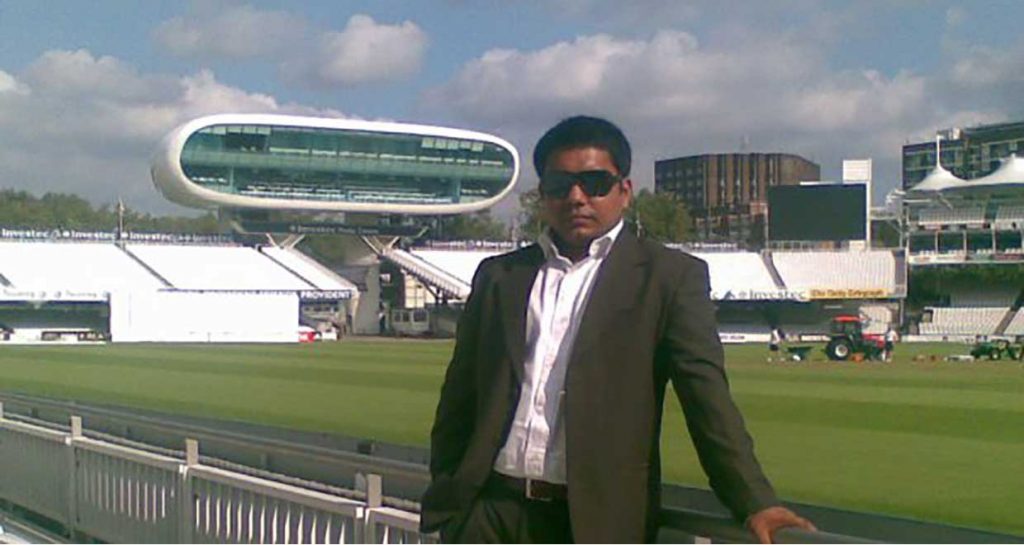 Where would you like your career to take you in five years?
I have never been an astrologer trying to see the future. I take each day as it comes so probably enjoy what I am doing and touch base on some newer verticals of law.
What is your advice to fresh graduates who aspire to work at law firms as Associates?
Be yourself and the world will accept you, but yes, you have to be focused, develop new interests, be dedicated and diligent, and control your arrogance.
What would your parting message be for our readers, given that most of them are young lawyers and students of law?
Be good and do good. It is a lovely profession and there is so much to learn. Just follow your instincts and believe in destiny. When I was in school, I believed that I was destined to study law in Guwahati and practice litigation in Guwahati High Court. Look where I am today. Don't get too hassled and paranoid with events happening around. Stay calm and as my senior Rakesh says, "keep walking".