Swati Dalmia graduated in law from Bangalore Institute of Legal Studies, in 2009. She then went on to pursue her Masters from NLSIU, Bangalore, with a specialisation in Business Law. She is also a certified Company Secretary. Swati has been working with Fox & Mandal, Kolkata, since November 2009.
In this interview we speak to her about:
Being a Company Secretary
Her role at Fox & Mandal
Her experience thus far
How would you like to introduce yourself to our readers?
I believe in the dignity of labour. There is dignity in every job. And if anyone disagrees with me, I don't even understand it. I do my job with a lot of effort, with all the right means. I am passionate and totally committed to my work. It's been almost seven years in this profession and the journey has been quite fascinating, enriching and fun-filled; while working at Fox Mandal along with my seniors and colleagues.
What motivated you to pursue law?
If I would be allowed to say so, then with all modesty, I would admit more than me having to choose law, it chose me. Law enthralled me, embraced me, and gave me a vision. Studying law and practising law is not the same. Various people study many subjects but practise what they love doing most. When I ventured into this world of law I was mesmerised with its vastness. Post my board exams I wanted to move out of my hometown and started exploring opportunities, looking for courses and colleges, and then settled for studying law. Today, I'm happy about choosing this subject.

How important are grades, in your opinion?
Success is peripheral to hard work. If we work hard with the right attitude, seek knowledge at any and every given point of our lives, we shall surely be successful. There are no set standards to succeed, to each is his own. In our academic life we seek success by getting more marks but that does not ensure the making of a good lawyer. Yes, it does make you a good student; grades are very important since it is the most focused tool to measure one's success rate. The hard work academically bears fruits when it is time to be selected among the lot, good grades give you accessibility to a better platform. It is more important to be a consistent performer and thrive to attain more with an undying quest for learning. There is a huge difference in being a good scholar and a real player in the industry.
Tell us a little about your days in law school.
My law school days were just fantastic, the best days of my life. It was an ocean engulfing me; there was so much activity all around me. I wanted to do it all. I maximized my time in a productive way, was very active as a student, and I loved being that way. I tried to excel in academics, participated in several moot court competitions, debates, seminars, client counselling sessions, research papers, etc. I pursued the company secretary course along with law and finished it even before graduating as a lawyer. I still remember the most stressful part of my law school days was writing my ninth semesters and then just after a gap of three days sitting for my CS Final exams. It was then that I realized how friends and family help you achieve your goals.
I think I was quite enthusiastic and wanted to do everything possible which also included not missing a single party happening around me! Yes, I enjoyed myself and made friends for life.    
What are the subjects that you took particular interest in during your law school days?
Every student is exposed to all subjects in law. The curriculum is almost the same everywhere. Torts and contracts are the basic foundation and the most interesting subjects possible. But since I took up the company secretary course and later pursued Masters in Business Law, I think, as a fresher, I was at considerable ease (in comparison to other statutes) while working on the companies act and its allied statutes.
But I strongly feel that law school days are the time to explore academically and not to decide upon your career option. One has to make a choice and may go with the flow and his instincts but the ultimate decision comes when one joins the industry and starts practising.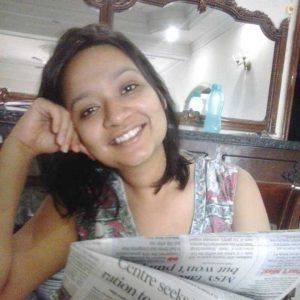 In your opinion, what are the law school-centric activities that you would recommend as necessary experiences for every law student? 
Read, read, and then read some more. Law school activities provide students an energetic and competitive platform to increase their knowledge and work on their oratory skills. Also, unconsciously, one develops the skill of working in a team.
Any and all activities which we undertake make us a better human being, since we learn to rejoice our success and also handle failures with grace. It may not be an indication to whether one shall become a successful advocate or not, but it is surely important in shaping one's law school days. Otherwise, as a student, life gets boring and mundane. I think as a student I wanted to do everything apart from writing an exam (which was compulsory). My most memorable days were winning and being appreciated for my mooting skills, and the cherry on the cake was when we won a debate competition related to child rights organized by Legal Assistance Forum.     
Tell us about your experiences as intern at S. Jalan & Company, Kolkata as well as Fox & Mandal, Bangalore.
I was fortunate enough to get these opportunities both at S. Jalan and Fox Mandal. My internship at these places certainly played a role because it helped prospective employers to know about me as a worker and also as a person. I personally feel, as an intern (also as a fresher), my seniors never expected me to do everything correctly but what was more important is my attitude towards my assignments. There has to be a balanced enthusiasm to take up work and try to finish it within timelines.
My advice would be never to seek an internship only for the purpose of holding a certificate. It would do more damage than by choosing simply not to do it. It you are interning at a firm, then reach out to the associates and seniors and ask for work and get back to them after completing it. One should try to research well and push information in the simplest way possible (without relying on Wikipedia).
What are the challenges that one needs to prepare himself/herself for when they step out of the comfort of a law school and into the real working world?
The first and foremost challenge is to be in working mode for ten continuous hours every day. There are no official breaks in between and the offices do not stop working at 4 PM. The next thing I feel is acclimatizing to a new place and getting yourself familiar with your colleagues and seniors. It is a transition process from a caterpillar to a butterfly. It is a new beginning when you leave an impression on others (who may be colleagues, seniors, partners or clients); so be focused, dedicated and disciplined.    
What are your areas of specialisation in law? 
I feel my senior Orijit Chatterjee at Fox Mandal (my mentor) has been very kind to me when it comes to my understanding of specialisation. When I was a complete novice and had no understanding of work which generally takes place in a full-service law firm, he just held my hand and very patiently brought out the best in me. I strongly feel my mentor has played a very important role in shaping my career.
Initially, I tried developing my skills in general corporate, advisory and transactional work because those were the kinds of work which were assigned to me. But he never stopped there. He introduced me to a plethora of work and made me work on diverse matters under strict deadlines. Honestly, I quite enjoyed it. It was challenging and satisfying. He strongly believes in a theory and told me one day "you are hardly an advocate if you don't practise in courts because that is the place where the real interpretation takes place". These words still resonate in my ears and I feel it so true. He introduced me to litigation and since the last three years I have been actively involved in dispute resolution practice and today I am experienced with a 360 degree overview of a corporate transaction which takes place, from a non-binding term sheet to the enforcement of exit clause.
Tell us about your current work profile with Fox & Mandal. 
A regular day at work is buzzing, overflowing with work, and I certainly enjoy it. It is combination of discussions with seniors, attending courts/tribunals, meetings with clients, drafting, researching, attending conferences with counsels, and without even realizing the day comes to an end. Our profession is extremely demanding and one has to be fine with long working hours on a daily basis. But under the tutelage of Mr. Shourya Mandal (Partner, Fox Mandal) and Mr. Orijit Chatterjee, work is enriching and fun-filled and their deep sense of humility and legal acumen encourages me all the time to strive hard and reach for the next level.
Where do you see yourself ten years from now? 
The stalwarts in this industry make me seek more and more, when I see their quantum of success I feel like taking a deeper plunge. As I always say, law seeks me more than I seek it . It ensures I'm glued to it, that I love nothing more than being a lawyer. I'm sure in years to come I shall find a place in the legal history of the country, my own place.
What is your message to our readers?
Make most of your law school days. Go ahead, reach out and do whatever you desire. Get into action, then give your hundred percent and never look back. Enjoy, have fun, take trips and most importantly, make memories.