Tanuj KAlia graduated from NUJS, batch of 2013. He is founder, CEO, and publishing editor of Lawctopus, an online portal designed to help law students. The website has been featured in leading dailies such as the Economic Times, The Telegraph, among others. His other achievements include being student mentor for law students at IMS Learning Resources; research intern at A.K. Bansal and Advocates,  Fidus Law Chambers, Research Foundation for Governance in India, among others.
In this interview we speak to him about:
Combining law with his passion for entrepreneurship
Working as Vice President of vakilsearch
The future of Lawctopus
How would you like to introduce yourself to our readers?
I am Tanuj Kalia, born and brought-up in a small town in Himachal called Sundernagar. I started writing poems when I was 9, ended up doing law from NUJS, Kolkata, and started Lawctopus.com thanks to a heady mix of serendipity and chicken pox.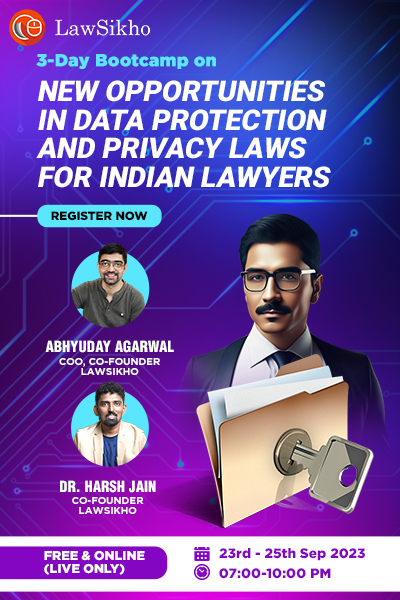 Tell us something about your life before law school.
My childhood was spent in a small town in Himachal Pradesh, Sundernagar, and it was an awesome idyllic place with lots of piddu ball cricket. For my Class 11 and 12 and LST I was in Chandigarh, where I did nothing but study well and hard.
What motivated you to pursue law?
I was pretty weak in Maths. I could actually feel my brain cells' synapses give way when I tried to do any mathematical sums. Also, I was quite good in English. My parents never forced me to do Engineering etc., and it was my dad who brought home the 2008 NLSIU paper. After seeing the questions I was like "This requires writing, yippy!". And so I was in. Also my dad is a civil servant and had studied law, so he knew a bit about the profession.
How did you get into blogging?
(Tanuj was awarded 'Best Legal Blogger in India' by LegallyIndia.com.)
I started writing and blogging for Legally India accidentally. When Legally India had just started, I had e-mailed Kian (the founder editor) that I wanted to intern under a good family law lawyer and could not find any information on it. Kian, the fantastic person that he is, put up my query on LI forums where I did get some good replies.
We got introduced this way and I told him that I loved writing and wanted to write for his website. The freelance rates for Legally India are top-notch and Kian is an excellent mentor. My first write-up for Legally India was on 'Internships'.
I was a reluctant blogger, too. But Kian sort of goaded me into writing. And Legal Poet took off.
How does one become an excellent writer?
Innate talent is required. But it is just the starting point. If you are not talented, but work hard at this craft, you can get good, but maybe not great at it. Similarly, if you are super talented but do not work hard, you will remain just average.
I do not think I am up there to offer advice yet. But still, write from the gut, use simple words, short sentences, have shorter paragraphs. And then, edit ruthlessly.
Tell us about your life at NUJS.
It did get monotonous for me in the first year, when I was like, "Hey, what should I do?"
I played quite a bit of cricket then and made it into the University team. So yes, cricket took a bit of time then. Also, I was convinced that 'internships' were the be all and end all of a successful career in law and I researched like crazy on internships too.
In my second year, I took to blogging. In third year it was IDIA and Lawctopus. In the fourth year, love made me crazy! " And hey! Is there even a fifth year in law school?
What kind of internships did you do while you were a student?
I stopped interning after my third year, because Lawctopus was doing well and in my view working on it was as useful as any internship. I interned at a lot of small places doing excellent work.
My internships sort of convinced me that I can do something similar what these people (the founders of the places I was interning at) are doing and that I should do 'something of my own'.
I interned at Malhotra and Malhotra Associates in Chandigarh, which is a nice family and immigration law firm; RFGI, a think tank based in Ahmedabad; Fidus Law Chambers, an IP and Sports Law firm in Noida. I also worked under Ashwinie Kumar Bansal, an author/WIPO mediator.
What are the skills you have learnt at internships and you could not have learnt otherwise?
Not skills as such, but internships gave me a perspective.
Fidus Law Chambers taught me that sometimes you can suck, and it's ok.
RFGI taught me how a small group of young people was making good changes, both big and small.
Malhotra and Malhotra taught me, that, well, there's loads of money to be made in law.
How adept are you in Search Engine Marketing and Search Engine Optimization?
I really do not have proficiency in these areas. But yes, I did a one month course in SEO/SEM so that when I talk to a tech guy I can understand what he says and he can understand what I want.
How did you fare in your academics at NUJS?
I did well in my first year. From my third year onwards I took exams just to pass them. So, I used to curse myself if I scored anything above 45 marks (40 is the passing mark, so getting a 50 did not make sense; why work that hard for something you do not want). I ended up in the middle of my batch.
There was academic pressure, but I did not take it. My parents were again okay with it. They told me, "Complete law in five years, and do whatever you want."
What did you do after your graduation?
I did not sit for campus placements in my fifth year. I was not looking for placements really, but I was sort of 'open'.
Now vakilSearch is a very exciting company and I knew about it since my third year and had track its (and Akosha's) growth since then. Both the companies were an amalgamation of law, entrepreneurship and big change which appealed to me.
The job and vakilSearch happened accidentally. I was on phone with Hrishikesh Datar (the CEO of vakilsearch) regarding some tie-up with Lawctopus. At the end of the phone call he was like "Why don't you join vakilSearch?" I told him that if the offer 'excited' me, I would be up for it. And well, it indeed was a super exciting offer!
Frankly speaking, vakilSearch, Akosha, Rainmaker etc. had been on my hit list since the third year and I'd have loved to work for such companies.
What did you have to do as a VP of Marketing for VakilSearch?
I worked for six months. Basically I had to oversee lots of things: SEO, site design, social media, tie-ups, affiliates etc.
Tell us something about getting recognised by iversity as an ambassador.
I won a competition where you had to get the maximum number of people to join their courses. I did that through the Lawctopus network. And of course, then I had to blog, too, which was more exciting.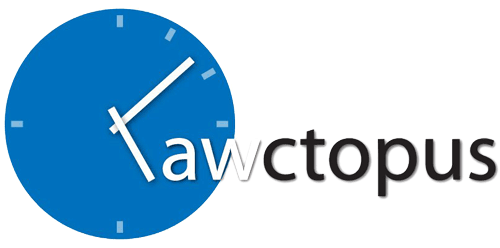 How did you manage your academics and Lawctopus together?
Well, I did NOT manage my academics. I used to study the night before the exam for over six hours straight. I used to be on two red bulls and I speed read well (1000 words+ an hour). So yes, that's how I mismanaged my academics!
Did you visit entrepreneur meetings during the formative years of Lawctopus?
Yes, our common friend, Ramanuj introduced me to Start-up Saturdays and I found the events good, though not great. I'd say start-ups in India are going to rise. (Am patriotic, so anything I say about India is going to be positive).
How difficult would you say the first two years were of Lawctopus?
Starting a website requires very little money. So, the five of us just pooled in our pocket money. It was not difficult because we were then just doing it for fun. But yes, there were lots of ups and downs in the initial years. Lawctopus is a self-sustaining, profit-earning entity now. So, if I need to invest in a new related project, the money that Lawctopus generates by itself, does it for me.
There were news once that Lawctopus had lost all its database and files due to a server crash. Is it true?
Yes, quite true! Stupidity and carelessness lead to this. Yes, it was devastating. But well, I had come afresh from a gruelling ten day Vipassana meditation retreat (which is by far the best experience I  have had in my life). The crux of the learning is that everything is impermanent and so I took it in my stride. The Lawctopus' co-founders Prateek and Dhruv worked like maniacs to restore whatever they could via Google cache. It helped, but only a bit. Unfortunately, we could not manage to get all the lost data.
What were the most difficult times for you regarding Lawctopus?
The most difficult time was when we had to decide the 'equity' for five of us. We had just started as friends without a care for all this. But the fight turned ugly and one of co-founders left the team. We had a great shouting match and I don't think either of us (both pretty calm souls) has ever been that angry. Luckily, we (the friend who left the team and me) are still best friends and are planning something together.
What do you have to say about so many people blindly copying the Lawctopus model?
The egoist in me says: 'Imitation is the best form of flattery.' But yes, this mindless copycatting confuses me. There are so many things to be done. Have a look at Legal Sutra. It was such a nice concept. Someone could have done that. They did not. Now, we are trying to do a Legal Sutra!
I do not think the present lot will sustain themselves for even two or three years. A couple of the clones are already dead. I thought Project Cloud was great and had invested in better technology but they too are not doing much nowadays. But then again Lawctopus is also far from perfect or even excellent. There is so much to be done and I am sure we will soon have a worthy competitor.
Were there any occupational hazards running Lawctopus?
The occupational hazard is that you have to be on it daily. You have to be regular or else the readers will lose trust in you. Yes, I do get hate mails. They help us and keep us on our toes. But I do get love mails too. So it sort of balances out. Meditation helps in dealing with all this
Do you provide any work opportunities for law students?
We do not take interns. But we have a college manager program, which has been improving in its form and effectiveness.
What are your thoughts about raising capital for Lawctopus from investors?
I have had three/four investor talks. But money does not excite me too much. So, I have never taken it seriously.
What are your plans regarding Lawctopus for the upcoming years?
We'll be launching a massive open online law journal (inspired by Legal Sutra), a law school listing and review section (inspired by Zomato), a social networking functionaliy and an app.
There are two types of growth in my mind: one is slow and steady, but works like magic (just like compound interest does magic to your money) and is achievable with good old hard work. The other type of growth is the massive, black swan types. It takes innovation and hard-work and a bit of luck. The first type of growth should always occur (or else you are dead). One should also strive towards achieving the second by making bold moves and taking big risks; but I don't think you should be dependent on these.
So, I don't think of growth in terms of being 'ready' or it being in 'phases'. You should always be growing.
What does it take to be an entrepreneur?
One can be entrepreneurial by default and we can even be inspired and encouraged to be entrepreneurial.
Three skills required for an entrepreneur:
Good at ideating: If you struggle to come up with ideas, maybe this is not your cup of tea. Again, if you fear experimenting and failing at things, drop the plans!
Convincing: You need to convince the world at large about your idea. It includes your co-founders and investors and clients. To convince you will need truckloads of passion and be great at talking or writing.
Determined: Do your thing relentlessly. Take feedback and work on improvements. But do not get bogged down by what others say.
Lastly, what would be your message to law students and young lawyers who want to pursue alternative legal careers or entrepreneurship?
Just go ahead and do it. Start with small achievable goals. Do not lose too much sleep or money on your plan. Bring improvements to your plans and include consistency in your modus operandi. Learn learn learn. Learn from books. Learn from other people. You do not need to reinvent the wheel.