Mr. Tejas RK Motwani, an alumnus of Christ College of Law, Bangalore (now School of Law, Christ University Bangalore) graduated in the year 2012. He was awarded the "Mapanna Kharge Memorial Gold Medal" by the Governor of Karnataka, His Highness Mr. H.R.Bharadwaj for securing the highest marks in Constitutional Law. He pursued an L.L.M from National University of Singapore. He is presently pursuing Master of Public Policy (M.P.P.) at University of Oxford, United Kingdom.
Currently practising as an Assistant Government Pleader for the State of Gujarat, he is the founder and managing partner of Rannim Associates, Gujarat. In addition, he is currently a visiting faculty member at the Institute of Law, Nirma University, where he teaches "WTO and International IPR". He has experience of being a Foreign Lawyer at Patrick Miranda Co. Pte. Ltd. Singapore. He is also the founder of a philanthropic organisation named as English with Tejas.
In this interview, he talks to us about-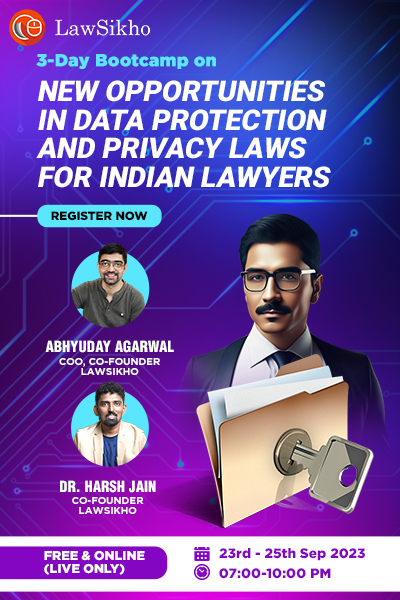 Practicing as a State Counsel in India.
His experiences while initially practicing abroad and consequently practicing in India.
His take of Law school and the decisions and steps necessary for becoming a successful Law student.
How will you introduce yourself to our readers? How did you decide to pursue a career in law?
I'm Tejas and currently serving as an Assistant Government Pleader for the State of Gujarat. I regularly represent the State in its various litigations at the High Court of Gujarat. I was previously working with an international law firm at Singapore.
I choose law almost as an afterthought. I had decided to become a doctor and took up science in my 10+2. However, physics was probably not my cup of tea. As I realized this, I had some wonderful opportunities in my school to participate in debates, declamations and write for school magazine. Some conversations with close friends, family and with my teachers, made me think that law is a good option. Soon I decided to write some entrance exams and landed up in Christ, Bangalore. I was disappointed on not getting through the GNLU entrance exam (at that time there were separate exams for each law school); however, in hindsight I am glad that it did not work out. Bangalore was a wonderful experience and helped me grow both personally and professionally.
You graduated as Gold Medalist in Constitutional law and as a topper in various other subjects. Could you please shed some light on how you accomplished that? Do you want to give any advice on the same?
Constitutional law was something that I started loving since first year of my law school. We had some wonderful teachers who spoke on various nuances of the constitution in our political science classes. This led me to read more about constitutional law. Further, after the second year of my law school I started taking lectures at Law School Tutorial (LST) which is a famous coaching center for cracking law school entrance exams. I used to teach constitutional law at LST. I guess that helped me immensely, as I had to prepare myself before entering the class. I believe that from an examination perspective, I was well prepared. However, I didn't expect to ace the exam. So when someone called me and said that I had topped Bangalore University (which has some 30+ law colleges affiliated to it), I was elated and surprised.
Similarly, for other subjects like public international law, human rights law, which I topped. I believe that participation at moots, paper presentations, attending conferences prior etc. helped me. The experience from these activities made it easy for me and it was like I already knew few things before being taught in the class. This made exam preparation easy and got reflected in the results.
As a law student, you have been very active in various activities such as mooting, debating, theatre etc. Did these activities help you? How did you strike a balance between academic and non academic pursuits?
Well, there was no particular formula for striking balance. But, these activities certainly helped me and shaped me into a well informed person. I mooted all throughout five years of my law school and for me it was fun each time. I think the most enriching experience was participating in Jessup. We had a competitive challenger round, based on which selection was made. I was lucky to be part of team which had some amazingly hard working seniors from whom I learnt a lot. I remember my senior Shruthi Jagannath telling me that "every line has to be cited and every new idea has to be explained (in the memorial)". I am grateful to her for insisting on this rule and since then I have imbibed this rule in all my legal writings and it has been truly helpful. Mooting also let me travel to different cities and gather some wonderful experiences.
Similarly, I liked being a part of the theatre team. I was part of 4 – 5 major theatre productions while studying at Christ. Prominent one was being part of 'Vision 2020', an annual theatre production performed before audience numbering around 1000. This production involved working with professional theatre artists, and involved lot of learning as well as making new friends. Theatre also let me express myself (or rather the character) in front of crowd and this experience can only be perceived.
While at law school you have interned with prominent law firms such as Amarchand Mangaldas, Wadia Ghandy etc. You have also interned with international law firms such as Drew & Napier LLC and Allen & Gledhill. How did you choose these internships? What were your major takeaways? What should students keep in mind while building up their internship experience?
I experimented with most of the internships. For example, in the fourth year of law school, I interned with a corporate law firm and immediately after it interned with a non-profit law and policy institute. In hindsight, I think most of the internships in earlier years of law school were fun. These internships were without pressure of aspiring or converting them to jobs. My internships in the later years of law schools were part of the rat race, which gets onto almost everyone, in the law school. Somehow, as the final year dawns, there is this pressure of getting a placement and one tends to act in that direction, knowingly or unknowingly. However, many of the internship were useful. I think the major take-away was exposure to different working environments and working styles. Like working style in a government regulatory authority is completely different from style in a top-tier law firm which works in an entirely different manner from an international law firm.
My advice to students would be to be open to experiment and intern with different type of places. I guess, being a student is the only opportune time to experience being in different and varied offices.
You have completed your LL.M. from National University of Singapore. How was your experience? You were awarded 'Jawaharlal Nehru Award for International Understanding – Dr. Angela Merkel Scholarship' to study in Germany. How did you choose Singapore over Germany?
Singapore over Germany was based out of convenience and information. Singapore is closer to home and more convenient in terms of language, food, culture and housing. Plus NUS website has lot of useful information regarding the law school, the teachers and their way of working. Back then, I was not very confident about these things in Germany. Hence, despite having a full scholarship I choose to study at Singapore. However, if I am given that option today, I think I might choose Germany. Leaving a fully paid scholarship doesn't make much sense and I would probably take spirited decision of being in Germany and also simultaneously work hard to grasp the German language and other things.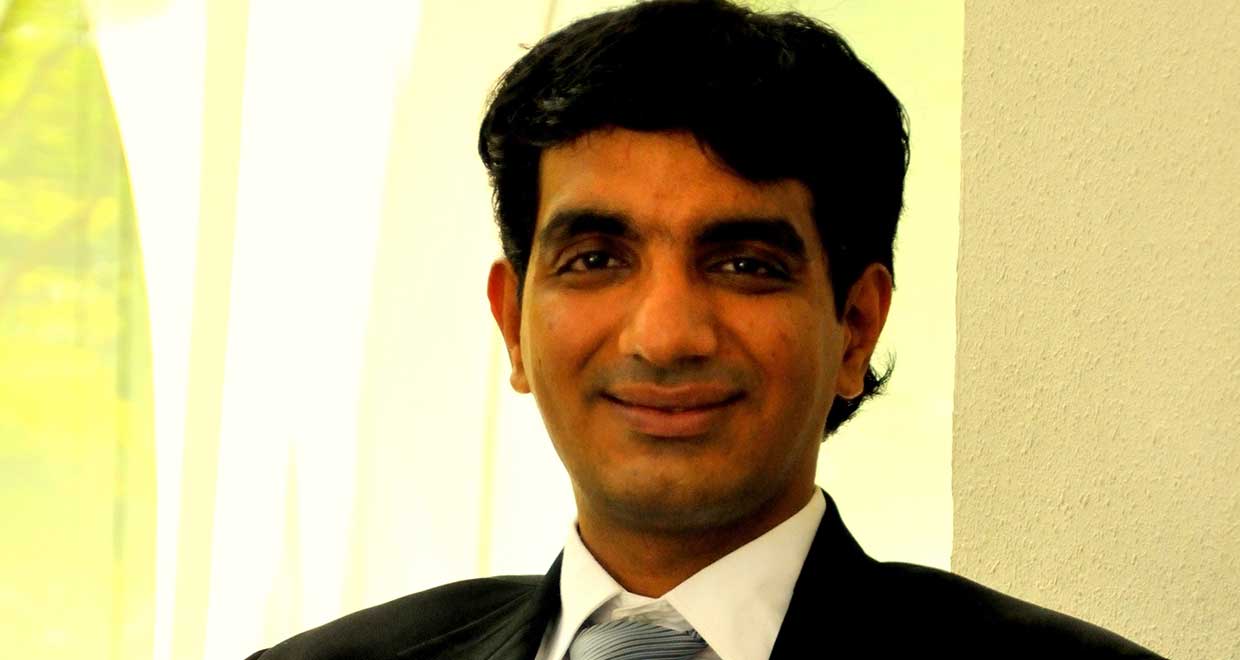 Your LL.M. research was on Gambling laws. This was also published with SCC. Why this startling choice of subject?
As part of research competent in my LL.M. year, I decided to write on gambling laws. I did not want to write on the conventional constitutional law topics and therefore thought to do something innovative. I happened to read about gambling laws on internet and probed more about it in the Indian context. I must also say that Singapore has world's best casinos which helped me to gain some firsthand knowledge on what and how gambling functions. I spoke about it to my guide, Professor Arun Thiruvengadam, who thought this subject has some potential. Gambling laws are very interesting and despite being a huge industry in India much less has been written on it. Later, people at SCC were kind enough to publish it; albeit after some changes.
How was your experience working with an international firm? How did the practise there differ from the practise here? What advice would you give to our readers who are keen on working outside India?
My experience working with an international law firm was wonderful. I think one of the first things that law firm teaches you is professionalism. I learnt the manner in which clients should be addressed, how their problems are to be tackled and level of importance that needs to be given to each and every client. I was lucky to have some amazing bosses and colleagues, from whom I have learnt various professional and personal etiquettes. Having said that, I believe law firms comes with its clutter of office politics. Hence, law firm experience also taught me about dealing with dim-witted colleagues.
My advice to the readers who are keen on working in firms outside India, especially Singapore, would be, to first try and get an internship at the respective firm. This would give exposure to international environment and help in building useful contacts. Also, it is important to check the local bar requirements and conditions or country specific prerequisites for working as a foreigner are. Singapore allows foreign qualified lawyers to work with some restrictions.
Currently, you work as Assistant State Pleader for the State of Gujarat. How is it litigating on behalf of the State? What challenges have you faced while handling this position?
Litigating for the State is completely a different experience. State is the biggest litigant in our country and therefore as a state counsel the work is never ending. On a daily basis, 20 to 30 matters are allotted to each assistant pleader in the High Court. This requires reading the files and being prepared for the Court the next day. The initial days are quite tough. But once you get a nag of things, you know what is more important and learn to prioritize the files. One of the most important things that this position provides is continuous face time in the Court. You argue in Court on daily and continuous basis which helps in improving court craft and arguing skills. As state counsel, you are responsible for drafting petitions, replies, affidavits, applications etc. Hence, the learning is immense and experience is certainly worth treasuring.
Also, the position helps you to learn skilled way of presenting things. Just one bad move from the counsel in the Court could have wide ranging effect on the state policies and state exchequer.
You are currently set to pursue another Masters at the University of Oxford. What is your motivation for pursuing second Masters? What do you think are the career prospects of Public Policy in India?
Like many law students, Oxford/Harvard has always been dream destinations for me. I have been thinking of studying at these places since very long. My primary motivation is to be part of the intellectual environment that brews at Oxford. I believe learning subjects from world authorities and discussing areas of interest with them on daily basis would be a very enriching experience. Hence, when I was offered admission from Oxford, I thought it is an experience worth gaining, even if it requires disturbing my settled and edifying job.
Public policy is one of the growing areas in India. Lot of public policy institutes have mushroomed in India in the last few years. Some of these institutes are doing highly credible job in advising governments. I believe in the near future, corporate in India will also hire policy advisors, as done in many of the western countries.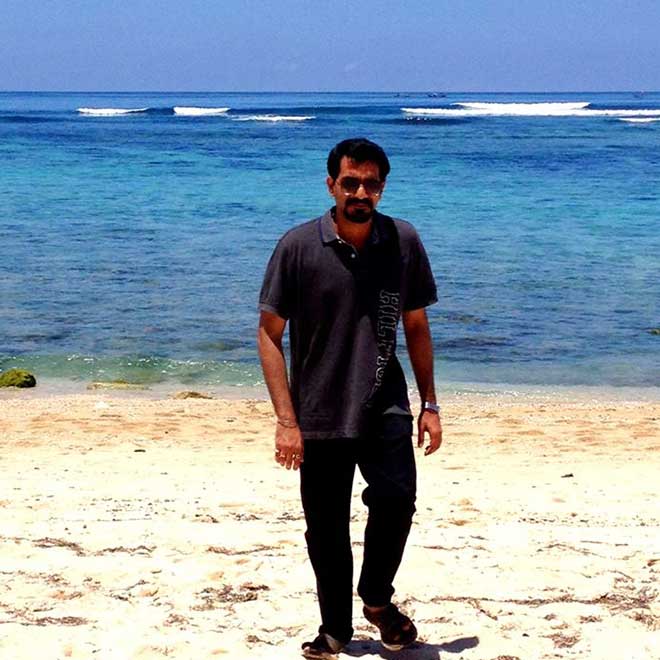 You have also taught as visiting lecturer at the Gujarat National Law University and at Institute of Law, Nirma University. What are your thoughts on the present legal education system in India?
Like many others, I feel that law teaching in India is highly exam-oriented. Course for each subject is pre-set and teacher is expected to only teach on those lines and ask questions only on what is taught. This does not promote discussions on varied ideas in classroom as teacher is under pressure to complete the course. Students also get used to this system and tend to work only towards what is required from the examination perspective. I believe moving away from this and focusing more on learning rather than examinations would be helpful.
You have to your credit more than 35 odd published works with journals and newspapers. How does one take up writing and what does it take to write for journals such as Queen Mary Journal of law and for newspapers like The Times of India? What learning would you share with students who are keen on writing?
I think there is no particular way of learning how to write. The more one writes, the more one learns. For example, when I today look back at the articles which I wrote in former years of my law, I feel some of them are not great in content and quality. I believe the more I write, the more I improve. For those who are keen on writing, I would say start writing. Some of the articles would be rejected and some publishers may not even respond. However, if one persists, after few articles the quality will get better and the work will get published and appreciated.
You have worked at varied places namely,International law firm, at High Court and has  also got an experience in teaching. While most people talk about choosing one path, is there any specific reason behind choosing varied areas to work?
This idea of "one passion" or "find your calling" does not appeal to me. I find that this is what people/society wants us to do. I find many people advising that by the time you graduate from law school, you should know what your "calling" is and work towards this. I am not in much support of this and believe that one person can be multi-passionate and can have more than one calling. I like litigation and along with it, I teach part-time because I like teaching equally. Similarly, I liked my law firm job and was equally passionate about it. For some people, the idea of "one calling" may work and they work towards that. However, for many having more than one calling is way of being and I believe that should be respected and people should chase more than one passion. Emilie Wapnick has made an inspiring Ted Talk on this and I invite everyone to watch: https://www.youtube.com/watch?v=QJORi5VO1F8.
Finally, any message for our readers? Would you be willing to guide some of our readers?
Do all things that you like.
I would be very happy to guide in any possible manner. My Email id is motwanitk@gmail.com.