Tejasvini Shirodkar graduated in law from New Law College, Matunga in 2003. She passed the Solicitors Examination conducted by the Bombay Incorporated Law Society in June 2006 and has an experience of more than twelve years in Corporate and Commercial Law.
Currently, she practices as Partner at Rajani Associates and handles various assignments with respect to Private Equity and Acquisition (Domestic & Cross Border).
In this interview, we speak to her about:
Her work profile at Rajani Associates
Some tips and tricks for the Solicitors Examination.
The challenges of Cross Border Acquisitions.
The impact of IBC 2016 on supply contract litigation.
How would you introduce yourself to our readers?
Hi, I am Tejasvini Shirodkar and I am a partner at Rajani Associates. At Rajani Associates, I specialize in handling matters related to Private Equity and Acquisition (Domestic & Cross Border). Overall I would say I am fun loving and straight forward in nature. I love to travel and explore new places.
What influenced you towards the legal profession?
From childhood I have been a curious and an inquisitive child. Though nobody in my family has been in this profession, the court room dramas shown in English TV Serials have always intrigued me. So I guess that prompted me to join this interesting profession. However, only upon attending law school and after mooting I realized that I had made the right choice!
 How have your formative years helped to shape you as a lawyer?
While I started my career in litigation in Crawford Bailey & Co and then in Dhru & Co, I gradually developed my interest for corporate matters. I then joined Rajani Associates, where initially I was handling real estate matters and thereafter joined the PE & Acquisition team. I remember initially in Rajani, a senior had instructed me to complete a diligence of a company as old as twenty to twenty five years all by myself. It was my first diligence exercise. That was a complete mind boggling experience, however that helped me learn the basics of diligence exercise and also how important diligence is for any transaction. I would say I was fortunate to work on such wide ranging matters in the early years of my career and also with some great seniors, especially Mr. Rajani (the Managing Partner) who is an excellent tutor. All of this helped me build my foundation to my career.
 What are some of the tips to hone one's contract drafting skills?
If you ask me for tips, I would say that while drafting any document, every lawyer needs to be precise and clear in what it needs to capture. During the drafting process, one must always keep in mind to stay within the four corners of Contract Act and such other laws applicable to the subject matter of the contract i.e. Companies Act or FEMA, Transfer of Property Act etc. Care must be taken to ensure that the intent of every clause of the document is conveyed in simple and lucid manner. The reason being at a later stage never should a situation arise where parties have any dispute on interpretation of any clause!
What is the structure of the Solicitors Examination conducted by the Bombay Incorporated Law Society which you cleared in June 2006?
There are six papers in total. We had to secure 50% in aggregate and passing of 40 in each subject. Yes, it is a tough examination. It is more practical oriented than theoretical. I was quite thrilled when I cleared this examination. It's just that you need to know the right method of studying and answering the exam and you are sure you are going to clear this exam.
 Any tips and suggestions to students appearing for the exam?
The Solicitors Exam requires the student to answer every question in a precise manner. The questions may be answered in two sentence or two words or two paragraphs. Length is never a pre requisite in this exam. However, one should not take the exam questions lightly even if the legal solution may appear simple in some case. Anyone who is pursuing this exam must study each of the subjects in detail. Every question in any subject is framed in such a manner that it tests the students overall knowledge of all the subjects. Hence, there are no short cuts. Overall it's a great exam which tests your endurance and also you get the chance to study and get an insight of almost every subject of law.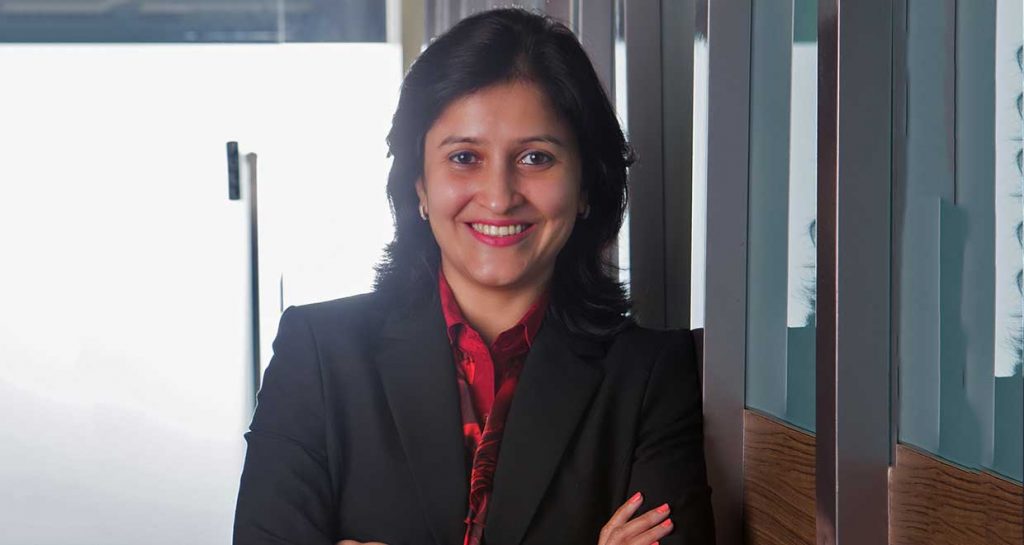 What would you advise buddying law students to focus on apart from studying their law degree?
Apart from studying, students should also try to participate in moot court competitions. Such competitions help you build your confidence. I would also suggest that every student should, while they are studying law, do internships in every practice area and not focus on any one area right from start.  Internships give practical knowledge along with theory and also help the students decide the field they would enjoy working and wish to practice after graduating from law school. Along with that each student should also be abreast of the economic developments and changes in law irrespective of the field it relates to.
 Please tell us about your work profile at Rajani Associates?
I head the Private Equity and the Acquisitions team in Rajani. Acquisition include domestic and cross border acquisitions, joint venture transaction, slump sale transactions and also asset sale.  Private Equity may either be a financial investment by domestic or an offshore fund or a strategic investment or advice on steps towards an effective exit by the investor. Along with PE and Acquisition I also handle, commercial contracts and SEBI diligence matters.
At Rajani, we handhold our clients right from structuring by working alongside tax experts until closing without leaving any stone unturned. Our USP is personalized attention to a transaction, addressing not just legal issues (which are expected from a lawyer) but also assimilating and providing commercial solutions wherever there is an impasse or if the transaction requires specialized structuring, keeping in mind the end objective of the client.
How has your experience at Rajani Associates been?
I have been in Rajani for almost a decade. My experience in Rajani Associates has been quite enriching where I have been fortunate enough to work on wide range of matters right from beginning. My learning curve in Rajani has been great with every transaction different from the previous transaction where each assignment is a like a quest towards a new adventure.
What are the unique challenges of Cross Border Acquisitions?
Cross Border Acquisitions are quite interesting. If you ask me for challenges in a cross border acquisition, I would say all acquisitions (domestic or cross border) or more so all transactions, however small in size has its own unique challenges.
In any Cross Border Acquisition, the challenge is to understand and study the law of the acquiring country and practical issues generally encountered while implementing an acquisition. Since it can, at times, change the parameters of a transaction. For example, acquisitions in Indonesia involve a myriad of laws and regulations. It requires an announcement of the acquisition in an Indonesian newspaper, notification to creditors and employees, creditors and shareholder approval. Further, the Indonesian Government issues a negative list periodically, which lists the relevant sectors (other than banks and companies in the financial sector) that are restricted or prohibited from foreign investment and where participation for local shareholder is compulsory.
Likewise in Philippines, enterprises with paid up capital of less than USD 2,500,000.00 and engaged in retail trade are to be reserved exclusively to Filipino citizens of corporations wholly owned by Filipino citizens. Further in China too there are certain approval processes from various Governmental Authorities for any inbound or outbound investment process.
 What are the factors driving Private Equity Investment in India from a legal standpoint?
The Government's regulatory reforms, such as an overhaul of the archaic company law regime, simplification of investment routes into India, Make in India initiative, Stand up India Start-up India, Digital India, and Demonetization have bolstered investor confidence. Up until few years back, India's foreign policies were essentially defensive. Apprehending the need for relaxation in foreign investment policies, the Government of India has made various changes in the Foreign Direct Investment Policy to open up the economy and thereby making India an attractive destination for overseas investors. Further with the introduction of regulations governing Real Estate Investment Trust, Alternative Investment Funds and Infrastructure Investment Trusts by the Securities Exchange Board of India, the Government of India has paved way for an internationally acclaimed investment structure in India.
How has the IBC 2016 impacted supply contract litigation?
Ordinarily, for any debt due under a supply contract, the claimant would have filed a money recovery suit against the Company. However, now claimants are resorting to relief under Indian Bankruptcy Code, 2016 ("IBC") more so to threaten the company. Further if you observe the definition of claim under IBC is quite wide.
As per Section 3(6) "claim" means— (a) a right to payment, whether or not such right is reduced to judgment, fixed, disputed, undisputed, legal, equitable, secured or unsecured; (b) right to remedy for breach of contract under any law for the time being in force, if such breach gives rise to a right to payment, whether or not such right is reduced to judgment, fixed, matured, unmatured, disputed, undisputed, secured or unsecured.
Further as per Section 3(11) of IBC, Debt means a liability or obligation in respect of a claim which is due from any person and includes a financial debt and operational debt.
Thus, if there is default under a supply contract for non-payment of an established amount, a creditor can claim under IBC, unless there is an existence of a dispute, if any, and record of the pendency of the suit or arbitration proceedings filed before the receipt of such notice or invoice in relation to such dispute.
What have been the biggest systemic changes since the implementation of commercial courts?
Pursuant to the Commercial Courts Act, 2015, it was is mandated to set up commercial courts in India and Commercial division in the High Court for adjudication of commercial disputes of Rs. 1,00,00,000. Commercial divisions have already been set up in Bombay High Court and Delhi High Court. Similarly, Commercial Courts have also been set up in Gujarat, Andhra Pradesh, Rajasthan and Goa. This is a great achievement in light of increasing number of cases pending before the High Courts.
What would be your parting message to our readers?
Never forget that every professional is a student at every stage of its life. The key to success is that you should always be receptive, eager to take up new challenges and learn new things and have the quest to perform and succeed. And last but not the least "Success is nothing more than a few disciplines, practiced every day".