Ankit Dixit graduated from NLUJ in 2006. Post his graduation he has worked with both law firms and companies. He has spent over a decade working with corporates and law firms. In his current role, he is heading the in-house Circle Legal and Nodal teams of Vodafone.  During his law firm days, he has had the opportunity to advise some of the well-known foreign firms and clients on transactional work. As in-house counsel, he has worked in sectors such as insurance (with Bajaj Allianz), infrastructure (with GMR Airports) and telecom (with Vodafone).
In this interview we speak to him about:
His time at NLUJ
His role at Vodafone
His diverse experience
Why did you choose to pursue a degree in law, amidst the many options that you had after school?
I initially wanted to pursue a career in finance and so wanted to do a M.B.A. in corporate finance. However, getting a law degree was also an obvious choice as I belong to a family of lawyers. When I wrote the law entrance, I was mainly eyeing to get into the integrated course in law and management offered by NLUJ. Although after five years of law school, I realised that I am more inclined towards law than management as a career choice.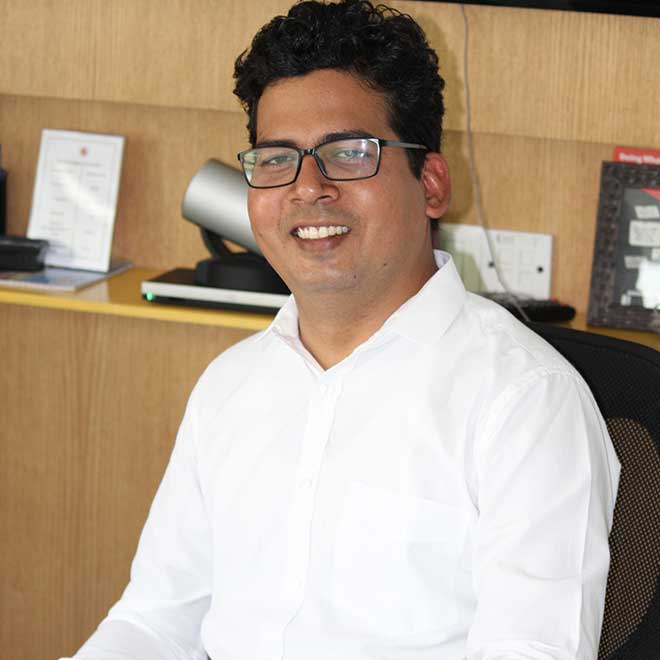 Give us a brief overview of your life at NLUJ.
I take much pride in the fact that I could witness the formative years of NLUJ, when the foundation of this great institution was built by sheer conviction of a handful people like Prof. Dr. N.L. Mitra, the founder Chancellor of the University. It was first institution of its kind which offered integrated courses combining law with management, humanities and science. Along with the unconventional legal education, the university offered superior infrastructure including campus library, science laboratories and sports facilities for the all-round development of its students. NLUJ was meant to be one of the best institutions for legal education in India and today it is truly living its fate.
What subjects did you take particular interest in during your law school days? 
Among the many interesting areas of law, I was always inclined towards corporate laws, which is why I did my honours in Corporate Legal System. The choice of corporate laws as honours course largely benefited me to have an overview of the relevant laws regulating sectors like banking, capital markets, insurance and foreign investment. Although the nuances of any area of law are learnt only when you actually get to experience it, if you are well acquainted with what's coming ahead it surely helps you in taking an informed career decision. My career choices were also greatly influenced by my academic inclinations and, therefore, I landed up with corporate sector straight after my law school.
How important are grades, in your opinion?
Although grades do help you in getting a career head start, I would not like to over emphasise their significance. The grades you secure are not the only deciding factor of your capability to get your dream job. How you impress the recruiters at the interview also plays a significant role. Nonetheless, in the long run, grades have a very limited role to play in shaping your career as it's more about the experience and knowledge which you gain at your workplace and less about how you performed in law school.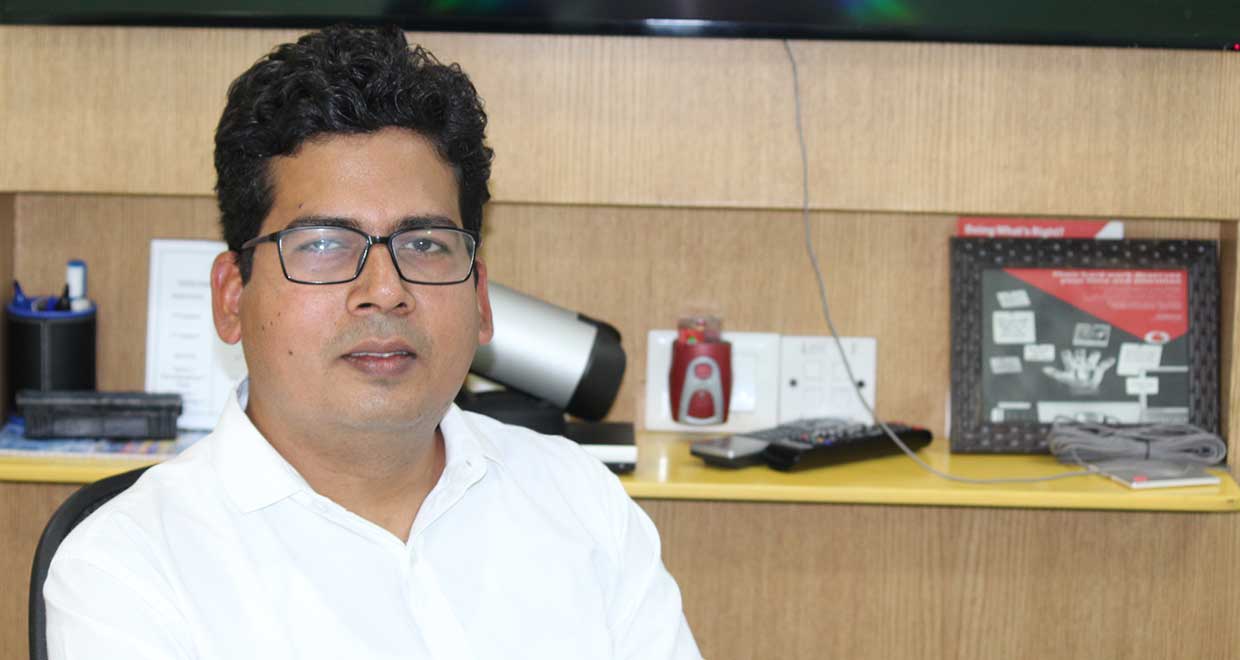 What kind of internships did you engage in during your student years which you feel were invaluable to you in reaching your current position?
The NLUJ internship programme was designed to encourage each student to intern with an NGO/Govt. Organisation in the first year, with lawyers in the second year, with law firms in third and with companies in fourth year. In the fifth year, students had the liberty to go for internship of his/her choice. Accordingly, these diverse internships presented me with an opportunity to work in environments ranging from hinterlands to niche law firms. These varied experiences influenced not only my career choices but also my outlook and my choice for the kind of life I wish to lead.
What motivated your unconventional career choices?
(Ankit has worked with corporate giants such as GMR and is currently with Vodafone. His career choices differ greatly from the conventional ones of the average Indian law student who walks out of his/her placement year with a job in a multi-service firm.)
I believe that getting placed with a top law firm is not the only preferred career choice of law students nowadays. Of course, the coveted jobs at law firms can really be financially rewarding but if you are someone who does not want to miss out on life while you work, you may find an in-house role equally lucrative both in terms of money as well as for maintaining the desired work-life balance, which the young lawyers often crave for. With the maturing of Indian corporate space, in-house roles are getting their due place and the legal market is witnessing shuffle of lawyers from law firms to companies and vice-versa. The conventional mind-set that puts law firm associates ahead of in-house counsels is also blurring away and lawyers as well as their employers are increasingly evolving towards a flexible career approach, thereby switching their interest areas and roles more frequently than ever before.
What does your regular working day at Vodafone look like?
Vodafone inculcates the best practices of international human resource management, which is why the work environment is extremely employee friendly and informal in its entire approach. As head of the Legal Department, I have to advise various business teams on the routine legal issues that they face in their work space. The issues range from tax demands to regulatory challenges; from handling of customer issues to management of employees; from filing civil recoveries to defending personal liability matters; from drafting of complex business contracts to drafting of court pleadings. You can never expect what advise will the business seek on any given day. Thus, as a legal adviser of the company it is expected that you will not only guide the business about the potential legal challenges of any business decision but you'll also suggest a way out which is legally feasible and business friendly. Thus, you should be well acquainted with all the laws which affect your workplace and should know the business well too. Also in the present environment of cost optimisation, companies would like you to manage a major share of work in-house rather than hiring expensive external lawyers for a given job. As in-house counsel, your advice is always valued and acted upon by the management and with the evolution of the compliance culture and the ever changing regulatory space, the in-house legal teams are emerging as the most respected and admired among all the functions and are becoming equally rewarding too.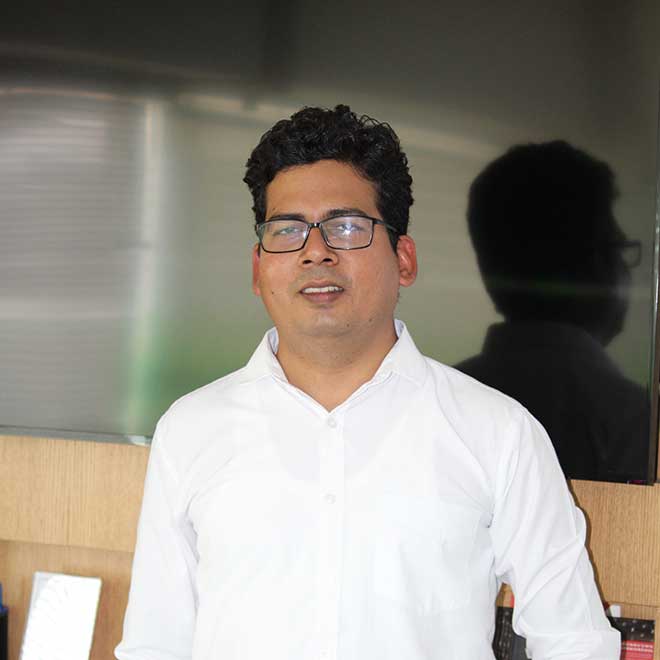 Is there any other suggestion you would like to give to our budding lawyers?
I would first like to congratulate all those who have taken up law as their profession as it's a very intellectually fulfilling and rewarding field, which will always keep you thrilled and excited with all its possibilities. The good thing is that future is all the more promising for young lawyers and there is no dearth of opportunities for the right talent. You just need to keep pace with the evolving legal and business environment. Please do experiment and explore various available choices, until you identify your core competencies. Till then, just keep investing yourselves and you'll surely find your rightful place. All the very best!