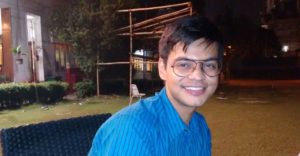 Arush Sengupta is an alumnus of Symbiosis Law School Pune, Symbiosis International University who graduated in the year 2012. Currently working under Mr. Anil Shrivastav, Advocate on Record at Supreme Court of India, he can be best described as a practicing counsel based out of Delhi.
In this interview he talks about –
His college experience
The importance of CGPAs and co-curricular activities in shaping one's career
His take on litigation
Preparing to shape one's future career while still being in college.
How would you like to introduce yourself to our readers?
Arush Sengupta, SLS Pune Batch of 2007-12, currently pursuing litigation in New Delhi.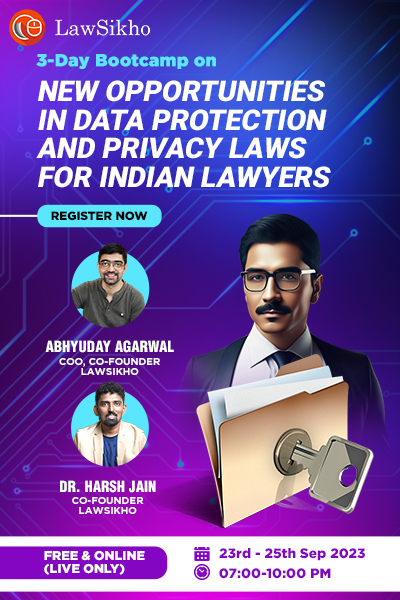 What is your work profile like?
I work under Mr. Anil Shrivastav, Advocate on Record at the Supreme Court and have been exposed to a wide variety of matters under his guidance and supervision. My work profile involves assisting him with research, drafting and framing of arguments in matters at the Supreme Court, High Court of Delhi, the Central Administrative Tribunal and the National Green Tribunal, among others. The issues we deal with range from disputes arising out of rules governing government servants to border disputes between states, and a number of things in between.  While most of this is in the capacity of a junior, on occasion there are briefs which my senior lets me handle with a great degree of independence and autonomy which exponentially increases the rate of development of one's skills. Additionally, I try to freelance and get my own matters and clientele, which is challenging work with uncertain outcomes but integral to the process of becoming an independent practitioner.  Out of the latter category, an interesting matter that I am currently engaged in arises out of discrepancies in export documentation under the Customs Act wherein a senior official has been implicated by the CBI and various proceedings connected with it are underway at diverse forums, ranging from the CBI Court to the Rajasthan High Court. Taking up this matter has resulted in fantastic learning, since I got familiar with several laws and procedures that I was not previously aware of.
What would you say sets SLS, Pune apart from the other law schools in the country?
I suppose strictly in terms of academics there would be not much to choose from between a set of similarly ranked institutions. However SLS did not provide accommodation within the old campus on SB Road, and consequently we started living independently in the city from the day we landed in Pune. In retrospect, this made a massive difference since we were exposed to the legal aspects of day to day living such as rent agreements, motor vehicle rules and so on. Every now and then one had to deal with the friendly neighbourhood policemen when music at house parties got too loud or when bikes on the way home from the said parties were too fast. If one was fond of such activities invariably the need for finding loopholes in attendance rules, exam rules, etc. would arise. While we were in college it was all part of the fun and games associated with student life out of one's home town, but I realise now that these experiences equipped a lot of us with problem solving skills, the ability to think on our feet and  familiarized us with the patterns and systems of various laws, rules and regulations. All these soft skills gained inadvertently have helped me immensely and I daresay that had we been a part of a regular residential campus these experiences would have been hard to come by.
How much do moots, research paper publications impact one's employability or desirability?
These activities are very helpful. Perhaps, the value addition that takes place from participating in a moot or writing a research paper is not immediately tangible; except for those who apply for higher studies after college. However, mooting helps in developing public speaking skills, framing logically consistent arguments and the ability to research on tricky topics and obscure points of law. Paper publications create awareness of issues which may not be covered in great depth in the mainstream curriculum. At the very least, mooting and paper publications would definitely help students who have participated in these activities approach real life cases and legal issues with confidence. Personally I draw from my mooting experiences when it comes to figuring out where to look for relevant material or applying arguments and analysis to different matters. Interacting with fellow students, teachers and legal professionals at inter-college moots and other similar events is a good way of getting to know people from the legal fraternity and my inter-personal skills improved as a result of these interactions.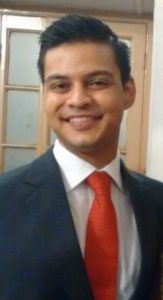 Do additional qualifications like LLM, MBA, CA, CS, Diplomas help in getting the Job or getting promoted?
Yes they do. All other things being equal, additional academic qualifications help to distinguish a resume' from others to a great extent. The potential of an added degree or diploma is maximized if it largely compatible with the areas of interest and work experience on the resume'.
What will be some challenges faced by freshers and how can they grow within the profession as a lawyer?
On the basis of my limited experience, I would say that a big challenge is to cope with the sheer magnitude of the legal profession in terms of the number of areas of specialization that one can opt for, the levels and rungs of the court structure, the breadth of knowledge that is required (and should ideally be aspired to for its own sake also) as well as the seemingly innumerable channels of being recruited. It is difficult to make optimum career choices on being faced with such a wide range of options, especially since the information available about the various dimensions of the profession is at times skewed and prone to a high degree of subjectivity, especially for first generation lawyers. As is said often, there is no uniform and standardized method of achieving success as a lawyer. Common questions like whether one is better suited for law firms or litigation, what area of specialization to opt for, whether an MBA is preferable to an LLM in certain cases and so on; are best answered keeping in mind one's unique strengths and weaknesses rather than on the basis of the conventional wisdom of the day.
Tell us about your internship experiences. How did you choose your internships? How early did you apply? Are there any things that an applicant must keep in mind?
I never had an overwhelming preference for any one dimension or branch of the legal profession, so the motive behind my internships was to explore as many different kinds of work environments as I could so as to be able to decide what suited me best. I did 5 internships, at Sanderson & Morgan-a prominent law firm in Kolkata, Price Waterhouse Cooper (Kolkata), under Advocate (Justice) Sandip Mehta at the Rajasthan High Court, at APJ-SLG Law Group- a firm specialising in WTO legislations and international trade in Delhi and finally under my current senior, Advocate Anil Shrivastav at the Supreme Court. I really enjoyed my stint with APJ since I am fascinated by international trade, the WTO and other aspects of international trade and economics and laws relating thereto. However I concluded that it might limit the development of my skills if I entered full time into such a niche branch of law at the very outset, especially without a relevant post grad degree; since the level of academic know how required seemed to be marginally greater than in other branches of the legal profession. That being said it is a field I would be interested in entering at some stage in my career, upon becoming qualified to do so. My final internship under Mr. Shrivastav was also very fruitful since he constantly encouraged me to think and form opinions about a case independently and even allowed me to draft and frame arguments for certain matters, which are responsibilities that seniors are usually hesitant to entrust interns or even associates with. After graduation, I also worked at the chambers of Sr Adv Tilak Bose in Kolkata and as an associate at the firm R.L. Gaggar & Co, which allowed me to gain an insight into the difference between practicing as a litigating lawyer and working at a law firm. Applicants should keep in mind that it is equally important to experiment and get exposed to different kinds of work environments and at the same type keep looking out for places which might have potential for longer term employment and strike a balance between the two.
How important is a CGPA for recruiters to assess students? How did you maintain a balance between a good academic record at university and your extracurricular activities?
The CGPA is actually a good indicator of a student's performance as far as corporate recruiters are concerned since it provides an indication of the academic merit of a potential employee in relation to his entire peer group, as opposed to isolated grades or percentages. This is true especially in the phase immediately after college, when applicants for entry level posts have no substantial work experience to speak off. However it is by no means the only criterion used to select candidates and a good track record vis-a-vis moots, paper presentations, internships and so on also help strengthen one's candidature for recruitment. Later on, prior work experience becomes a more important factor. Most litigating professionals on the other hand believe, with plenty of justification; that real learning begins after college so it is relatively less of a determining factor if one opts to work at the chambers of a senior after college. Coming to the second part of the question, while my grades are not abysmal, I could have probably balanced co-curricular activities and academics much better than I did. For everyone in law school who is as into moots, MUNs and debates as I was, there will sometimes be at least a slight trade off between grades and pursuance of co-curricular activities, unless you happen to be one of those rare geniuses who excel at absolutely everything. However I wouldn't exchange the skills and experience I gained from taking part in these events for a few extra decimal points on the final mark sheet, and to the best of my knowledge the same would hold true for most people who pursued similar interests. Most of us who spent a lot of time debating or mooting and MUNing have been fairly well rewarded for the value addition that took place as a result.
What has been the driving force behind choosing litigation over a well-paying corporate job?
I enjoyed taking part in moot courts, debates and MUNs in college so in a way a career in litigation is a natural extension of that since it involves elements of public speaking, framing arguments and researching on various issues to a far greater extent than a corporate job. I also feel that the best way to utilise a five year undergrad law degree is to be working in the courts as a practicing advocate. Despite the initial phase of struggle with low pay that it usually involves, it maximises the potential for professional growth. However this opinion is purely personal and subjective and others may have equally or even more compelling reasons for opting for law firms, companies etc. Also, I haven't ruled out an MBA later on. If I eventually do one, I will re-assess my options since at that stage I could look at corporate jobs beyond the somewhat limited spheres of a legal officer or an executive in a company secretarial role.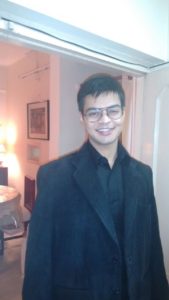 The alumni of any college are often regarded as one of the reasons behind the institute's success. An active alumni base being of utmost importance, how closely does SLS work with the alumni and in what ways?
We have a very active alumni network, with frequent reunions and alumni meets. Outside the formal channels too, we have a strong alumni network and I have found seniors and even batchmates and juniors to be extremely helpful and supportive. As far as working closely with SLS goes; from helping students during moots to assisting graduates who are new in the profession with career choices and decisions, the alumni plays an important part in ensuring that the transition from law school to the legal profession is smooth. The legal profession can be intimidating for newcomers and it is always comforting to have people one was at college with as your colleagues in the profession.
Lastly, do you have any suggestions for students on how to deal and pick from the pandora's box of legal specializations?
In as much as choosing an area of specialisation goes I would say keep an open mind and keep learning about various spheres of law. It is important to go beyond the surface if one is to make an informed decision in this regard. For instance, when we first entered college, a lot of people were fascinated with IPR laws and wanted to explore career options in the field. However some of them later discovered that patent laws involved dealing with complicated industrial designs, chemical compounds and other things which require one to be comfortable with physics, chemistry and so on in addition to just the law. On the other hand, tax is a subject that many people find distasteful in college because it is assumed to be a lot of maths, but now I see a few of my friends as well as seniors in the profession who practice tax law and find it fascinating as well as lucrative.
How would you advise a law student if one has to start on to preparing for a career while in college? Any parting words of wisdom to our readers?
I will repeat that there is no fixed or 'one-size fits all' way in the legal profession, so there is a strong case to be made for assessing your strengths, weaknesses, areas of interest and then moulding your career accordingly. For example, sports law (often coupled with sports management), media law and laws relating to international relations and global governance are emerging fields and involve work in spheres that many people are inherently passionate about and even though they may not yet be conventional areas of practice, I see colleagues do really well at these because they were already interested in the subject matter. Some of my seniors have advised me to not limit myself in the initial stages and gain diversity of work experience, because only thus can one get a grasp of the full spectrum of opportunities that a career in law affords. This approach has worked for me, and I would recommend it especially to those who are inclined towards litigation.