Richa Mohanty graduated in Law from Symbiosis Law School, Pune in 2008. Throughout her college life she engaged herself in various extracurricular activities which have greatly helped in shaping her as a professional. She has interned at various firms in different sectors ranging from civil, criminal to SEBI. She was offered a PPO while still interning at Cyril Amarchand Mangaldas.
Currently, she's a Principal Associate at CAM. Her work involves advising on a number of issues such as transition of employees in M&A transactions, individual and mass terminations, closure of establishment, anti-sexual harassment matters and social security issues.
In this interview, she talks to us about:
Her decision to pursue a career in Law.
Her tricks to do well in moot court competitions.
Maintaining a work-life balance.
How to secure a PPO while interning?
How would you introduce yourself to our readers?
I am a corporate lawyer with over nine years of experience. I am currently a Principal Associate at Cyril Amarchand Mangaldas (CAM), New Delhi. I started my career with the erstwhile Amarchand & Mangaldas & Suresh A. Shroff & Co., and have had the privilege of working across its New Delhi and Mumbai offices. I moved to the CAM Delhi office, upon its inception in 2015. I specialise in employment and labour laws. I am also a member of a Special Taskforce on Employee Relations, at the Confederation of Indian Industry (CII), Gurgaon.
What motivated you to pursue a career in Law?
I think it was a mix of many factors. I don't come from a family of lawyers and when I was in school, Law was not a popular career option.
However, like most things in life, timing played an important role. With the second wave of liberalisation, the Indian economy appeared to be booming in 2002-2003. Simultaneously, the landscape of legal education was undergoing a transformation, especially with the introduction of the five year integrated law courses and the rise of professional law firms/ formal legal teams in organisations. All of this greatly enhanced the appeal of the legal profession and I decided to take the plunge!
On a lighter note, I should also give some credit to popular TV shows like "Alley Mcbeal" and "The Practice".
How did you approach the extracurricular activities such as moots and debates in Law school?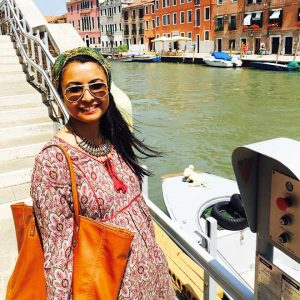 Yes, I was very much involved in the co-curricular and extra-curricular activities. I tried my hand at everything that law school had to offer- debates, presentations, extempore, moots, seminars and even business plan competitions. I also participated in a number of cultural festivals including drama, dance and music competitions and was a member of the Human Rights Cell.
All of this really helped me get perspective about my strengths and weaknesses. As a trimmed list: public speaking, research skills, team work, strategic planning, rationalising each argument were by products of these activities.
Having participated and judged several moot court competitions, what is your advice to students?
I would say that debating on legal or socio-political issues is much more critical than mooting, but that is a personal bias. Mooting and debating are sans recourse for a law student. My advice for all mooters would be to immerse themselves in the basic legal framework (Act/Rule/Regulation) before jumping the gun and moving to case-law finding frenzy. I also always found it helpful to set out a research methodology for the various roles I rendered as a mooter.
Tell us about your internships and how did you apply for the same?
I had interned at a number of places- from criminal lawyers to corporate law firms, banks, corporates, SEBI and even with the JAG (Judge Advocate General) of the Indian Navy. The idea was to gauge and understand the role, expectations at each organisation; and accordingly figure out my interests and career goals.
I would strongly advise law students to apply to individual lawyers/ partners, depending upon their area of specialisation and to focus on the practice area of one's choice, rather than blindly applying to Big Law or corporates and letting the HR assign the partner/ team to you. Also, don't get mesmerised by Big Law and corporates. The experience and exposure at smaller, niche law firms can be equally good and rewarding.
Have you ever felt the NLU and non- NLU divide? Do you think it is a consideration for employers?
Some National Law Universities (NLUs) were the first off the mark in the corporate-focused 5-year law course, consequently with great alumni connect. Plus, there's bound to be greater comradery between people from the same Law school, whether NLU or non-NLU. While I never personally faced any such divide, it may not be unnatural for a smaller set in even a small-sized firm, to feel a little 'out of sync' or not entirely 'tuned-in'.
Being a part of a professional organization and conducting oneself as a professional in its truest sense means that you transcend these perceptions and beliefs very quickly. I do not think it is a consideration for any modern-day employers.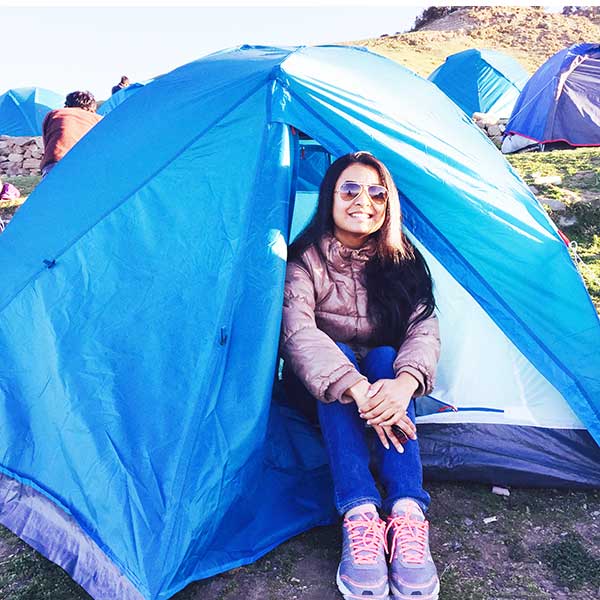 Give us an insight to the Sir Ratan Tata Trust Scholarship.
 (Richa is an awardee of the Sir Ratan Tata Trust Scholarship.)
I heard about the Sir Ratan Tata Trust Scholarship from a friend. It is basically a merit based scholarship. There were no interviews or essays for this scholarship in those days. I simply had to apply with my mark sheets and a cover letter (not sure of what the process entails today). If I remember correctly, I got a cash award and a certificate.
How was your experience of attending a Student Exchange Programme?
I was a member of a fourteen member contingent from Law school to the University of Hannover, Germany for a period of two weeks in 2006. It was more of a cultural exchange programme but we got the opportunity to participate in panel discussions on interesting issues like intellectual property, anti-trust laws etc. We also visited the local courts and prisons at Hannover and Hamburg and were given a detailed overview of the EU framework.
How did you secure a PPO from AMSS?
I interned with the firm, made sure to put in my 110% during this traineeship stint, and was fortunate to have got a pre-placement offer (PPO) interview call. I was also fortunate to have interned with a wonderful team that really encouraged and supported me. I am in touch with most of them and consider them to my true mentors.
How important do you think a high CGPA is for recruiters?
Traditional non-PPO / Campus recruitment for most big / medium sized firms would largely be based on CGPA as a first indicator. A high CGPA can reflect discipline, dedication and attention to detail as per assignment requirement. This conventional thumb-rule dilutes in value as you move up the PQE chain during lateral recruitments.
What would be your advice to readers who hope to get an offer from CAM?
Intern with the firm and put your best effort during traineeship. If you wish to intern with a particular team / secure sectoral / practice-area focus, back a sincere request to the HR (after being accepted) with some prior academic research / publications. If you could not secure an internship, focus on CGPA as a first amongst equals and then publications as well as co-curricular and extracurricular activities.
Can you give our readers some insight to the field of Labour and Employment Law?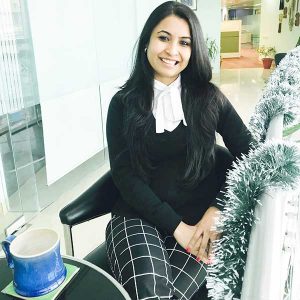 It is a very interesting and developing practice area and CAM is one of the leading firms in this space. As an employment law specialist, I routinely advice clients (mostly employers) on a number of issues such as transition of employees in M&A transactions, individual and mass terminations, closure of establishment, anti-sexual harassment matters, social security issues, trade union issues, ESOPs, immigration laws and basically all matters in connection with employees/ workforce. This is one of the only practice areas which involve a mix of advisory, transactional and litigation work.
What is the nature of your work as a Principal Associate at CAM?
As Principal Associate, I am entrusted to engage with Clients, oversee / review delivery of work-products to them and undertake practice-area as well as business development. CAM is a demanding but a very vibrant work space. What I like the most about the organisation is that it is not hierarchical and talent is valued above all else. So it does not matter which Law school you come from or what level of associate you are or what your political views are, as long as you do the job well, nothing else matters!
How do you maintain a work- life balance given the demanding nature of your job?
I have to say that working in a law firm can be extremely demanding, especially in the early years, when you are learning the ropes. As a consultant, you have to be mentally prepared to "work-on-demand", especially on weekends, holidays and when travelling etc.
Two things that have really helped me are (1) effective time management; (2) prioritisation of daily tasks. It also helps to be candid and upfront with your reporting senior about how much time you will take to complete a task so as to manage expectations accordingly.
As such, there is no real formula to maintain a work-life balance, but what I would recommend is to definitely take out time for things that you genuinely enjoy- for example if you are a marathon runner or a classical dancer or if you like travelling, etc. plan your leave or free time, in such a way that you can accommodate these activities. Otherwise, like they say, all work and no play, makes Jack a dull boy!
What challenges have you faced in building up your career as it stands today?
There have been multiple challenges during the course of my career. To begin with I think, nothing quite prepares you for the legal profession unless you officially join the bandwagon. It takes a while to bridge that gap since legal studies in India are by and large theoretical, rather than being practical. There is no gestation period in this industry, so you have to pretty much learn on the job. Also, you also need to constantly adapt and adjust to the demanding work life at a law firm and learn to build lasting relationships. Every new level brings new challenges and you will have to keep pace with it. I am very grateful to some of my seniors and colleagues, for the lighting the way and guiding me through some of such trying phases.
What advice do you have for our readers who are primarily college students?
Law school days will always be the most stress free days of your life-so my only advice would be to make the most of time and to choose your friends wisely. Also live it up and have lots of fun. After all, you live only once (borrowing from the millennial motto)!