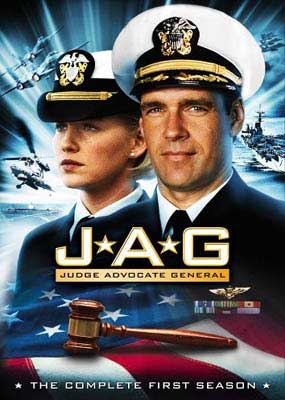 We got to connect with someone who recently cleared the Service Selection Boards exam and got recruited into the Indian Army as an Assistant Judge Advocate General. This is a much rare career insight which we have the opportunity to feature.
We had requested her to share her insights with us while promising her the much required anonymity. Therefore we had to also skip on many insights of her achievements as a law student and internships.
We asked her about:
Life at Kerala Law Academy
Preparing for the SSB and getting inducted into the Indian Army
Job of a Judge Advocate General
Tell us a bit about yourself.
I am a very talkative, extrovert, fun loving person who loves to travel and enjoy one's life. But when it comes to work I am equally serious and dedicated to it. So I think it's a nice mix!!!
Tell us about your pre-college life and about your family.
My family includes my parents & younger brother. My father retired as Deputy Inspector General of Prisons and my mom is a teacher. My brother is pursuing his engineering degree from Kerala. I have done my schooling from Holy Angels & St Thomas School Tvm. I always had the ambition of joining the prestigious Civil Services.
Was pursuing law always your professional calling?
I would be lying to you if I say that a career in law was on my cards. In fact, I never had it on my list. It just happened. But I was an Arts student. I had opted for Humanities for my +2 so never had Engg/Med thoughts. But I wanted to take up Political Science & Journalism. But landed up in law as it was a much wider option and I thought that it will encompass everything within itself.
Did you have a legal lineage that motivated you to choose this field?
[sociallocker]I come from a non-legal background. I decided on law, firstly I loved the subject, secondly it would give me a professional degree and I could take up law as an option for Civil Service Examination, as I was a Civil Service Aspirant.
How were you years at Kerala Law Academy College?
College was fun with all the moot courts. I had participated in around fifteen Moot Courts including Vienna Arbitration Moot, Jessup & Stetson to name a few. We grabbed lots of prizes as a team including individual prizes for myself as Best Lady Adv, Best Student Adv, Best Speaker etc. After graduation I started with my civil service preparation. I had enrolled myself at Rau's IAS Study Circle before joining Army.
During the five years of your law school what kind of internships did you do?
Well, our college never had any internship plan or scheme. It was on individual interest. I kind of did internship on all fields as I wanted to explore and analyse my interests. I did corporate, litigation and NGO internships. That is when I realised that corporate law is not my cup of tea. I enjoyed NGO & litigation work. But was not prepared to settle down in any of that because, I had my Civil Service dream intact with me then.
Prior to entering law school, did you ever wish to join army?
As I said before, I was preparing for civil service when I had applied for the same. The notification in the papers asked for law graduates and I applied. I was not really serious about it till the day of my selection. I was seeing the SSB interview as a practise session for me before my civil service stint. But then things just happened.
Tell us about the application procedure for JAG.
The application process is kind of simple. They issue notification for JAG entry based on the vacancies. Presently the vacancies are less but in the next five to ten years the vacancies are going to increase tremendously. Minimum 55% marks in a recognised law course is the eligibility. Then there is the SSB process where you are scanned at various stages by various authorities. SSB does not require any preparation, that is what I personally feel about the same. It is all about the right attitude and confidence. Be yourself, don't try to copy anything or give stereotype answers, try to bring in individuality in your answers.
What advice would you give to our readers for successfully cracking SBB?
Well, I beg to differ. SSB is a psychological test where they test your abilities to lead and command a body of troops. They search for leaders, people who can give orders and take orders. That is why I said it is about the right attitude. Furthermore, for JAG interview they might just come up with some legal question. So if you are convincing enough, which any law student will be, then one can easily crack SSB.
Tell us about your time at Officers Training Academy, Chennai.
BAD, I mean real bad.
I was a kind of person who never got into field or was never a sports person. So it was very difficult for me. The basic training for all is the same so one has to undergo eleven months of basic military training which involves a hell lot of physical activity. You can refer to the Lakshya movie for easy reference.  But nothing is impossible. If a person like me who has never attended a sports day in school can complete it, then everyone can.
After the training period, where was your first posting?
After eleven months of rigorous training, finally you will be commissioned into the Indian Army. The feeling was great indeed. It was a proud moment when I finally became a part of the Olive Green community. Well I can't disclose my posting details due to security concerns and existing instructions on the subject.
What role does the JAG officer play in the Indian Army?
JAG officers play advisory role in the Indian Army. We are the legal advisors to our commanders in military, discipline and other allied matters. After the basic training and induction into the Dept we will be made to undergo a course in Military law which is like our Bible in day to day functioning. My typical work day is like any other day in a corporate office or firm, just that you are in uniform and of course minus the work pressure and targets that exist in the outside world. Every work has its own advantages and disadvantages. Sometimes it does get monotonous but I think that is the part of any work. But it is also a challenge one has to face every day. We mainly deal with offences committed by members of Army. So, if one likes criminal law and framing charges, then this is the place to be.
After how many years of practice is one offered the position of Judge Advocate General?
Judge Advocate General is our top most position. So it will take another 25 more years for me to reach there. I am performing the functions of Asst JAG.
What difference do you find in the working of Armed Forces Tribunal and other courts?
Yes, AFT has been set up to provide as an appellate forum for Armed Personnel.  But it has got original jurisdiction also. It deals with service and disciplinary matters. It's akin to High Court and an appeal against its order lies to SC. It consists of a judicial member and administrative member. It has been set up as a relief measure to armed forces whose litigation has been otherwise pending in the high courts.
What would be your message to our young readers?
I don't think I have achieved anything to provide a message to anyone. Enjoy your life but remember one thing that it is your five years of effort in law college that is going to determine your future address in this world. It's your hard work as law student that is going to determine your identity. So it's up to you to determine who you want to be.[/sociallocker]