Rima Bhardwaj graduated from ILS Law College, Pune in 2010. As a law student she has been quite active and participated in many moots, debates, MUNs and conferences. She also has multiple publications to her credit during her five years in law school. Her internship experience is a healthy mix of both law firms (Khaitan and Co., AMSS, Fox Mandal) and corporate houses (Tata Steel, Tata Motors, JUSCO). By the time she graduated, she had received a job offer from Nestle India Limited where she worked for three and half years as an Assistant Legal Manager. Later, she joined Wal-Mart India Pvt. Ltd and currently works as a Legal Manager there. In August 2014, she was awarded with Star Performer of the Year Award and that too within 6 months of joining the organization.
In this interview, she talks about:
Moots, Internships and Publications
Work at Nestle India
Appointment and work at Wal-Mart
Bagging the Star Performer of the Year Award
How would you introduce yourself? Could you please share a little bit of what motivated you to pursue law as a career?
A warm 'Hello!' to my esteemed colleagues of the legal fraternity and the budding, incumbent entrants to the same. This is Rima Bhardwaj, currently working as a legal counsel for the India arm of the leading retail giant, Wal-Mart. I have a work experience of more than 4.5 years behind me and would identify myself as someone who has set sails for a humble journey to achieve the greater things in life.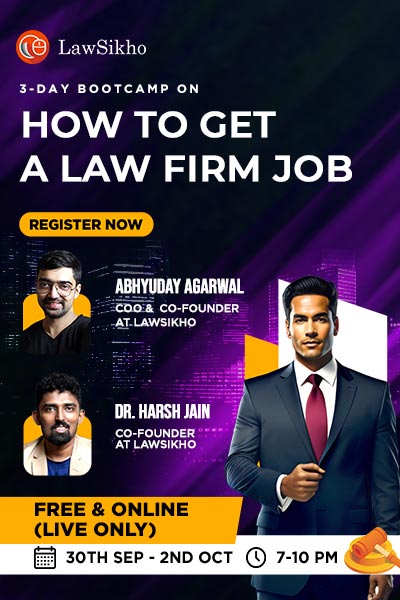 Hailing from a non legal background, the sole motivation to turn towards law was my own conviction and deep respect for this noble profession. It is infact one of the oldest and honoured professions recorded in the history of mankind and; a number of game changers throughout social and political history of the world have been legal luminaries.
Please tell our readers what motivated you to take up legal studies?
Right from childhood, I believe I had a knack for arguing well. In fact, my parents often used to joke amongst themselves that I should be a lawyer; little knowing that it would come true! I also had a keen interest in watching legal dramas/movies and analyzing the legal interpretations being taken in each one of them. What followed thereafter was the direct result of this intrigue and fascination towards the subject, born within me right from a young age.
Rather I feel that more than the mode of motivation, what is important is the fact that you enter into any profession after careful thought and for the right reasons. This alone will ensure sustainability and satisfaction.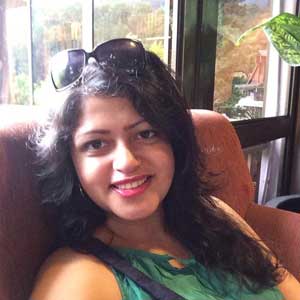 Tell us a bit about your days at ILS Law College, Pune.
I studied in ILS for 5 years i.e. from 2005-2010. They were some of the best years of my life. It was also the first time that I was away from home, due to which I could learn the delicate task of balancing freedom with responsibility. The bi-semester course in ILS is very well structured so as not to put unnecessary pressure or burden upon students. The resultant time obtained apart from studying, was used by me in pursuing other productive activities like moot courts, research articles, NGO work, diplomas etc. I believe that for a holistic development, apart from scholastics, any student of law should be exposed to other avenues of learning law as well, which would help him/her to be a more confident individual and less of a bookworm. Such activities help a student to apply the law, to interpret it, to understand its true significance as a consequence of which they would never feel lost in the real world even if they don't have a textbook handy. I am happy I could be one of those lucky few.
How were your internship experiences?
My internship experience is a healthy mix of both law firms (Khaitan and Company, Amarchand Mangaldas Suresh A. Shroff and Company, Fox Mandal) and corporate houses (Tata Steel, Tata Motors, JUSCO). The best experience that I have had as far as internship goes is with Khaitan and Company, Kolkata. The primary reason for the same being that the interns there are trusted with considerable amount of work and information. Any good work done is duly appreciated and rewarded through performance based stipends.
Internships are a great way of knowing and experiencing a slice of what awaits you once you graduate out of college. However, my primary issue is with the fact that the interns are generally given half baked information or incomplete research to work upon: the larger context or the  actual facts are never explained to them due to which they are often on a wild goose chase of a misinterpreted fact and position. Balancing the confidentiality issues, the concerned associate should spend more time and energy to make their internship more enriching.
How important do you think that extra-curricular activities are to a law student?
Extra-curricular activities do give a fresh lease to an individual's way of thinking and outlook. People who indulge in such activities get the opportunity to take time off from studying or scholastics and devote it to equally productive pursuits. However, at the same time, one shouldn't lose sight of his/her ultimate goal that is to graduate with good credentials.
Students should partake of such activities voluntarily. I am a strong advocate of the fact that things which are mandatorily pushed into operation can never be sustainable in the long run. One derives maximum benefit from activities that they enter into, on their own free will.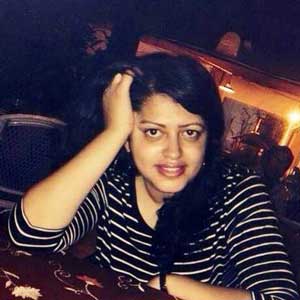 You have participated in various moot court competitions while in law school. Tell us how important is mooting and what effect does it have on one's CV?
Taking the aforementioned point forward, the primary reason that I enjoyed participating in moot court competitions was because I wanted to do it myself. Moot court competitions are a great way to test, challenge as well as improve upon your public speaking skills, usage of accurate legal idioms and expressions, legal interpretations, knowledge on the recent trends in judicial pronouncements and case laws relating to your moot question, argumentative skills etc. Being a competition, it also brings out the healthy competitive spirit within you with the opportunity to learn on the way.
However, from a practical perspective in terms of CV or further job opportunity, it doesn't hold much material value. The recruiters perceive it as an interesting choice of activity to be engaged in within college but that's about it. It is so because the actual scenario in the Courts, is much more complicated, drawn out, the issues much more rigged with red tapism and the law/legal decisions very poorly appreciated, which the limited experience of moot courts fail to address.
Soon after graduation you joined Nestle India Limited as an Assistant Legal Manager. How did your appointment take place?
I was successful in getting campus recruitment right after college, in the leading FMCG giant – Nestle, in mid 2010. They had come to college with the objective of taking only one candidate. Needless to say it was a tough flight in which 3 gruelling rounds were taken – 1 Group Discussion and 2 personal interviews. I was mostly quizzed in Arbitration, Law of Contracts, Company Law and Disclosures and Civil/ Criminal Procedure Code, which fortunately I could answer to their satisfaction.
Generally the first year after graduation is the most defining time of a fresh law graduate. What would you suggest a fresh law graduate should do to hold spirit and utilise the opportunities available?
First year post graduation is a journey of the second league of self discovery and of imbibing the legal profession within oneself as an accepted way of life. My advice for the fresh law graduates shall be to take it easy and to go with the flow. It is also the right time to self assess whether they are happy with the particular avenue they are pursuing, or whether they want to change their course and venture into some other legal field or area of law. Keeping an open mind and receptive attitude shall go a long way, in the first year to establish oneself in the right context. Matured decision making, legal acumen and effective planning shall follow with experience and time.
You have published a lot of papers in various prestigious journals. Can you give us a few tips to ace the art of paper writing?
Writing has always been my passion be it fiction or non-fiction. For writing an effective and informed legal article, it should ideally be preceded with an ample amount of research through reading from various modes possible be it books, internet, journals, case laws etc. One has to write and edit through several drafts to perfect the final piece. One also has to keep its reader in mind, and accordingly customize his/her article for a student magazine, university journal, website etc. The flow of the article should be structured, whatever might be the subject, it should always start with the introduction or genus followed by the meaning, any applicable international perception on the same, defining enactments and case laws which shaped the subject, conflicting opinions or pronouncements given and last but not the least a personal conclusion of the writer. It is foremost that your research should shine through and the effort put in clearly discernible.
Tell us how has paper publishing and other co-curricular activities helped you in acquiring skills that are important for a successful legal career?
Such activities have helped me to be multi-dimensional in my thought process and approach. When you engage in multiple co-curricular activities in your formative life in college, your way of thinking gets trained to run in more than one direction and process more than one view, even if they are conflicting towards one another. A good lawyer is not only one who subscribes to a particular view but one who keeps challenging his/her own view, multiple times, to arrive at a correct position.
Currently you work as a Legal Manager at Wal-Mart India Private Limited. What made you choose this particular avenue? How did your appointment at Wal-Mart take place?
Wal-Mart is relatively at its infancy in India. Considering it hasn't yet got the FDI nod in multi brand retail, therefore the company is busy instead in establishing cash and carry wholesale model stores all over India, for the first time. Consequently there is a lot of opportunity for legal to be instrumental in helping the company to make an impactful decision and make a difference. It is the right place to be in and therefore I am.
The hiring process constituted of 3 rounds- 1 HR interview and 2 personal interviews where I was most mostly quizzed on my past work experience and the difference that I can bring in, in case I am hired.
We would love to hear about your work profile. What is a normal workday like? Being the Legal Manager, what are your responsibilities?
A normal workday in office is pretty challenging in terms of my work profile. I am responsible for looking after all the litigations, notices, licensing queries, product safety norms and other miscellaneous matters. Due to the expansive portfolio, I get to work on various matters and the dullness of routine never creeps in.
I would also like to state that unlike a law firm associate, an in-house counsel has to own his opinion and cannot afford to let even an iota of doubt colour his/her viewpoint. They have to be highly well read, first time correct always as well as be a jack of all trades, so that they can question the consulting advocates/ law firms and advance the company's best interests, in a legally conducive manner. Rather an in-house counsel has a more challenging and tall order to answer to, then a law firm associate, which makes the job all the more interesting and intriguing.
What were the biggest hurdles and challenges in the first few months? How did you deal with them?
The biggest hurdle or challenge in joining any new organization is to make your presence felt and heard. People can be quite dismissive at first since they are yet to realize your true merit or potential. There are chances of getting lost in the crowd.
In the first few months, you should set about doing just that; making yourself indispensable in the mind of the organization. Being well prepared, voicing your opinion smartly, participating voluntarily in discussions, performing within tight deadlines and making effective strategy decisions are some of the ways I made myself be noticed positively.
In August 2014, you were awarded with Star Performer Award. How did you go about achieving this?
It was a career highlight for me. I secured this award within 6 months of joining the organization and it was awarded to an individual member of the Legal Team for the first time.
I set about achieving this by precisely doing the aforementioned activities. Something additional that I did was taking charge of things and taking complete responsibility for the completion of the same. My advice shall be in order to achieve anything, you have to come out of your comfort zone, ditch the routine way of approaching things and take risks. More often than not, you shall come out successful!
What are the primary essentials of a corporate lawyer? How do you say a fresh graduate can work on building these skills?
A corporate lawyer should set its client's interest and well being as his/her top priority. They have to set themselves the task of going above and beyond the black and white precincts of enactments/ legislations i.e. of simply reading up on what's legal and what's not and rather explore the grey area of brave and unconventional interpretations as well as find the solutions within the four corners of law. A corporate lawyer cannot afford to be a hardliner opinionist nor a traditional operator. He/ She needs to be ready to break new grounds, challenge obsolete ways of understanding and attempt harmonious construction of a seemingly adverse position.
Some of the ways of achieving it is to keep oneself well informed, having informed discussions with industry colleagues, and of course the best way is to actually work upon the issue which incidentally also happens to be the best way to learn.
What is the procedure to apply for an internship and recruitment at Wal-Mart? What should one do and how to contact them to apply for a job? What are the qualities which they look for in one and his/her CV?
Wal-Mart regularly takes summer interns for a period of 1 month – 2 months every year and also pays stipend. For internship, the candidate may approach through the HR link given in the corporate website or get in touch with me as well.
As far as job is concerned, just like any other good corporate house, Wal-Mart also seeks multi faceted legal professionals with ability to structure, streamline, regularize and lead the work/ projects given. For applying, the candidate may approach through the HR link given in the corporate website or respond to the individual job postings featured from time to time. A legal degree from a reputed college with some additional work experience helps to get noticed faster.
The candidate should also be well versed with corporate laws like company law, SEBI, contracts, mergers, acquisition and joint ventures, arbitration, real estate and licensing laws.
Is there any other tip you would like to give to our budding professionals?
The most important tip that I would like to give is to keep your individuality and unique way of approaching work and contributing towards it, intact. There is no well defined way or formula of achieving success. Each one of us has to find it using our own special set of skills and acumen; but yes, in short term we may like to model our ways according to the person we admire. Get inspired but not dictated; your belief in yourself and your choices shall hold you in good stead in the long term. Best of Luck!