Ila Haldia graduated from Government Law College, Mumbai in 2013. She has an enviable academic record and has an excellent series of internships at top law firms including DSK Legal, Trilegal, AMSS, Khaitan & Co., AZB & Partners etc. She started practising at the Supreme Court of India soon after graduation. She is currently practising general civil and criminal litigation at the Supreme Court under the tutelage of Dr. J.N. Dubey, Senior Advocate, Supreme Court.
In this interview, she talks about:
Law school experience at GLC, Mumbai
Choosing litigation over corporate law
Practising at the Supreme Court
What brought you into legal studies?
Hi, I am Ila Haldia. I am currently practising at the Supreme Court under the tutelage of Dr. J.N. Dubey, Senior Advocate, Supreme Court. Unlike many, my journey in legal studies began quite unexpectedly. I was a science student and never considered law as a career option. However, while studying science, I realised that engineering was not my cup of tea and so I decided to look for other options. In the pursuit of looking for alternate options, I met many people from different professions and through this process, I met a few lawyers. Having interacted with these lawyers, I felt drawn to the profession since I was impressed by the kind of knowledge they possessed and their command over their thought process and so I decided to pursue law. My parents were supportive of this decision of mine and thought that law would be a career suitable to my abilities.
Tell us about your years in law school. What made your journey with GLC worth it?
To be honest, it took me a year to get used to GLC. Initially, I was a little lost and wasn't sure whether I had made the right decision. But slowly, I started getting into the groove as law started rubbing on to me. In addition to law, I had some amazing friends and seniors who helped me through thick and thin. One thing that anyone studying at GLC encounters is the ubiquitous phrase: "GLC is like a buffet which serves the best of dishes but it is up to you to choose the dishes". At first, I never quite understood this phrase, but now when I look back, I realise that GLC is quite like such a buffet. The curriculum at GLC gave us the freedom to shape our careers according to our own accord. We had all the options and guidance available but none of which was imposed. So it really came down to individual choices. Many used this freedom to nurture their careers the others used it otherwise. It is this sense of freedom and space that made GLC absolutely worth it and stand apart from all other law colleges!
Which internships that you have pursued will you consider to be right at the top and why? Tell us about some interesting internship experiences.
Interestingly, I have had internships at many big law firms, but to me the most memorable has been one at a small firm in Bombay. We were a team of 5-6 lawyers/law students and as such the work responsibilities were not differentiated between lawyers and law students and therefore it was a really good learning experience for me. I remember my very first assignment at this firm was to assist an associate in drafting a reply to a very complex 30 pages show cause notice from the customs authority. As luck would have it, the associate I was supposed to assist was caught up with other work as a result of which the responsibility fell on my shoulders to draft the reply. Upon reviewing the draft, my senior was very impressed with my drafting skills and rewarded me for having completed this difficult task all by myself without having any prior drafting experience. Thus, I learnt that it is important to keep doing whatever work comes your way, no matter how big or small. If one keeps working and keeps doing, he/she will find an area where his/her interests lie. So look for internships which provide you work across the platform and be ready to seize whatever opportunity comes your way.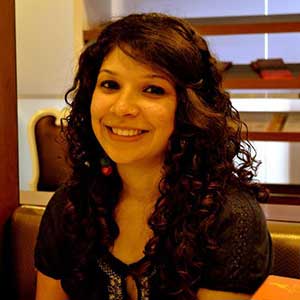 Soon after graduation, you started practicing before the Supreme Court of India. Did you ever plan to join a corporate law firm? Do you plan to pursue litigation from now onwards?
Somehow, at first every law student's aim is to land the highest paying job and since such packages are mostly offered by corporate law firms the aim is to get into such law firms. I was also party to this type of thinking and in fact tried to get internships in all the big law firms in their corporate department. But slowly, as I got more involved in the "corporate culture" I realised that this was not my calling. There was always this uncertainty in my head regarding corporate law since it did not involve court work. So through this process of elimination, I decided to pursue litigation and was most fortunate to get the opportunity to work at the Supreme Court of India. However, I am not restricted to the Supreme Court only, I also appear before other courts and tribunals.
As far as my future plans are concerned, I don't believe in long term planning. My philosophy is to do what is in hand and let's see where it takes me. Having said that, I do hope to start my independent practice in the coming future.
What are you main practice areas? How has been your experience so far?
We are into general civil and criminal litigation. The experience so far has been extremely enriching and has broadened my horizons. I have not only matured as a lawyer but also as an individual. Litigation has taught me to have a structured thought process, improvise and think on my feet.
What is your workday like? Which would be the most memorable case you argued on?
In litigation, there is a lot of work. From morning till evening the whole day is consumed in courtrooms and chambers. So one needs to be sure that they like the work and also the work environment or else it becomes overwhelming and stressful. There are times when we have to appear in court without having a complete idea about the case and these situations help in learning how to filter irrelevant information and how to improvise in front of the judge.
There was an early hearing application which I had to argue before a three judge bench headed by the then CJI Justice Lodha. Usually, early hearing applications are only heard on the point of urgency and the merits of the case are not argued, however on that particular day Justice Lodha decided to hear the cases on merits and took all the lawyers, including me, appearing in early hearing applications off-guard. Since, my case was listed as item 9, I hardly had the time to read through the entire file and so when my case was called out it all boiled down to improvising and succinctly putting forth the arguments which ultimately helped me in winning the case. The profession requires one to think clearly and quickly which only comes with constant practice and observation.
The best part about litigation is that there is hardly anything predictable except for the fact that you have to work constantly. Another memorable case that I have argued was one before the National Consumer Disputes Redressal Commission. The case related to claim of insurance by a bus owner, however, the said case had been dismissed in default and we had filed the restoration application after delay of 2 and half years! After 2-3 hearings of immense grilling, the matter was finally restored however, the same was dismissed on merits. However, the presiding judge acknowledged my hard work and made a mention of the same in the judgment itself! Thus, despite the adverse order against my client, it was an achievement for me since my hard work had been acknowledged.
How necessary is it to have a mentor/guide to handhold a young lawyer while still in the formative years of litigation?
It is extremely important to have a mentor in litigation. I couldn't have come this far without my senior. There is so much to learn in practice that it can become overwhelming. Having a mentor gives one support and structure to the learning curve of a young lawyer. Making mistakes is inevitable and only a mentor can help in minimising and dealing with them.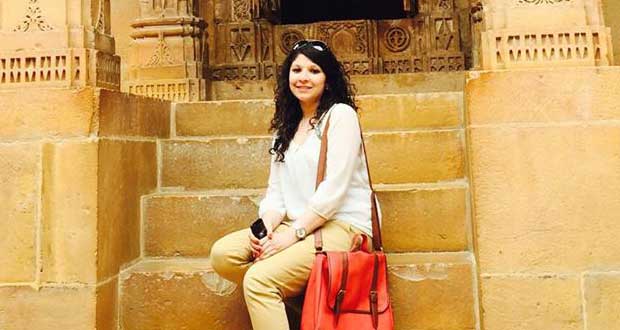 What are the difficulties people face in their early days of practice? How is it turning out for you? How many years of hard work does it require to build a firm clientele?
Initially, the responsibility of handling even a single case seemed overwhelming. I remember even drafting an entire petition seemed like a huge task to me but now with constant practice, the process has eased and now I am able to research the law, draft the petition and argue the matter in court. Same goes with arguing in court, initially it was terrifying to even take a 'pass-over' but now with passage of time and experience that initial hesitation has also vanished.
A lot of people say that lawyers who don't have a family legacy will find it very difficult to build a reputed practice. This may be true to some extent, but from what I have gathered, any lawyer who puts in even a reasonable amount of hard work is sure to go a long way in litigation. It may take some time, which may differ from lawyer to lawyer, but the hard work does pay off which is why there are so many successful first generation lawyers
A lot of law students prefer corporate jobs over a career in litigation. What is your take on this? Is it better to work in the corporate sector for a few years before starting litigation?
Well, I feel it's a personal choice. If the interest of a law student lies in corporate law then by all means he/she should pursue it, however, I do not recommend seeking a corporate job only because of the perquisites that it offers. Initially it may be exciting but with passage of time, money does not bring job satisfaction which may lead to frustration. Many law students, do not opt for litigation/counsel practice because of low salaries. It is true that in the initial years the money is not as much in litigation but if one puts in a sincere amount of hard work then there is no looking back.
What would be your parting message to law students who want to litigate just after graduation?
As a lawyer in litigation, keep working hard and be patient. It takes years for a bamboo seed to start growing but once it shoots, the growth is exponential. So don't get dismayed if the results don't show. Have faith in your abilities and clarity in your thoughts.
Also my message to all law students who are struggling to find their path, would be to just go with the flow and keep doing whatever comes your way and enjoy your college life!