Law Firm Knights
In Conversation With: Adarsh Himatsinghka, Senior Associate at ANM Global who specialises in Media, Entertainment & Gaming Laws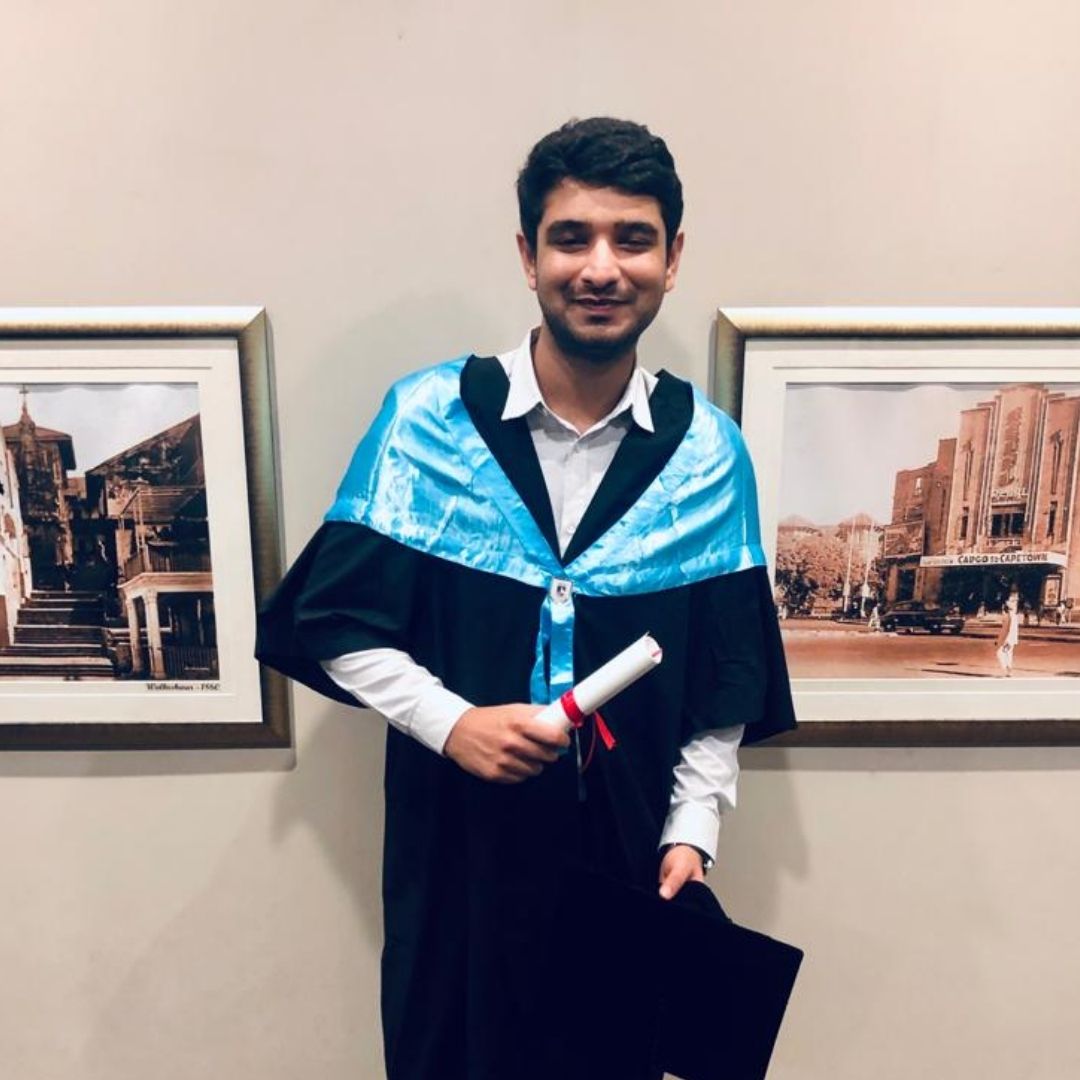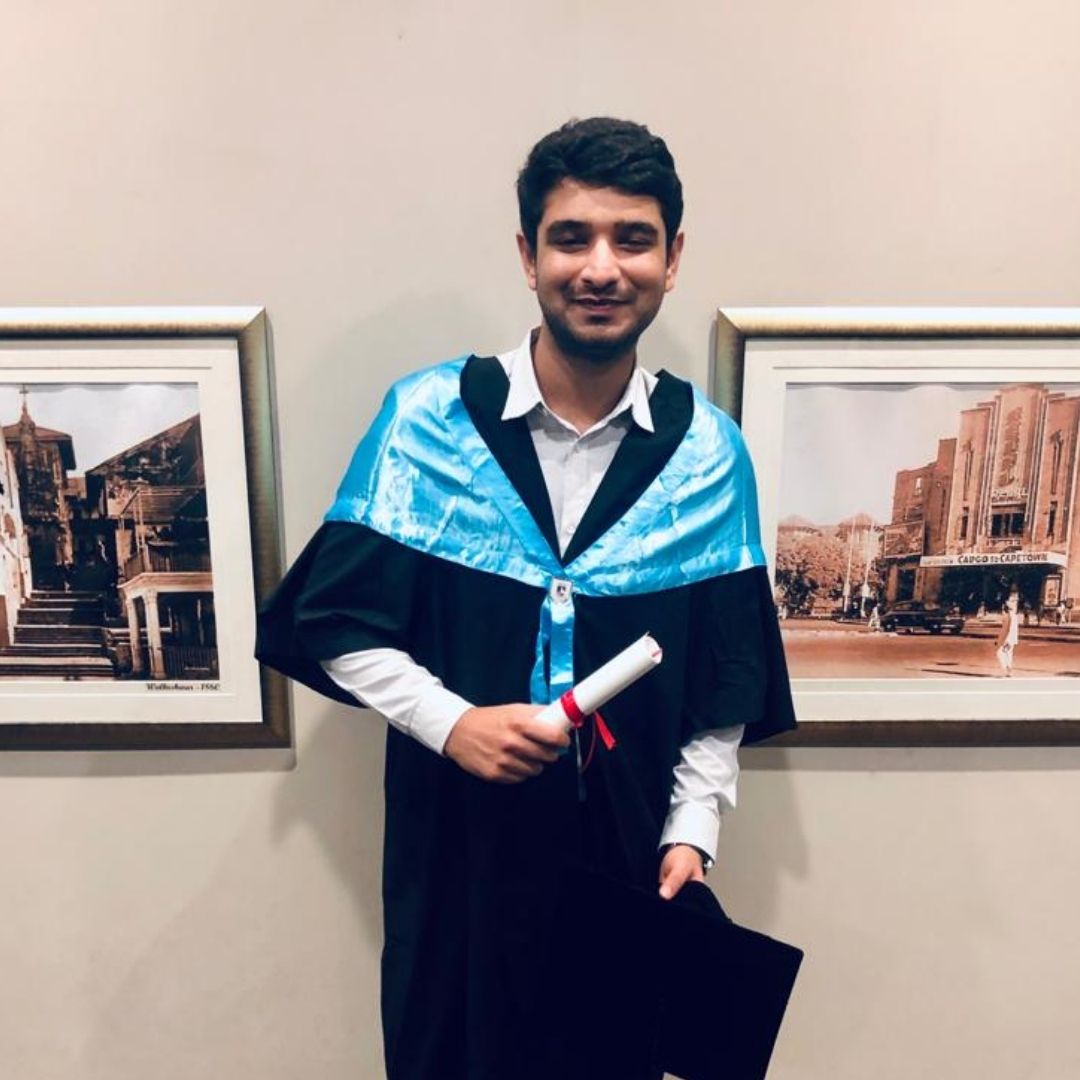 This interview has been published by Sonali Parashar, Ojuswi Sahay, and the SuperLawyer Team
---
You are a young mind with great potential and are doing great in your field. What do you think about the axiom 'Sometimes hard work does not pay off, but smart work does,'? And, do you think 'Smart-work' is the need of the hour to achieve the desired goals?
First off, it's a pleasure to be featured in this prestigious editorial, and I really appreciate the opportunity. Thank you for your kind words. I'm in agreement with that thought, and can very well relate to it. For me personally, "smart work" has always been the go-to approach when dealing with complicated and complex transactional matters as it helps you to think out of the box and achieve results in a more efficient manner. Having said that, it, in no way, suggests that "hard work" can be avoided or neglected.
I don't see the idea of working smart as an escape route from working hard, but both aspects need to be parallelly aligned as per the nature of the transaction and client requirements, in order to accomplish the desired goals. In a nutshell, one needs to know how to strike the right balance between "hard work" and "smart work", as in my opinion nothing in life is achieved without putting in the shift and being honest about your work. In the present ecosystem and as a need of the hour, a good lawyer needs to be adaptive, versatile and dynamic which includes being capable of working smart and creatively, to represent clients in the most effective manner possible.
Let us start from the beginning, what drove you to choose law? What other career options would you have considered, if not law?
Since school, I felt like I had a knack for, and felt a natural inclination toward subjects like civics, social sciences, and history. That, coupled with the right push and support from my family, were all the ingredients I needed to be decisive, confident, and passionate about becoming a lawyer. Upon giving it a more detailed thought and research, I knew it wasn't going to be a stroll in the park and would come with its set of associated challenges, but I decided to back myself up and embark on the journey to see where it would lead me.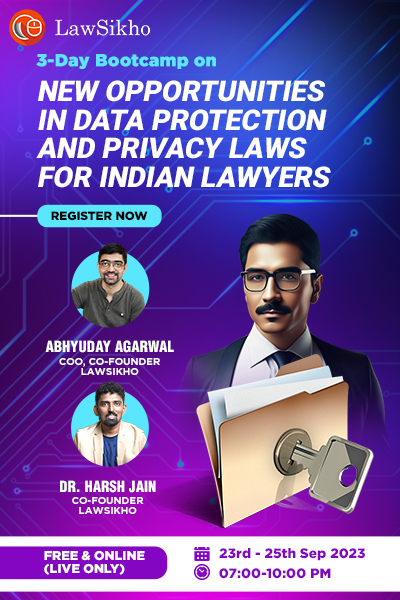 Funnily, I'm not very sure about what I would have done if not for becoming a lawyer, but I was really into outdoor sports since childhood and had the pleasure of representing the colours of my school and college in Football, so yeah, maybe I would have pursued a profession relating to sports, or even journalism for that matter.
You are into the Media, Entertainment and Gaming Law. These areas of law are still fairly uncharted and unconventional if we were to compare them with the other fields. How challenging/exciting do you find the fields that you chose? Would you like to briefly talk about gaming law for our readers?
The Media, Entertainment and Gaming Law space is evolving and has successfully carved a niche for itself. Speaking about the challenges, first, it demands a lawyer to be consistently well versed with industry nuances & developments, along with building a practical problem-solving approach. Second, I feel a media lawyer needs to have a 360-degree perspective, an ability to play devil's advocate, and understand the nature of transactions well to be able to tackle the issues in the field.
I think the most exciting part about being in this sphere of law is the abundant opportunity available for a professional to make an impact and be able to stand out from the herd. As you rightly mentioned, the field is uncharted and unconventional which helps one define their own journey, be able to innovate, impose their personality, and largely control their own growth trajectory.
I believe excellence and excitement are a direct consequence of being passionate about, and interested in what one does. Sure, the "Gaming Law" practice stems from the booming gaming industry, globally including in India, and the uprising of multiple gaming businesses which include real-money digital fantasy sports (Dream11, MPL, DraftKings), e-sports (F1, DOTA, FIFA), high engagement casual games (Pub-G, COD, Monopoly) etc., which have significant commercial and engagement impact on the consumers.
Some of the facets of "Gaming Law" include contract laws, licensing, broadcast & streaming laws, intellectual property laws, data protection laws, sponsorships, marketing, athlete/gamer representation, tech and coding-related know-how etc.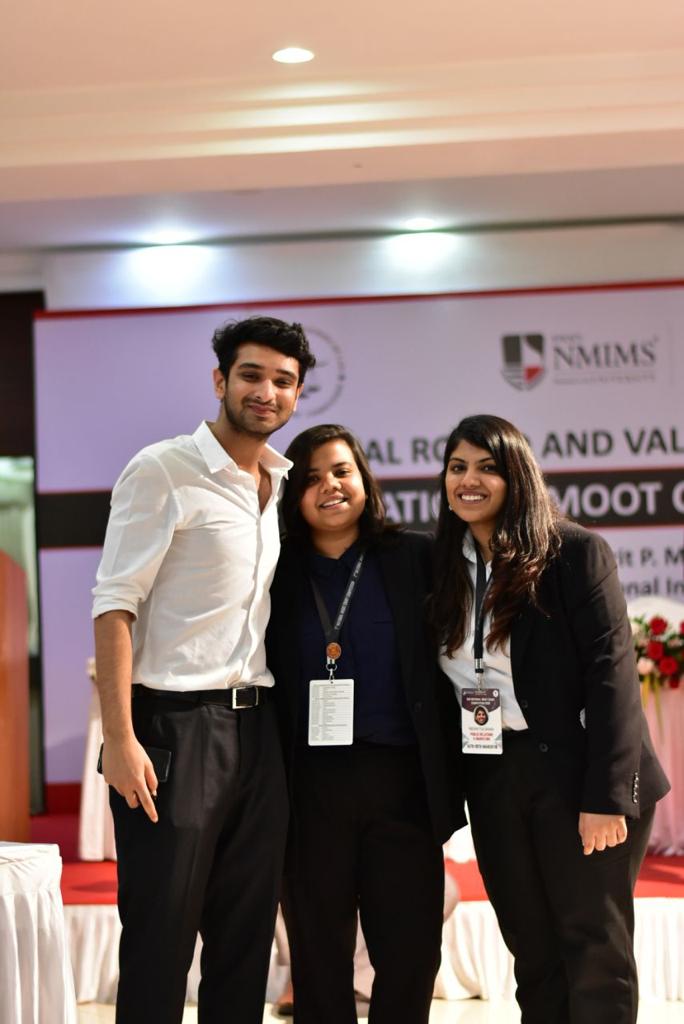 You have shown your interest in various areas such as Cryptocurrency and Stock Markets, Start-Ups and Early Age Ventures, Technology, Data Protection, etc. How did you develop your interest in such uncharted fields? There is also a lot of chit-chat about the entire cryptocurrency regime. What according to you is the future of Cryptocurrency?
It is important to engage and be aware of developments in the aforementioned areas as all-encompassing discussions, issues, and talk can help an individual formulate a well-informed opinion on these subjects, which will have a significant impact in the near future, not just on lawyers but the masses in general. I'm positive about the adoption of Cryptocurrencies as an alternate means of investment since most cryptocurrencies have real-time use-cases with the objective of developing technologies for the future, however, it seems unlikely that cryptocurrencies will be treated as a substitute for fiat currency.
There are some very interesting projects out there, which involve blockchain technologies, the digital metaverse, NFTs and DeFi platforms. It's becoming a huge market with new generational investors pouring in, especially in India, wherein it is becoming more of a "trend" or "jump on the bandwagon" rather than an informed investment decision, which is dangerous since there is not enough knowledge available to the masses, or willingness to understand the nitty-gritty of the schemes they are looking to invest in. I think it is high-time, we see some regulations being tabled to better govern and develop such growing and uncharted fields.
You are the youngest Senior Associate at ANM Global Inc. law firm. How does that feel to you? How do you handle the work-life pressure?
It always feels good to be recognized for the work you put in, and I'm grateful to my colleagues, mentors and seniors for being a constant support and considering my candidature worth such an accolade. I believe that the journey has only begun, with a lot more to achieve, and keeping that in mind, I strive to work harder, with more vigour and continue to contribute to the firm along with my personal growth.
Thriving in the legal profession can be taxing, and a lot of being able to deal with the work pressure involves identifying and working through one's own strengths and being able to efficiently manage time and resources in hand. I feel it is very important to pay heed to your physical and mental capacities, and not end up over-exerting or burning yourself out. The key is to strike a fair balance between work priorities and personal space, along with being able to effectively communicate the same.
You have represented and advised the 1983 World Cup Winning Indian Cricket Team for the Film "83" starring Ranveer Singh; assisted and advised in setting up X1 Racing League in India, and GT20 Cricket League in Canada. Would you like to share your experience on such exciting projects?
I feel fortunate to have been trusted with such projects early in my career and to be given a platform, by my seniors Mr Nidhish Mehrotra and Ms. Anushree Rauta, to contribute at such a level. It was an incredible experience, where I learnt a great deal and found myself inspired to excel and delve deeper into the industry of media, entertainment and sports. The opportunity to work with and represent absolute legends of the sport (of Cricket) is definitely one for the books and will be cherished by me for many years to come.
Moreover, understanding the fundamentals from a legal standpoint in terms of building sporting leagues was quite an enriching experience, and I think the development of, and rise in the popularity of other sports (apart from Cricket) in India is extremely pleasing to witness, and with the success of IPL, ISL, UTT, PKL, et al, I hope there are many more sporting leagues that come up which will boost the sporting eco-system in India and provide a platform for the younger generation of athletes and sports personnel to show their mettle.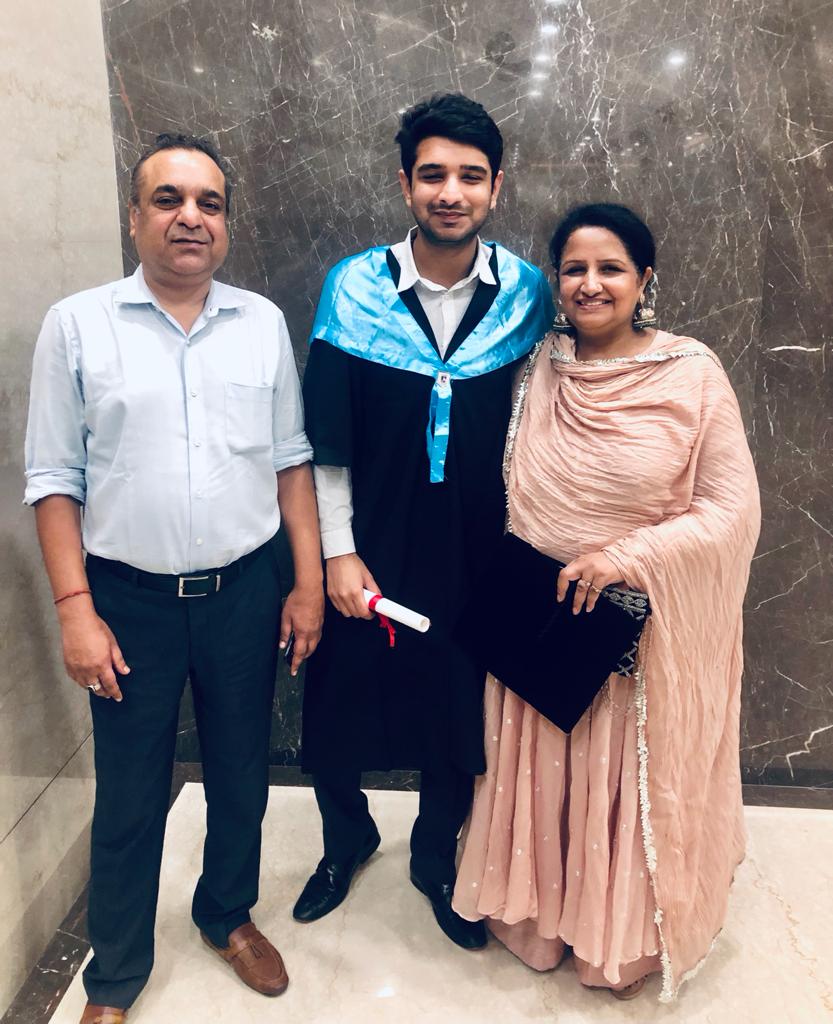 You have come a long way, and there are still more miles to clock. Would you like to share a glimpse of your life other than work? How would you like to inspire our readers to grow in their careers?
Thank you and I look forward to the journey ahead in these uncertain but interesting times to come. Apart from practising law, I'm extremely fond of solo backpacking, hiking, engaging in adventure sports, and exploring our beautiful country, which I firmly believe adds value and dimension to my thoughts and actions, and allows me time to switch off for a while. I also try to keep active by going for evening runs post-work or engaging in a game of football with some mates. It helps me to refuel and prepare for the upcoming day.
Apart from the above, I love to spend quality time with my family and loved ones. My advice to all the readers and fellow professionals would be to, at all times, have a positive attitude, be dedicated to accomplishing tasks at hand, be honest about your goals, trust your instincts, and strive to achieve the right balance in life. Last but not the least, don't forget to catch up on good sleep, it's the most underrated form of therapy.
---
Get in touch with Adarsh Himatsinghka –