Interviews
In conversation with Lovleen Mishra, Manager-Legal at JustMyRoots, an intercity food delivery company, sharing her experience of taking up diverse roles in the Legal field.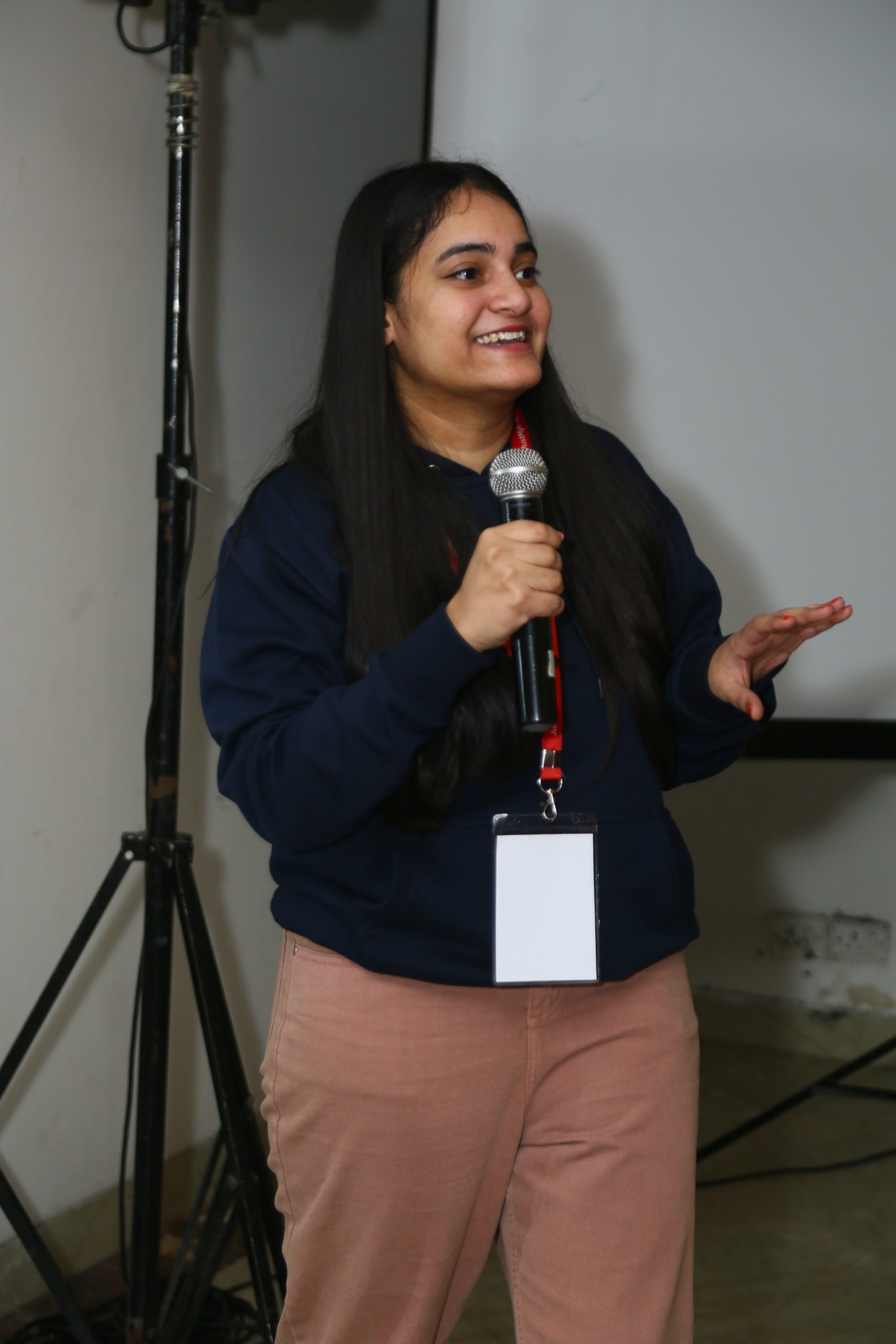 This interview has been published by Sonali Parashar, Ojuswi Sahay and the SuperLawyer Team
---
To start at the beginning, was studying law a pre-decided career path for you? What was your motivation behind growing within the legal field?
I wanted to be many things, but a lawyer was never one of them. I stumbled upon the idea of studying law in a casual "if not this then what?" conversation with a classmate, did a crash course on law immediately after my high school graduation (not that it was of much help), and the rest is history. During law school and in my professional career I have realised that being a lawyer is not just about the law. You have to be a meticulous writer, a conversationalist and most importantly you should know how to read between the lines. 90% of being a lawyer probably is understanding what people need from you and with time you can learn and grow into the remaining 10%. I reckon this is what interested me the most, the 90% and motivation came naturally with it.
You started your journey with litigation and had an experience of practice at the Supreme Court of India, where you litigated on matters related to film and media. How would you describe this experience of yours?
It was exhilarating, to say the least. It had the excitement and eagerness of the first job and the anxiety of everything else that was my first as well. Litigation like any other thing comes with its own pros and cons. I was given the chance to learn from the best and since we had a lot of film and media matters, there were a lot of movie screenings in our chambers where we had the petitions opened in front of us and we formed our arguments. Most of the film and media petitions are usually filed a week before the movie's premiere, so all we have is one week. There are sleepless nights and hours and hours of research which go into creating a brief. These matters are stressful for both, the client, and the advocate since the hearing takes place a day or two before the premiere and what we have at stake is years of hard work of hundreds of crew members and the money that went into making the film. In this job every day I thought through the perspective of the other party and my time management skills enhanced drastically while working here.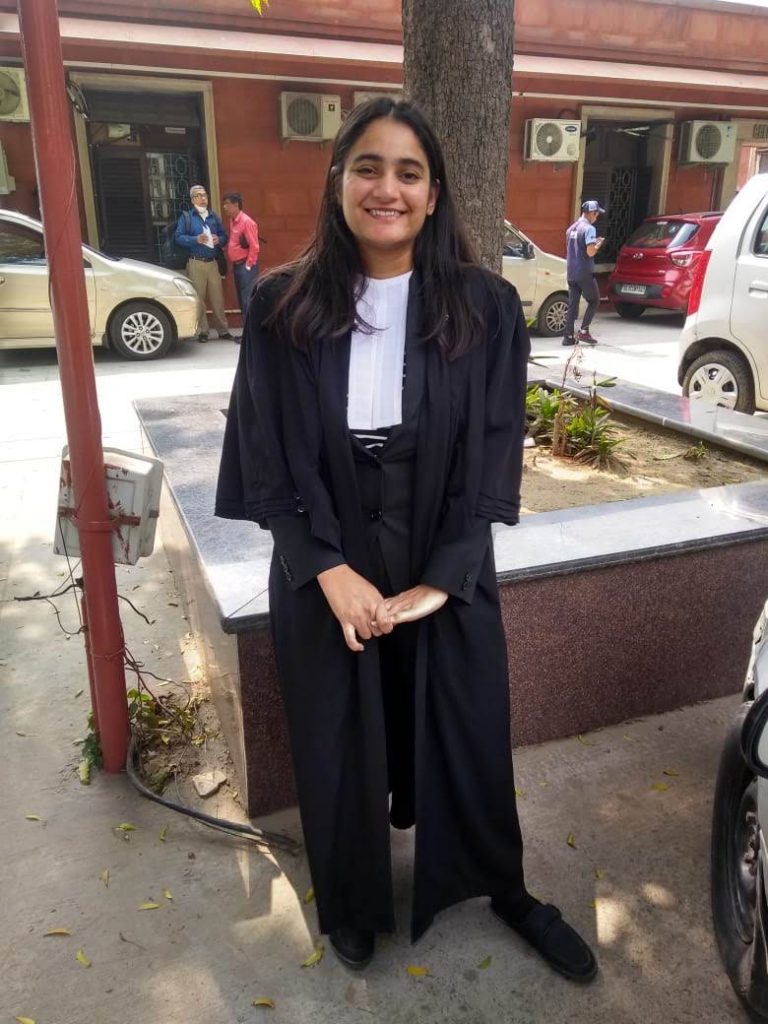 Working for Sapphire and Sage on MSME, Arbitration and Energy Laws matters while heading the firm's MSME and Energy Laws Teams, what motivated you to change your path this way, and how did this change treat you?
Though I had been in various arbitration proceedings before, when I started working for S&S, I was given my first independent matter of MSME Arbitration. I knew the bare minimum about MSMEs so honestly, it was not I who specifically went for this change, but an opportunity presented itself and I took it and with that matter, my journey started in the field of MSME. As for the Energy Laws; I graduated with Energy Law Hons. from UPES, Dehradun. During the first wave of COVID, our partner at the firm suggested that we start exploring the solar energy industry. So, we started working with industry professionals and subject matter experts; hosted webinars and wrote handbooks on both MSME and Energy Laws. During my time with S&S, I not only worked on the above matters but explored Aviation, Real Estate, and Criminal and Corporate Laws. I remember the Partner in our firm used to check our drafts with a pencil in his hand and everybody would gather around and compare to see who had got the least slashes on their drafts. It was here where I honed my drafting skills and with each document, the number of slashes decreased.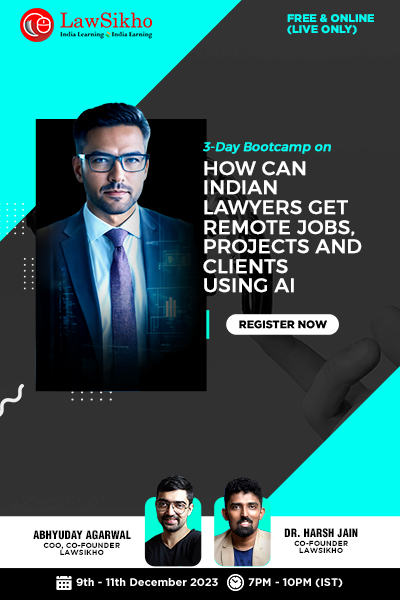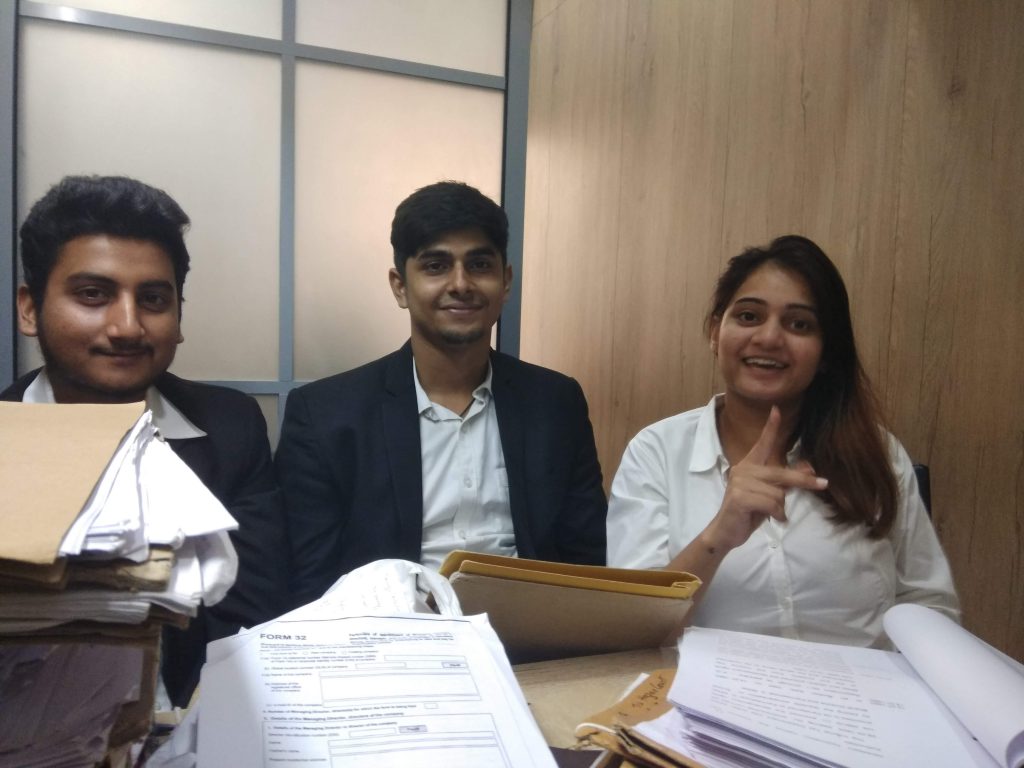 You are currently working for JustMyRoots in the capacity of Manager-Legal. Tell us a bit about the organisation and your role in it?
JustMyRoots is an intercity food delivery company. As the description suggests, it is a platform through which one can send perishable food products from one city to another. JustMyRoots has developed a special food packaging which keeps the food fresh for 24-36 hours by maintaining the temperature between 5-8 degrees Celsius and keeping the moisture intact. The work here is exciting and challenging at the same time. Every day we try to be better than yesterday and with that, we work on things we have never explored before. I currently head the legal department here and majorly work alongside the other departments in contract drafting and vetting, negotiations, advisory, compliances, investments, new projects, and strategy. Since we are a small company; apart from the law, I delved and worked in every single department of the Company and with that, I grew here more in the past year than I did in my entirety of law school and career. I have been fortunate to be a part of every new project. Each day is a new opportunity, and the learning curve has always gone up.
Your organisation JustMyRoots is a unique build in itself. What aspirations of growth do you hold for it in the future?
It is, isn't it? I was elated to see that something like this actually exists. We are present and operational in 30 cities in India; I hope this number increases exponentially and with that, every single person in the world can taste their nostalgia.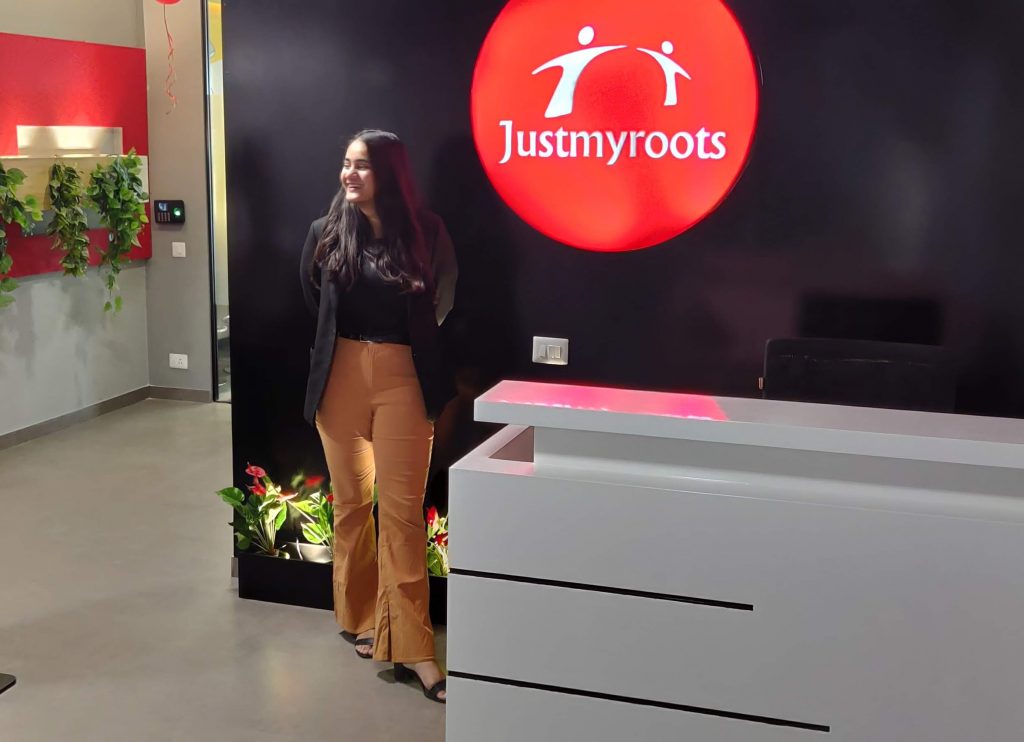 What are some of the highlights about each sector you've worked in, which you believe could be a guiding factor for upcoming Law graduates?
Let me give you a quick black and white rundown. Film and Media are fast-paced and come with very high risks. In my opinion, MSME matters take comparatively less time to get resolved but the number of appeals is very high. Documentation in Energy Laws is very exhaustive, and you'd be surprised to see the requirements of water in the Solar PV Plants. If you are an in-house counsel, you must know everything about everything (at least the matters which concern your company). But I want the upcoming graduates to know that everything comes with its flaws and maybe some of the flaws are acceptable to you while some are not and that is okay. It is okay to not have a plan or to know everything about the profession you are in. It is okay if the cons of a sector are too much for you to take or if you are stuck at a place without the means to choose something else. I want them to know that not everyone's career starts at the same age, at the same time, and in the same manner so if you see someone succeeding at 20 or 25, don't think any less of yourself. It is also okay if you are having doubts about your choices, I have seen people who chose an entirely different career path for themselves after law and are content with their lives. There is no time limit to be whoever you want to be and do whatever you want to do. But I hope that you have the courage to change, make mistakes, and work towards the things that excite you.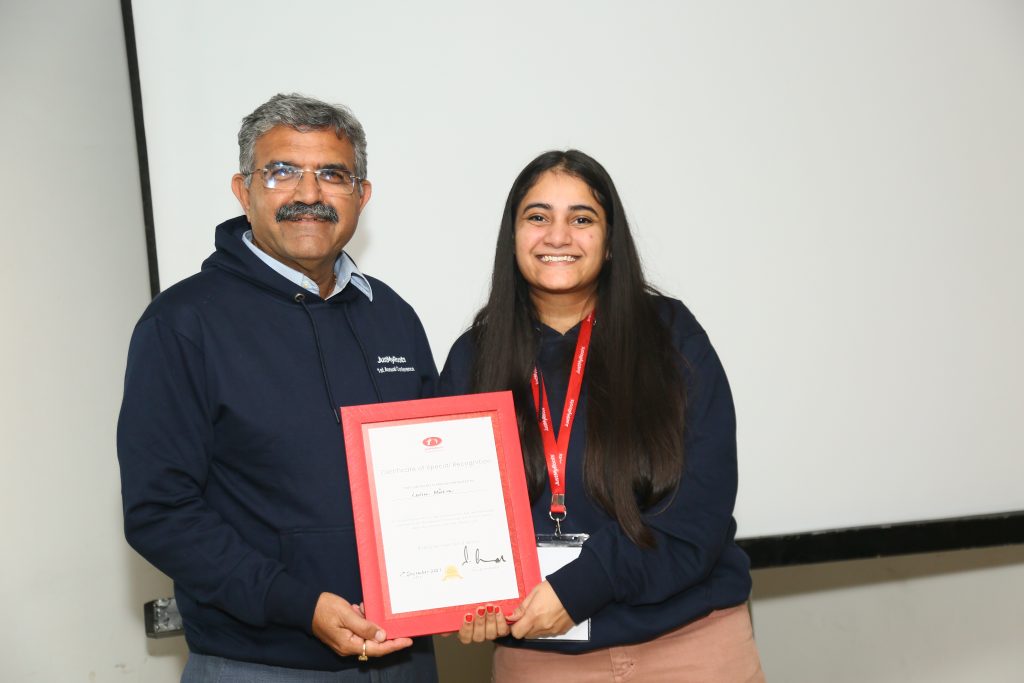 How has the shift from litigation to Law firms to your current role of Manager – Legal been for you? Do you plan to explore litigation again in the future?
From an organisational perspective; I have been rather lucky to have the support from my colleagues to make the transition seamless. On the other hand, the shift changed my way of looking at legal issues. I do not think that I will be exploring litigation again in the future. I thoroughly enjoyed my work while being there but over time I have realised that it wasn't really my calling. That being said, it is my perspective today and it might change a few years down the road.
Finally, being a woman in Law, what advice do you have for upcoming aspirants, especially the females in the field?
As I mentioned earlier, there are no rules to this thing. The only advice I can give to the upcoming aspirants is to be the change they want to see in the world and to never give up on their dreams. The rest will follow. We have miles to go before we sleep!
---
Get in touch with Lovleen Mishra –