This interview has been published by Prabhjot Singh, Priyanka Karwa and The SuperLawyer Team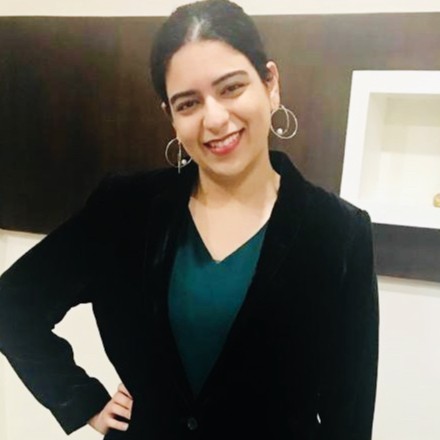 Let's start from the beginning, what inspired you to pursue a career in law? And how would you describe your journey thus far?
Frankly, I had no plan of becoming a lawyer. I was always more inclined to pursue civil services and had thought that the 5-year B.A.LL.B (Hons.) course would help me in my preparation for one of the toughest exams in the world. However, from my third year in law school, I was exposed to several important subjects in law including constitutional law, and it was then that I realised how interesting the legal practice can be. I always had an analytical mind and immense love for writing, and it dawned on me that my new-found interest in law generally coupled with my capabilities could help me make a good career in this field.
About my journey thus far, well, it has been a roller-coaster ride. I always say this in interviews because when I joined Khaitan & Co, I was assigned to the capital markets practice where, over a period of time, I realised how mis-aligned my interests are vis-à-vis the said area of law, and while I was already struggling in terms of finding an interest in the subject, I did meet people who were not always kind to me; and yet, the same place introduced me to the subject which I now love the most, which is employment law.
Khaitan & Co gave me a platform to thrive, not just within the firm but outside as well, as I explored my love for pro bono work, teaching (through guest lectures in law school), and writing (through my blog). I am very grateful for all I have been able to achieve through a fantastic support system at the workplace and beyond. My parents have been absolute gems in this journey.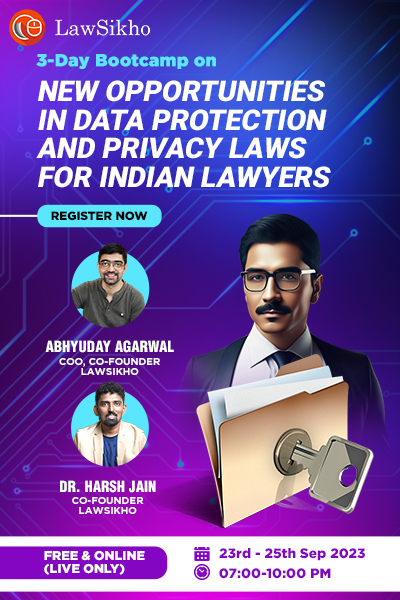 Receiving an offer from the University of Cambridge and turning it down to pursue practise has to be one of the most crucial choices you have made at the beginning of your career and making such a decision requires a great deal of confidence in oneself. What advice would you want to give out to the readers to help them make better decision early in their careers?
I am not exaggerating when I say that choosing between my law firm life and a masters at the University of Cambridge has been nothing but a Sophie's choice. I spent days and nights discussing my options with my parents and preparing a pros-and-cons list. However, what I have realised is that you can mark in your field only if you are true to yourself and understand yourself completely.
I knew very well that I was considering masters in corporate specialism at the University of Cambridge only because everyone around me told me that I would be a fool to lose something this prestigious and exclusive, and I knew deep down that I wanted to explore employment law and make my niche in a subject that is still underrated as an area of practice. My parents told me to follow the latter and forget the world for a while, and I did exactly that.
My advice to law students and those starting out as young professionals is to stick to what you really desire. Hear everything that others have to offer but listen to yourself.
You happen to specialize in Employment Labour and Benefits practice group at Khaitan & Co. Can you tell us a bit as to what prompted you towards this field of law? When did you realize you wanted to work in the field of employment?
I wish I had a more interesting story about this than what I am going to say just now. I never liked employment law as a law student, perhaps because we had a trimester system of examination back then and we were expected to explore the vastness of the subject in a span of three months. Then again, our seniors were securing placements at the corporate practice groups in Tier-1 law firms, and we were made to believe that this really is the be-all-and-end-all.
When I was allotted capital markets as the area of practice at Khaitan & Co, I gave it a sincere try. However, while not intending to sound critical here, I do note that working in this subject area cannot be everyone's cup of tea. The subject entails heavy transactional work, much of which could get repetitive over a period of time especially for a young professional.
I did have an amazing time there learning about different deal processes, but I knew it was time for me to move on to a practice area where I could better use the kind of analytical capabilities that I always had. The human resources team at the firm then allotted the Employment Labour and Benefits practice to me quite randomly, and I have never looked back since. It was – like I mentioned earlier – the most random and unpredictable move and yet the best one I had till date.
People-centered issues are often overlooked and undervalued. What, in your opinion, is lacking in addressing the issue of equal representation, given your specialization in employment-related issues?
I can think of two reasons. Labour laws have not kept pace with changing times. The laws provide bare minimum standards of compliance for employers. If I may, the law on persons with disabilities directs a private-sector employer to frame an equal opportunity policy for employees with disabilities, but it does not lay down a more direct set of guidelines to ensure that such employees are reasonably accommodated at the workplace.
Also, while there is an increasing realization of the importance of diversity and inclusion at the workplace, it is definitely an expensive affair. For example, the law on maternity benefits requires employers to set up their own creche facility for allowing women-employees to take care of their children in close proximity, but no flexibility is afforded in the form of arrangements with third-party day care centers, nor any financial support offered by the government for such critical compliance.
Even if one convinces oneself about the business case for a diverse and inclusive workplace, these compliance requirements, in their rigid form, could get too technical and impractical to fulfill.
Would you like to talk about the new opportunities in law for aspiring and budding lawyers? Especially in the aftermath of pandemic?
I am not sure if there is any correlation with the COVID-19 pandemic, but a positive sight I have noticed lately is the growing realisation among young professionals is that there are many ways to become successful in the legal profession. More young professionals are willing to try in-house practice or niche practice areas within law firms (such as employment law, data privacy law, etc.).
Some young professionals are also setting up career counselling / consultancy organisations (such as LLM Wizards) or doing business strategy / knowledge management / learning and development work within law firms. We are living in a world where there is a greater realization of following the heart and maintaining work-life balance to the extent we can in this otherwise demanding profession.  
Is it possible to pave one's own path and succeed in life without proper guidance? How would you like to motivate our readers to be more determined and enthusiastic?
Yes, this is possible. As much as I am grateful to my alma mater for what I have achieved, I have also faced slightly unfair treatment from certain seniors who preferred mentoring my batchmates who appeared to be promising because of their affluence and background (there was actually a "metro" group in my batch that was guided by seniors even during intra moot court competitions!). I learnt to carve my niche in those situations.
For instance, when I realised that some of the seemingly popular individuals in my batch were not inclined to collaborate with me for a moot court competition because I was not part of THE "metro" group, I started looking for competitions that did not require group participation.
I won a couple of writing competitions in the process, honed my writing skills along the way, and then aimed at and got published by some of the leading international publications. I continued to focus on academics because this again was something that only required my hard work and dedication without any specific guidance from anyone. A good academic performance helped me secure good internships and even an acceptance from the University of Cambridge.   
Point is, if you seek guidance but do not always get one, become your own counselor and develop a fighting spirit that does not get overwhelmed by unpleasant circumstances.
What do you like to do in your spare time when you're not at work? Do you have any interests or hobbies that you'd like to pursue?
Oh yes. I love biking and I am also a trained classical dancer. I along with my team also run a blog called The Indian Review of Corporate and Commercial Laws, which has received an insane amount of love and following over the years.
Finally, do you have any parting words of wisdom for our readers who are still trying to figure out their path?
As I mentioned before, one should stay true to oneself. There is no single path to success, hence we must all stop drawing parallels with the journeys of people who have traveled through the career path before us. But before we decide to follow what our gut feeling suggests, we must ensure that we have all the resources available with us to make an informed choice.
This is possible only when we reach out to experienced professionals through professional / alumni networks and strike a candid conversation.
---
Get in touch with Deeksha Malik-