Rajiv Kumar Jain graduated from Pune University, in 2009. Since then he has worked with Dhir & Dhir Associates in the capacity of Associate, with Sarthak Advocates & Solicitors in the capacity of Senior Associate, and with Poenix Legal as Corporate Lawyer. He is currently engaged in independent practice.
In this interview we speak to him about:
Starting out on his own
His diverse experience
The corporate law scenario in Jharkhand
How would you like to introduce yourself to our readers?
I am a corporate lawyer currently based in Jharkhand. I have worked with and for/against various top notch law firms in India and abroad. At present, I shuffle between Delhi and Jharkhand and mainly focus in the state of Jharkhand to build a robust practice of corporate law and assist a young state with its strategic development.
What motivated you to pursue law?
Well, I am a first generation lawyer. I am the first person in the entire family to enter this profession. I belong to a hard core business family where people are born businessmen/businesswomen. Honestly, taking up law happened to me by chance. As a matter of fact it was my elder brother, Rahul Jain, who lured me to take this professional course by offering me a five year prepaid holiday against the condition that my results should not be compromised.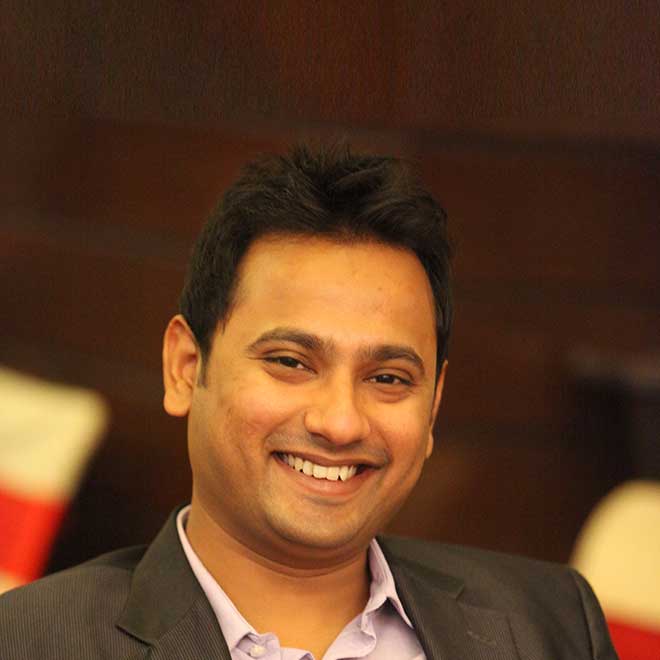 Tell us a bit about your time studying law at Pune University.
Pune is a relaxed place to live in where you have the feel of a metropolitan city and comfort of a smart city. Life in Pune University was filled with lots of fun, friends, bike rides and frequent trips to nearby places. Pune University offers rich culture, history and a variety of courses where you end up having friends from all streams. I had the privilege to be among a group of future lawyers, doctors, engineers, actors, and sportsmen. During my stay at a hostel in Pune with students from various backgrounds and courses, I had lot of opportunities in public speaking where addressing a gathering of 500 students was very frequent. This helped me a lot in developing my oration skills which I think is an important pillar of being a lawyer.
Could you tell us about the internships you took up, and what you learnt from those experiences?
I was blessed with a couple of grilling internships. During those days I used to think that interns are given menial odd jobs. But now, after being in the profession, I know how important they are. During my first internship in Kolkata, the first thing I was assigned was to stitch a file (the High Court of Calcutta still has the practice of stitching the file before submitting it to court) and at that time I wondered whether this even was required for a lawyer. Today, I know how important it was for me learning that also. Therefore I strongly advise all law students to go for internships seriously and take up each and every task assigned by the lawyers with an open mind. A law student should try and get as much internship as possible and should undertake them very seriously.
What advice would you give students in avoiding a decision paralysis?
Personally, I think a lot depends upon the student's background. If a law graduate is from a law background, his/her parents are aware of hardships of the profession and therefore the burden of expectation or being able to take care of one self is reduced drastically. While litigation is a slow start, the corporate side of practice is much more lucrative in terms of pay. An average law student should always analyse (a) his/her family background (in terms of financial stability) and (b) his/her interest towards the side of practice he/she is inclined after undertaking four to five internships and then decide what he/she wants to do.
As far as studying further is concerned, I would always recommend law students to be in the profession first for a couple of years and then decide whether studying further is required or not.
Tell us about your early professional experiences at Dhir & Dhir.
Well, I belong to the batch when there was almost negligible recruitment and more news of "pink slips". This was the global economic slowdown period. While I was among the lucky ones to get campus placement, the formal offer letter never reached. While, the wait was long, I never stopped trying during the waiting period. It was not long before I had a couple of offers and after discussing with people in the profession, I decided to take up Dhir & Dhir under the then corporate litigation partner. I was happy with the role as it included both litigation as well as corporate exposure. This was the only reason I chose Dhir & Dhir among others, apart from Dhir & Dhir being a well-known law firm.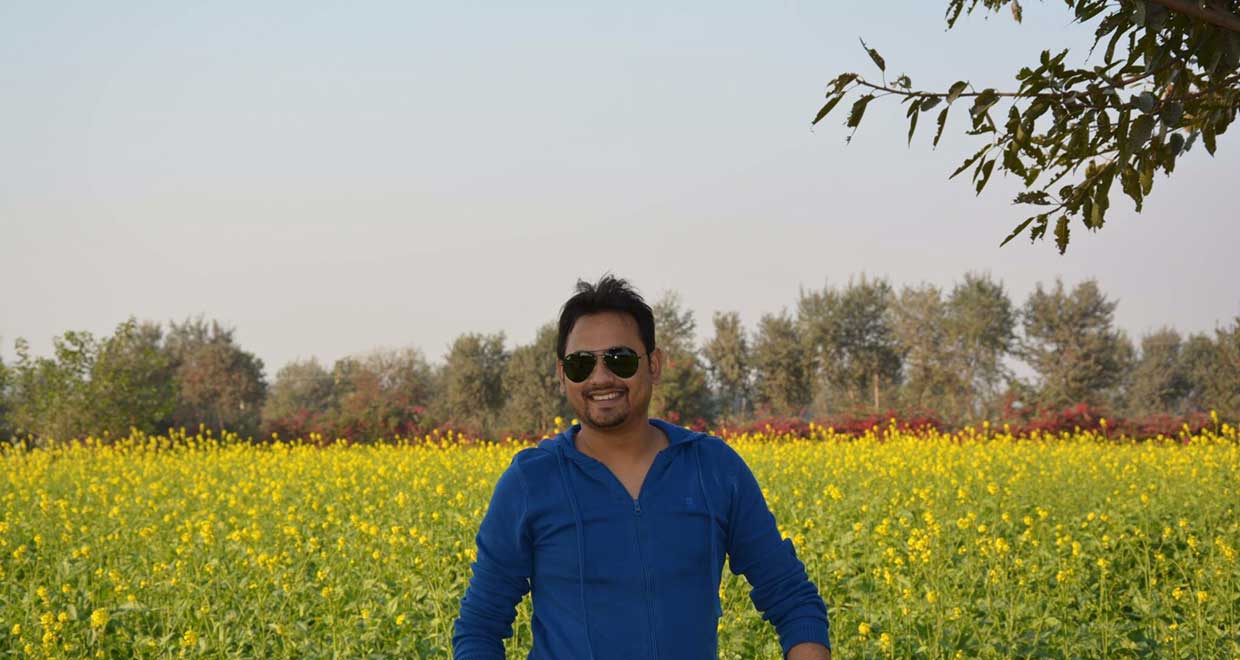 How did you come to work with Sarthak Advocates & Solicitors?
While I was working at Dhir & Dhir, I got to know that an ex-Luthra employee is setting up his own practice and looking for fresh talents. I thought there was no harm in meeting him and after meeting Abhishek Nath Tripathi, a thorough gentleman and an institution unto himself, it clicked and I started working with him. When I had joined Abhishek, we were working under the banner of Abhishek Nath Tripathi & Associates and Sarthak was formed in front of us. I have participated in every aspect of Sarthak, right from choosing logo of the firm, to the color of the wall, to the desktops, business card tone and texture, etc. Sarthak is and will always remain close to my heart. Every minute spent there is memorable and I have learnt a lot by working in Sarthak with the people who have worked and still working in Sarthak.
On what parameters do you choose the projects you work on?
I like working on challenging assignments, but I take work as it comes. I give importance to all work and give my best to each and every work.
What prompted you move to Phoenix Legal?
Sarthak is a small size law firm and Phoenix Legal is much more established as compared to Sarthak. Before joining Phoenix Legal, I was very clear that working with Phoenix Legal would give me exposure to complex and big ticket transactions and would require much more hard work. I was lucky to work with Mr. Saket Shukla whose expertise lies in working around complex and big ticket transactions.
What are the challenges and learning opportunities that you encounter as an independent advocate?
Being a corporate lawyer (which is still a new concept in most of Jharkhand and most of the developing states of the country) is very challenging to convince corporate houses and enthusiast individuals in Jharkhand about its usefulness. Most of the work of a corporate lawyer is catered by established Chartered Accountants in this part of the country. Established corporates find it difficult to understand the use of a corporate lawyer when they have their Chartered Accountants handy. However, things are changing and after a lot of convincing and explaining the advantages of a corporate lawyer, and how it is different from Chartered Accountancy.
What are the areas of law that you are looking at as part of your independent practice?
As part of independent practice, I am taking up everything that is coming my way (as long as the quality is not compromised). I am keen on setting up robust corporate law practice in the state of Jharkhand.
What are the key attributes that one must develop in order to excel in this industry?
Read, read and read and discuss. This is a profession where reading and updating yourself never stops and should not be supplemented. One should also take part in constructive discussions and be patient while hearing. As a lawyer one should learn to listen more and speak less.
How do you manage your time between your professional and personal interests?
Having a balanced life is very important. As a lawyer some days may require round the clock dedicated to clients and then there are days which are relaxing. A lawyer should be happy with both the situations and take life as it comes.
Outside law, I like spending time with my family, watching movies, going out with friends, indulge in adventure sports, going out for vacations or long drives.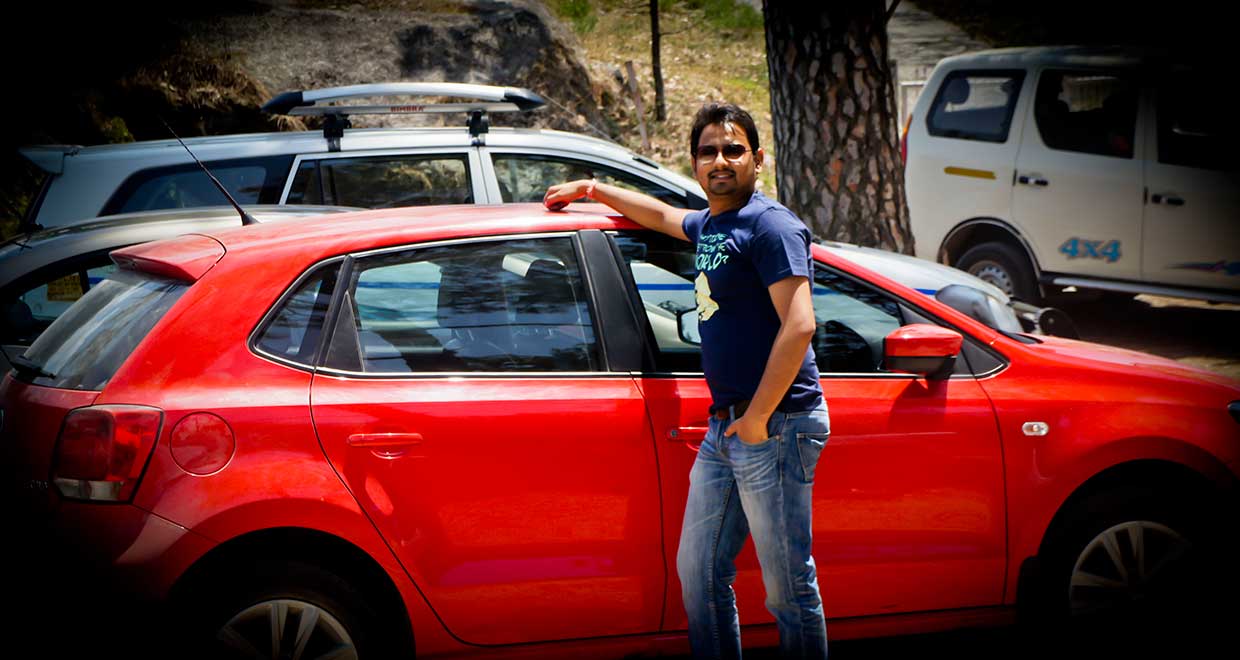 How do you keep yourself updated about the latest developments in the law?
I keep on reading legal journals, business newspapers, blogs, official websites and legal updates to keep myself abreast with the legal as well as political developments. All thanks to the technology, a smart phone is enough to be updated.
What advice would you like to give our readers, who are mostly law students and young lawyers?
Enjoy the profession and be prepared for few bad days and few good ones. Always remember this is a benevolent profession and please be careful with what you speak and write.