Rohini Singh Sisodia graduated from ILS Law College, Pune, batch of 2008. After a succesful stint at Amarchand Mangaldas & Suresh A. Shroff & Co., (as an Associate from 2008 and as a Senior Associate from March 2012 onwards) in the dispute resolution department, she went on to pursue her Masters at King's College London where she completed LLM in International Business Laws with merit. Rohini is currently working as a Senior Legal Advisor with the International Investment Agreement Division, Department of Economic Affairs, Ministry of Finance, Government of India, New Delhi where she is involved in treaty negotiations between India and many other countries, investment treaty disputes, along with the related policy work on national, international and other imminent legal issues involving trade, investment and public international law issues. Rohini has also had the unique opportunity to represent India in investment and trade negotiations and had numerous interactions with well-experienced teams of diplomats and government officials.
In this interview we speak to her about:
Pursuing an LLM in London
Her experience in Dispute Resolution
Being Senior Legal Advisor at the Ministry of Finance
How would you like to introduce yourself to our readers?
I am a dispute resolution lawyer, pursuing a niche area of law (particularly for India) i.e. international investment law and arbitration, which involves international investment agreements (bilateral and multilateral), the combination of public international law and public policy issues, and investment treaty arbitrations. I am also stronger believer in the fact that there is no age for learning, identifying and pursuing what you love doing.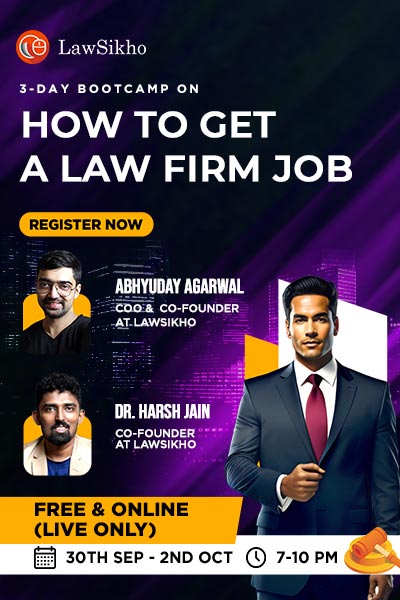 Why did you choose to pursue a degree in law, amidst the many options that you had after school?
I never intended to practice law. In fact, I am the only lawyer in my family. Studying law was only a medium to get into Civil Services as generally law subjects are likely to enhance chances of getting through. However, those five years at law school changed my mind. Law turned out to be so exciting and with all the madness in law school in terms of debates, moots, competitions, research, internships, I felt like giving it a shot and after that, I never felt like turning back. It's extremely important to love your profession and what you wake up to every day. Today, I don't regret my decision and I am very content with my profession. A career in law is demanding, but working towards resolving a challenging issue is exciting and, gives me immense pleasure. Law teaches one to think independently and optimistically changes the outlook towards dealing with all issues in life.
Could you briefly explain your law school experience at ILS? 
After passing out from an all girls' boarding school, moving to ILS was like breaking free. Jokes apart, ILS just lets you be. In the beginning I felt directionless as there were just early morning classes and the whole day we were left with nothing to do. And hearing from other friends at law school where the curriculum was much stricter with many other activities, I wondered whether I made the wrong choice. Within a few months I realised I had the free time to do what I want, which other law students may not have so why not utilise it efficaciously. Rather than being told what to do or being forced to do something, we were given the flexibility to decide what we would like to do in our free time. This not only gave us the freedom to decide but also helped us excel in what we did, as we did it out of choice. With time I have also come to realise that it's not so much about going to the so called top ten ranked colleges, but about moulding yourself to excel even in all circumstances with given opportunities, because then, you are ready to outshine in all facets of life.
What were the activities, academic or otherwise, that you undertook in your law school days which in your opinion have shaped you and your career?
In college, I was an active mooter/debater, organized, participated and secured positions in various national moots and debate competitions. I was also an avid writer and wrote articles for the college magazine, assisted professors in research activities and drafting of regulations and involved in volunteering activities. To make most out of available time, I also completed a diploma course in 'Alternate Dispute Resolution' and 'Mergers and Acquisitions' from Asian School of Cyber Laws, Pune. I did spend my holidays, like most law students, in taking up internships. Above all, I would say internships in the last two years of law school really helped me get a direction as to what I want to do and where I want to begin my career from.
What kind of internships did you undertake during your student years? 
With no legal background and no one to advise at home, I made sure to undertake internships in different spheres of legal fields, starting with a NGO involving understanding of human rights law to other specialised fields/departments in law firms including general corporate, mergers and acquisitions, competition law, policy & regulatory, dispute resolution including arbitrations etc. I can't stress enough the significance of doing internships in wide array of laws, if one is not fully sure about a particular specialisation or area of interest from the beginning. Internships give you an opportunity to experiment, analyse and decide which area you are particularly interested in. Lawyers with specific expertise are preferred by clients.
Thus, the strategy is to apply to a wide range of counsels, niche and large law firms, NGOs, in-house opportunities, international schemes and programmes, Indian and internationals courts, and to see where you can get through and try for the other on the next occasion.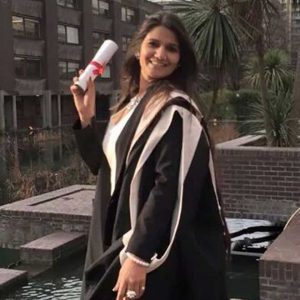 At what stage in one's law school life/career must one pick a specialisation? 
As I mentioned above, one should leave no stone unturned before you discover the area of specialisation and interest particular to you. Although the traditional opinion is to stick to an area of law right from the beginning, and continue with that. But that thinking has to change, else how would you know, which other fields of law could be interesting for you? So, if one has to ultimately reach that field of specialisation one day, then, why not be satisfied that it is the right one.
What are your areas of practice and how did you go about choosing these fields to specialise in?
I took no different approach as I mentioned earlier. After doing various internships, I was most attracted to the dispute resolution field. Unfortunately, to my dislike, when I got a PPO at Amarchand & Mangaldas (now SAM) and was finally placed, I was allocated to the General Corporate team. I continued with the team for six months. Working with the General Corporate team reinforced my decision to move to dispute resolution.  Accordingly, I approached Amarchand's management for a change of departments. They heard me out and were understanding, and kindly offered me to move to the Dispute Resolution practice. Ever since, my appreciation for the field grew stronger. At Amarchand, I was involved in providing services to a wide range of international and domestic clients, by handling various matters pertaining to strategic advisory on cross-border legal issues, advisory in potential dispute situations, commercial disputes, and corporate fraud investigations. Particularly, I was involved in complex infrastructure and commercial arbitrations (for instance dealing with operation and maintenance contracts, oil exploration and procurement related arrangements and pipeline construction agreements), which provided me with crucial insights into the strategy and management of large and high profile arbitrations.
I left Amarchand to pursue an LLM at King's College London, where I completed a Master's in International Business Laws, particularly focusing on subjects relating to international commercial and investment arbitration. At King's, I developed a particular interest in the area of international investment agreements, including Bilateral Investment Treaties (BITs) and investment treaty disputes, and I decided to delve further into this area of law. While I was at King's, BITs were a hot topic of discussion in India as the government was involved in the process of reforming the IIA regime. When I returned from my LLM, the International Investment Agreement Section of the Department of Economic Affairs, Ministry of Finance published an opening for lawyers to assist and advise on investment agreement negotiations, disputes and related policy work. I couldn't have missed this opportunity, and am very glad to be part of the Government during the internal reformation process and further developments.
It did take me sometime to figure out my core area of interest and specialisation. Today, I would call myself a dispute resolution lawyer and my area of interest lies in cross-border arbitrations, investment treaty negotiations and advisory. A combination of Investment & Trade law along with public international law is an upcoming area of law, and I would strongly advise students to consider this.
What made you decide to go for LLM? 
Given that I was handling transnational disputes, which often involve transnational law elements and implications, it encouraged me to pursue a specialized Master's program at King's College London. Accordingly, at King's, I chose to focus on international commercial and investment arbitration and international business litigation, which not only complemented my practical experience so far, but also improved my legal skills in handling international commercial disputes.
I think, pursuing an LLM is about the overall exposure and cross-cultural experience that it offers in bringing together a conglomerate of students from all over the world. Apart from the experience of studying in London, notably the hub of integration and reconciliation of major international issues, at King's, I also had the privilege of being taught by various internationally known academicians and barristers.
LLM helped me significantly in getting where I am today, but it's not a given that it would benefit others in the same way. However, no one would deny the overall benefits an LLM offers which are noticeable either in the change in personality, perspective and thinking, or in professional dealings.
Which is the ideal time to do an L.L.M? 
I would definitely recommend an LLM after few years of experience. An LLM is a specialised degree and I see no point pursuing one without fully understanding what you want to do. Some practical exposure is necessary to get better perspective on a specialised practice area. I noticed that students with no practical background found it difficult to cope with the LLM schedule and in deciding on the teaching modules. To be able to appreciate LLM courses, which mostly involve studying of issues in the forefront of global academic debate, to the fullest; it is important to have touched upon transnational transactions and disputes before in your professional experience.
Are there any commendable Indian institutions which you would recommend to a student pursuing an L.L.M, or would you suggest looking only at options abroad?
Frankly, I never devoted sufficient research on opportunities in the Indian institutions, so I wouldn't be able to comment upon them. The decision also depends on the faculty of an institution and personal financial situation. As I mentioned above, an LLM is about the overall exposure that you get for a year, if finances/funds or scholarships are available, then my suggestion would be to go abroad and get that exposure. It is definitely worth it and a fruitful break from work.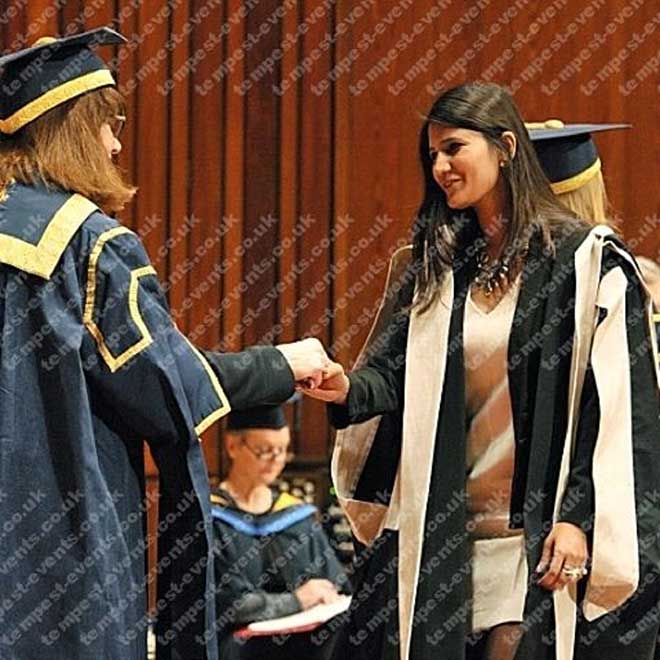 How were the first few years after your graduation? 
(Rohini has previously worked at Amarchand&Mangaldas, one of the most sought after firms by law students, as a senior partner Associate.)
It was long back when I got a PPO from Amarchand& Mangaldas. I think the best way to get in most law firms is give your best during internships. Most students don't take internships seriously which is a big mistake. Getting through a Tier-I firm is no longer only about being a topper, firms are looking more and more for the all-rounder qualities a student may have, which include personality, outspoken character, participation in extra-curricular activities (including moots, debates, research projectsetc.), general knowledge, self-confidence, dedication and personal motivation.
Tell us about being a Senior Legal Advisor at the Ministry of Finance.
I am currently working as a Senior Legal Advisor with the International Investment Agreement Section, Ministry of Finance, Government of India where I am handling matters relating to International Investment Agreements, particularly involved in bilateral and multilateral investment treaty negotiations between India and many other countries, investment treaty disputes along with the related policy work on imminent national and international legal issues involving trade, investment and public international law. I have had the unique opportunity to represent India in investment and trade negotiations and had numerous interactions with well-experienced teams of diplomats and government officials.
If given an opportunity, what would you do differently in your career journey up to this point? 
I think, being a dispute resolution lawyer, I should have started my career from the lowest level i.e. district courts as I feel that's the best place to get basic practical training. I should have ideally spent a year with a private practice lawyer. I would have spent less time understanding basics at Amarchand, if I had first-hand experience with courts on a daily basis in terms of research, drafting, arguing and handling clients all in my first year. It's important for every lawyer to experience that fast paced life in courts at least once, even for corporate lawyers.  
One advice that I have for all law students is just don't drag on with a field that you are not interested in. I see students, in the mad rush of getting a job and under peer pressure, just take up anything that comes their way, even if it is something they would never like to practice. This is the biggest mistake as that would mislay your interest in law and smother the fire which one has after passing law school. At the most you will not get the best job in the best law firm in the first year of your career. But few years down the lane, you would all be on the same plane, and when you look back, you would at least not regret your decision.
Is there any other suggestion you would like to give to our budding lawyers?
Apart from above, my advice to the budding lawyers would be to put in your best efforts in the first few years as they are the most crucial years of your professional life. Moreover, just don't worry about not earning enough or not the same as your peers in the first few years. Simply concentrate on your work. To be a successful lawyer, it is also crucial to develop upon your networking skills. Keeping this aside, it is extremely important to keep a work-life balance. Now, this doesn't sound appropriate from a lawyer's mouth, but I feel nothing is more important than good health, peaceful and happy personal life. Try and maintain that balance.