Saaheil Sharrma graduated in Law from in from Garhwal University in 2012. Back in his college, he was an ardent fan of mooting and went on to become the Vice President of his Mooting Society. Having quite a few publications to his name, Saaheil is also associated with LexisNexis where he has worked on big projects like that of Mulla series, Halsburys, Tannan and many more. He has also interned with the stalwarts of the Indian legal fraternity which helped him in acquiring a sound understanding of the legal world- the art of pleadings, oratory skills and application of Law.
Currently he is the Assistant Manager-Legal with HDFC ERGO at Mumbai. He takes care of Civil and Consumer Litigation along with matters pending before Ombudsman at Mumbai and Pune. Alongside work, Saaheil is undergoing his LL.M. course with specialization in Corporate and Criminal Laws.
In this interview, he talks to us about: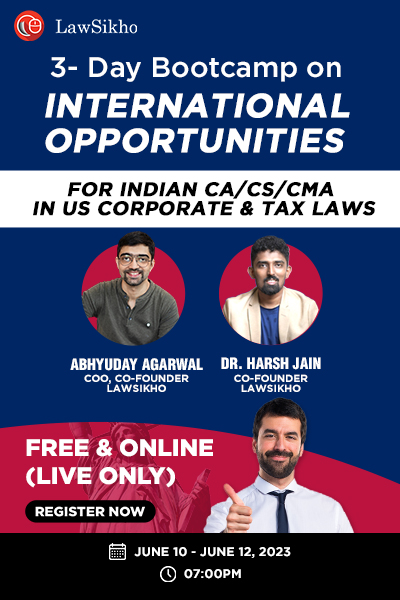 The importance of choosing the right kind of internship for you.
His association with LexisNexis
Some of his internship experiences.
Maintaining the work-life balance.
How would you introduce yourself to our readers?
I am a first generation lawyer who entered this profession by way of deduction. Given the fact that I hated medical and non-Medical, and clearing CA was next to impossible for me therefore, opted for the 5 year Law course. During that time, I also got fascinated with the Judicial system and how things work vis-à-vis Legislature and Judiciary. I finally ended up having a deep interest in the Constitution.
What activities were you involved in your college?
Well, college life back in Dehradun is still very close to my heart. Our beloved Principal Mr. Rajesh Bahuguna is very pro-active in co-curricullar activities. We have different societies in our college such as Debating Society, Moot Court Society, etc. I was initially selected as a mooter in the Moot Court Society in my 3rd year. I went on to become Vice-President of our Moot Court Society. As part of our beloved Principal Sir's initiative, our College launched its College Journal with the name Dehradun Law Review on 26 November 2009 which was also given ISSN no. and I was one of its student editor from 2010 onwards till 2012. Paper Presentation competition is also one of the most sought co-currilcular activity in our college. In the event conducted by Dainik Jagran Newspaper across India, I went on to win 1st Prize in Paper Presentation for the State of Uttarakhand.
Well, in the hindsight, things always look different and easy. I wish that I should have started mooting from my 1st year onwards. I believe the more you take interest in such activities apart from academics the better you become by the time you complete your graduation.
Tell us about interning with Mr Raju Ramachandran, Former Addl. Solicitor General of India in the Supreme Court of India.
Internship with a stalwart like that of Sr. Adv. Raju Ramachandran remains one of my biggest achievements without lowering the importance of other internships. It was my first internship in the Hon'ble Supreme Court in the year of 2011. As a matter of fact, since I had the rare opportunity of being attached to the then Hon'ble Chief Justice Mr. Justice Mukul Mudgal of Hon'ble Punjab & Haryana High Court, he was kind to me and referred my name to Sr. Adv. Raju Ramachandran.
Working with Sr. Adv. Raju Ramachandran in the Hon'ble Supreme Court gave me the first hand knowledge about the working procedure & style of our Supreme Court. The skills which were honed while interning with him were drafting style in Supreme Court. The oratory battles were at display from close quarters and the preparation for conference with clients were the learning points at that point of time.
How did you go about planning your internships?
(Saaheil has interned with some great personalities of the legal fraternity.)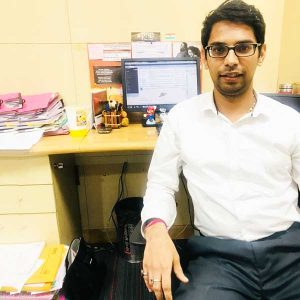 Well, it is a matter of fact that I am blessed to be associated with starting from the then Senior Standing Counsel for UT, Chandigarh and current Addl. Advocate General of Haryana Mr. Amar Vivek to Mr Justice K Kannan (retd.), Judge, Punjab and Haryana Court, Mr. Justice Mukul Mudgal (retd.), Chief Justice, Punjab and Haryana Court and Mr. H. S. Hooda, ex-Advocate General of Haryana and Sr. Adv. Mr. Raju Ramachandran.
If you see all these internships were pure litigation experience internships. I was very much clear about myself that I would start my internship from the practicing lawyer and once I am thorough with the working style of different courts only then I would apply for internship in any company/firm. I have seen many students who would start their internships in a haphazard manner with no co-relation to their knowledge of law i.e. year of law in law school and place of internship.
I would say that choosing a right kind of internship is very much important. I started my internship from 2nd semester onwards with my Guru i.e. Mr. Amar Vivek. He taught me the rare art of pleadings, oratory skills and application of Law. While interning with the above mentioned Hon'ble Judges, I had the opportunity to learn the practice of law from the view point of the Bench. The research carried out by a sitting High Court Judge is entirely different from a practicing lawyer. The art of writing a judgment is quite unique and equally difficult.
I can summarise by saying that having being blessed to learn from one of the stalwarts in our field it has made me more confident about knowledge and application of law at an very early age of my life. Although,there is still alot to be learmt, but, working with such personalities allowed me to develop right kind of approach that is required in understanding any legal issue in dispute
How were the first few years after your graduation?
Well, after graduating from my law school, it was tough for me to get accoustomed with the corporate world. Since I had largely interned with either lawyers or judges, so, frankly speaking I had no idea how a corporate legal department function. Initially, it was difficult for me to change from courtroom battles to boardroom discussions as in corporate world the decisions are largely guided by coporate policies and business relations.
Give us an insight to your association with LexisNexis.
Well, I started as an intern in 2010 with Lexis Nexis at their old office located in Okhla under Ms. Astha Dua Khanna. Initially I was trained to do legislation checks. Gradually, I was given work related to full editorial reading. It's been a long association with them since 2010 and I feel indebted to Lexis Nexis for giving me big projects to work upon like that of Mulla series, Halsburys, Tannan and many more.
As Assistant Manager-Legal with HDFC ERGO at Mumbai, what are your roles and responsibilities?
I started working with HDFC ERGO last year. Being at the Head Office, your work profile is quite different from any other Regional Office. I take care of Civil and Consumer Litigation along with matters pending before Ombudsman at Mumbai and Pune. In addition to it, I take care of pan India MD legal notices, Execution and Appeal recommendation matters.
What is your take on work-life balance?
Well I would say "A busy man is a happy man". Working in a litigation team comes with a hectic day schedule. My usual day at office starts with briefing my Reporting Manager with list of pending matters up for discussion which would include fresh complaints, legal notices, execution matters, etc. After, brief discussion is done by giving a snapshot of pending matters pan India with my reporting manager, thereafter, I would take up matters which require drafting of written statements, reply to notices, etc. In the evening, generally, I talk to my Advocates regarding our cases pending before various courts. Before, I call it a day, I always see which matters are listed for tommorrow. In addition to the above, list of matters pending for appeal recommendation and execution matters pan India is shared with my Reporting Manager and Regional Managers respectively.
You handle Civil & Consumer Litigation with Ombudsman matters for Mumbai & Pune Region and pan India MD Legal notices. Tell us about it.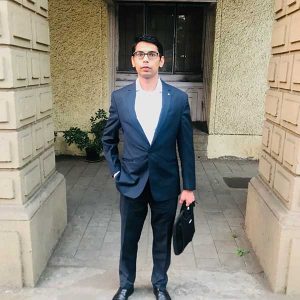 Well, we have more Ombudsman matters than Civil and Consumer matters in Mumbai. In Mumbai, the matters do not linger for so long in Consumer Courts and therefore, it sometime becomes a little hectic when cases have back to back dates. The courts give short dates and adjournments are rare. Preparing a lawyer to cut out a first draft requires time. The case papers require in depth understanding and at the same time relevant user department is also asked to cull out relevant information. Once, it is done, then our panel lawyer is briefed and draft from him can be expected. Further, the draft sent by our lawyer is vetted as there may be some information which was not available earlier and/or specialized knowledge per se Policy wording cannot be expected from every litigation lawyer. Also, due care is required while replying to MD legal notice matters.
What are the skills that you look for when you hire juniors/interns under you?
Since, we can see now that field of Law is getting specialised in every aspect of law. Take for example, a lawyer practising taxation matters cannot be expected to take up banking matters or Insurance or Criminal Matters. Also, corporate legal teams which work on contract management will not have litigation experience. Therefore, one needs to be good in basic drafting skills. This helps a law student to further excel in future by undergoing internship in varied fields of Law. I feel in order learn the drafting skills one needs to start interning with a lower court advocate wherein all the basic drafting skills can be learnt and gradually one may assist a lawyer in the High Court and/or Legal Department of a corporate.
What were the reasons for going for higher studies after having some work experience?
(Saaheil enrolled with Panjab University under LLM course (2015-17) with specialization under Corporate and Criminal Laws.)
It was a conscious decision after working in the corporate world for roughly 3 years. I was very clear at the time of graduation that first I will first work in some corporate and then only I will decide to go for Post-Graduation. I think it makes sense in a way that you can always come back and specialise in a subject of your liking after working in that field. Going straight for a Post-Graduation after completing graduation actually deprives one from practical knowledge and you are unable to clear interviews in absence of any pratical knowledge even after being Post Graduation in a specific subject.
What would be your parting message to our budding lawyers?
I would say that be privileged to be studying Law but at the same time give due attention to your knowledge of Law while being in College. The basics learnt in college would make your career. And lastly I would emphasize on that do not get bothered by your marks. In our profession, knowledge and understanding of Law is more important than high marks both in the interview and Court.