Vasundhara Shrivastava graduated in Law from University of Bangalore in 2010. Having received a Gold Medal in Jurisprudence and being ranked 4th in B.A. Law Examination (among ~ 4000 students), Vasundhara joined IBM India on graduation where she continued till September 2015. Vasundhara has mainly worked on technology matters concerning IT Outsourcing, Cloud Services, Arbitration, Trust & Compliance and Environmental Law during her tenure at IBM. She has thereafter moved on to join Cisco Systems, where she is currently the Legal Counsel for India and SAARC region.
In this interview Vasundhara answers to Rounak Biswas of SLS Pune the questions posed by Shafina Salahuddin of Calcutta University.
What made you choose Law as your profession? Is there anyone else in your family who works in the legal field?
I belong to a family of writers and freedom fighters. My father is an activist-writer and his writing focus on bringing out the pain of people who were forced to migrate in order to escape the misery of lawlessness. Thanks to him, the family dining table was a democratic platform accessible to the young ones in the family. It respected and protected our freedom of speech, and actively sought participation in decision making about issues that mattered to me. Reading and writing was always on top of the mind. It made me aware of various socio-political issues of that period. The constant debates in our home made me realize that the root cause of any trouble was the rampant lawlessness and the sole sustainable solution was law and order – interestingly, both were effects of governance and policies. I wanted to understand this better. Being a science student who loved mathematics, I was attracted to engineering as a profession.  It took me a bit of swerving and swaying but I soon followed my heart and decided to pursue law as my undergraduate major at the University of Bangalore, Karnataka.
Which activities did you partake in? Please tell us about the manner in which you approached academics while in college.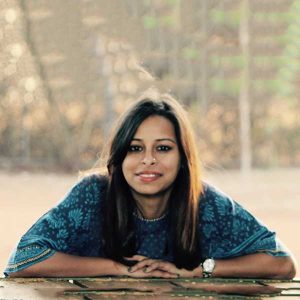 During college, while I focused on acing academics, I also leaned towards writing as my medium of expression. I went ahead and started publishing my articles and opinions on a range of issues from sexual harassment, role of media in democracy, child labour and women reservation bill to pharmaceutical patents – any issue that I felt deserved intervention and thought exercise from the angle of law and governance. Some of these were published by various law school journals, some were award winning essays and some won accolades from national and international organizations and in the process, my belief in law as a profession to bring about change strengthened. Academics was a keen interest for me but I was acutely aware to keep it related to the practical application. So I strived to developed an empirical and simple approach as opposed to the general notion of pedantic and intimidating legal language. During university exams, I questioned the conventional methods of answering. I believed that lengthy history answers could be reduced to simplified bullets and Sociology could be as objective as Physics. And I would say that my quest for being innovative in academics was well received! But I was aware that a smooth transition from a law student to a professional lawyer needed that extra push. First year onwards, I had begun to intern with various law firms and worked pro-bono for a few NGOs in Bangalore.  Essentially, I tried to push the boundaries of academics' experience by designing it to match my passions and interests.
What were your areas of interest during your graduation? How did you go about developing expertise and knowledge in these areas?
I found laws related to media and technology particularly interesting. One was surrounded by real time legal and social issues in these areas. Social media was beginning to boom and technology was entering our lives like never before. The legal implications of such generation altering changes made me curious. To develop expertise and knowledge, I read whatever I could get my hands on and wrote passionately about such issues. My published essays touched upon issues ranging from Tsunami, Jyllands-Posten Muhammad cartoons controversy and the need for reforms in privacy laws to questions such as whether Novartis could patent Gleevac in India.
What kind of internships did you do during your law school days?
I did internships at various law firms in New Delhi (Trilegal) and Bangalore (Trilegal, ALMT Legal, Holla & Holla). These firms have a wide range of practice areas and this gave me an opportunity to work on telecom laws, patent laws, litigation, drafting, research etc. Internships were a great learning experience. It was less about knowing the right answers and more about pursuing the right way to derive answers to the unknown. I also worked pro-bono for some NGOs in Bangalore and these were long term associations. I was sensitized to matters of day to day importance, particularly related to women and children. These NGOs focused on children's right to a quality education and happy childhood, women battling domestic violence and dowry. I conducted surveys and prepared projects suggesting alternative opportunities for children whose calling was not traditional but vocational schools.
Did you find that your law school education had prepared you sufficiently for the many tasks you were required to execute during your internships and later at your job?
Significantly but partially. During my undergraduate years, I often found myself questioning the niceties of legal language and its practical application at work. Our university education curriculum stresses on good academic record with limited focus on arranging internship opportunities for students in an organized manner. Being in Bangalore, the technology destination of India and home to thousands of start-ups, there was neither a better place nor a better time to pursue a career in technology laws. By third year, I had decided to work for technology driven companies as an in-house lawyer. So, I would say that college education was successful in helping me choose the course of my career as a lawyer. However, the details of the job were learnt on the job. I have worked from IBM and two years ago, I moved to Cisco. On-the-job learning has not stopped. There is no other way than to learn every day.
You are associated with Mahila Dakshata Samiti (Pro-bono legal aid to women victims of domestic violence). How important do you think pro bono service is?
One can't stress enough on the need for pro-bono work, particularly for lawyers. While I believe that lawyers can provide genuinely the much needed help, the relationship is symbiotic. The amount of learning that happens through pro-bono work is phenomenal. It is an excellent way to give back to one's community, it also provides a great means to develop one's skills. We have to consciously block time on our hands for a wider range of pro bono and charitable work which is tangible and beyond our traditional work. To say the least, making a difference in someone else's life will make you feel happier. Fortunately, all employers I have worked with encourage their employees in this area by running numerous campaigns and programs. They have tied up with various NGOs working in the field of housing and shelter, disability, education, hunger etc. where employees can work pro bono and make a difference.
You've been a Professional Mentor for IDIA Scholars. How can interested students volunteer?
IDIA has a Professional Mentorship Program for those who are interested in being a mentor to an IDIA scholar. When I wanted to be a part of this program, I got in touch with a friend who was working for IDIA. For those interested in volunteering as a mentor, it is important that he/she approaches this mentorship program in a structured manner to ensure that the experience is meaningful for both mentor and the mentee. Interested students can write to info@idialaw.com for details.
You have published quite a few articles on social problems and were felicitated by the Governor of Karnataka for an essay on Child Labor recognized by ILO. How do you find time in the midst of your busy schedule?
I enjoyed writing on issues which I believed, needed progressive laws. During college, I did not have to find time for it, rather it was what kept me busy. Recognition from the state government and organizations such as ILO was encouraging and at the same time, made me aware of the need to have a better understanding of my socio-economic surroundings.
You are the Lead counsel for Channel Partners, Services and Commercial segment, India & SAARC. What are the roles and responsibilities?
Cisco's business model in India (and globally) is to serve its customers through its extensive world-class channel partner program, which means we sell our products and services primarily through channel partners. I handle legal and contractual issues associated with Cisco's distributors, systems integrators and indirect channel partners. In the services and commercial segment, I advise our internal clients on the scope of our products and advanced services offerings (mainly network consulting and optimization), negotiate distributor and service agreements, apply commercial insight to deals and contractual structures in concert with other functions such as finance and service delivery, at all times aiming to provide legal advice that proactively enables business and at the same time helps to minimizes legal risk. Of course, there is always focus on ensuring adherence to internal policies and compliance requirements as well as critical aspects of anti-trust laws and anti-corruption that relate to our business model, channel partner and customer dealings.
You were awarded the Prof. V.B. Coutinho Gold Medal for excellence in Jurisprudence. What is the mantra as most of the students have a tough time with it?
I had heard enough and more about how difficult Jurisprudence was as a subject. Right in the beginning, I chose Salmond's legal classic on jurisprudence and adopted an objective and inter-disciplinary approach to explain legal principles. While the classic legal language of jurisprudence could have intimidated me, a simpler and logical solution came to my rescue. Using Venn diagram instead of lengthy sentences to explain the concept of 'joint and several liabilities' in Jurisprudence was one such instance where being innovative and creative with concepts was appreciated by the evaluators. I was awarded Prof. V.B. Coutinho Gold Medal for the highest score in Jurisprudence in Bangalore University. These achievements gave me further hope regarding the possibility of innovation in law.
You were Deployed on a prestigious IBM Corporate Service Corps (Aug – Sep, 2014). Please share your experience with our readers.
(Top 500 global IBM leaders are deployed to address a high-priority social issue as a part of leadership development and CSR activity through a rigorous selection process)
In 2013, with three years into my professional career, I was selected for IBM Corporate Service Corps Assignment. As IBM's flagship CSR program (modeled on the US Peace Corps), CSC deploys top 500 global IBM leaders to address a high-priority social issue. I was one of the youngest member in IBM India to be selected for this program. In 2014, for two months, I was deployed in Taiyuan, China. It was a life-changing experience of community service coupled with leadership development with a team of ten employees selected from several departments of IBM across the globe. I braced myself to be tested on cultural awareness by this multi-cultural broth. Our client, the Department of Civil Affairs, Taiyuan was looking for coherent strategies to revamp its Community Centres. I focused on the elderly population of Taiyuan – old 'empty nesters' who would rather live on their own than go for professional nursing and care. I conducted surveys and interviews of the ageing population, and four weeks later our team had converged their stories into a summarized narrative, which was presented as our recommendations to the government. Sensitivity to cultural norms and enhanced inter-personal skills made it a well-rounded personal and professional journey.
Previously, you were an Attorney at IBM India, what kind of work were you tasked with? What was a normal work day in your life like?
I joined IBM in 2010, right after college. Honestly, it was a little overwhelming to be selected as an Attorney in a company known to have shaped a century! First few months at IBM were about training and education sessions. Later, almost seventy percent of my work was handling technology transactions with government and private customers which included negotiations and transactional advice. Rest of the pie was an interesting mix of issues around real estate matters, environmental laws, business partners and ad hoc general legal advice. I was with IBM at a very interesting time when the IT industry was witnessing the transition from traditional offerings to trending industry concepts like cloud computing, big data and Analytics. A significant time and effort was towards adapting to these changes through constant learning. Needless to say, I was fortunate to work in one of the best legal departments with brilliant lawyers and managers who had a significant role to play in honing my skills as a professional.
We thank you for agreeing to this interview. As a concluding message, what would be your word of advice to our readers?
Thank you SuperLawyer for this opportunity. It is a great medium to connect with the members of our fraternity. And this is rather a concluding thought that I would like to share with the readers – from being an outsourcing destination, we are now the third biggest start-up ecosystem in the world. For our country to sustain its technology driven growth, as technology lawyers, we must constantly upgrade our skills to support this transition. We cannot be lawyers in the traditional sense. We are expected to be business enablers, aware of the market trends, always learning on the job!