Shrutti Rajgarhia pursued her bachelor's degree from Government Law College, Mumbai in the year 2014. She went on to pursue her Masters from Cornell Law School, the U.S in the year 2015. She worked as an Assistant Professor with NMIMS School of Law, Mumbai. She is currently serving as the president of Network For International Law Students, India and the National Lead for Development Policy with One Future Collective.
In this interview, we speak to her about
Her experience at Govt. Law College, Mumbai;
Advantages of having a Post Graduate Diploma in Journalism;
Her experience on being a professor at NMIMS School of Law; and
Being an activist and social worker.
WHAT COULD BE A SHORT INTRODUCTION OF YOURSELF?
Shrutti Rajgarhia is an upcoming lawyer, who graduated from Government Law College and received her Master's in Law (LL.M) from Cornell Law School. Besides being outstanding at academics, she is a very passionate about human rights, with a special focus on access to education for all, volunteering (she feels there is nothing better than working for the upliftment of the community, without expecting anything in return), and food photography (because it gives her an excuse to eat and capture some of the most beautiful moments of life). Currently, she is the National Lead for Development Policy with One Future Collective (onefuturecolletive.org)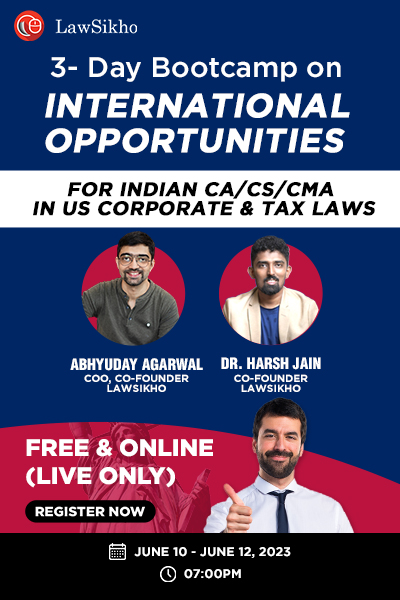 TELL US ABOUT YOUR YEARS BEFORE LAW SCHOOL. WERE THERE PARTICULAR CHILDHOOD INCIDENTS THAT PROVED TO BE AN INSPIRATION FOR YOU?
Not many people know this (now I guess they will) but I wasn't the brightest bulb in school (attended Bombay Scottish School). Low on self-esteem and confidence due to a stammering problem, I barely made it through my courses. I did not understand self-confidence, let alone the massive impact it can have on a person's life until I graduated school. Sadly, the confidence came from my 10th board results. The reason I say sadly because marks should never be the yardstick to measure one's capability. But, unfortunately, that's how our education system has 'educated' us to think.
It was also at this point that I realized the importance of standing up for myself and for people who may not be able to stand up for themselves owing to various circumstances (my own example while in school). It was this thought that led to my decision to do law.
HOW DID THE OPPORTUNITY TO STUDY LAW AT THE OLDEST LAW COLLEGE IN ASIA BENEFICIAL TO YOU? WOULD YOU LIKE TO SHARE ANY MEMORY?
Government Law College is a very significant part of my life. When I look back to those fives years of BA., LLB, there was a lot that went by in between the Jhabvallas and Mokals. There are many life-defining situations but my most memorable was being General Secretary of the Placement Committee at Government Law College (GLC). I wasn't sure I wanted to take up the position, in fact, deep down I knew the answer was a straight no. However, one of my closest friends now and then senior at GLC, Manvendra Singh Bhatti, encouraged me, no he actually demanded that I take this position up and refused to take no for an answer. And I'm glad I did because it has contributed immensely to the individual I'm today.
Recruitment is hard, especially when you have 90% of the law firms and the corporate bodies; wanting to recruit National Law School students over GLC students. Convincing them to come on campus and pulling off two placement weeks, was nothing but the team effort. I had the most hardworking and enthusiastic team. They were as passionate as I was, to get placement for as many seniors as we could. And that's why we decided to do two placements (it was a new model); one in September and one in January, providing more employment opportunities to our students.
From managing the staff at GLC, coordinating with other committees and their events, synchronizing the work and updates from over 50 team members, taught me to multi-task and more importantly, to multi-tasking well. It taught that everything will come and go, but the people you work with are extremely important and respecting them comes before anything. A very famous quote by Voltaire will sum up what I learnt from this experience, "I may not agree with what you say, but I will defend to the death your right to say it".
YOU HAVE VOLUNTEERED RIGOROUSLY DURING YOUR LAW SCHOOL FOR A NUMBER OF ORGANISATIONS. WHAT MOTIVATED TOWARDS SOCIAL WORKS?
I realized at a very early age that giving back to society is important. There are too many people in the world, who need help and not enough that are extending the help. Volunteering enables a person to help without expecting in return. It's a platform that allows you to experience the joy of giving. For me, it was education. I strongly feel that imparting education is one of the best gift's anyone can give to the community. Yes, you can give clothes, food etc. but all of these are perishable and people are going to run of them at some point. But education- it sticks. Nobody can ever take that way from a person. In my opinion, it is the golden ticket. The golden ticket of empowerment.
Human rights mean living life with dignity. They are rights every individual is entitled to because he/she is a human being and we as lawyers are responsible to uphold this right and stand for justice.
WHAT WERE THE BIGGEST CHALLENGES THAT YOU HAVE FACED DURING THE SOCIAL WORKS THAT YOU HAVE UNDERTAKEN, AND HOW DID YOU OVERCOME THEM?
Groundwork is where reality exists. It's where the actual work happens. It's also where connections are built. What do you do once your volunteering time is up with the organization? How do you keep in touch? The children you teach, the staff you train become a part of your life. But, you also have other responsibilities to take care of- a job, a family. The hardest part for me was to keep in touch with the organizations I worked for. Virtually being available is never the same as physically being around to help. The organizations get new volunteers and you go on with your life. The connection that is built with the children is very valuable, for them and for you. That's something I'm still working on. Working on trying to help make that connection long-lasting.
WHY DID YOU SELECT CORNELL LAW SCHOOL FOR YOUR MASTERS? WHAT ACTIVITIES DID YOU ENGAGE IN THERE BESIDES ACADEMICS?
Cornell, had a very interesting mix of International Law subjects, that I was keen on pursuing. I tried to involve myself in a few things there- worked at the veggie salad bar after class, interned with the Agricultural Sciences department, took classes at the B-School, honed my photography skills by taking off on the beautiful trails around Ithaca. Pursuing a Masters abroad definitely gives you a very different perspective about life and people. It also gives you a chance at getting to know yourself better. It helps you venture out of your comfort zone and explore opportunities, you didn't know even existed.
WHAT WAS YOUR MOTIVATION BEHIND PURSUING MASTERS AND WHEN DID YOU FINALLY DECIDE TO PURSUE HIGHER STUDIES?
I realized in my second year of law school, that I wanted to pursue a Masters in Law. I wanted to experience the Socratic method of teaching (method of teaching involving asking and answering questions, that helps develop a critical way of thinking and arriving at conclusions). My main idea behind pursuing a Masters was to study varied courses on International Law, to understand the international community better.
WHAT ARE THE KEY INGREDIENTS OF A WELL WRITTEN SOP? CAN YOU MAKE IT PERSONAL? WHAT SHOULD BE KEPT IN MIND WHILE WRITING SOPS?
There is no set format for a Statement of Purpose. The answer to what to keep in mind is in the term itself- 'Purpose'. Everyone's idea behind pursuing a particular course is different, everyone's experiences are different, so how can the way you write a Statement of Purpose be the same? I have always maintained that a Statement of Purpose is an individual's life story; it is who they are and who they want to be; it is their journey. Like nobody should tell you how to lead your life, nobody should tell you how to write your own life story, when it comes to writing a Statement of Purpose, for a college application.
YOU HAVE AN ADDITIONAL DEGREE OF POST-GRADUATE DIPLOMA IN JOURNALISM STUDIES AND IN HUMAN RIGHTS. DO YOU THINK THESE DEGREES WAS AN ADVANTAGE IN YOUR CAREER PROGRESSION?
A P.G Diploma in Journalism is something I pursued because I'm passionate about writing and wanted to get some formal guidance on it. K.C College of Management Studies was a great choice because the faculty at this institute was incredible. Besides, learning a lot about the media, about the know how's of journalism, I learned a lot about quick knacks on writing. This did help me in my work life. But the aim of taking this course was more to have fun writing and less for any professional gain. The Human Rights course that I'm currently pursuing is to understand the technical aspects of human rights better. Since I feel so passionately about it, I wanted to get a better, holistic understanding of it from the legal standpoint as well as from the developmental side. My advice to students pursuing diploma courses is, do it because you are learning something not because you think it will look fancy on your resume.
WHY DID YOU DECIDE TO TAKE UP TEACHING AS YOUR CAREER OPTION, DESPITE THE FACT THAT OTHER OPPORTUNITIES WOULD HAVE BEEN MORE LUCRATIVE?
Teaching at NMIMS, School of Law was one of the best decisions I've made. Teaching is sacred to me. I'm super passionate about it and come from the school of thought that it is a two-way street. The teacher not only teaches the students but can also have a lot to learn from them. You'd be surprised the amount students have to share. You just have to keep an open mind about it. There have been many instances where I walked out of class with more information than I walked in with. Teaching for me is about sharing my experiences and learnings. It's about motivating young people to go out into the world and make a difference. It's about challenging students to walk out of their comfort zone and embrace differences. It's about educating them about the right and wrong and encouraging them to fight for justice. Teaching isn't about teaching from a textbook, it's about using practical examples and helping mould the way students think. Most importantly, I think it's about letting students decide what kind of lawyers they want to be; what kind of change they want to bring about and letting them know that they have the capability of bringing about that change.
YOU HAVE BEEN RECENTLY SELECTED AS A PRESIDENT OF NETWORK FOR INTERNATIONAL LAW STUDENTS. COULD YOU PLEASE TELL US A BIT ABOUT THIS ORGANISATION AND HOW DO YOU WOULD LIKE TO MAKE YOUR CONTRIBUTION TOWARDS THE ORGANISATION?
The organization aims to further the legal education and the legal profession around the globe. You can read up more about the organization at https://www.nilsinternational.org/
I'm fortunate to get an opportunity to contribute to the tremendous work this non-profit organization is doing, thanks to Mr. Pratik Bakshi. The aim of NILS, India would be, to create more awareness about law and justice, give students access to new opportunities of learnings in the legal field, help make law students more socially responsible and in all, help law students sitting in India, get an international exposure through our partners across the globe, through interactions with students from different countries and so on.
WHERE DO YOU SEE YOURSELF IN THE NEXT FIVE YEARS, AND WHAT ARE THE CHANGES YOU EXPECT TO BRING ABOUT IN SOCIETY TILL THEN?
Thinking of five years down the line is too far away. I don't know what my life will look like 5 days from now. But, I hope my actions today, help build a strong community in the future. A community with more access to education, with more tolerance for differences and with more hands to help. To all the young people reading this, go out and help your communities, in whatever way you can. A community is a true reflection of the people who build and nurture it.
LASTLY, WHAT WOULD BE YOUR MESSAGE TO OUR READERS?
I actually have two pieces of advice that I'd like to share. These are two great pieces of advice I received as a law student:
Don't wait for the right moment. There is no such thing as a right moment. The moment is right when YOU decide it's right.
Don't let anybody else's journey, define yours. There is only one person in the world like you, don't let anyone tell you otherwise!