Siddharth Ranka graduated in law from ILS Law College, Pune, in 2008. He then went on to pursue his Master's degree from the University of Southampton, specialising in Maritime Law. After the post graduation, he joined Bose & Mitra & Co as a senior associate he then moved to Allen & Gledhill as foreign associate. He is currently assistant manager – legal, at Scorpio, where he handles the Group's global contentious and non contentious maritime issues, compliance and general corporate practice.
In this interview he speaks to us about:
Maritime Law as a career and its scope.
Experience at ILS Law College and University of Southampton.
The difference between legal education in India and abroad
HOW WOULD YOU LIKE TO INTRODUCE YOURSELF TO OUR READERS? PLEASE TELL US SOMETHING ABOUT YOUR PRE-COLLEGE LIFE?
I would like to introduce myself to the readers as Siddharth Ranka, an outdoorsy, yet rooted individual with a great respect for my life, my loved ones and the work I do. I grew up in Pune where I spent more time playing sports and being outdoor than indoor. I was an erratic student and a nightmare for my parents and teachers. Being a sports fanatic and extrovert, I wanted to pursue a career in sports or event management, but life had different plans, as it always does, in its charming un-foreseeability.
Fast forward to today, I am a maritime and compliance lawyer with Scorpio Group (Scorpio). Prior to Scorpio, I worked with Bose & Mitra & Co in their Mumbai office (BMC) and Allen & Gledhill in Singapore (A&G).
HOW WAS YOUR EXPERIENCE AT LAW SCHOOL? ARE THERE ANY MEMORABLE MOMENTS THAT YOU WOULD LIKE TO SHARE?
ILS Law College, Pune was a remarkable experience. As a local from Pune, it was probably the first time I met a lot of people from different parts of the country who brought with them their own unique culture. So, one was always learning both in law school and outside. What was not surprising was that the students, and my batchmates, were extremely talented, ambitious and competitive, and at the same time helpful.
I have tons of memories attached to that time in my life, and two standout the most. First and most importantly, meeting Priyadarshini,my wife. Secondly, the students who stood up against the unfortunate ragging incident that took place in the college campus in 2008.
WHAT MOTIVATED YOU TO GO FOR A MASTER'S PROGRAMME? WHAT LED YOU TO CHOOSE MARITIME LAW AS YOUR SPECIALISATION?
A close friend, Riti Tyagi, introduced me to maritime law in my fourth year of law school. At the time, it sounded like a "fun" thing to do; but because we did not have maritime or allied laws in our curriculum, the basic knowledge was missing. What made it tougher back then, was the fact that there was very little information available, with professors, online or in books, regarding its scope.
When I took up my first job at BMC, I was going into the unknown. Fortunately, I was trained and guided by Amitava Majumdar (Raja) and Shiv Iyer, both of whom had studied maritime law in England.
What I quickly learnt was that maritime law is heavily reliant on English law – even outside the so-called "commonwealth" so it was important to get a good platform on the subject from an English law perspective. This was essentially, when I made the decision to pursue an LLM in Maritime Law. In my decision to pursue further studies, I had steady and relentless support from my parents, who constantly urged me to follow my passion and pursue higher studies, and Priyadarshini, who was instrumental in grooming and guiding me in my decision to study and work abroad and channelized my efforts into reality.
Shipping is so internationally connected that if one needs to succeed as lawyer in this niche area of law, you must make contacts not only locally but also with our international counterparts. For this, my LLM proved to be the ideal platform. I studied and met students from more than 25 nationalities, and consequently still refer business and matters to each other.
WHAT ARE THE NECESSARY TRAITS THAT ARE REQUIRED TO BAG A SCHOLARSHIP FOR LLM?
I would wholeheartedly suggest getting enough work experience, building a strong academic background and gathering good recommendations from industry personnel. Furthermore, writing articles or technical papers on legal issues which highlight your intent to pursue an LLM will increase your chances to bag that scholarship.
WHAT SHOULD BE KEPT IN MIND WHILE WRITING SOPS TO PURSUE AN LLM ABROAD?
One must focus on their motivation, objective and what is guiding them to pursue the LLM, and these must be expressed clearly, but succinctly. One should not say that they are interested in IPR or Competition law, when they are applying for a LLM in maritime law, because that would clearly conflict, showing lack of requisite knowledge, interest and aspiration.
Lastly, the most important and yet often overlooked facet would be the skill of writing clearly with no grammatical errors.
WHAT DIFFERENCES DO YOU SEE IN THE LEGAL EDUCATION SYSTEM IN INDIA AND ABROAD? HOW CAN THE INDIAN LEGAL SYSTEM IMPROVE?
The courses abroad are more structured, and a lot of importance has been given to self-educating. One must be prepared well in advance, for the lectures and classes they attend. Theory is given importance but the scales tip more towards understanding a subject practically. Since law, as a discipline is neither black nor white, there is nothing deemed to be right or wrong – one is allowed to express as they perceive.
Another pivotal difference is, we have time-allotted "lectures" in India, while abroad you have interactive sessions which are followed up with tutorials or group discussions. This encourages the expression of thought and evokes confidence when speaking in public.
The Indian legal system is complicated but the most obvious criticism will be the delayed time frame in the delivery of cases.
To address this, there is an urgent need for reforms when it comes to, imposition of legal costs in commercial litigation and protection of client's rights against lawyers.
I am an advocate for courts to be accessible to all, but the process cannot be abused. The Commercial Courts Act does address this effectively, but in practice, courts have been generally reluctant to award costs. The risk of costs exposure would discourage frivolous litigation and go on a long way to reduce the backlog of cases that we presently find in Indian Courts.
Also, lawyers should be treated in the same manner as doctors or engineers when it comes to negligent advisory. This will not only improve the legal services being offered but also reduce frivolous proceedings, which are filed at the instance of lawyers.
YOU HAVE WORKED AT ALLEN AND GLEDHILL, SINGAPORE POST YOUR LLM. HOW WAS YOUR EXPERIENCE WORKING IN A FOREIGN LAW FIRM? HOW IS THE LAW FIRM CULTURE ABROAD DIFFERENT FROM INDIA?
Singapore is a modern story for global financing and business. It has been able to attract professionals and businesses from different parts of the world and has developed into one of the leading dispute resolution centers in the world. The advantage, therefore, is that one is exposed to diverse cultures, different stakeholders and global issues, rather than being jurisdiction specific.
My stint at the A&G helped me tremendously to mature and evolve as a lawyer. More than legal acumen, it exposed me to soft skills, which include, internal training, importance of presentation – drafting pleadings or advices, client management, file management, etc. It was also stimulating to work with clients and lawyers from different parts of the world, and has greatly impacted my upward learning curve.
Firms abroad are very structured and lean on transparency in the working culture. There is a great deal of investment put in the employee development and data management, which, improves consistency in work across different departments and better time management.
WHAT FACTORS INFLUENCED YOUR DECISION TO COME BACK TO INDIA AFTER WORKING IN SINGAPORE?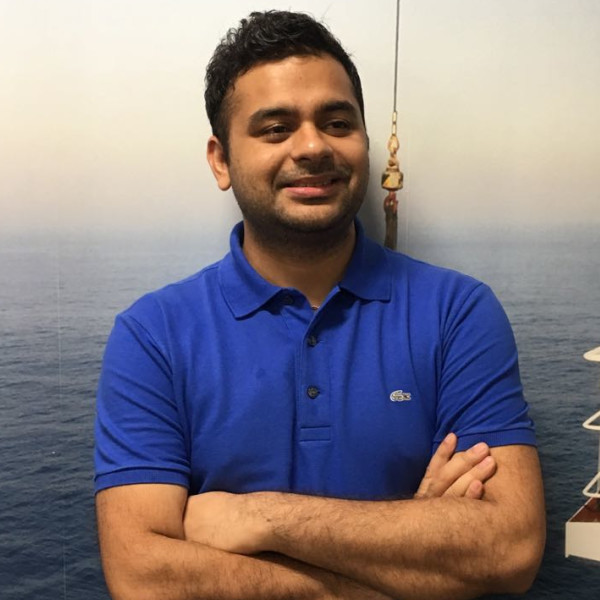 I was very interested to see and learn the litigation practice side of the law and wanted to understand the working of Indian courts, both from a strategic and legal point of view. For this, it was important to be in India, considering one sees far more litigation action (in court or arbitration) here than abroad.
AS ASSISTANT MANAGER-LEGAL WITH SCORPIO, WHAT ARE YOUR ROLES AND RESPONSIBILITIES?
Scorpio is probably the only foreign shipping company with their shipping legal team based out of India. This basically means that I, along with my team, handle Scorpio's compliance issues (sanctions, anti-corruption, etc), legal shipping disputes, risk assessment and risk management issues. The role requires my team to assist internal stakeholders in any dispute or issue that they face around the world.
To give you quick sneak peek, on a particular day, I could be handling a contractual dispute under English law, a collision in the Indian Ocean and conducting a compliance check for a new entity which Scorpio is considering doing business with, simultaneously.
A lot of the time is spent working internally with stakeholders to understand the issues they are facing and study market trends, understanding how their position can be best protected from a contractual standpoint.
In addition to the legal side of work, my role involves managing my team.
WHAT IS THE SCOPE OF A CAREER IN MARITIME LAW IN INDIA?
When one refers to "Maritime law" they are really speaking about a wide spectrum, ranging from ports, custom, shipbuilding, ship breaking, cargo traders, charterers, ship management and obviously shipping companies.
This is a niche area and has traditionally been dominated by boutique small sized firms. Recent years have seen an influx of the so-called "big firms", which enhances the career options in the otherwise less-sought out area of law. Other than law firms, one can look at in-house roles with shipping, chartering, trading houses and ports.
A lot of foreign shipping companies carry out operations throughout India, but when it comes to legal issues, they are still handled by in-house legal teams based outside of India. At Scorpio, we have done things differently and have an expert team of Indian lawyers who handle legal disputes involving the Group not only in India, but also abroad. For me, this is an area that I can see developing and would increase career opportunities in maritime law.
WHAT WOULD BE YOUR MESSAGE FOR YOUNG LAWYERS AND LAW STUDENTS?
I am committed to my contention that to succeed in the legal sector, knowing the law is only half the story; the other and probably more important half is developing your inter-personal skills and the ability to "sell" the services you offer as a lawyer.