Subham Chatterjee graduated from ILS Law College, Pune in the year 2013. After this, he joined Dave & Girish & Co., Mumbai. He then went on to pursue his Master's degree from University of Mumbai in 2014, with a focus on Environmental Law.  He is currently working as Senior Associate at Sterling Associate.  His areas of practice include General Corporate, Capital Markets and Start-up Practice.
In this interview he talks to us about-
His legal education at ILS Law College, Pune
Transitioning from litigation to corporate law
His experience at 'Sterling Associate'
HOW WOULD YOU LIKE TO INTRODUCE YOURSELF TO OUR READERS?
I would like to introduce myself as a 'corporate lawyer' to the readers. My name is Subham Chatterjee and I am currently working in a Mumbai based law firm – 'STERLING ASSOCIATES'. I have been with the firm for three years now. My core practice areas include private equity, capital markets, general corporate and advisory. Apart from my core practice areas, I also do a bit of litigation work but it is only limited to drafting of pleading papers, briefing counsels and providing legal advice to my clients.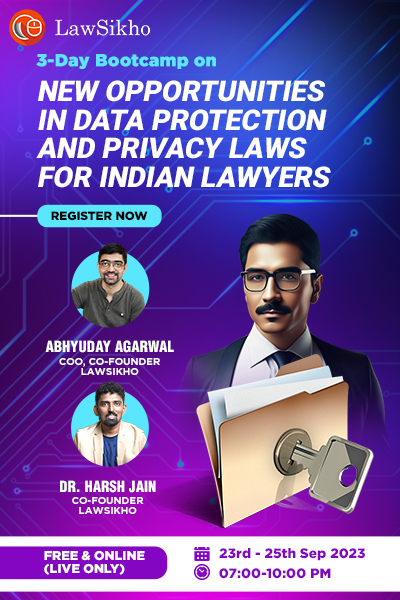 I graduated from ILS Law College, Pune (the five year course) in June, 2013. Thereafter, I also completed by LLM (masters in law) from the Department of Law, Mumbai University, in the year 2016.
Just to tell you my background, my native place is Burnpur, a small town in Burdwan district of West Bengal. I attended St. Patrick's H.S. School, Asansol, which is a very old and reputed school, and which is run by the Christian brothers, who are known for their discipline and punishments.
Thereafter, I completed my twelveth from Brihan Maharashtra College of Commerce, Pune which is also an extremely well known and reputed college, attracting talent from all over India.
My hobbies are travelling to new places, reading books and newspapers, listening to music, exercising, and trying new and different cuisines (I am a real food-lover).
HOW DID YOU DECIDE TO PURSUE LAW AS A CAREER OPTION?
It's actually a matter of coincidence that I became a lawyer because as school boy in Burnpur, I had never imagined that I would become one. During my school days, just like many of my classmates, I wanted to become an engineer too. However, by the time I was in ninth and tenth standard and was preparing for my board exams, I realised that I am extremely weak in science. So I stopped thinking about having any career in engineering and started considering other career options. My father, who at that time was posted in Thane district of Maharashtra, suggested that I should pursue my further studies in Pune, which offers plenty of career opportunities in different streams. Therefore, after my tenth standard exams, I shifted to Pune in order to pursue a career in commerce. I was fortunate enough to secure admission in Brihan Maharashtra College of Commerce (BMCC) for my twelfth.
While in BMCC, in the initial months, the profession of chartered accountancy sounded quite appealing. Many of my friends were planning to pursue chartered accountancy and had started preparing for it (i.e. the CPT – Common Proficiency Test) by the end of eleventh standard. However, I was not kind of liking the subject 'book-keeping and accountancy'. In fact to be honest, tallying the profit and loss account and the asset and liability side of the balance sheet was a nightmare for me.
I remember that during my days in BMCC, teachers used to encourage us to read the newspapers especially the business section, as we were commerce students. I followed their advice and somehow I developed an interest in the news relating to mergers and acquisition, joint ventures, business deals etc. which are generally the things which corporate lawyers deal with. Also, one of my roommates in my eleventh standard was a law student and he often used to speak to me about his law subjects like contracts, law of torts etc. Lastly, in BMCC, I participated in a few debate competitions and some essay writing competitions. I also got few of my articles published in 'Think Track' – the annual student magazine of BMCC. My teachers and some my seniors in BMCC had appreciated my articles and had told me that I have good communication skills, which are necessary for lawyers. So these were few of the important factors which led to my decision of pursuing law as a career option.
PLEASE TELL US SOMETHING ABOUT YOUR COLLEGE LIFE? HOW IMPORTANT WAS YOUR COLLEGE IN SHAPING YOUR CAREER?
I feel privileged to have had the opportunity of studying in ILS Law College, Pune. It is one of best law colleges in the country and provides a lot of opportunities and exposure to its students. The best thing about ILS was that the day I started my college, I had a very strange feeling. It was a feeling which I had never experienced before. This feeling was actually a realisation, that law is the field where I belong.
The five years of college life in ILS were the best years of my life. I am also extremely fortunate to have had very good teachers in ILS. They not only taught us the subjects but also used to share with us their practical experiences and the challenges in practice. Their counsel and guidance continue to help me even today. They also used to encourage us to take part in co-curricular and extra-curricular activities.
And of course, I made great friends in ILS and I am still in touch with most of them. We've had lots of fun and great moments of joy when we were in college. I do miss those times a lot today. Most of my friends are doing really well in their career and it does give me a sense of pride.
In my college days, I took part in various activities like debates, essay writing competitions, model united nation (MUN), quiz competitions, moot court competitions, writing articles and research papers etc. Though I was not very good at them, nevertheless I thoroughly enjoyed these activities and also they were good learning experiences for me. These activities taught me life skills which are – to work hard, avoid short-cuts, not to give up easy, believing in myself, figuring out my strengths and weaknesses, and learning from mistakes and failure.
I was also a part of the 'Corporate Law Cell' and the 'HARIYALI – Environment Awareness Cell' of ILS. I used to attend the seminars and conferences which used to be organized by them, which also were a great learning experience for me. These seminars which I attended, coupled with my internships and diplomas, helped in developing my interest towards corporate and financial laws.
Also, a couple of my research papers which got published in law journals helped me get some internships. In my final year in ILS, I got placed on campus with Dave & Girish & Co., a law firm in Mumbai.
In these ways, ILS was instrumental in shaping my career.
YOU HAVE DONE ADDITIONAL COURSES AND DIPLOMAS DURING YOUR TIME AT LAW SCHOOL? HOW FAR HAS THE COURSE HELPED YOU IN YOUR CAREER? WOULD YOU RECOMMEND THE CURRENT LAW STUDENTS TO TAKE UP SOME ADDITIONAL COURSES DURING THEIR TIME AT COLLEGE?
I have done a diploma in cyber law, diploma in corporate and financial laws, and a diploma in mergers and acquisitions. I also completed a certificate course in 'Competition Law and IPR' from FICCI in my final year in ILS. As our college lectures used to be for only around three hours in the morning, I used to be free for the rest of day. These diplomas were a way to utilise my time in a better and more effective manner, and was also a way to understand where my interest lies amongst the various specialisations of law.
The diploma in corporate and financial laws from Symbiosis Law College was quite difficult but was quite helpful. The syllabus was quite extensive but my teachers were really good and they helped me understand even the complicated subjects in a very simple way. I must mention the names of Mr. Nikhil Fulambarkar, who taught us securities laws and competition law, and Mr. Ganesh Hingmire, who taught us international economic laws. They were very helpful and had guided me really well throughout the diploma. In fact I used to get in touch with them even after I cleared this diploma for counsel and help in relation to various queries which I encountered during my law course.
These diplomas/certificate courses helped me realize/develop my interest towards corporate and financial laws.
As I have gained from the diplomas/certificate courses, I would suggest that in case any of the law students are keen on figuring out which area of specialization he/she wishes to pursue or wishes to gain additional knowledge apart from the subjects being taught in college, then they may consider pursuing some of the diplomas/certificate courses which are offered by various institutions.
HOW DID YOU GO ABOUT PLANNING YOUR INTERNSHIPS AT LAW SCHOOL?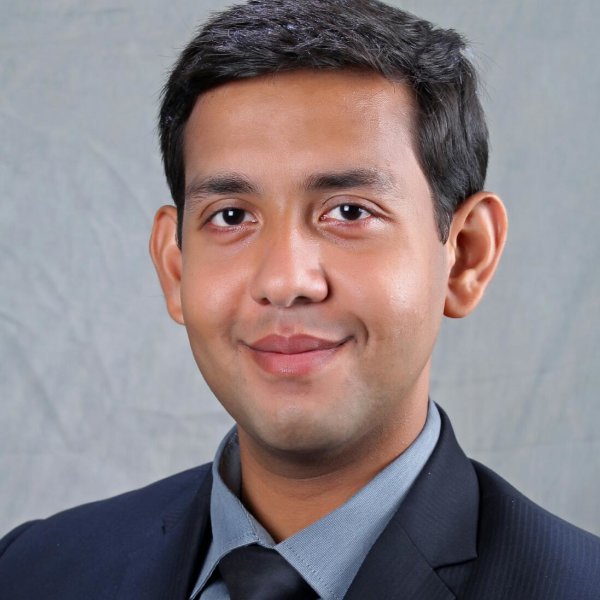 In the initial years, I did not plan my internships at all. I just saw that all my friends and my seniors preparing their CVs and shortlisting the names of law firms where they were planning to apply for internships. Therefore, I just followed their footsteps and happened to apply in a few law firms in Pune, and fortunately landed a four week long internship in a law firm which was completely into litigation in the district and sessions court, consumer forum, debt recovery tribunal etc. I subsequently went on to intern with the same firm's Bombay and Delhi office in the forthcoming years in ILS. These initial internships were also helpful in developing my interest in corporate law.
In my third, fourth and final year in ILS, before applying for my internships, I used to shortlist those firms where I, as an intern, could get opportunity to learn new and practical aspects of law, and how a lawyer deals with challenges which he/she encounters in practice. While applying, I also used to check if the law firm has a good corporate law practice so that I would get to learn more about the area of law where my interest lied. Also, while applying for internships, I paid a lot of attention on drafting and presentation of the internship application/ cover letter and my CV and before sending them out, I used to proof read them multiple times, in order to avoid any mistakes, as I felt that any silly mistake in the draft of the application/cover letter and the CV, may jeopardize my chances of securing my internship in that law firm.
YOU DID LITIGATION IN YOUR INITIAL YEARS AND LATER SWITCHED TO CORPORATE FIRM? WHAT LED YOU TO CHANGE FROM LITIGATION TO CORPORATE?
Litigation happened to me by chance. I did litigation in my first job i.e. at Dave & Girish & Co., Mumbai. In fact when I was interviewed by the managing partner of Dave & Girish & Co., Ms. Mona Bhide, she had asked me that given an opportunity which department would I prefer to join – litigation or corporate. And without thinking twice I had responded 'corporate'. However, when I joined there, I was given litigation matters to handle. Nevertheless I thoroughly enjoyed doing litigation assignments during the first couple of years of my career. Litigation was a great learning experience for me especially preparing for hearings, briefing senior counsels and counsels, and occasionally having the fortune to appear and argue the matter myself. It helped improve my drafting and communication skills. Having the opportunity to work on different areas and on matters filed before different forums such as High Court, City Civil Court, DRT, ITAT, Sales Tax Tribunal, Company Law Board etc. was a good exposure, and that experience and knowledge which I have gained working in litigation is invaluable, and that continues to help me even today while drafting contracts or advising clients.
Now along with litigation, I was also getting some corporate assignments viz. drafting of agreements, legal opinions etc. I gradually realized that though litigation was turning out to be a great learning experience, still my core area of interest continued to be corporate and financial laws, and I still wanted to pursue my career as a corporate lawyer. This is because I still believed that I would be more comfortable and would be in a better position to contribute to my firm and my career by working as a corporate lawyer. I also spoke to some of my friends and seniors in the profession and discussed with them about what I was considering, and took their opinion on the same. Therefore, leaving litigation and pursuing my goal as a corporate lawyer was not a very comfortable decision but it surely was well thought out.
But I can say from my experience that having a litigation experience of a couple of years, and the skills which I developed while working in litigation, has continued to be helpful to me in my current assignments as a corporate lawyer as well.
WHAT ARE YOUR ROLES AND RESPONSIBILITIES AS SENIOR ASSOCIATE AT STERLING ASSOCIATES?
Sterling Associates is out and out a corporate law firm. In Sterling, my practice ranges from capital markets, private equity and joint venture transactions, M&A, fund formation, general corporate advisory, drafting, reviewing and negotiating commercial agreements etc. I am also responsible for rendering legal advice and support to 'start-ups'. Start-ups form a significant part of Sterling's clientele. Advising start-ups is interesting but at the same time it is challenging and sensitive. A lawyer advising start-ups for some commercial agreements with third parties or tie-ups or for fund raising etc. must understand the nature of the business, the vision of the entrepreneur, its strengths which should be secured and not compromised in these transactions, the opportunities which the start-up may have in future and challenges/risks which may arise, and therefore a lawyer has to address all these concerns while advising a start-up. Accordingly, the documents/ agreements to be drafted in transactions involving start-ups have to be customized to secure its interests.
I work with a team of extremely talented and hardworking professionals in Sterling, led by Mr. Ramakant Kini, Managing Partner, Sterling Associates. I am fortunate to have reputed and extremely promising companies, funds and entrepreneurs as my clients, whose assignments I handle on behalf of Sterling. In Sterling, I have learnt to have a solution oriented approach to the assignments for which I am responsible. As a senior associate, my endeavour is to deliver quality results for my clients in a punctual manner by giving due priority to my professional assignments, and at the same time help my colleagues develop and improvise upon their skills and realize their potential. 
WHAT WOULD BE YOUR WORD OF ADVICE TO YOUNG LAWYERS AND LAW STUDENTS?
My word of advice to young lawyers and law students would be to work hard, believe in yourself, do not find short-cuts, be humble, never stop learning, surround yourself with good and positive people, AND, no matter what the odds are, never stop trying; because I had read somewhere – 'TOUGH TIMES NEVER LAST, BUT TOUGH PEOPLE DO'.