This interview has been published by Priyanka Karwa and The SuperLawyer Team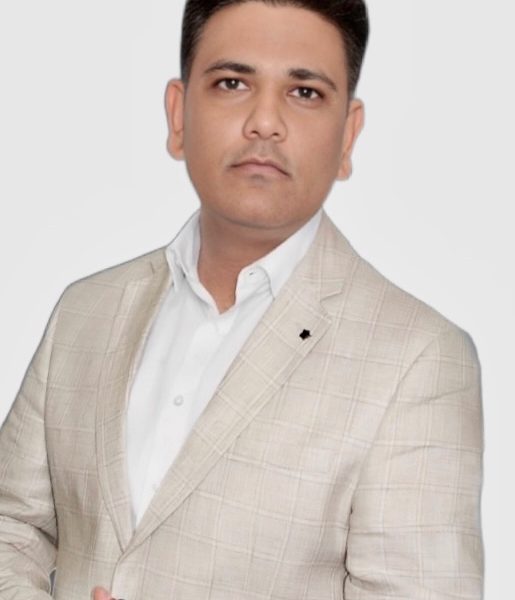 Sir, can you tell us about your journey and how you ended up becoming a lawyer and Advocate-on-Record before the Supreme Court of India?
My journey in the legal profession started in my small hometown, Shikohabad, Uttar Pradesh. Despite hailing from the legal background, I initially found myself more drawn to the field of biology. The complexities of biology truly piqued my interest during those early days. However, fate had a different path for me, and in 2002, following my father's steps, I decided to pursue my career in law. Little did I know that this decision would completely change my perspective and ignite a sincere passion for legal practice. I excelled as a student in my law school, and I was fortunate to have the valuable opportunity to extensively attend the civil and revenue courts and to also engage in case preparation right from my very first year in law college. I still have vivid memories of sitting in courtrooms, attentively hearing the lawyers' arguments in unrelated cases, and diligently noting down the references of each judgment and provision cited during the hearing in my notebook. This enabled me to read most of the relevant judgments and provisions that may be used in a dayto-day practice and also gave me insights into the diverse categories of disputes. Also, my father encouraged me to regularly read the monthly law reports. He advised me to maintain a diary and write down the details of relevant judgments of each month. This not only helped me develop a good understanding of law but also improved my analytical skills as a student. Later, after relocating to Delhi, I decided to become the Advocate-on-Record before the Supreme Court of India and fortunately, I cleared it despite the challenges that came along with way. My journey has been enriching, and I am grateful for every twist and turn that led me to where I am today.
You started your career as an independent legal practitioner at the original side. How did this experience shape your approach to resolving civil-commercial disputes?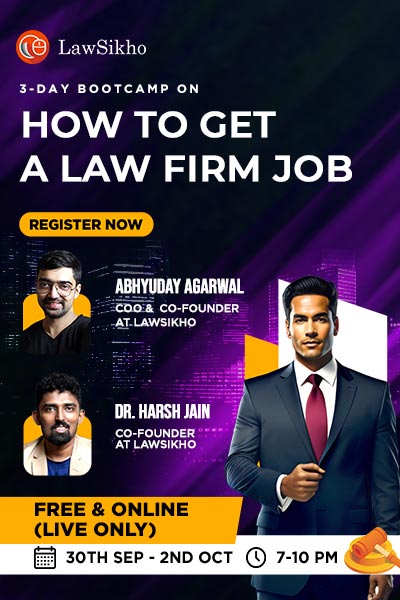 I joined my father's practice upon completing my graduation and worked on civil cases ranging from personal and family disputes to those involving the government departments and also public sector undertakings. At the same time, I also started handling and arguing my own cases at the revenue side. These early experiences honed my legal skills. I still cherish a wise advice my father gave me during my first year in law school. He told me to first seek the answers in the Bare Act, Commentaries, and the Law Reports before approaching him for any guidance. This advice gave me a strong sense of self-reliance. Undoubtedly, practical experience plays a vital role in shaping one's journey as a lawyer. Being a good lawyer entails not just knowing the concepts but also the practical aspects of litigation! My experience as an independent legal practitioner has significantly shaped my approach in handling civil-commercial disputes. I approach every case with empathy for my client and a deep dive into the intricacies involved. My passion for law, however, remains the driving force behind my career as a lawyer. While I fully acknowledge my responsibilities as an advocate and my duty as an officer of the court, I work with an outlook that the client has engaged my services to secure the victory, not merely to secure my best efforts.
Over the years, you have developed expertise in handling high-profile matters before various forums nationwide. Could you share some key insights or experiences from your practice that have had a significant impact on your legal career?
Having accumulated valuable experience in civil and revenue cases, I consider myself fortunate to have had the opportunity to work on and handle noteworthy cases that not only tested my skills but also contributed significantly to the enhancement of my legal expertise. Upon relocating to Delhi, the first case assigned to me was a high-profile multi-pleading international arbitration, seated in London, wherein the dispute between the parties was related to the oil and gas fields in the western cost of India. In the course of this arbitration, I had the privilege of working with some of the most distinguished legal counsel from both India and Britain, who imparted to me invaluable lessons and knowledge. In addition to that, I also worked on international arbitrations related to the transfer of technology in the defence sector. This experience provided me with invaluable firsthand insights into arbitration procedures in different jurisdictions, level of preparation required, and the working of the foreign lawyers/law firms. After joining Karanjawala & Co., I worked on several high-profile cases, and I am deeply appreciative of the firm for placing trust in me. I would love to share about two of these notable cases. First case, that has a special place in my heart, is the Centrotrade Minerals case. I did the matter during the last two crucial rounds before three-judge benches of the Supreme Court of India. This led to the two landmark judgments of the apex court wherein the apex court legalised the concept of two-tier arbitration in India and the gave a green flag to the enforcement of arbitral award passed therein. It was an experience I will always cherish. The entire team, including the senior advocate, dedicated themselves to the case, and thanks to the collective hard work, we were able to achieve a positive outcome in this matter. The other case is Essar Steel Insolvency, which has been one of the largest cases under the Insolvency and Bankruptcy Code 2016 (IBC) regime. I have had the privilege of being part of the core legal team at all levels and working closely on this case. It all started in 2017 from a small room in NCLT, Ahmedabad and ended with the approval of the resolution plan on November 15, 2019, in the magnificent Court No. 5 of the Supreme Court of India. These two years were quite intensive and exhausting, with numerous hearings and multiple rounds at NCLT, Ahmedabad, NCLAT, and the Supreme Court. In this case, we found ourselves navigating through the intricacies of a statute that was in its nascent stage. Back then, we did not have a privilege of case laws or commentaries to lean on for guidance. This added an extra layer of complexity to our preparations. So, our team used to engage in rigorous discussions, which often escalated into spirited debates on the various possible interpretations of the relevant provisions. It was an intellectual tussle that we willingly accepted. These debates were crucial to ensure that we put our best foot forward. The entire team put in an incredible amount of effort, and their collective dedication and hard work paved the way for the positive results we achieved in these matters. Throughout this process, our senior advocates also played a vital role by guiding us in making the well-informed decisions. This case holds special importance in my heart as the two landmark judgments played a decisive role in shaping insolvency laws in India.
You have an impressive track record in handling Corporate Insolvency Resolution Processes under the IBC. What drew you to this area of law, and how do you navigate the complexities of such cases?
Indeed, my voyage into the world of the IBC has been nothing short of fascinating. What particularly impresses me about it is how a financially distressed corporate debtor revives under the IBC, much like a phoenix that rises from the ashes. Also, the necessity to properly balance the interests of all stakeholders distinguishes these cases from other forms of disputes. I must that the sense of satisfaction that comes from navigating thought it, as a lawyer, is truly fulfilling. My approach to handling these intricate cases revolves around thorough no-nonsense preparation, which means having an in-depth knowledge of the applicable laws and the facts of the case. It is also important to stay informed on the insolvency law developments and to understand the industry-specific dynamics at work.
Your experience in international and domestic arbitration is extensive. Can you share some of the unique challenges and rewards of representing clients in diverse sectors during arbitration proceedings?
Handling arbitration, whether on an international or domestic level, has been a journey filled with both unique challenges and incredibly rewarding experiences. Each case presents its own unique set of complexities, technical nuances, and industry-specific requirements, and I have had the privilege of representing clients in a variety of sectors, both in India and overseas. Effectively navigating these difficulties requires an in-depth knowledge of the specific subject. It is undoubtedly difficult, but the joy that comes from consistently growing your legal knowledge is very fulfilling. One of the main challenges in arbitration is the rigorous preparation it demands. Every facet of the case, from building your case to producing evidence or conscripting your arguments, requires thorough research and meticulous preparation. However, the satisfaction of presenting a well-prepared case and achieving favourable outcome for the clients makes all the effort worthwhile.
As an accomplished lawyer, you have represented clients in various sectors, ranging from Real Estate and Healthcare to Information Technology and Pharma. How do you approach advising clients on legal matters in such diverse industries?
When it comes to advising clients in diverse industries, I approach it with a practical and clientcentric perspective. I believe that understanding the client's commercial interests is fundamental. My professor used to remind us that law is a multidisciplinary subject, and you cannot truly become a legal expert unless you are ready to delve into the subjects where you have to apply your legal knowledge. What I mean to say is that while practicing law, lawyers come across various disputes relating to industries, ranging from technology to healthcare to real estate to defence, and so on. To give clients the best legal advice, it is essential for us to have the basic understanding of these industries and the difficulties they encounter. These days clients expect more than just a legal counsel, they want trustworthy lawyers who can guide them through the practical implications of the law on their businesses. It is not just about giving textbook advise, but also about understanding how the law is developing and impacting the industries in which the clients operate. This approach allows me to give practical and strategic legal advice to the clients, ensuring that their wants are met with tailored solutions.
You've been associated with well-known litigation firms like Karanjawala & Co. Can you talk about the significance of being part of such esteemed professional associations in your legal career?
My association with Karanjawala & Co. has been a transformative experience for me. The firm handles a wide range of cases, from high-stakes and complex commercial cases to straightforward family matters. It is certainly one of the best litigation firms in the country, and the opportunities it provides cannot be equated with anything else. Every case I handled or worked-on during my association with the firm, gave me an opportunity for my professional and personal growth. I want to express my sincere gratitude to my seniors/colleagues, both within and outside the firm, who immensely contributed to my growth as a lawyer. Throughout this journey, their support has been crucial.
Looking back at your educational journey, how did your LL.M. in Corporate Law & Governance from NALSAR University of Law contribute to your career growth as a lawyer?
After some years of practice, I decided to pursue post-graduation at NALSAR University of Law, Hyderabad. It was a crucial turning point in my academic career. The university provided a two-year masters' program in Corporate Law and Governance. These two years not only gave me with invaluable insights, but also provided me with an alternative perspective that benefited my career as a lawyer. The unique mix of students and the presence of prominent faculty members from all around the globe made my experience at NALSAR very special. Apart from the academics, I understood the immense power of networking and the importance of building connections within the legal community.
Having accomplished so much in your legal career, what advice would you give to fresh graduates who are aspiring to succeed in the field of law? What qualities and skills should they focus on developing to excel in the legal profession?
When I reflect on my legal career, I realize that it is only the beginning. Having said that, and given my limited experience, my first and foremost advice to fresh law graduates is to work with sincerity and dedication, but also prioritize your health. This profession is stressful and draining and, therefore, selfcare is important. Second, establish a strong network of personal and professional contacts. These connections can provide crucial help and collaboration opportunities. Third, keep your client's interest in mind at all times, try to understand their concerns from their point of view, and come up with sensible and ethical answers. Fourth, while your dedication to work is necessary, don't forget to spend quality time with your loved ones. They sacrifice a lot for your success. Lastly, in our profession, English is gold, and it forms the foundation of effective communication at all fronts. Embrace it as your first language so that it would become a valuable tool for your legal journey.
Get in touch with Vishal Gehrana-