Ms. Purvi Kapadia, graduated in law from Government Law College, with a gold medal, in the year 2002 and thereafter passed the Solicitors examination conducted by the Bombay Incorporated Law Society in October 2004. She has an experience of over 13 years in the legal Industry and is at present a partner with Rajani Associates. Interview by Kaushik Dessai of G. R. Kare College of Law.
IN THIS INTERVIEW SHE TALKS ABOUT:
Successfully completing the Solicitors exam

Corporate practice

What it means to be a good private equity lawyer

Current reforms in Law
HOW WOULD YOU INTRODUCE YOURSELF, GIVEN THAT MOST OUR READERS ARE YOUNG LAW STUDENTS

and YOUNG LAWYERS?
Hi. I am Purvi Kapadia, partner at Rajani Associates, a full service law firm. I handle the private equity practice of the Firm.
WHAT INFLUENCED YOU TO JOIN LAW?
Well… a lawyer is what I was meant to be. I am a third generation lawyer of my family and it came as a surprise to no one when I decided to study law.
WHAT PROMPTED YOU TO PREFER CORPORATE PRACTICE OVER LITIGATION?
Litigation practice can be very thrilling but also very slow moving. It is no secret that litigation can often be prolonged. As an articled clerk I got a chance to do a fair bit of both, litigation and corporate matters, and the fast pace of a corporate practice is what I came to like.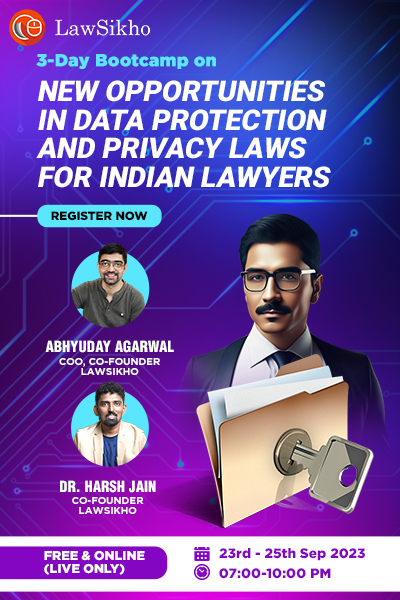 WHAT ARE THE CHALLENGES YOU FACED WHEN YOU FIRST STARTED HANDLING PRIVATE EQUITY TRANSACTIONS?
I am not sure if what I write here describes a challenge exactly, but it is something that I realised very early on in my practice as an important part of this practice and i.e. Negotiation. Both drafting the transaction documents as well as negotiating the same thrill me. But the later thrills me even more as no two negotiations are the same. I believe negotiation is an art that you master more and more with each transaction and you may not exactly start of by being good at it. I know I did not. I was just lucky to work with brilliant seniors then, from whom I could learn and better myself.
IF A STUDENT OF LAW WISHES TO ULTIMATELY PRACTICE IN THE PRIVATE EQUITY SPACE WHAT WOULD BE YOUR ADVICE?
While most private equity transactions revolve around the same concepts, rights and obligations, it is very important to understand that the pulse of every transaction and client is different. What may have seemed like the perfect deal for one transaction could work very differently for another transaction. Also, the business and structure of the company in which investment is proposed, as well as the management set up, holds most relevance, and the same must be understood minutely. Lastly, while a due diligence is most often considered as a routine act that simply needs to be swept out of the way, what one must remember is that the findings of a diligence exercise are in fact the very foundation of any transaction. A lot of the drafting of the transaction documents in fact depends on the findings of a diligence. Anyone wishing to practice in the private equity space must first start with doing diligence exercises and understanding the impacts of its findings.
 YOU HAVE CRACKED THE SOLICITORS' EXAMINATION CONDUCTED BY THE BOMBAY INCORPORATED LAW SOCIETY. THE SAID EXAMINATION IS WIDELY KNOWN AS A TOUGH EXAMINATION. COULD YOU TELL US ABOUT THE STRUCTURE OF THE EXAMINATION?
Yes, the solicitors examination is a very challenging exam. It is a great feeling to pass it. The examination is set to test ones practical knowledge rather than just theoretical knowledge. Also the questions are interwoven to cover various subjects, so it is never enough to just know the subject of which you are writing the paper. One needs to know all the other subjects as well. It most definitely is an exam that helps you gain multi dimensional knowledge and apply the same.
WHAT WAS YOUR SUCCESS MANTRA FOR ACHIEVING SUCCESS IN THE SOLICITORS' EXAMINATION?
There are no shortcuts for passing the solicitor examination. If you fall in love with each of the subjects you are studying and study the same methodically, you are sure to get through. The key is not to study each subject in isolation but to understand how these laws are interwoven and interdependent. When you read a case study, you should be able to think of all the facets of law that would apply to that particular case study and not just the subject law for which you studying/ writing the paper. This is exactly how you then move on to deal with your clients in real life practice.
AS A PARTNER AT RAJANI ASSOCIATES, WHAT IS AN AVERAGE DAY AT WORK LIKE? OUR READERS WOULD LOVE TO HEAR ABOUT THE DAY-TO-DAY RESPONSIBILITIES WHICH NEED TO BE HANDLED BY SOMEONE IN YOUR POSITION.
From simply executing work a few years back, at this position I now mentor my team. An average day at work means a lot of interaction with my team. It is usually conversations revolving around the transactions on hand or changes in law.
YOU HEAD THE PRIVATE EQUITY INVESTMENTS AND JOINT VENTURE TRANSACTIONS AT THE FIRM. HOW DID YOU BUILD UP YOUR EXPERIENCE IN THE PRIVATE EQUITY TRANSACTIONS?
I have had both – skilled seniors and skilled teams on the opposite end. Both private equity and M & A transactions entail not only good drafting and reviewing skills but also thorough negotiation skills. From the first transaction I negotiated for – to the last, I have seen myself grow in confidence. Needless to add the seniors I have worked with have taught me a great deal. At the same time, if you keep an open mind you will be amazed how much you can also learn from the seniors sitting across the table.
 WHAT ARE THE OPPORTUNITIES THAT THE PRIVATE EQUITY PRACTICE HAS TO OFFER? WHAT ARE THE ESSENTIAL REQUIREMENTS TO BE A GOOD PRIVATE EQUITY LAWYERS?
A private equity practice exposes you to various laws, not just Indian but global as well. Also, although every transaction may have the same end intent of taking or making investment, I am yet to work on a transaction that would fit the same parameters as my previous transactions. Each transaction has had its own challenges, its own negotiation meltdowns and high points. In short, no transaction has ever been the same for me and that has been amazing.
As for the requirements of a good Private Equity lawyer, I strongly feel that a good Private Equity lawyer must learn how to understand the pulse of the transaction at hand. A Private Equity lawyer must be careful not to treat each transaction and client the same as the previous one or straight jacket the transactions. Also lawyers often forget that negotiations are not a personal battle field. What the client needs or is willing to give up or is willing to hold on to no matter what, is paramount, and that it is for the lawyer representing the client to understand and act accordingly. Above all, it is important for the lawyers to guide their clients. Often clients are unaware of, or lose sight of, the immediate or futuristic challenges they may face on the completion or non completion of a transaction and the lawyer must help the client understand the same.
 YOU HAVE BEEN WITH RAJANI ASSOCIATES SINCE 10 YEARS. PLEASE TELL US ABOUT YOUR EXPERIENCE AT THE FIRM?
Rajani Associates is a great learning ground. No transaction or assignment in this Firm is executed as a matter of fact. Instead, every transaction and every client is handled with utmost care and as a team effort. Every transaction is headed by a partner and the partner constantly imparts both knowledge and experience to the rest of the team. In these past 10 years, I have learnt so much from my senior, the managing partner – Mr. Prem Rajani (and I continue to learn), just as I have passed on knowledge and experience to my team (and will continue to do so).
 THE PARLIAMENT OF INDIA ENACTED THE INSOLVENCY AND BANKRUPTCY CODE 2016. WHAT IS THE EFFICACY OF THIS CODE AND WHY IS IT AN IMPORTANT PIECE OF LEGISLATION?
Change is always good and especially change in law is always a positive step towards working with the need of the hour. Bankruptcy Code likewise, is a welcome consolidation, an overhaul, of the existing bankruptcy legislations. Providing a much needed relief to the existing debt market of India, an early and faster remedy to the lenders, the Bankruptcy Code is most certainly a very important piece of legislation for India. The efficacy of the Code will however, like any other legislation (new or old), depend on the execution and implementation of the Code. A number of agencies and professionals will need to work together and effectively, to make the Code a success, and it is certainly hoped that this is achieved.
THERE HAS BEEN A SEVERE CRITICISM OVER PUBLIC SECTOR BANKS WRITING OFF BAD LOANS. WHAT IS YOUR VIEW IN THAT REGARD?
I partake somewhere in this criticism. Writing off such huge amounts of bad loans does ultimately somewhere come at the cost of burdening honest taxpayers and affect the shareholders of these Public Sector Undertaking banks. While the entire write off may be treated as an accounting act, and although in reality the Banks do continue to pursue their debt claims against the defaulting debtors, the write off does take the compulsion off the Banks to pursue the bad debts.
WHAT IS YOUR ADVICE FOR FRESH GRADUATES WHO WISH TO ENTER LAW FIRMS AS ASSOCIATES?
Well, challenges in a law firm and a legal career are the same as in any other profession. Hard work and willingness to learn are paramount. Also, in this profession practical knowledge is very treasured. Reading of law, to its understanding, to its implementation, every step is crucial and this journey can be mastered only with experience.
WHAT WOULD BE YOUR PARTING MESSAGE FOR OUR READERS?
Studying and practising law is exciting. Hope to see you on this side soon.